Topside – Early Season Exposure In Engelberg, Switzerland. Video
January 18th, 2023
Mountainwatch | Video
In the latest episode of his Topside series, Nikolai Schirmer assembled a crew of Scandinavian rippers to ski the Titlis Rundtour, an alpine ski tour in Englebert, Switzerland.
It is a challenging tour involving steep climbs with a lot of exposure, rappelling into couloirs and steep technical skiing. This episode was filmed last month, and the early season conditions make things more interesting and a test of the different skills of each skier.
Another film from Schirmer you don't want to miss.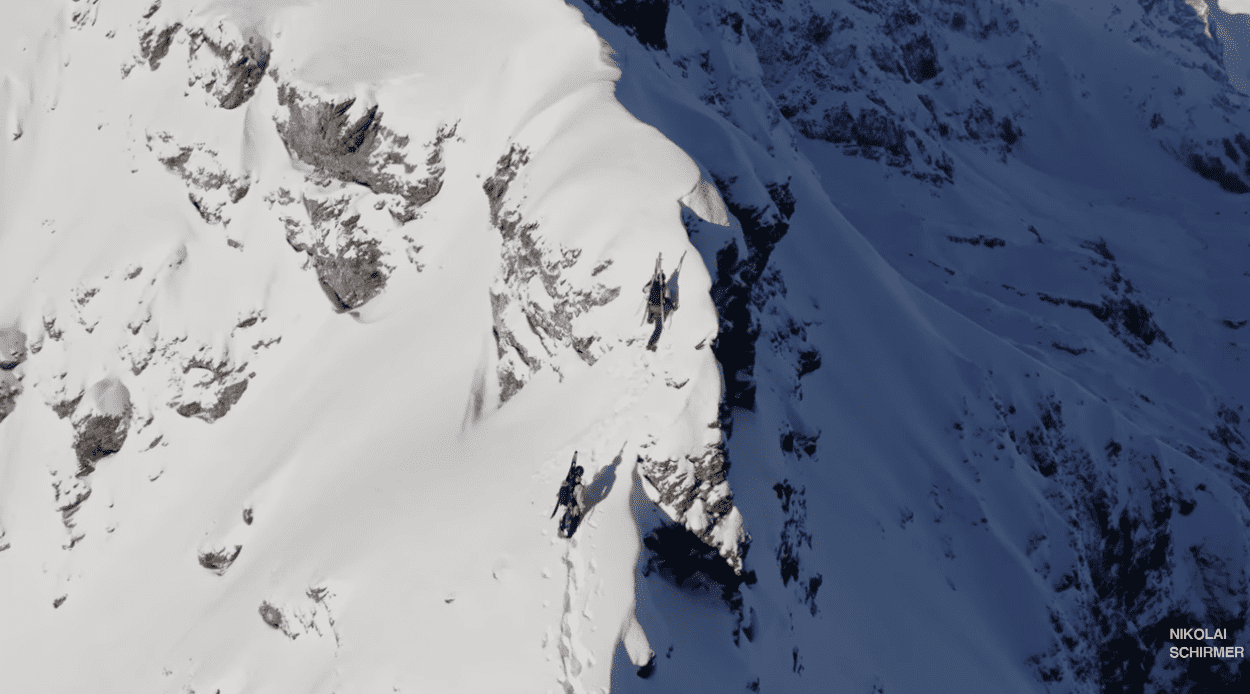 Nikolai Schirmer is a Norwegian freeskier and filmmaker whose films are renowned for their story telling, characters and self-deprecating humour. He is also a busy man and has been releasing films monthly this winter – check them out on his You Tube channel