Transfer Guru's Guide to Good Gear – Snowboard Boots
August 11th, 2017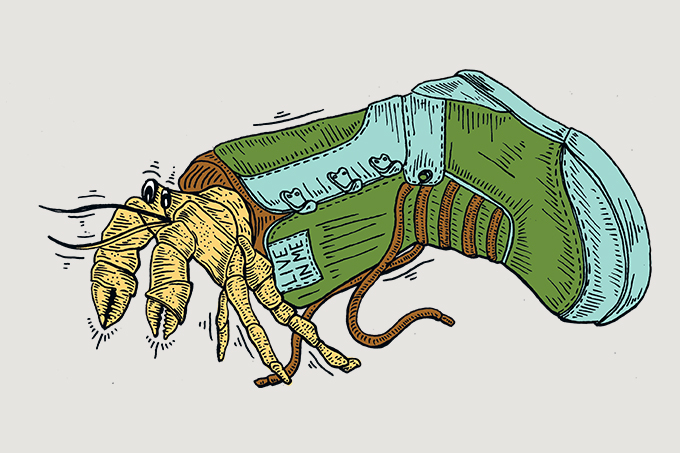 Check out Transfer's 2017 Gear Guide from Issue 24 for the boots you'd want if you were stuck on a desert island … Illustration:: Louis Macindoe
Transfer x ESS Boardstore
This article was originally published in Transfer's 2017 Gear Guide. Guru courtesy of ESS Boardstore.
Gear Guru: Joseph 'Snow?Guru Joe' Stanco?
Years riding: 12?
Terrain Preference: Everywhere
What should I look for when buying a new pair of boots?
A good boot fitter is a great way? to start. If that's not possible try ?on as many boots as you can, and don't buy them online. You should look for a boot that fits the shape? of your foot – the colour or brand name doesn't matter, neither does the lacing system. The boot chooses you, you don't choose the boot.? I'd also advise you to hang out in the boots for at least 10 minutes when trying them on, because the fit will change during this time.
How do I stop my arches from aching after two runs?
Arches usually ache simply because there's a lack of support under the arch of the feet. The reason you get that aching feeling in your foot is due to the straining of your foot muscles. The best way to fix this problem is to get custom footbeds built around your foot, then insert them into your snowboard boots. Custom footbeds will outlive the life of your boots, so you can reuse them when you get a new pair of boots. Usually custom footbeds allow you to fit into a smaller boot.
Should I size down when? buying new boots?
I agree with getting the snuggest boot possible, especially if you're riding a lot. There's a few things that make it tricky when buying a new set of boots. Every manufacture runs different lengths, widths, volume, instep height, and ankle hold. So if you've bought a boot? and gone down a full size, but?the brand already naturally runs small, you will be in trouble. For this reason alone, I can't encourage you enough to try before you buy.
How do I stop heel-lift?
Heel lift is caused by many different reasons, the most common being because the boot is too big and the foot is swimming around inside. Sometimes there's not enough inside padding around the ankle to anchor it in the liner. Another reason for heel lift is because of the lack of motion range in the ankle joint. If your foot isn't flexible enough, it doesn't matter how much lining is around your ankle, it will still lift. This is an easy fix for a competent boot fitter.
Why are there so many? ways to lace up a boot?
They make it easier for the snowboarders to do their boots up, instead of just having traditional laces. Of course, companies patent their lacing tech which forces other companies to create something different, even though it might be? a similar system. I would suggest ignoring the lacing system and pick the boot that fits your foot better. Nowadays you will usually have a choice of a BOA (dial), a lace or a pull string. If you do get a quick lacing or BOA system, make sure they are dual zone. You want to be able to adjust the upper and lower zones of the boot differently. Only having one lacing system leads to problems.
How stiff should my boots be?
This all comes down to personal preference and there's also a few things to keep in mind. The main reason someone gets a new pair ?of boots is because they get too soft and lack in support, or they 'blowout' and your foot ends up swimming around inside. The stiffer you go with a new boot the longer it will take to get softer, therefore the longer it will last you. To generalise, the more you weigh and the more aggressive you ride, the stiffer the boot you want. Softer boots seem to be easier for beginners when going edge-to-edge and learning the basics. The park guys go stiff or soft depending on personal preference and what they are doing. For hitting big jumps and going ?fast – go with a stiff boot for support and response. The urban style of rider will be doing lots of walking, setting up and moving around on foot, which isn't suitable for stiff boots so they choose softer boots.
My boots stink, how do I stop this?
Smelly boots are never fun. From personal experience, I wash my custom footbeds in cold soapy water. I've learned that a lot of the sweat and smell comes from the bottom of the foot. Washing the liners in the off-season is an option as well. However, the biggest reason boots smell is the fact that they stay wet for days and start to go mouldy. The best thing you can do for your boots is to dry them out after every use. This doesn't mean sticking them next to a fire or heater, where you might melt the outside. Instead I'd suggest boot dryers, dry bags or taking the boots completely apart to dry.
Final advice
The relationship between your? foot and the boot should be like ?a firm handshake. The goal is to have zero foot movement inside ?the boot. No movement allows for immediate response and control. My advice is to spend your money on good boots and good goggles. If your feet hurt it doesn't matter how pretty your boots are, or how great your snowboard is. And if ?you can't see going down the hill, then you're in serious trouble. Please go to a local shop and support them. If they can't help you properly with boots, seek further advice from a specialty boot fitting shop. You can also check out my youtube channel for some? more tips – Snow Guru Joe.
Guru picks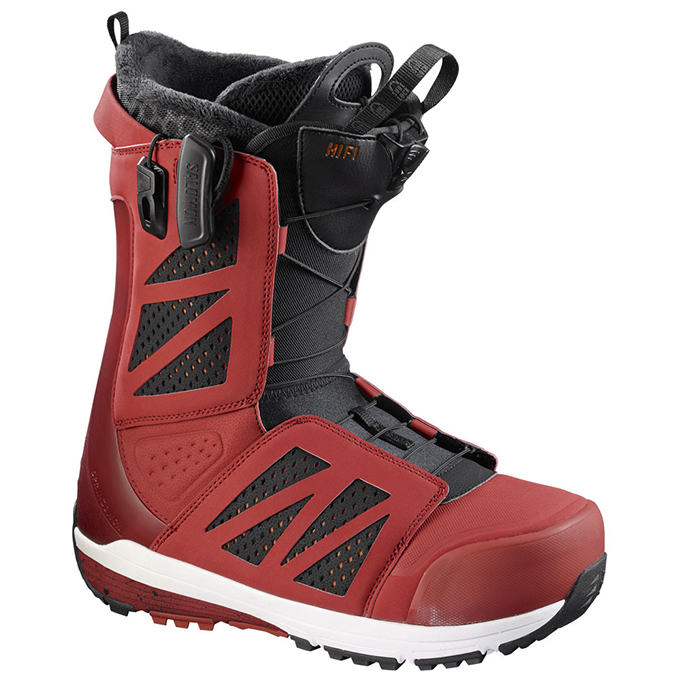 Salomon, HiFi
Price: $559.99
Stiffness: 6
Great ankle hold, mid to strong flex and high quality.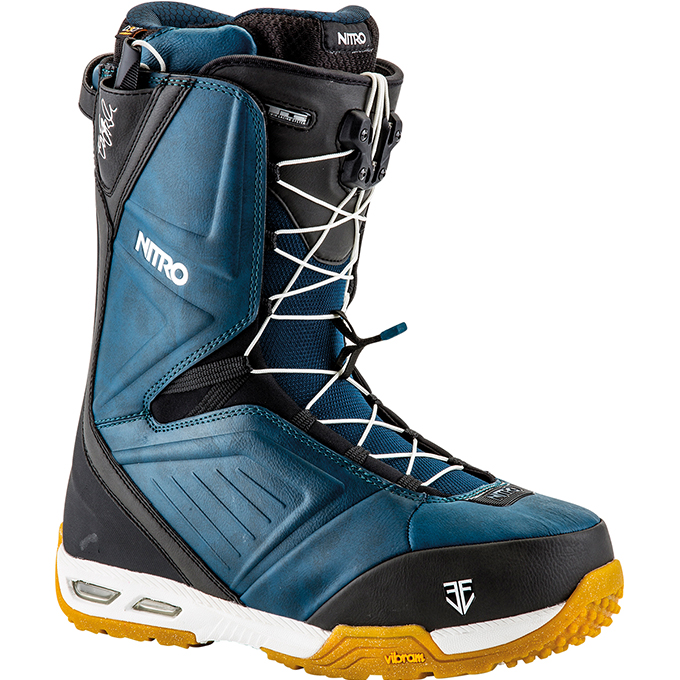 Nitro, Team
Price: $499
Stiffness: 8
Wide forefoot, effective lacing system with insane ankle hold.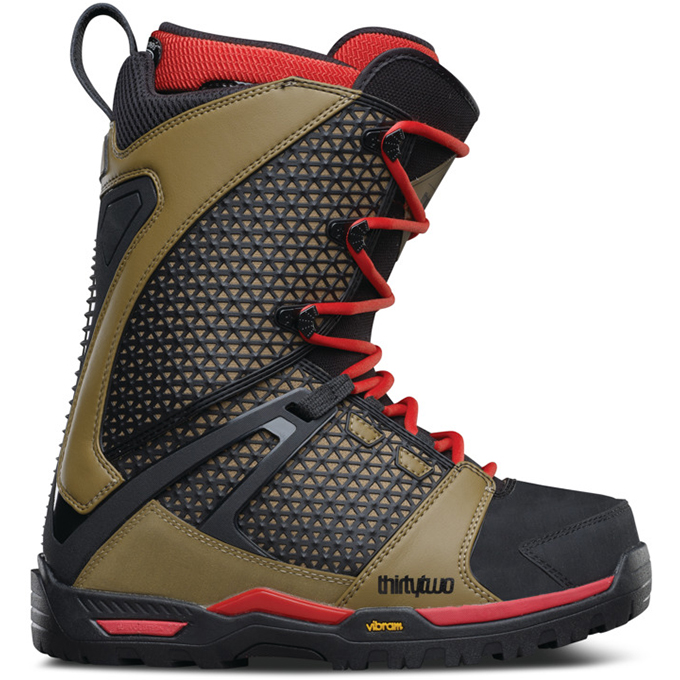 32, TM2
Price: $309.99
Stiffness: 8
Good strong flex, ?Intuition liner with a high instep.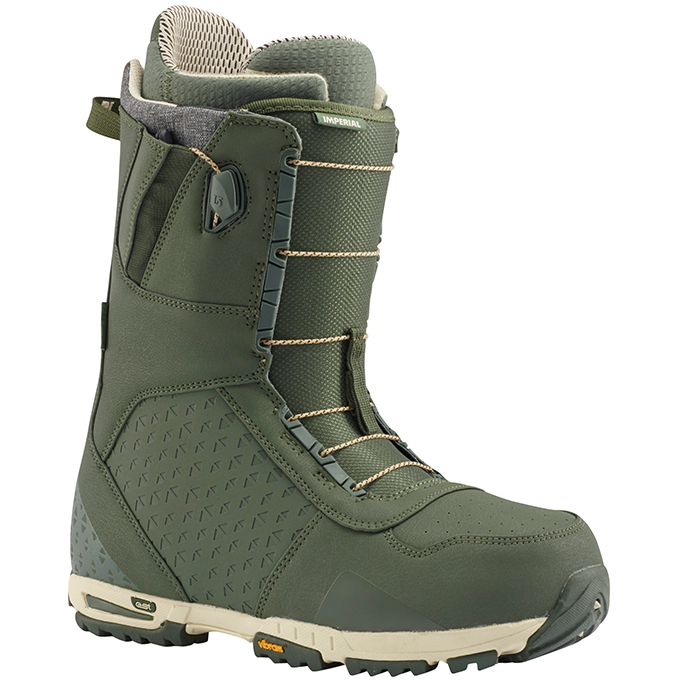 Burton, Imperial
Price: $429.99
Stiffness: 6
Classic boot with a Vibram sole and at a great price.