TREBLE CONE Photo Snow Report – Waking up to Powder Bluebird!
August 2nd, 2011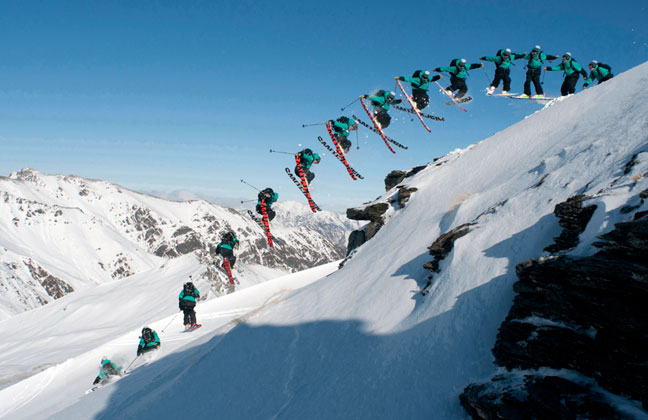 Chris Booth in rehearsal for the World Heli Challenge
Words & Images | Ben Hansen
Today's adventure took us to Treble Cone just out side of Wanaka NZ. Charlie Timmins, Boen Ferguson, Chris Booth and I watched the weather roll in yesterday making us a little hesitant of what we would do the next day, waking up this morning to a clear powder day today was a great start. Treble cone is one of many great resorts surrounding the Wanaka area, having only two lifts but a lot of great skiable terrain and a view of Lake Wanaka that you cant describe!
Today's pick was The Saddle over the back side of the resort, waiting about an hour in a group of about 100 people just up from the lift for the bombing procedure to take place was well worth it, as soon as the ski patrol gave the green light it was a Chinese downhill race for first lift. One guy lost both skis and rag dolled almost into the bottom station of the lift. "wish I had a photo of that"
With about 10-15 cm of new snow on the ground and a nice big open face to play on. Boen Charlie and Chris had an extraordinary day to warm up for the freestyle Heli Challenge event being held tomorrow.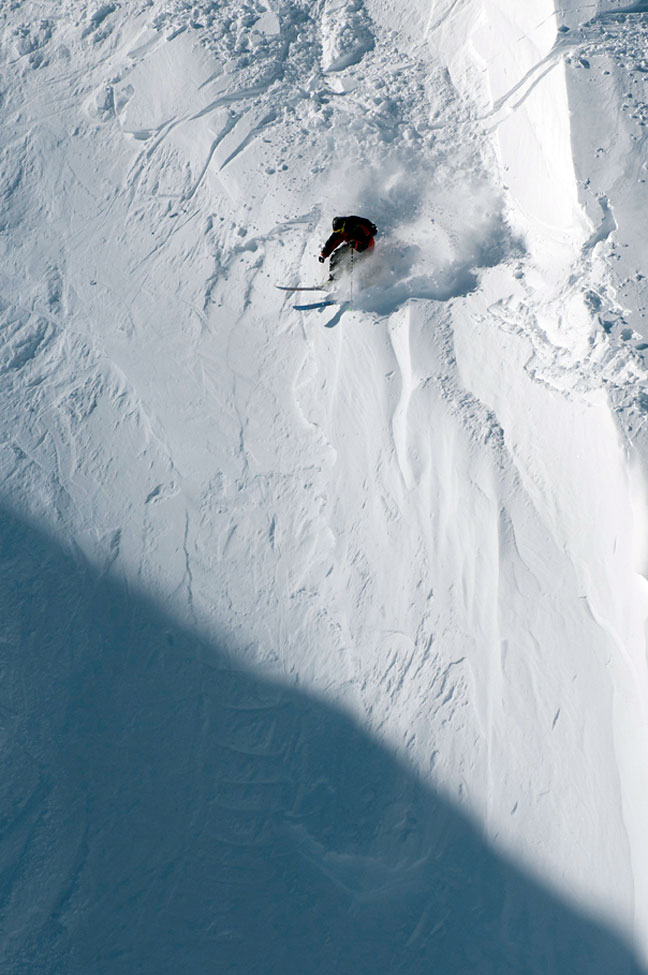 Boen Ferguson hunting for some of that 15cm of fresh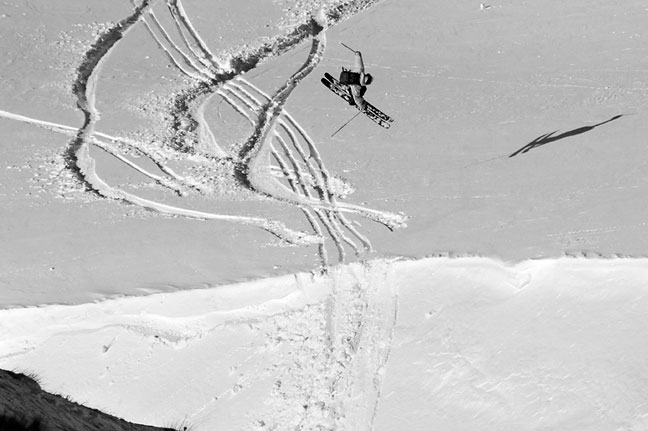 Charlie Timmins finding a soft landing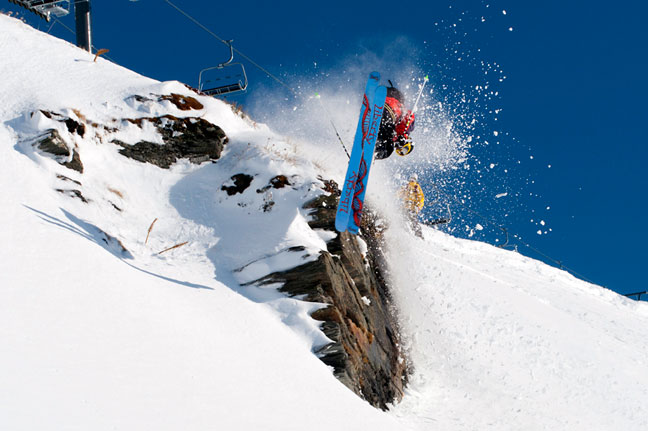 Boen Ferguson finding plenty to entertain himself at Treble Cone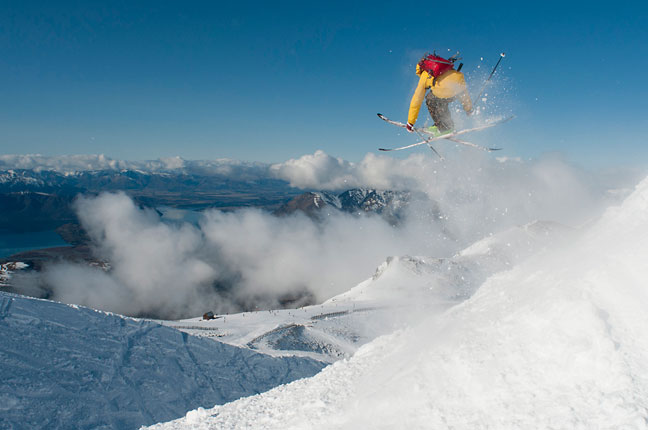 Charlie Timmins checking out the view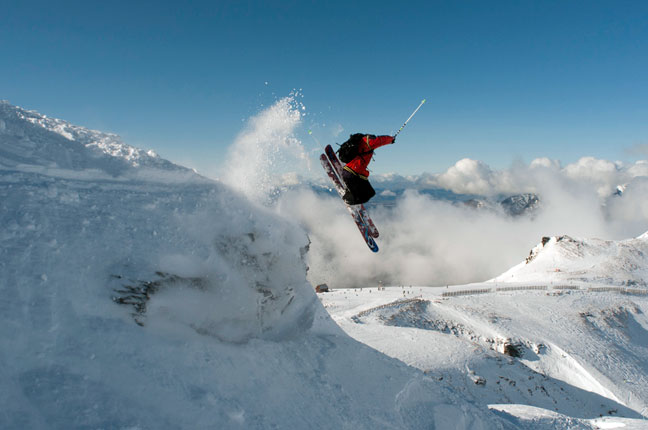 Boen Ferguson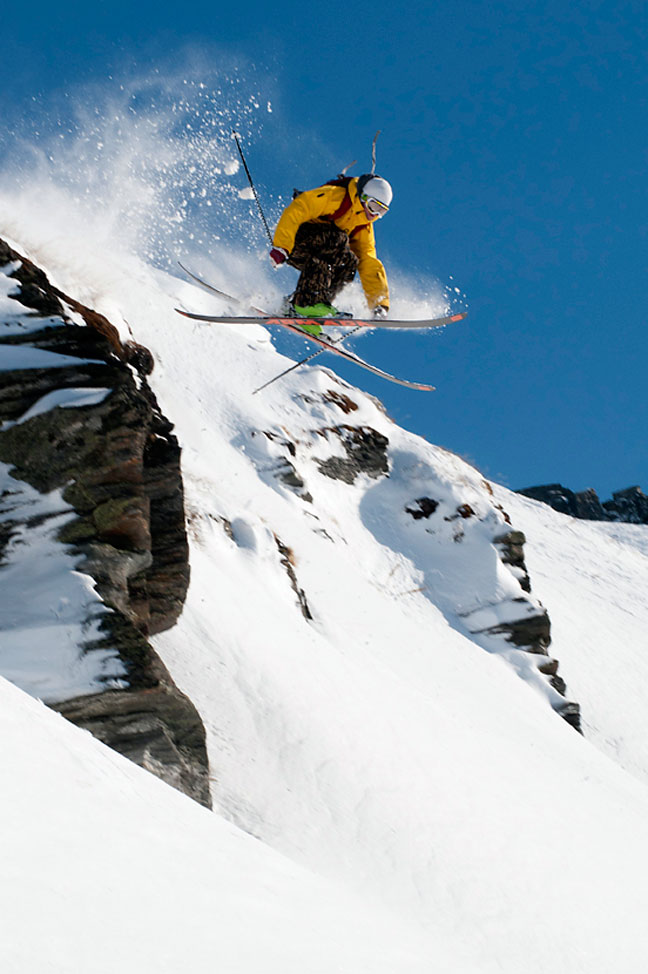 Charlie Timmins getting the grab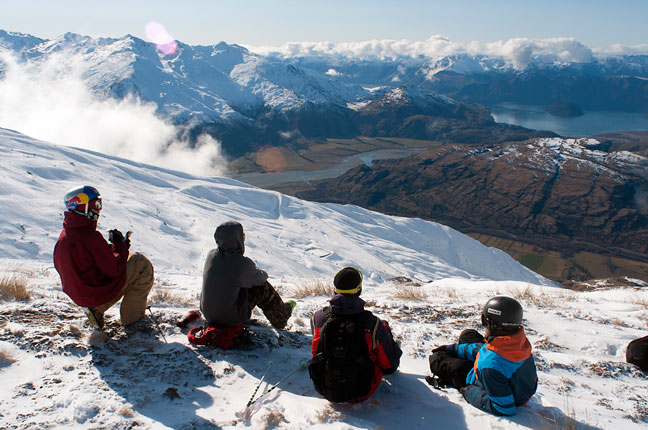 A quick break to admire the scenery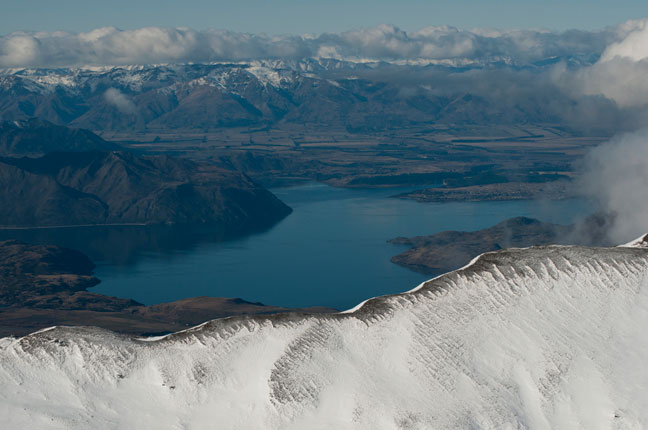 Admirable scenery – Lake Wanaka
Treble Cone forecasts,
snow reports and
live snow cams.