Under 17s Tear Apart Perisher Parks at Rip Curl GromSearch
July 22nd, 2019
Mountainwatch | Events
An epic day at Yabbie Flats Terrain Park in Perisher Resort, NSW, the first stop of the 2018 Rip Curl GromSearch Snow Series.
 Over 185 kids aged 17-and-under came out to Yabbie Flats Terrain Park in Perisher Valley this past Saturday, ready to spend their morning tearing up the specialty build installed for the Rip Curl GromSearch Snow Event.
It was a perfect bluebird day and the boxes and jumps were in prime condition – ideal to cut laps in the park and try new tricks. Most groms didn't hold back, trying everything from backflips to wildcats, sevens to backside threes. Throughout the day the groms all pushed each other and supported each other, leading to a number of successful first-tricks for many of the riders.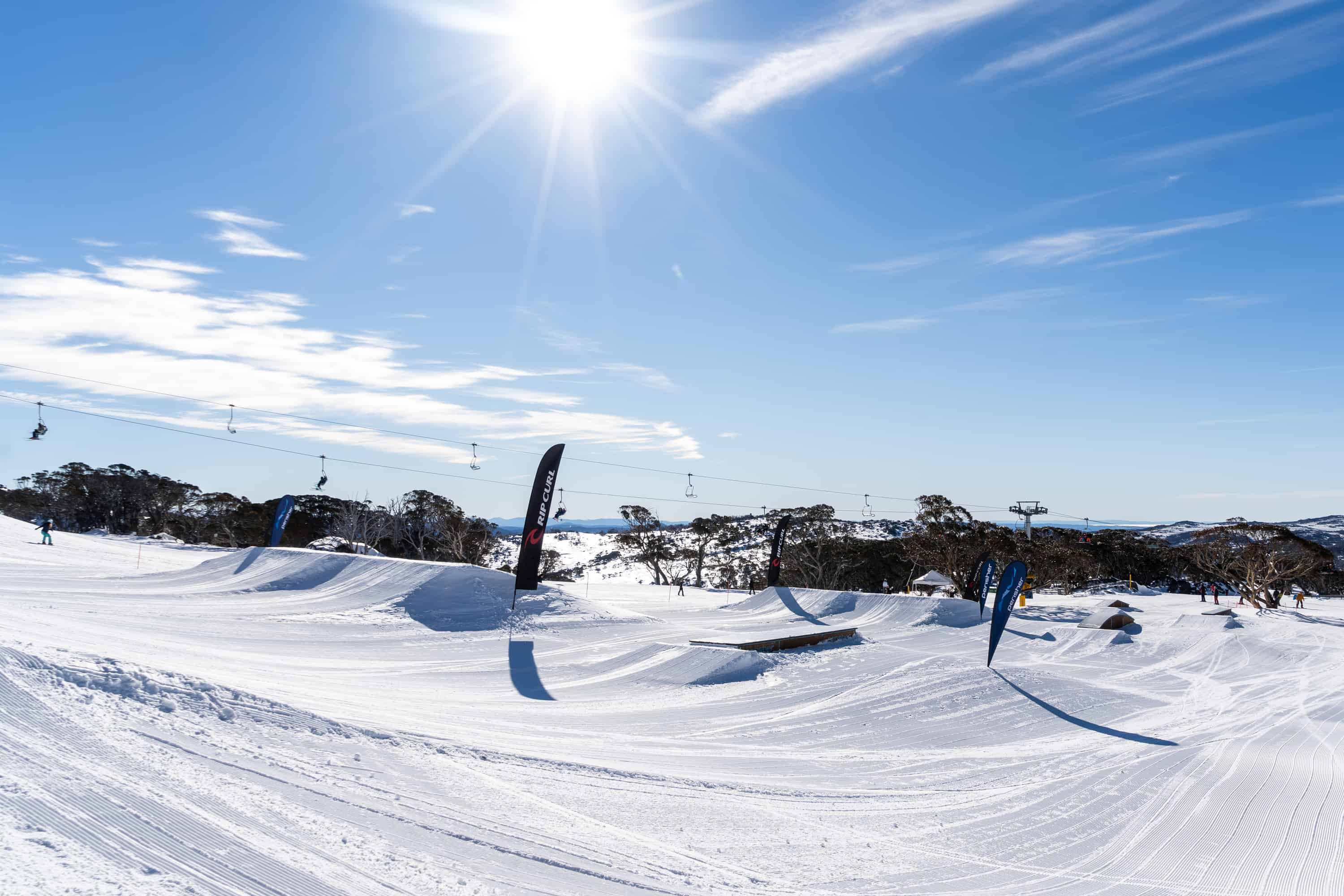 Rip Curl team riders were there acting as judges for the jam session, awarding prizes to the stand-outs in the park – whether that be the boy having the most fun, or the girl pulling the biggest airs.
Australian snowboarding legend and Rip Curl team rider Nate Johnstone drove up from Sydney for the event and got involved in every aspect – from acting as head judge to handing out prizes, doing follow-cams with riders and giving away some tips and tricks of the trade.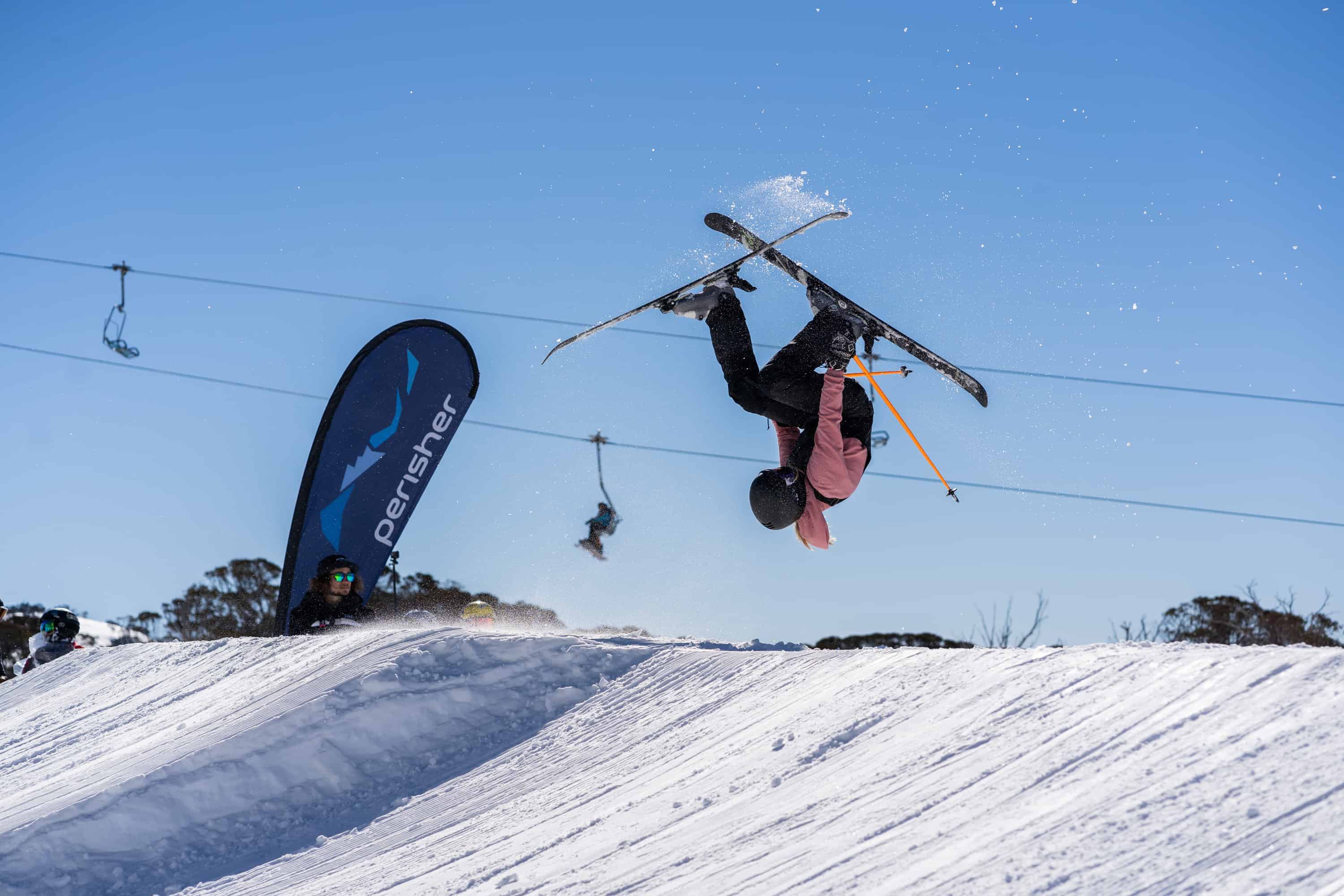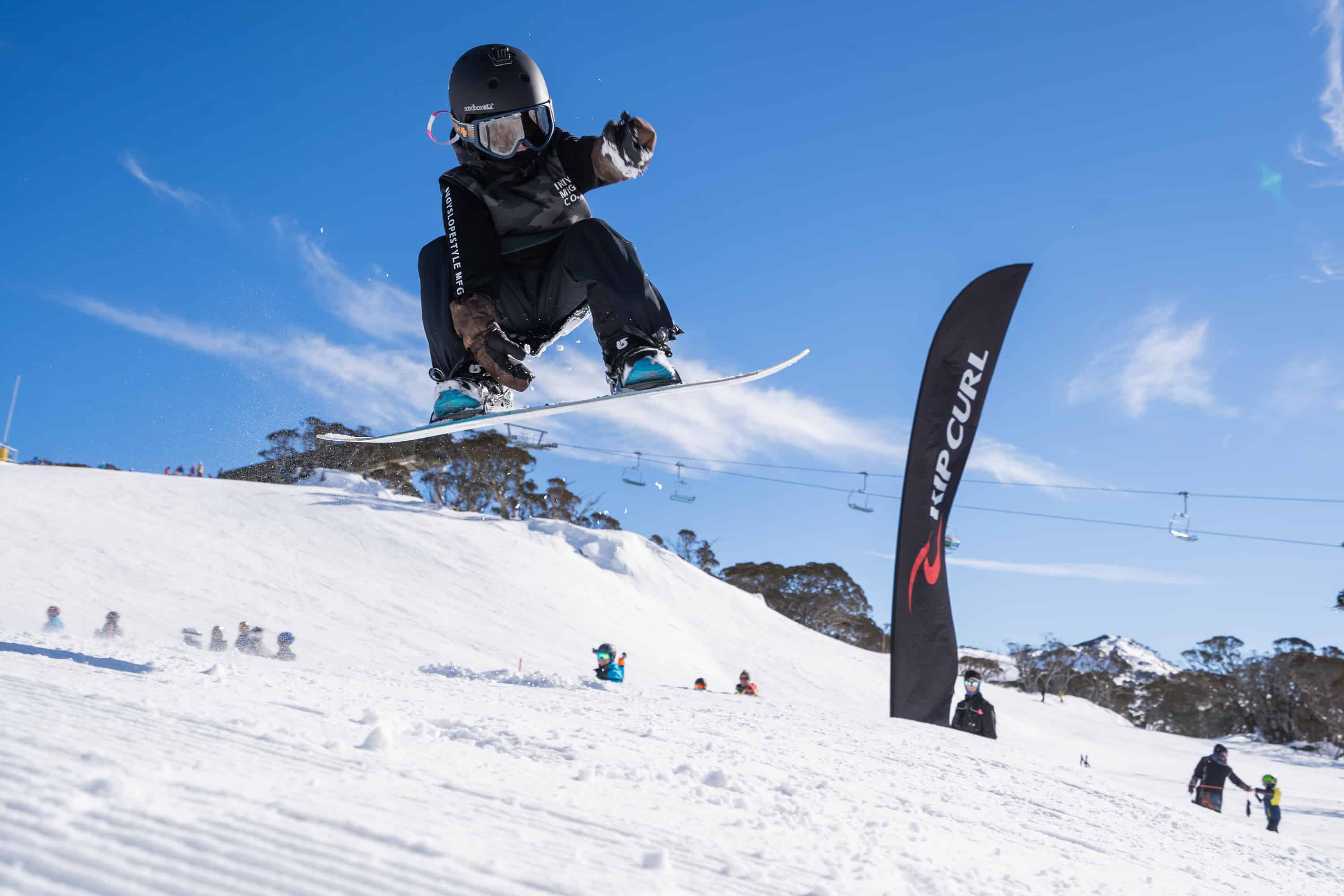 "It's so good to see how many kids came out to GromSearch," Nate said. "This is the next generation – it's the future of Australian snow right here – and I think it's really important to support that. I've been really impressed with what these kids have been trying… our sport is in good hands!"
A huge congratulations to our winners and a massive thanks to all of the kids and parents that came out to support the GromSearch at Perisher Parks.