USA Weekly Snow Wrap – Into the New Year with New Snow
January 12th, 2012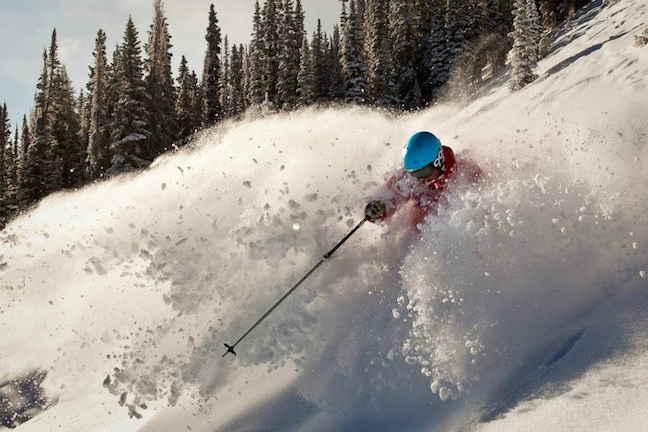 Powder at last for Aspen – 10 January. Image:: Jeremy Swanson
Weekly Snow Wrap
Top 5 Snowfalls last 3 days: 1. Alyseka, Alaska – 81cm 2. Indianhead, Michigan – 45cm 3. Blackjack, Michigan – 43cm 4. Christie Mountain Wisconsin – 38cm and 5. Red Lodge Mountain, Montana – 33cm
On the forecast:
It's all about the north west this week, Mt Barker, Stevens Pass – the Washington State resorts will be the recipients of about half a metre in the coming days, with the Southern BC resorts also in line for some fresh.
Highlights this week:
The snow finally making an appearance in Colorado, while there's a long way to go, it's a good start!
If we could pick anywhere this week, we'd be:
The Pacific North West – Washington State and heading north!
British Columbia
Status: Open 100% pretty much everywhere
Recent snow: Light snowfalls at the beginning of the week before a few days of sunshine.
Coming snow: Dribs and drabs across the province all week, 15cm for Whistler on Saturday, 30cm or so for Mt Washington in the next five days, 13cm for Fernie.
Conditions generally: Solid all-over coverage without being spectacular. Still January conditions but the skiing is pretty good everywhere and spectacular in some places!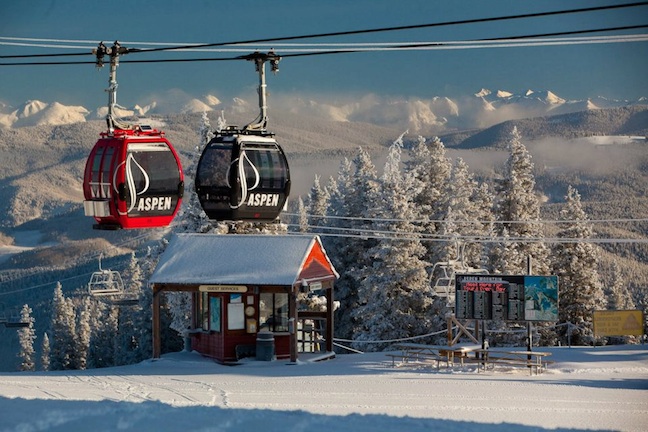 Aspen on 10 January looking pretty. Image:: Jeremy Swanson
Alberta
Status: Open 100% pretty much everywhere
Recent snow: There's been about 10cm in the past few days across the Banff area.
Coming snow: Snow flurries all week with about 10cm all up expected by next weekend.
Conditions generally: Good coverage, some nice powder turns to be had but the bases at most resorts are still in need of some extra layers before they can really be called great.
California
Status: Most resorts open with minimal trails operational, restricted to snowmaking areas.
Recent snow: How long can this dry spell continue? Still no snow, since November in most places. Though snowmaking has been going hard at resorts like Mammoth and Heavenly, where the snowmaking systems are quite sophisticated.
Coming snow: Can we believe it? Snow flurries expected on the weekend. Total – about 2cm, but it's a break from the endless sunshine.
Conditions generally: To quote pretty much everyone 'the worst start to the season in 100 years'.
Colorado
Status: Resorts open, but still building up the trails
Recent snow: The drought has broken for Colorado with around 30cm this week for most places, and more for some!
Coming snow: It will continue to snow on and off all week, there could be another very needed 20cm before the week is out.
Conditions generally: This snowfall has helped immensely, but with bases so low and due to a December drought it's still marginal in the off piste areas.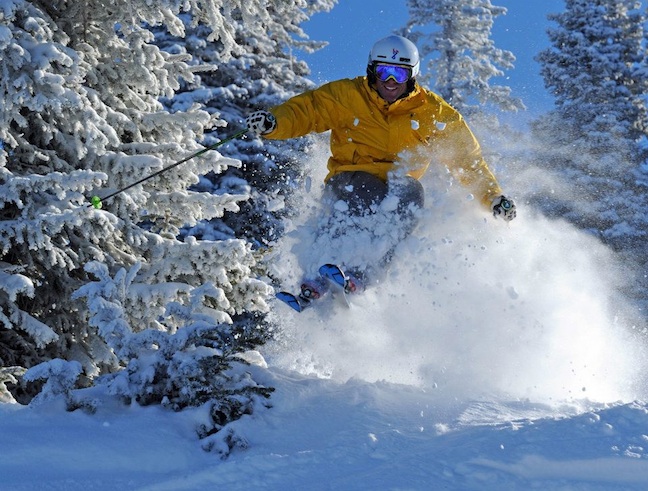 Charging in Steamboat, 9 January. Image:: Steamboat
Utah
Status: Resorts are open, but running below 100% of trails – more like 50%
Recent snow: It's been dry for quite a while in Utah…
Coming snow: Snow beginning on Monday, but only a small amount.
Conditions generally: Not fantastic, base depths are well below the 1m mark in most places.
North West – Wyoming, Idaho, Montana
Status: Pretty much all open at nearly 100%
Recent snow: It's been snowing all over, 20cm – 30cm in most of Montana and Wyoming in the past few days.
Coming snow: Between 10cm and 20cm is on the forecast for the next five days, more in Montana.
Conditions generally: Doing just fine, for January. Good coverage of over 1m, but hopefully things will be improving in late January.