Victorian and NSW State Interschools 2011
August 31st, 2011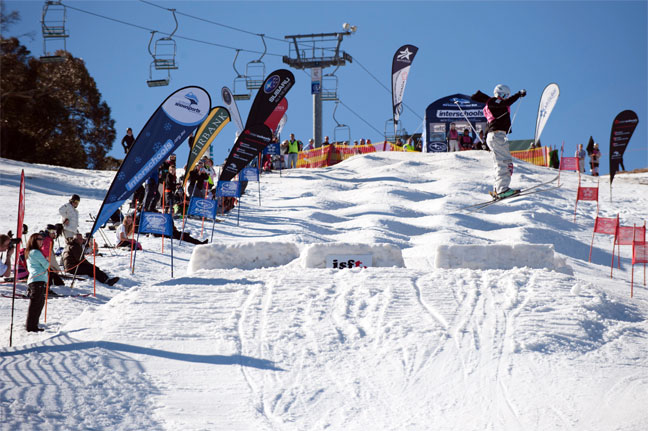 Britt Cox wins Div 1 Girls Moguls. Image:: Mt Buller
From State Interschool Champs to National Championships | By Don St.Pierre
The NSW and Victorian Interschools Championships, held at Perisher and Buller respectively, marked the final selection for skiers and riders to qualify for the 2011 Subaru Australian Interschools Snowsports Championships to be held at Falls Creek 7 – 11 September.
Interschools are comprised of 7 disciplines including alpine giant slalom, skier cross, cross country classic, cross country relay, moguls, snowboard giant slalom and snowboard cross. From the state champs the top five teams in each event along with the top 10 individuals vie for positions to represent their school at the Australian Interschools Snowsports Championships.
Blue bird days on hard packed snow softening throughout the day were the theme at both Buller and Perisher this year. "We had 5,0780 entries held over six days of perfect sunshine with clear cold nights complimented with snow making whenever possible. The great weather along with tremendous support from the Mt Buller Race Department made for great events," said Steve Nelson, Victorian Interschools Event Manager.
With the dominant high pressure system in place the Snowy Mountains also experienced sunny event days. "In Perisher we had 2,600 entries across the seven disciplines. Due to the improved calibre of skiers and riders at our regional competition held in July at Thredbo this number qualifying to the Subaru NSW State Interschools Championships is up by 400 students from last year. We've also seen an increase in the number of schools participating with specific increases in cross-country, snowboarding and moguls. Great weather and excellent support from the Perisher Race Department along with over 400 volunteers made the events a great experience for all our competitors. Parents and teachers contributions can't be overstated and their enormous effort makes the events run smooth. We also saw racer numbers up in theAmelia McGuinesss Time Trial which last year allocated $27,000 to 48 snowsports athletes," said Wendy Pinkerton, Chief Executive of NSW Interschools Snowsports.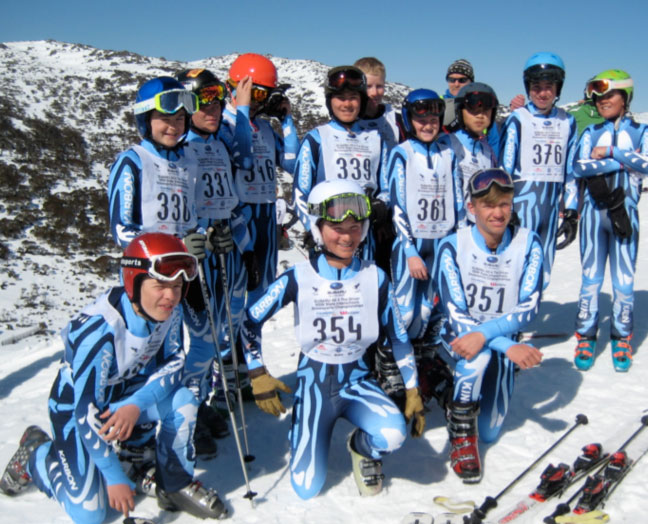 The Kings School alpine ski team
Interschools Snowsports represents the primary development pipeline for Ski & Snowboard Australia where this year alone five athletes with the Olympic Winter Institute of Australia took World Championship titles including; Alex Pullin, Holly Crawford, Nate Johnstone, Anna Segal and Russ Henshaw. Each of these athletes, including current Olympic gold medal holder Torah Bright had humble beginnings with Interschools Snowsports. Victoria has been operating Interschool events for 54 years and next year NSW will celebrate it's 25th year. This history and broad based participation continues to be the foundation to success Australia currently enjoys within the international snowsports arena.
At Mountainwatch we wish all the athletes, parents, teachers, coaches, officials and volunteers all the best in Falls Creek for the 2011 Subaru Victorian Interschools Snowsports Championships.
The winners of the Mountainwatch Interschool Snowsports Scholarship will be announced at Falls Creek. The winners will receive two weeks training at Big White Ski Resort and Silver Star Mountain Resort in British Columbia, Canada.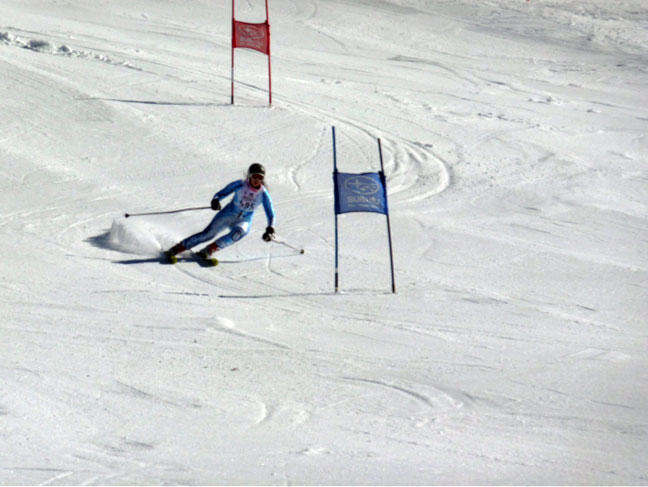 Toni Hodkinson of Pymble Ladies' College at Perisher. Image:: Courtesy NSW Interschools
Complete results from the Subaru NSW State Interschools Championships at Perisher can be found here.
Complete results from the Subaru Victorian Interschools Snowsports Championships at Mt. Buller can be found here.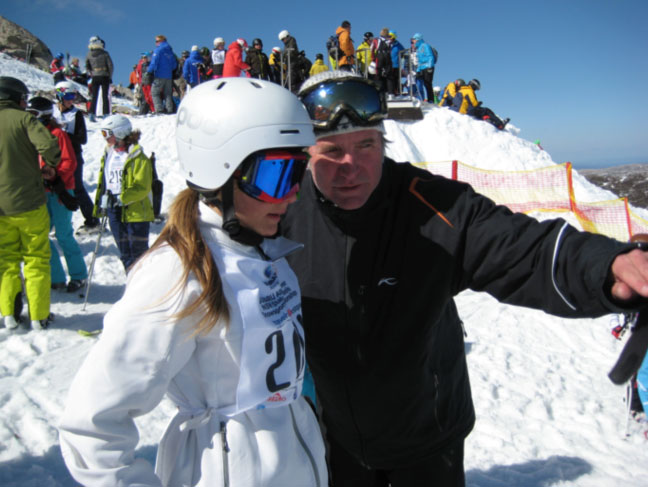 Parent/coach John Roberts gives last minute advice to daughter Bella of PLC
Perisher forecasts,
snow reports and
live snow cams.
Mount Buller forecasts,
snow reports and
live snow cams.