VIDEO BLOG Storm Chasin' USA – Ootah (That's Utah) Pow
February 27th, 2011


Hiked up, looking down. Me, Anna, Boen, Charlie
Words & Images | Tess Cook
Good timing. Fetching up in The Canyons as they're receiving a foot or so of that champagne pow Utah is so famous for is more than satisfying, especially after a cross-desert road trip.
We farewelled Nat – who was off to Crested Butte for the US Freeskiing Champs. Check out her edit of it here– and Fraser, who we left on the side of the road awaiting a bus, we hope one came along, and convoyed across the desert, arriving at the Grand Summit Hotel with the snow storm. Keeping up the theme of this trip, the hotel was luxury on steroids, we left the small army of bell boys attending to our luggage and dashed off to Whole Foods – the best supermarket in the Universe – for dinner supplies so we could feast up in preparation for a big pow day in the morning.
We expected snow, we didn't expect bluebird, but Canyons rolled out that hospitality it is so famous for and the morning couldn't have been better scripted. Anna ditched her park skis for her new Pontoons and all of us spent the morning dolphin diving about in the Pow. There was some hiking involved and on the second morning we accomplished what I would categorise more rock climb than hike but good things come to those who dangle off cliffs (yes, I exaggerate Charlie but you were there, ropes were involved, I was nervous…) and we had some good skiing.
The Canyons, like its counterparts Deer Valley and Park City, is an all round crowd pleasing resort. Proximity to the international airport hub of Salt Lake City, it's just 20 minutes down the road, and a massive variety of terrain of all types makes it an ideal destination for anyone looking to minimise travel and maximise time sliding down hills on snow.
We stayed slopeside in The Canyons with ski-in-out accessibility to the brand new heated bubble chairlift – more luxury; our hotel was buzzing with families and if you're travelling with kids you couldn't find a better location than right in The Canyons with it's cute little base area.
We ventured forth to Park City for dinner and some line dancing; Seeped in the quaint-cool that makes it the perfect location for the Sundance Film Festival, all consignment stores, quirky mining-town architecture and coffee shops with jangling door bells, Park City is a cool town. Small enough to be boutique but large enough to sustain a thriving art and music culture it's one of those places you feel you're having more than just a skiing holiday. It's part New York East Village, part Byron Bay with a charm all its own.
Anna and I had a hankering for some shoppin'. Unfortunately – or fortunately for our bank accounts – our Park City visits were timed to avoid the opening hours of the way-too-tempting boutiques so we dragged the crew to the Tanger Outlets to buy bargains.
Final shopping count:
Me – four items
Anna – two items
Charlie – about 93 items
Boen – perhaps 124 items
Boys can shop.
Due to a complete computer failure, photos from this leg of the trip are somewhat lacking. Check out Boen's blog for more multimedia.

Boen's edit – snippets of Aspen and a morning in the Canyons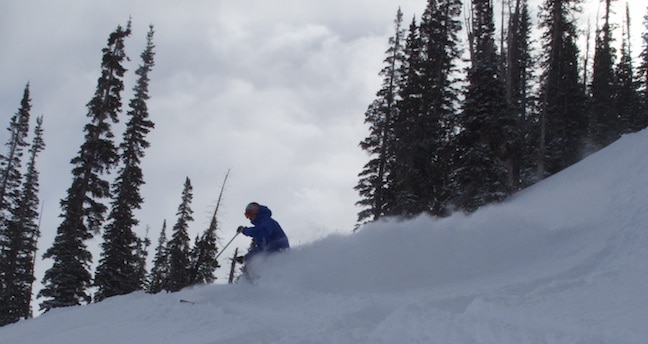 Charlie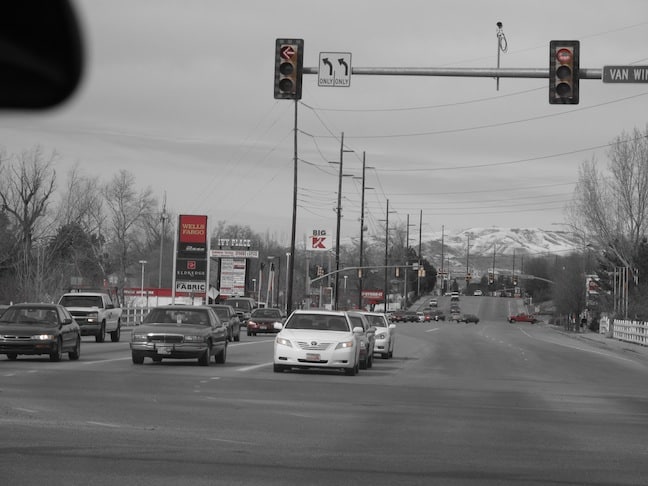 Salt Lake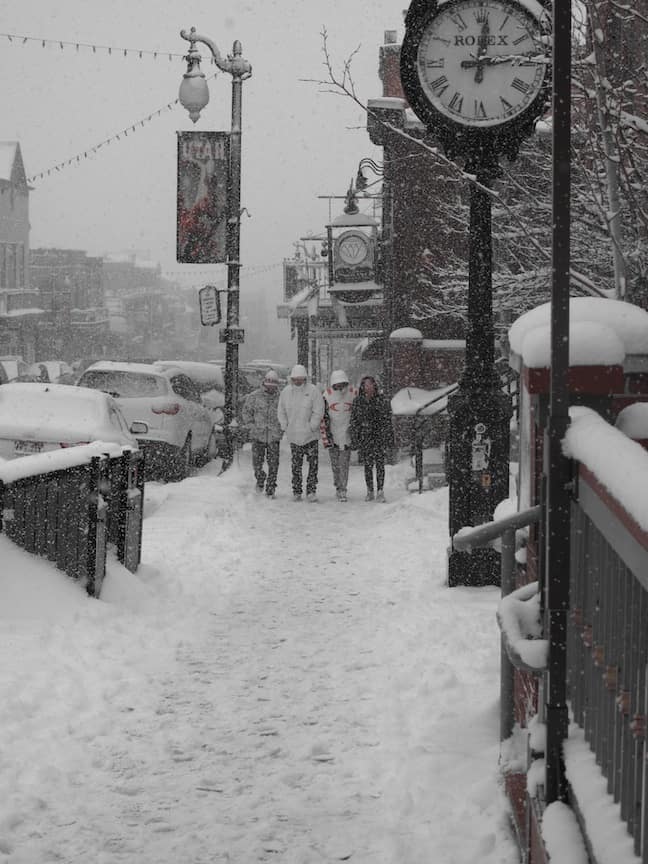 taking an morning snow-walk through Park City
Park City forecasts,
snow reports and
live snow cams.