Video – Mid-sized Park Perfection At Perisher
August 28th, 2019
Mountainwatch |Video
The past few days in the mountains have been sunny with light winds and a good cover of packed snow, softening by late morning – perfect conditions for the terrain parks. Of course, terrain parks have been an  integral feature of all leading resorts for over 15 years and in Australia Perisher has set the standard. It has five parks for all standards, designed for progression and you don't need to be a pro to appreciate what they have to offer.
Not only are they a heap of fun to ride, but terrain parks are an awesome place to progress your riding skills.  Perisher's renowned for its Front Valley terrain park which is often the location for videos and rider edits. The features are large and it's where you'll find Australia's best snowboarders cutting laps.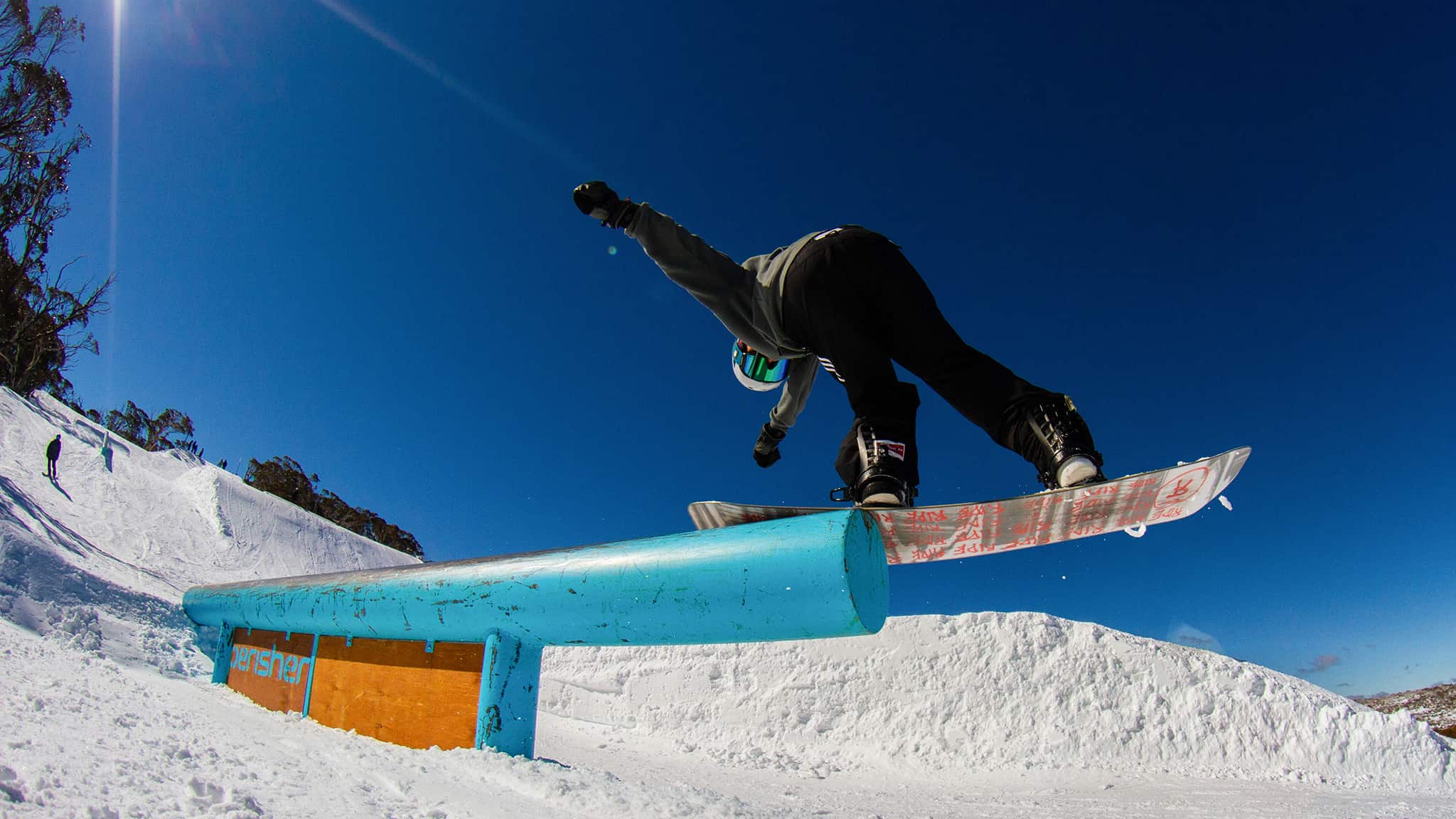 However, not everything happens on Front Valley and Perisher's Leichhardt park has  been the scene for some epic hot laps this winter. Known as Perisher's "medium" park, Leichhardt caters to a wide range of riders and features a perfect mid-sized jump line as well as an array of rails. It underwent a major upgrade this winter after the old faithful T-bar was replaced with a new quad chair and the crew from Boardworld recently spent three days filming at Leichhardt. This is what went down.
Video courtesy of Boardworld: https://www.boardworld.com.au/
Film/Edit/Photos: Tom Hackett
Music: Nelipot