Want To Work In The Snow? This Quick Guide May Help Find a Job To Suit You
April 6th, 2020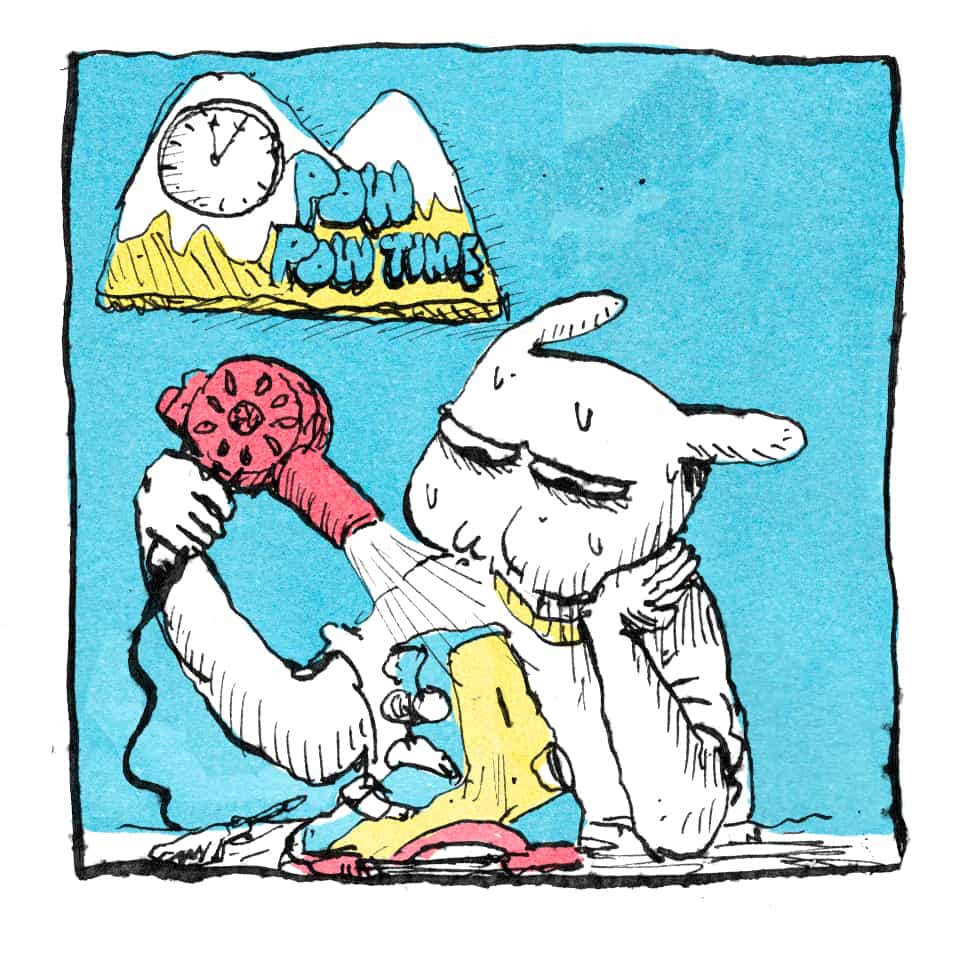 Mountainwatch |  Chillfactor Magazine.  Illustrations by Nanda Ormond
There's a lot of uncertainty about this upcoming 2020 snow season, but if the resorts do open businesses in the mountains will be looking for staff. Working a season in the snow is something many of us dream of and as you'll see from this list, there's a glamorous snow job for every kind of person up on the hill.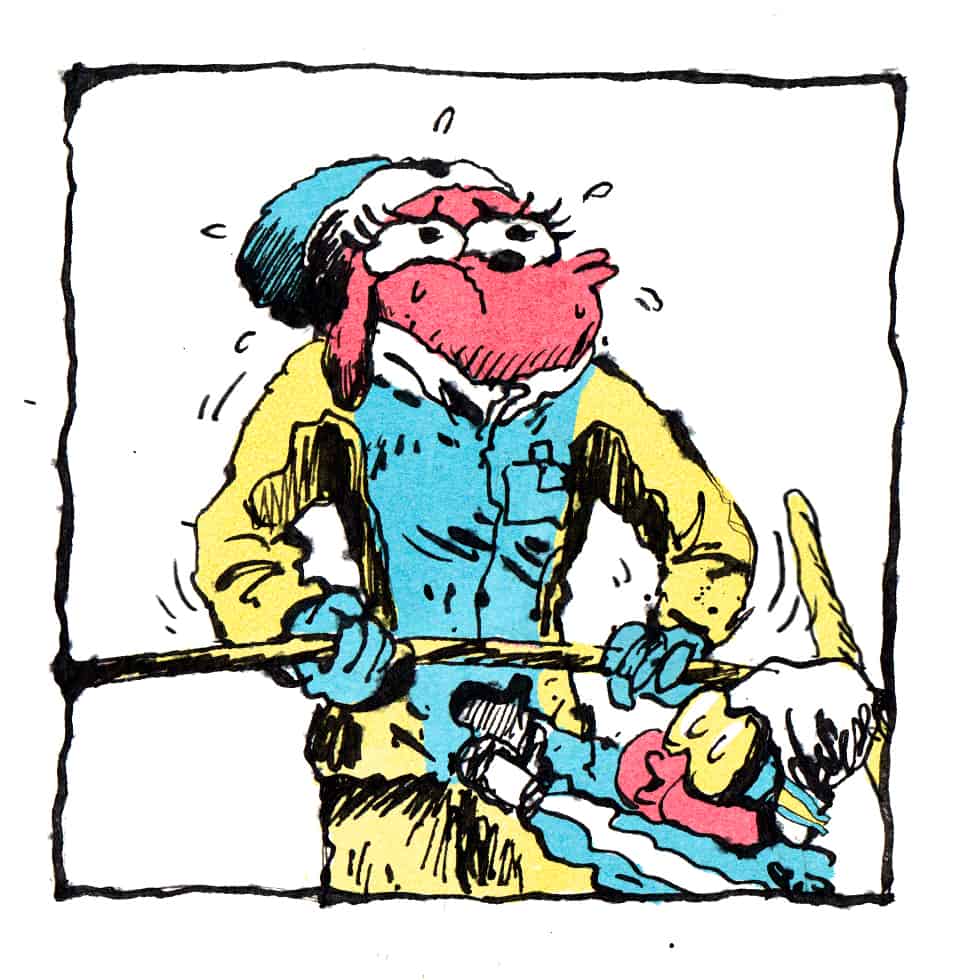 LIFTY
You came to the snow because your dream was to shred pow and get paid for it. But that TAFE course you did in photography didn't open as many doors as you'd hoped. So now, it's pulling Ts in the rain while little brats in Interschools bibs ask you for a rocket.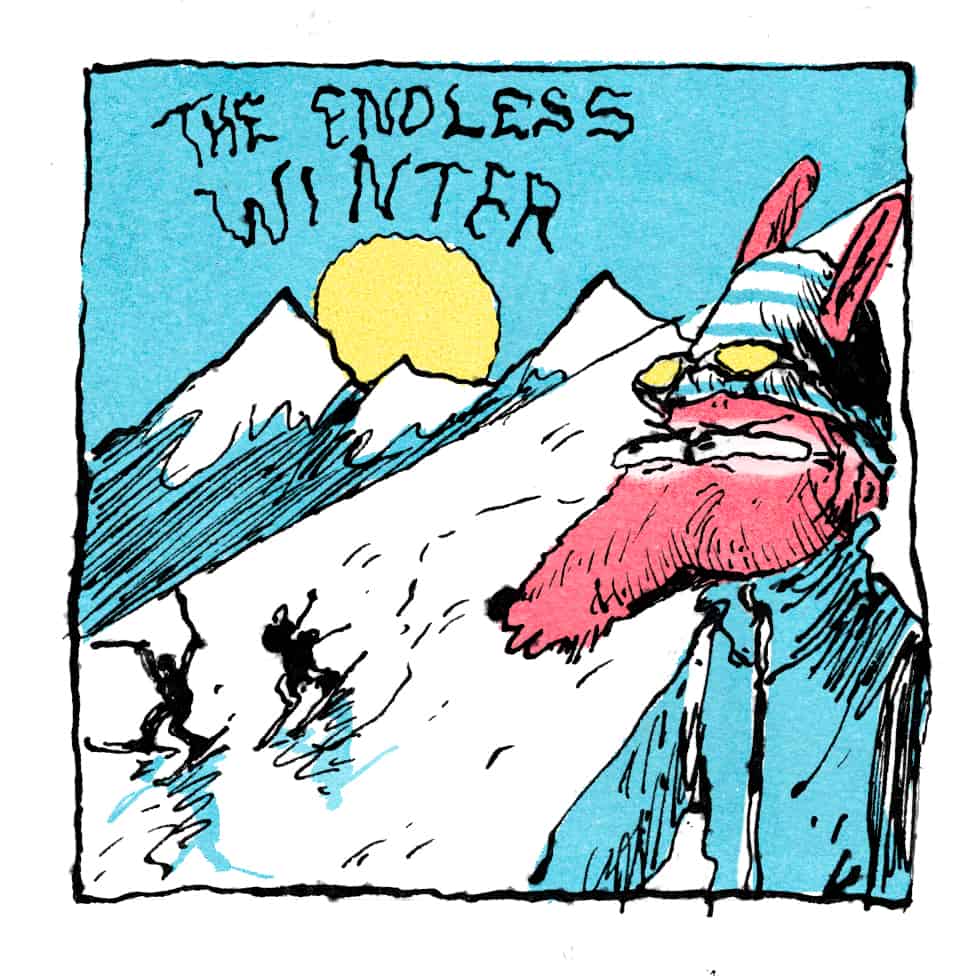 INSTRUCTOR
Between Australia and Canada, you ski back-to-back winters without hesitation. You did your first season in Whistler aged 18 in your gap year, and realised that summer was overrated. Your understanding of 'smart casual' is Windstopper and sunglasses-outside-beanie.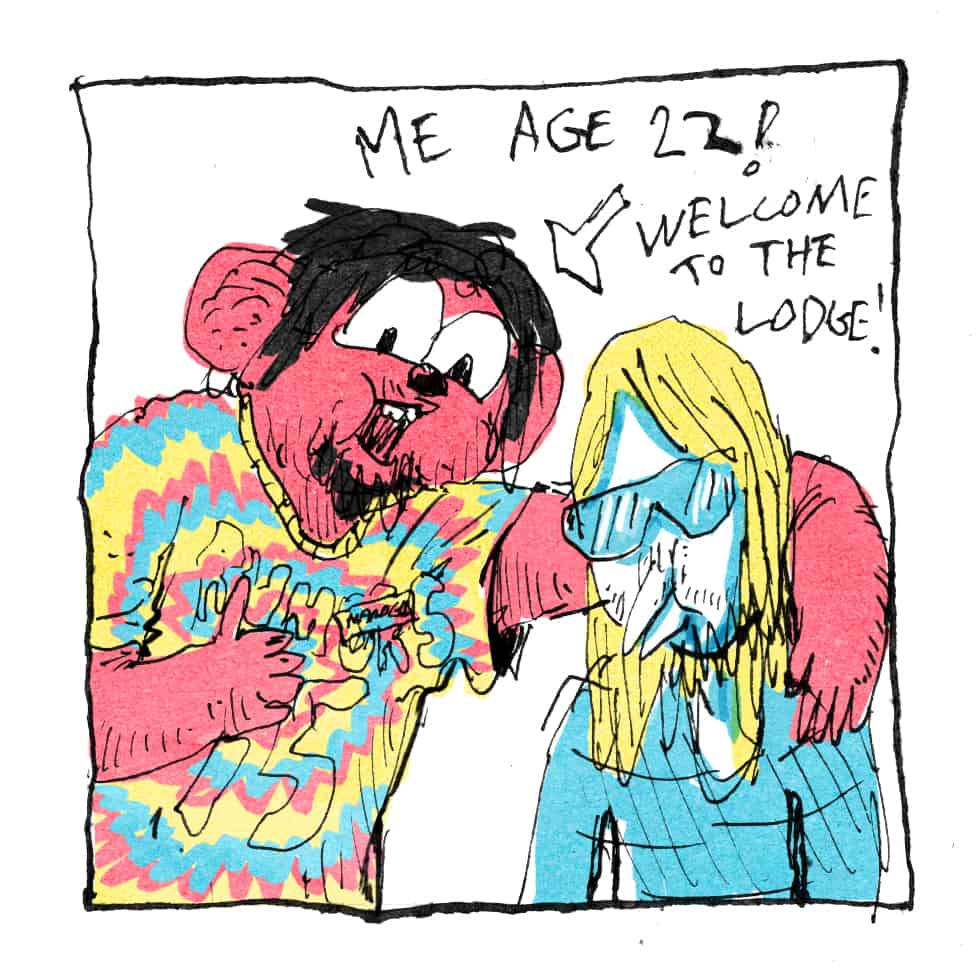 CLUB LODGE MANAGER
You got into it years ago because it meant you could spend summer touring across Europe in a Kombi with tonal orange curtains following the RumoursTour. You don't ski the hill because it's too commercial, but make an exception to compete in the annual inter-lodge Golondi jump. All guests are welcome at your lodge, so long as they vote Labor and don't interrupt your morning cross-country ski.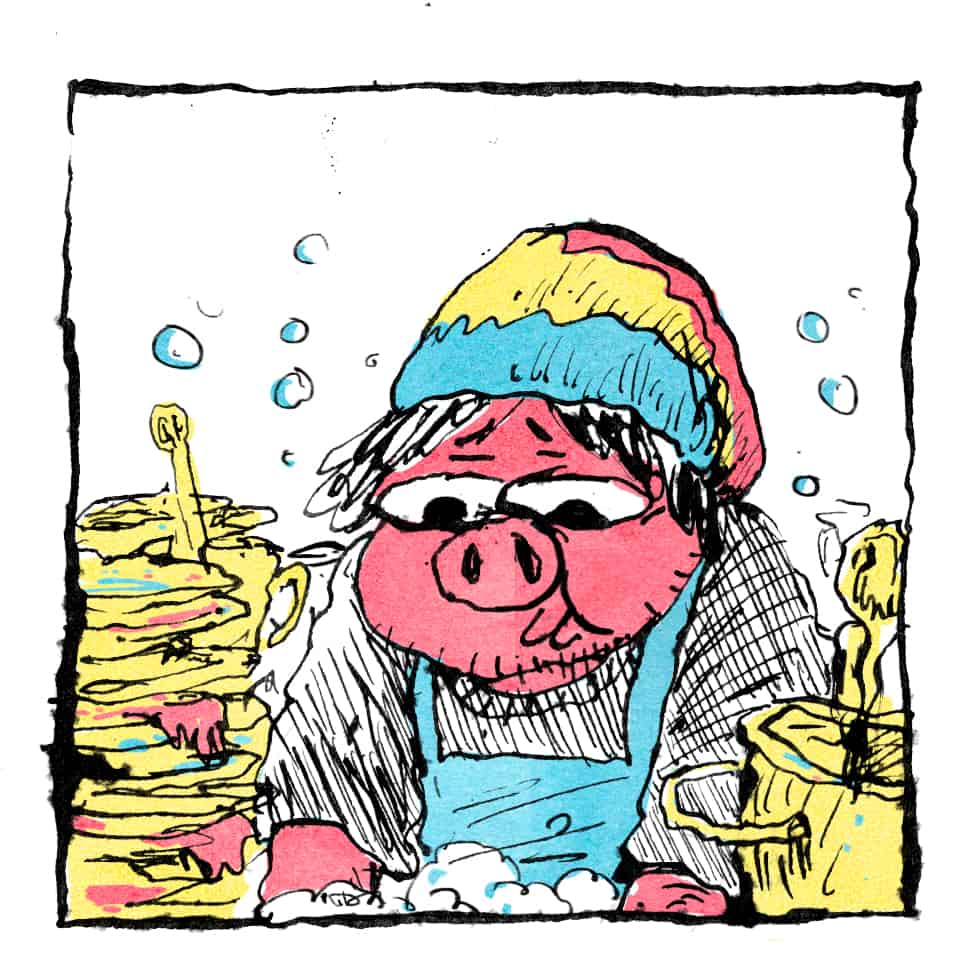 DISH PIG
You have 'dish pig for life' tattooed around your nipple because a few seasons ago you made the dreadful mistake of becoming a ski instructor. Now you've returned to washing dishes, the best job in hospitality … no, on the mountain. You get to ski all day, usually knock off in time to be in the bar by 11pm, and don't have to talk to any of the yuppies that eat at the restaurant.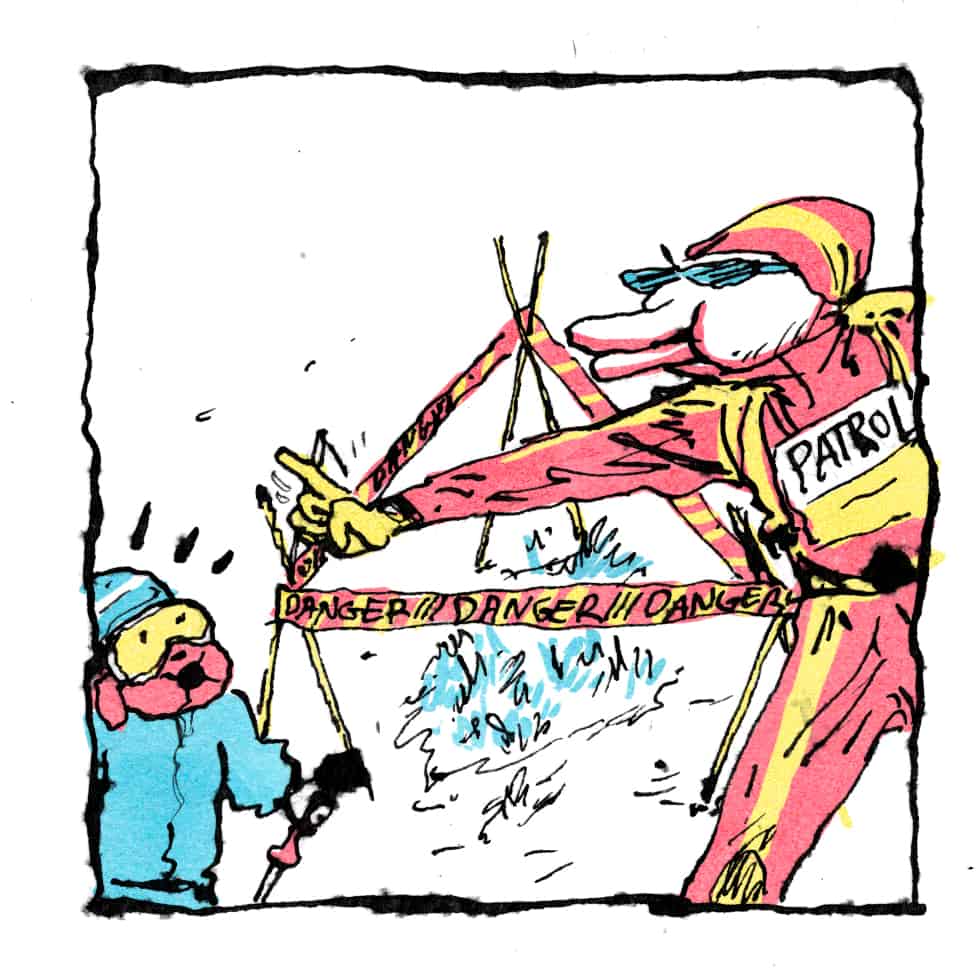 SKI PATROL
You were told Australia was the best-hidden secret since Valdez in the '90s. You arrived from an action-packed spring in Chamonix and now all you want to do is ski powder in what they call the 'Snowgums' and blow up some avalanches. Instead they have you clearing ice off conduits and fencing off "hazards" – a.k.a tufts of grass.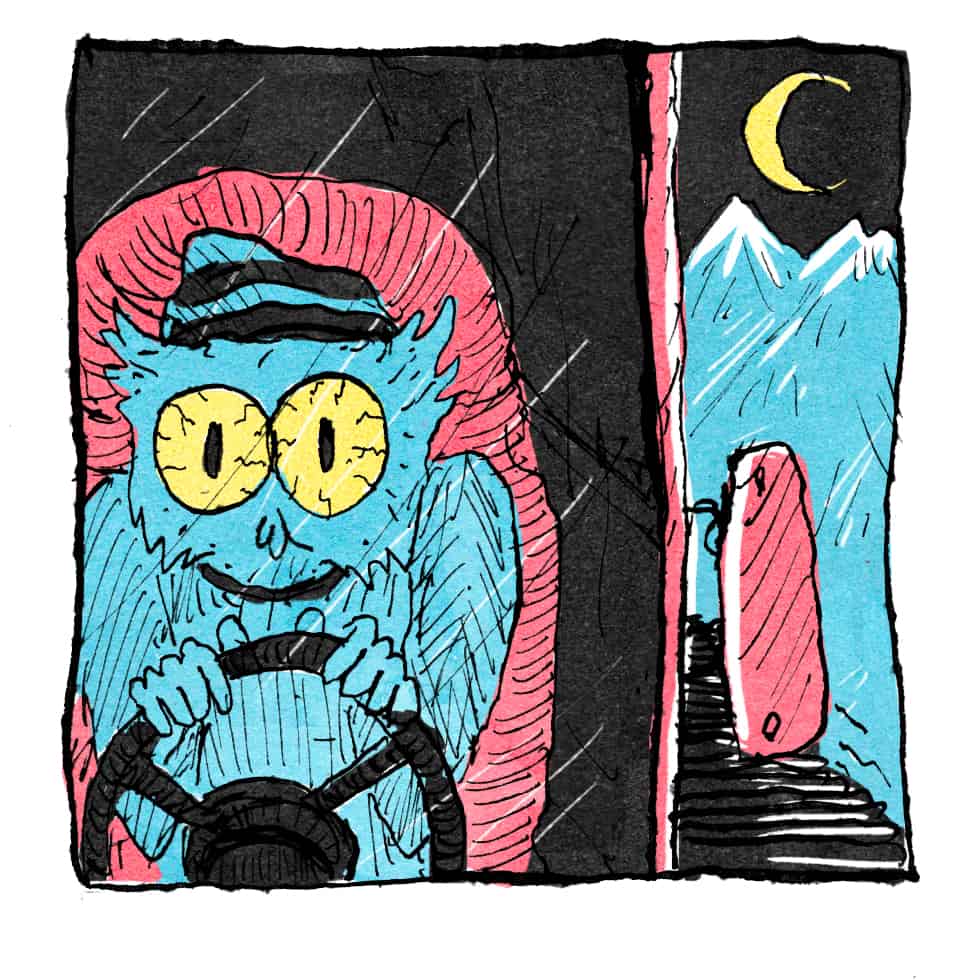 GROOMER/SNOW MAKER
The night owl. The dark lord of the mountain. Out all day skiing, or what you'd rather call "testing the product", before a night crafting the snow for a better tomorrow. People ask, "When do you sleep?" "Summer."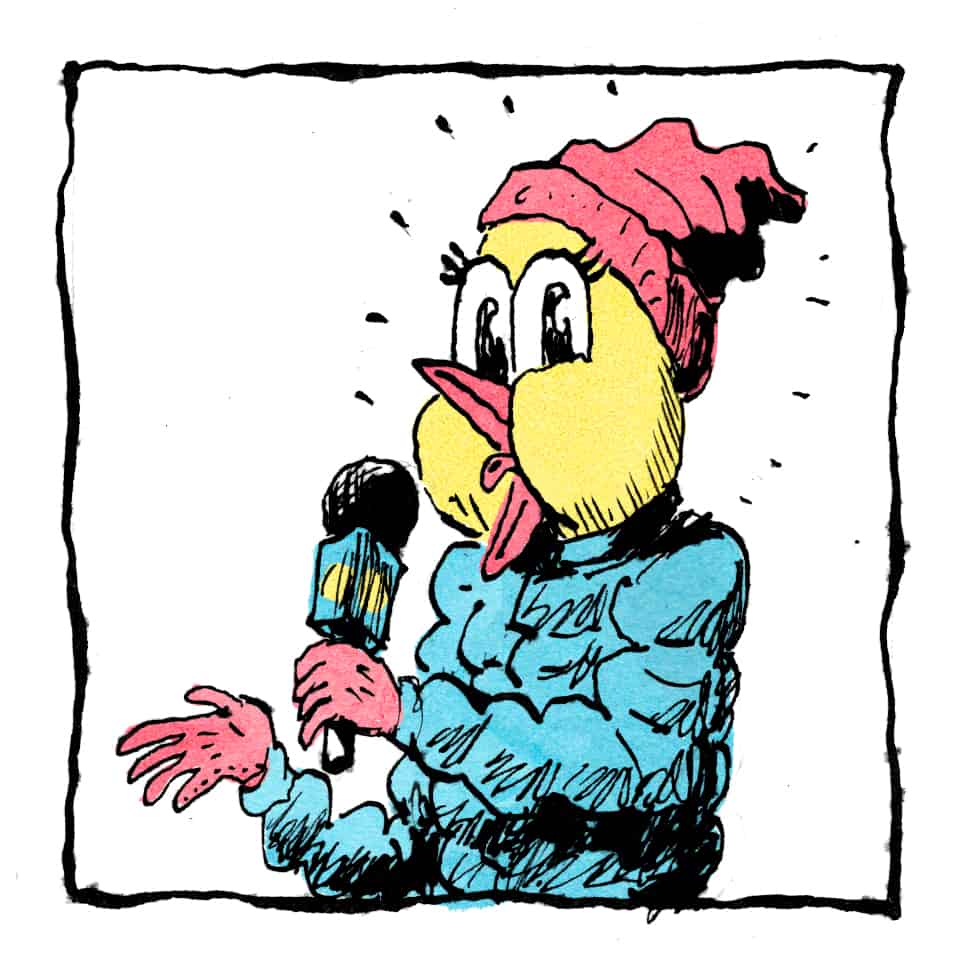 RESORT MEDIA/ COMMUNICATIONS OFFICER (Snow Reporter)
Studying PR, you've always loved the idea of getting into television. Now's your chance, a season of this is the perfect stepping-stone on your way to network tele. Now all you have to do is learn as many euphemisms as you can for rain, ice and wind. Waterproof mascara also helps.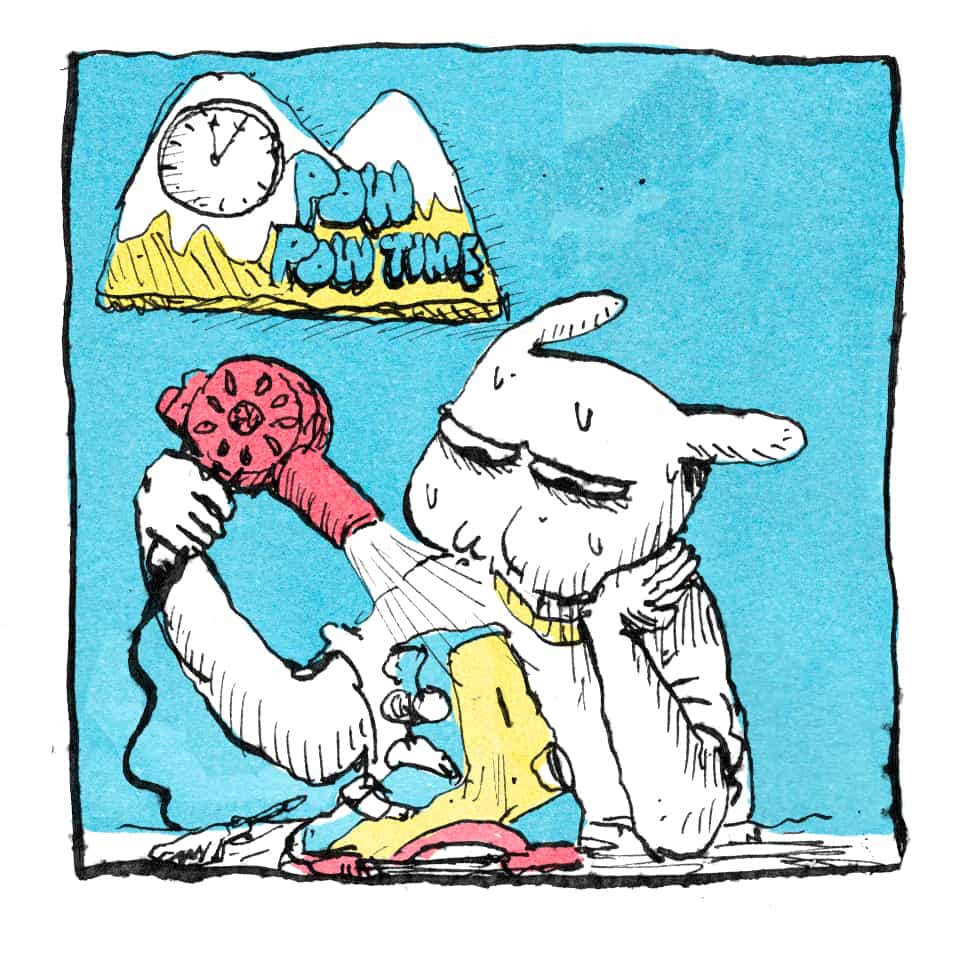 BOOT FITTER
It's midnight, the shop closed hours ago, and you're still out the back trying to blow out the shell for that intermediate mum with the annoying, know-it-all "we ski in Japan" husband. Just in case he goes ahead and also buys her the 145cm Rossi Sapphires.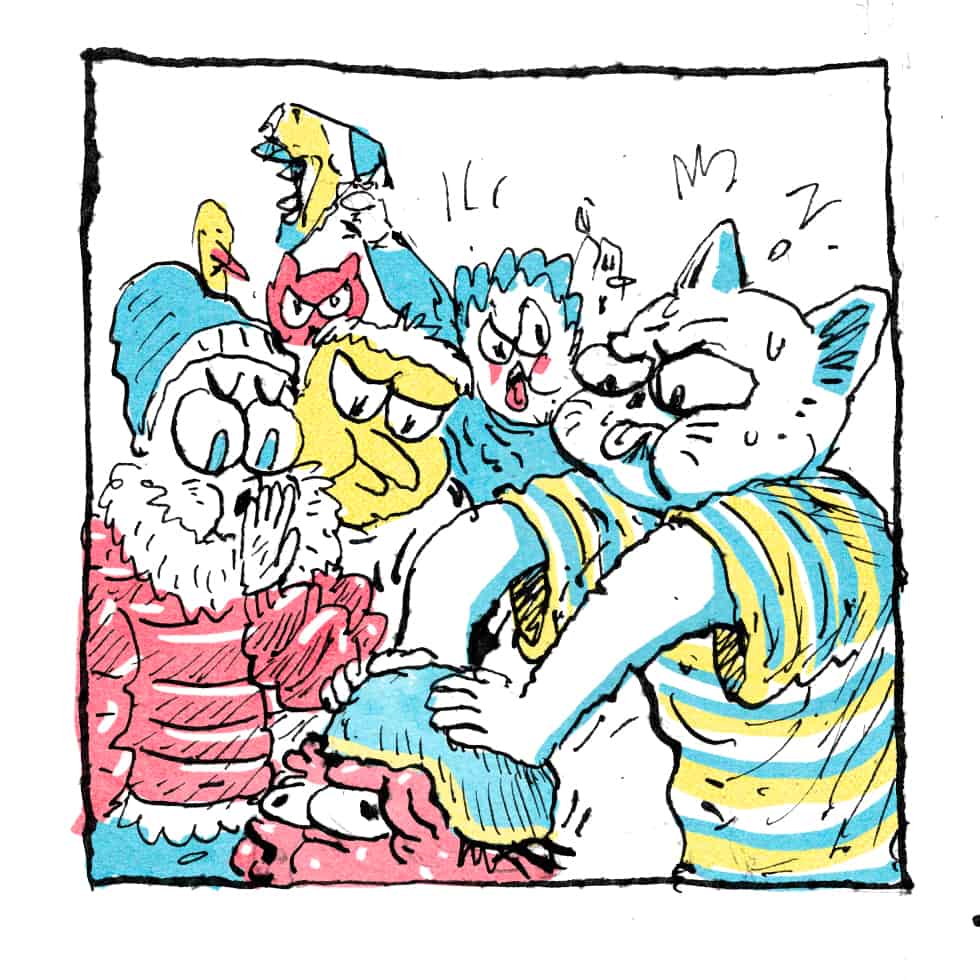 SKI RENTALS
You're from Brisbane and until this winter you've never actually been to the snow. Now you are fitting boots, skis, snowboards and helmets for the masses. Weight: 80kg. Level of skier: intermediate. Din setting on four? Yeah, that will do.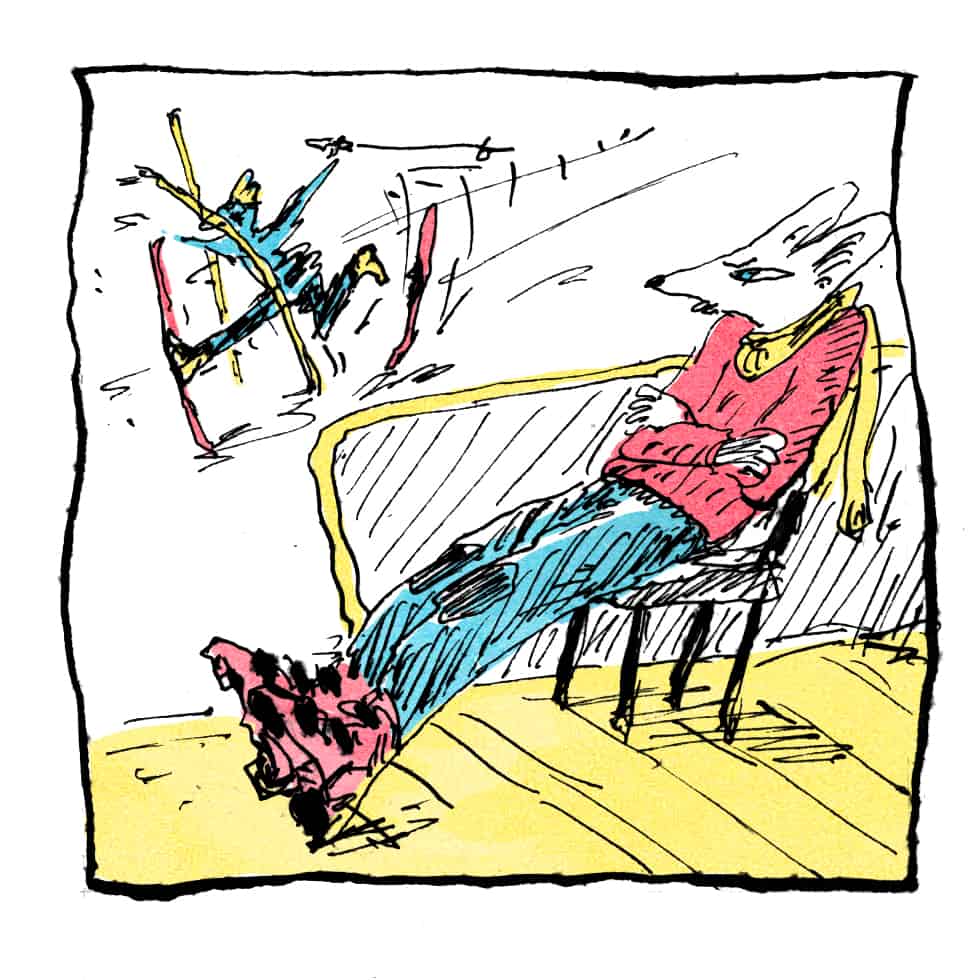 RACE COACH
No glamour here. It's a powder day and the 8-10 year olds in Race Club only have slalom skis that were freshly tuned and waxed last night. There's no way they're taking those off piste! Besides the parents are paying $5000 a season for their kids to train gates, not have fun in powder. Do what you're told.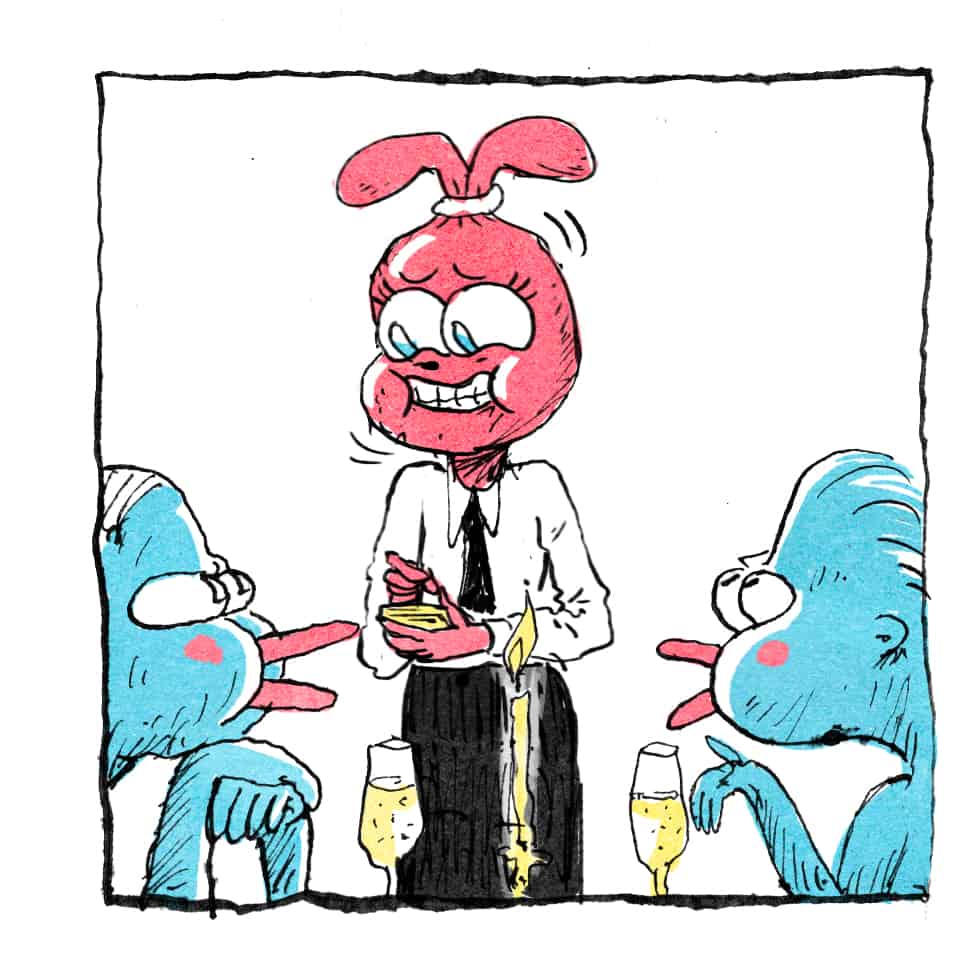 WAIT STAFF
Working the floor in the best restaurant, listening to inane stories from a Sydney/Melbourne doctor/stockbroker/lawyer about how good the untracked snow was in the trees over on Wombat, or how Gemima "podiumed" three times in the Sydney East division of the Interschools, all in the hope of making more than your weekly wages in tips.
This story first appeared in Chillfactor mag, Australia's number one ski magazine. Illustrations by Nanda Ormond and you can check out more of Nanda's work at www.famousandcool.com