Weater Update – New Zealand's Perfect Storm
September 24th, 2010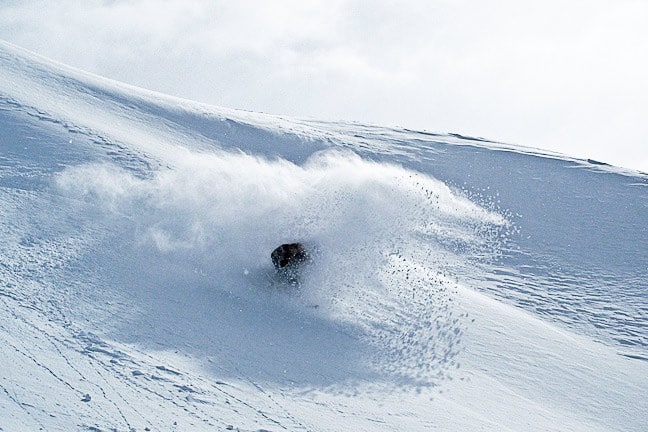 Fresh pow at SnowPark. Image:: Pablo Azocar
New Zeleand Storm | Matt White – Snow Reporter
Usually at this time of the season the resorts and the people are winding down from winter, enjoying the extended sun, spring slush and light crowds.
This season has been much different! Usually you can expect a spring dump here and there however the past 12 days have seen a lot of winter-like snowfall, almost every night a new front comes through and blasts the Southern Lakes region with snow and combined with the negative temperatures every day has seen from between 10 to 40cm of fresh light fluffy powder, the kind of stuff you would usually only see in the likes of Colorado. Some resorts have accumulated 80+ cms of new snow in the last week! With just under two weeks remaining in the season and spring nowhere in sight you can be assured to have fresh tracks all day pretty much everyday at the moment, it's as if this is one last blast for the locals care of Mother Nature! It's the one we've all been waiting for, you could say the perfect storm is hovering over New Zealand!
Snow Park forecasts,
snow reports and
live snow cams.
Cardrona forecasts,
snow reports and
live snow cams.