Grasshopper's Weekly Japanese Forecast, February 6 – Another Mostly Cold, Snowy Week Ahead
February 6th, 2020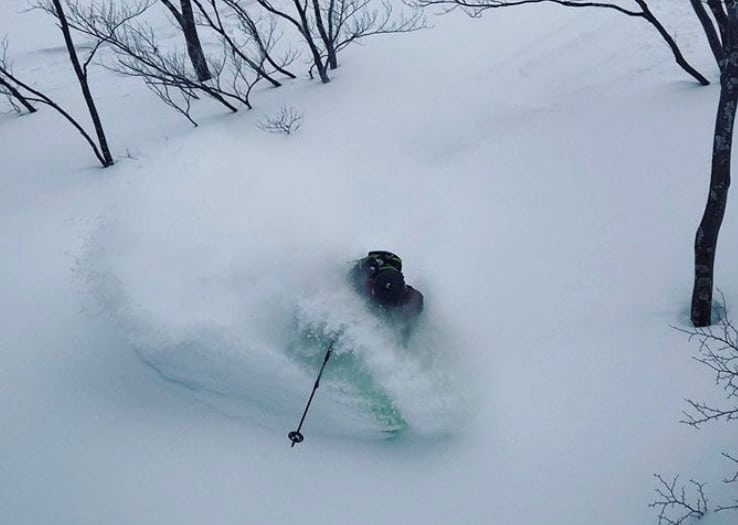 Mountainwatch | The Grasshopper
Valid Thursday 6thFebruary to Thursday 13thFebruary
Japan's winter revival will continue today through into Tuesday, with snow and sunshine expected on alternating days while temps remain nice and cold.
Central Honshu will take the cake with 40-60cm of powder, and northern Honshu should receive 25-40cm too. Lighter falls on Hokkaido will see only 10-20cm there, but it will be of the highest quality.
Next Thursday doesn't look good. Need I say more? It's still a long way off and the forecast could change, but it'll be the equivalent to your mum making you eat blanched spinach.
Thursday – Friday
After nice dump of powder last night, snow will continue to fall over Central Honshu today, before clearing tonight and leaving perfect conditions for a mostly sunny Friday.
Northern Honshu and Hokkaido will mostly see light snowfalls today and tomorrow.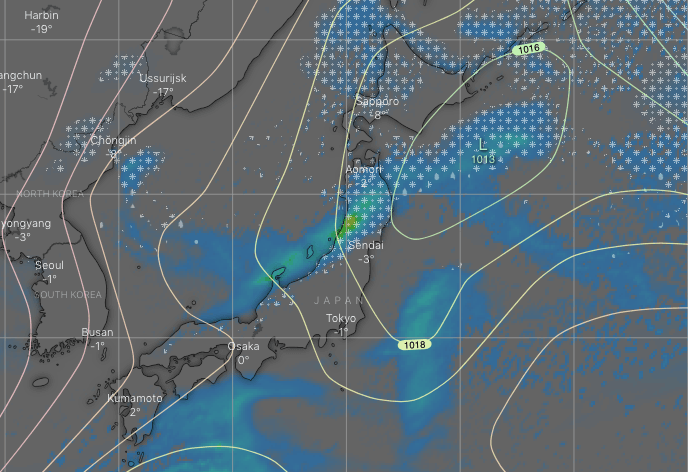 Saturday – Sunday
Another push of cold air from the north will bring more powder this weekend, starting with a burst of heavy falls over northern Honshu before dawn on Saturday. Mostly light snowfalls will ensue, but there'll be some moderate falls over Central Honshu at times, then it'll all peter out during the latter half of Sunday.
Monday – Tuesday
A low will come flying in from the west during Monday, with heavy snowfalls kicking off over Honshu around midday, eventually clearing early Tuesday as high pressure builds and the sun rears its head.
Hokkaido, meanwhile, will just see light flurries in areas exposed to the north, while central and southern parts will be clear.
Wednesday – next Thursday
After a settled and mostly sunny Wednesday, rain looks to be on the menu across the entire archipelago next Thursday. It's not what we ordered, but we'll have to stomach piping-hot southerlies with snow levels above mountain tops. It's enough to make you queasy.
Have a great week, see you next Thursday!