We're Trading You Faction Ski's For Your Photos – Your Chance To Win
June 29th, 2017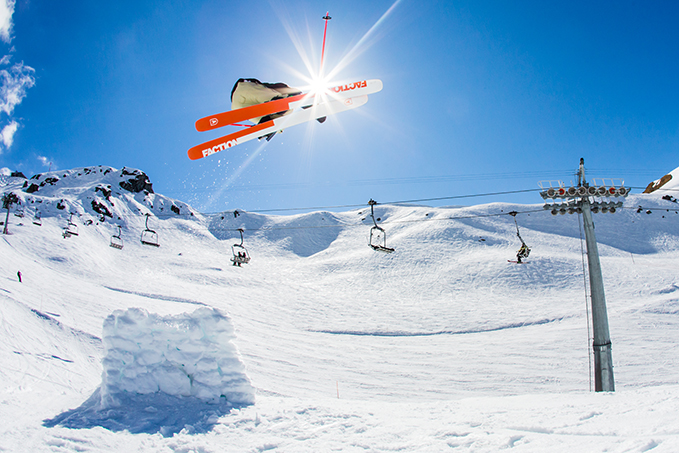 A picture might be worth a thousand words but these Factions will make you ski better. Source:: Proivded
Mountainwatch | Lulu Wilkinson
Your pic for a pair of Faction skis – how's that for a trade?
Thanks to our pals at Faction Skis , we have a fresh pair of skis up for grabs. They're worth a few shillings but most importantly they actually ski insane.
Faction kicked off as a bunch of rag-tag outcasts, fuelled by the motivation to make a product they wanted. The definition of the brand name alone sets the tone: "Faction" – a minority group working within, and in opposition to, a majority group. Headed up by skiiers who simply love what they do and the community they are a part of, Faction skis embrace innovative design while focusing on sustainable manufacturing. They say it best: "…something different. Something unique. Something better."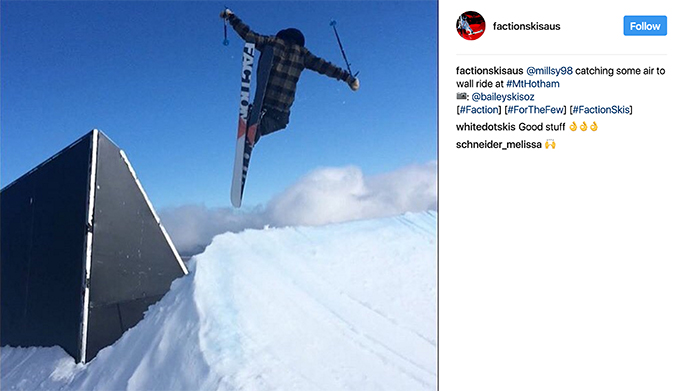 Tag @mountainwatch and #mountainwatch in your next image and you could win a brand new set of ski's. Too Easy mate. Source:: Instagram
Fancy a pair in your life? It's super easy to enter the comp. Just share a picture of yourself in the snow world doing something that fits the brand's vibe: Either something different. Something unique. Or, something better.
Upload it on Instagram, tagging @mountainwatch and #mountainwatch.
We'll choose the most inspiring image to win and announce the winner on our social channels.
Competition closes July 31st 2017. Ka-peesh.