World's Best Snowboarders Descend On Thredbo For 2023 Bush Doof Hosted By Tess Coady
September 4th, 2023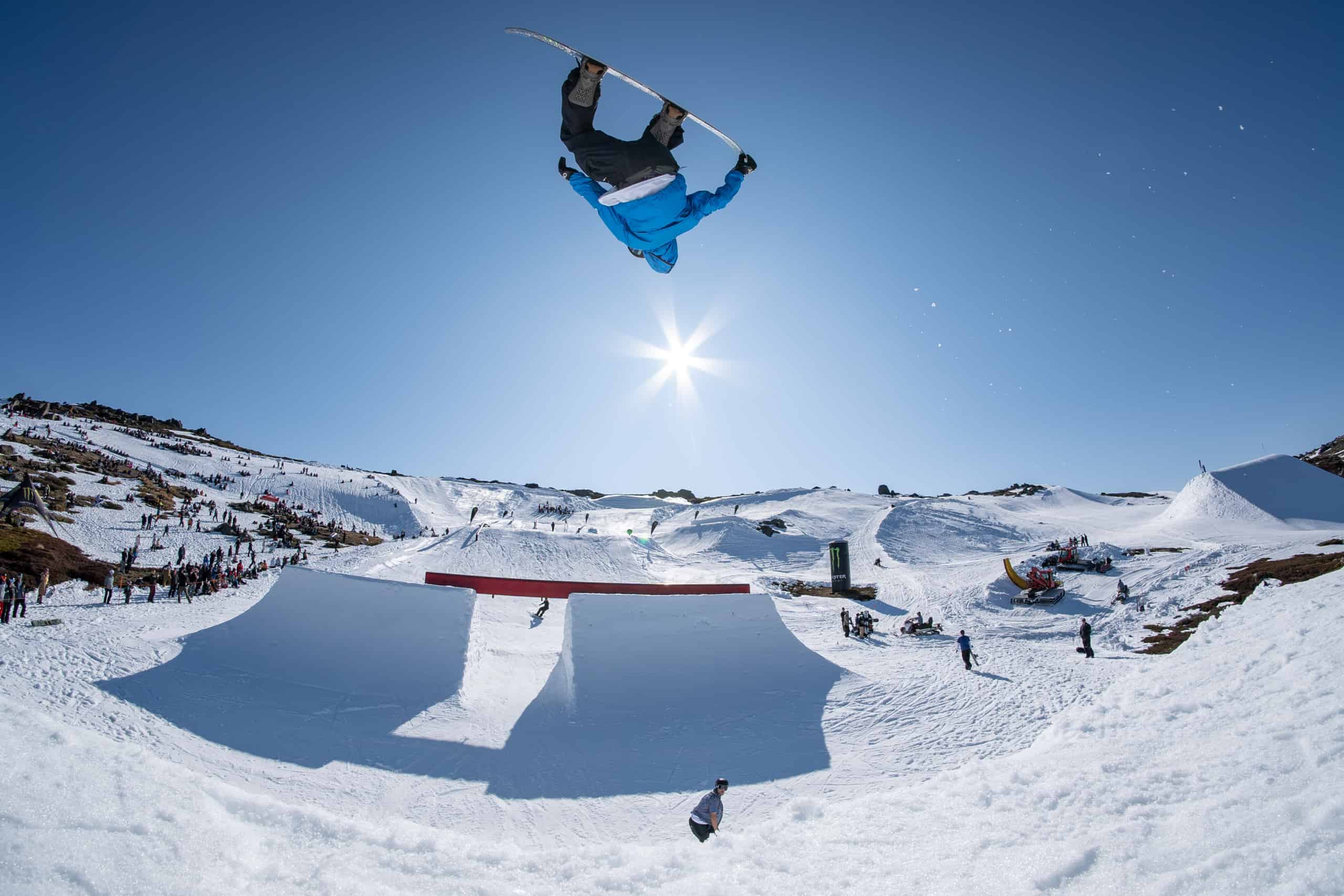 Mountainwatch | Press Release
Thredbo, Monday September 4th, 2023: The 2nd Annual Monster Energy Bush Doof hosted by Tess Coady took over Thredbo on the weekend with two huge days of snowboarding and parties.
Over 50 of the world's best snowboarders came down under from across the globe to compete in the event. Some big names included Tess Coady, Zoi Synnott, Mia Brooks, Annika Moran, Kokomo Murase, Anna Gasser, Lolo Dermino, Juliette Pelechet, Livia Tanno, Judd Henkes, Sven Thorgren, Rene Rinnekangas, Truth Smith, Darcy Sharpe, Finn Finestone, Tiarn Collins, Freddie Perry and Torgier Bergem.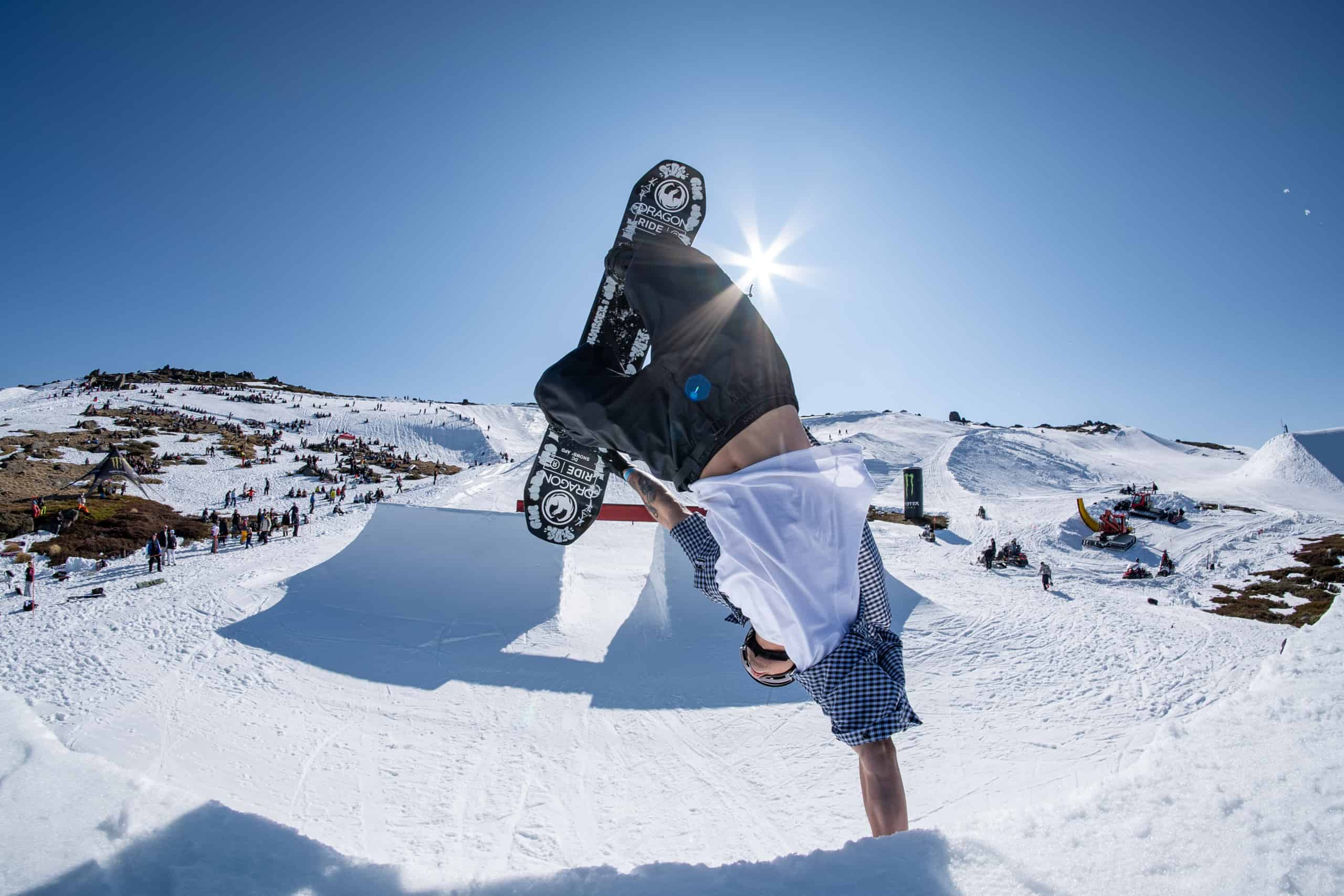 On Friday, there was a Shred Session and a Challenger Jam which saw guests turn out to the Monster Energy Terrain Park to ride with the pros and even win themselves a spot in Saturday's Pro Rail Jam.
Saturday's Pro Rail Jam was the one to watch with a huge number of spectators coming out to watch the action. Charles Beckinsale and the Thredbo Parks team had completely transformed the area above the Cruiser Chairlift with an incredible course that impressed the highest level of riders. With light winds and the sun shining, the atmosphere couldn't have been better with many describing it as the best day of the season.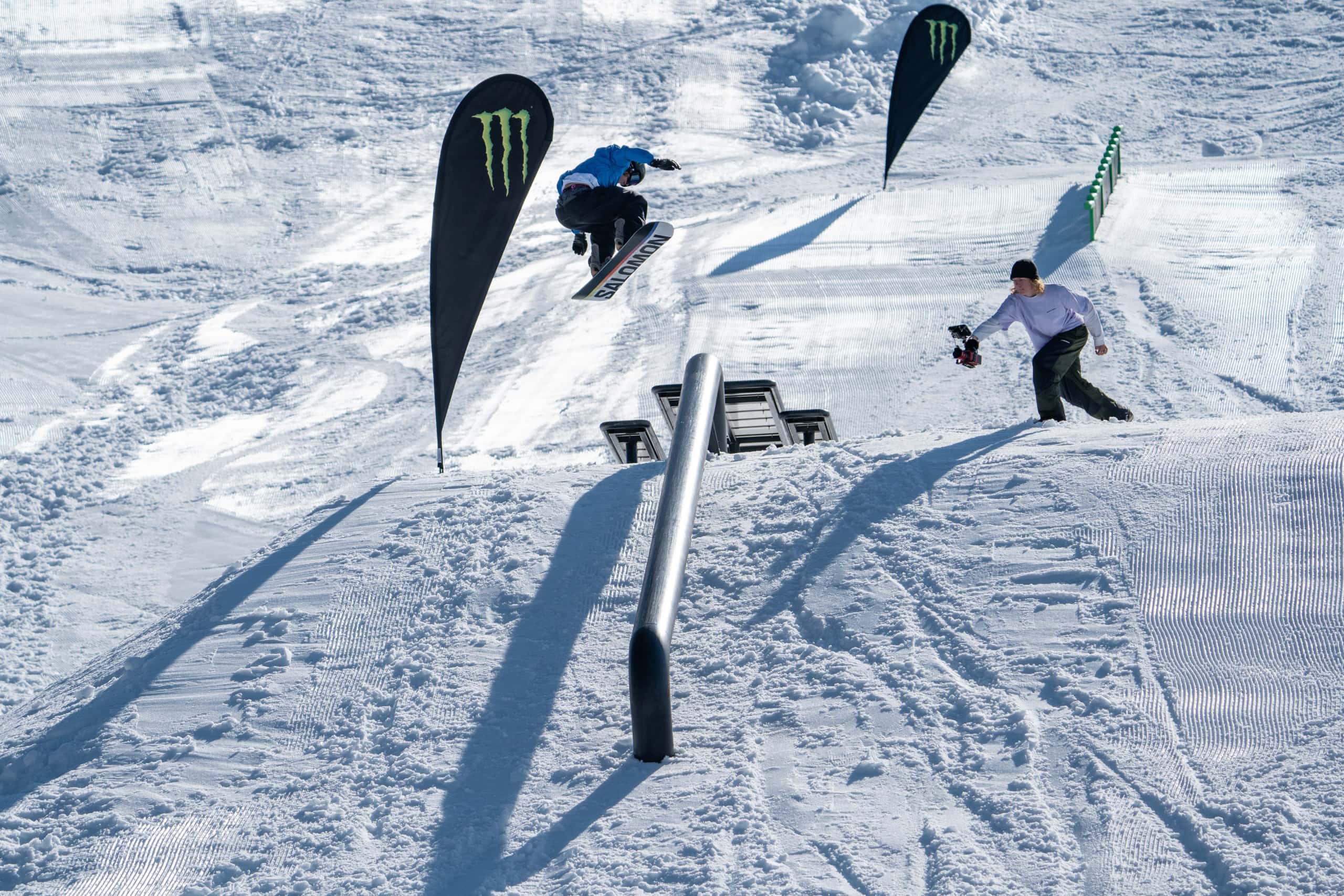 Saturday's level of snowboarding was world-class with riders putting on a show of spins, flips, grabs and corks as they hit the rails, jumps and features. Ultimately, it was Mia Brookes and Patrick Hoffman who took out the awards for Best Trick, and Livia Tanno and Liam Brealey who impressed the judges to take out the Best Overall awards.
This year's event was a huge step up from the first Bush Doof event last year with a much bigger list of pro riders, lots more spectators, a double-sized course and X-Games level rail features.
Following all of the on-snow action, Thredbo threw a massive aprés event at Alpine Bar with huge numbers turning out to dance under the fireworks at Bush Doof Party featuring Australian music act LDRU.
Thredbo has become the winter action sports hub of the Southern Hemisphere this winter. In addition to the Bush Doof event, Thredbo and world-renowned terrain park builder Charles Beckinsale teamed up to bring Charles' Stomping Grounds Project to Australia for the first time. For four weeks throughout August and September, national teams from the United States, Canada, Austria, Japan, China and Australia came out to join The Stomping Ground's high-performance camps and train on Thredbo's 65-foot jump ahead of the 23/24 Northern Hemisphere winter season.
Renowned as one of the greatest snowboarders of all time, Thredbo's impressive park set-up this winter even scored the resort a visit from Mark McMorris. Thredbo is honoured that Mark chose to come here for his first day back on the snow after breaking his fibula six months ago.