X Games Wrap Up in Aspen – Scotty James Takes Silver in Men's Superpipe.
February 1st, 2021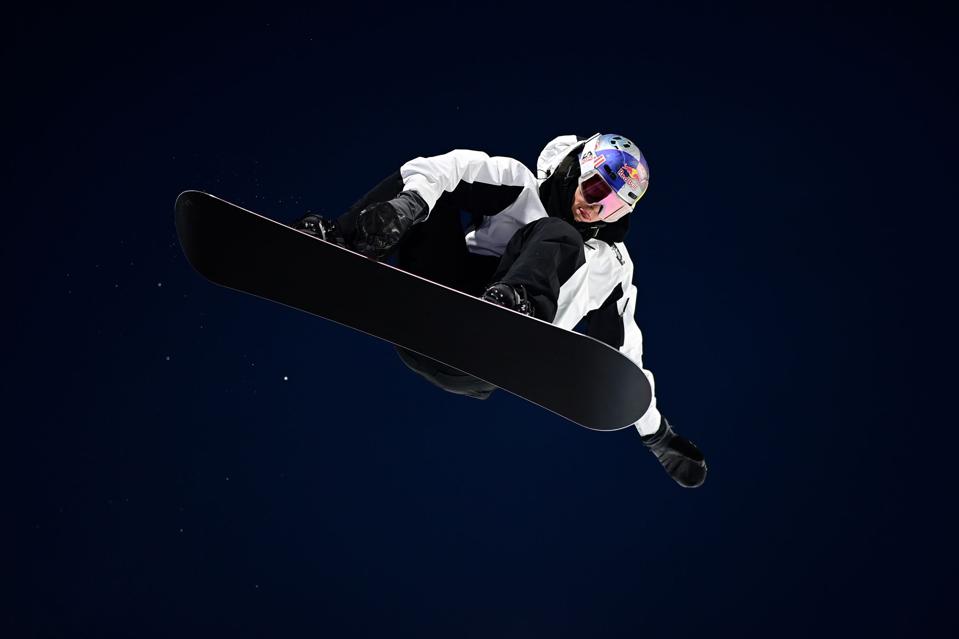 Mountainwatch | Reggae Elliss
Scotty James just missed out on winning his third consecutive X Games Superpipe when he was narrowly beaten by Japan's Yuto Totsuka in a spectacular final in Aspen today.
It was the second week in a row Totsuka has placed ahead of James, the Japanese rider winning the World Cup in Laax, Switzerland last week. Today's silver is James' sixth X Games medal with three golds (2017, 2019, 2020), two silvers (2018 and 2021) and one bronze (2016). Another young Japanese rider, 18-year-old Ruka Hirano finished third.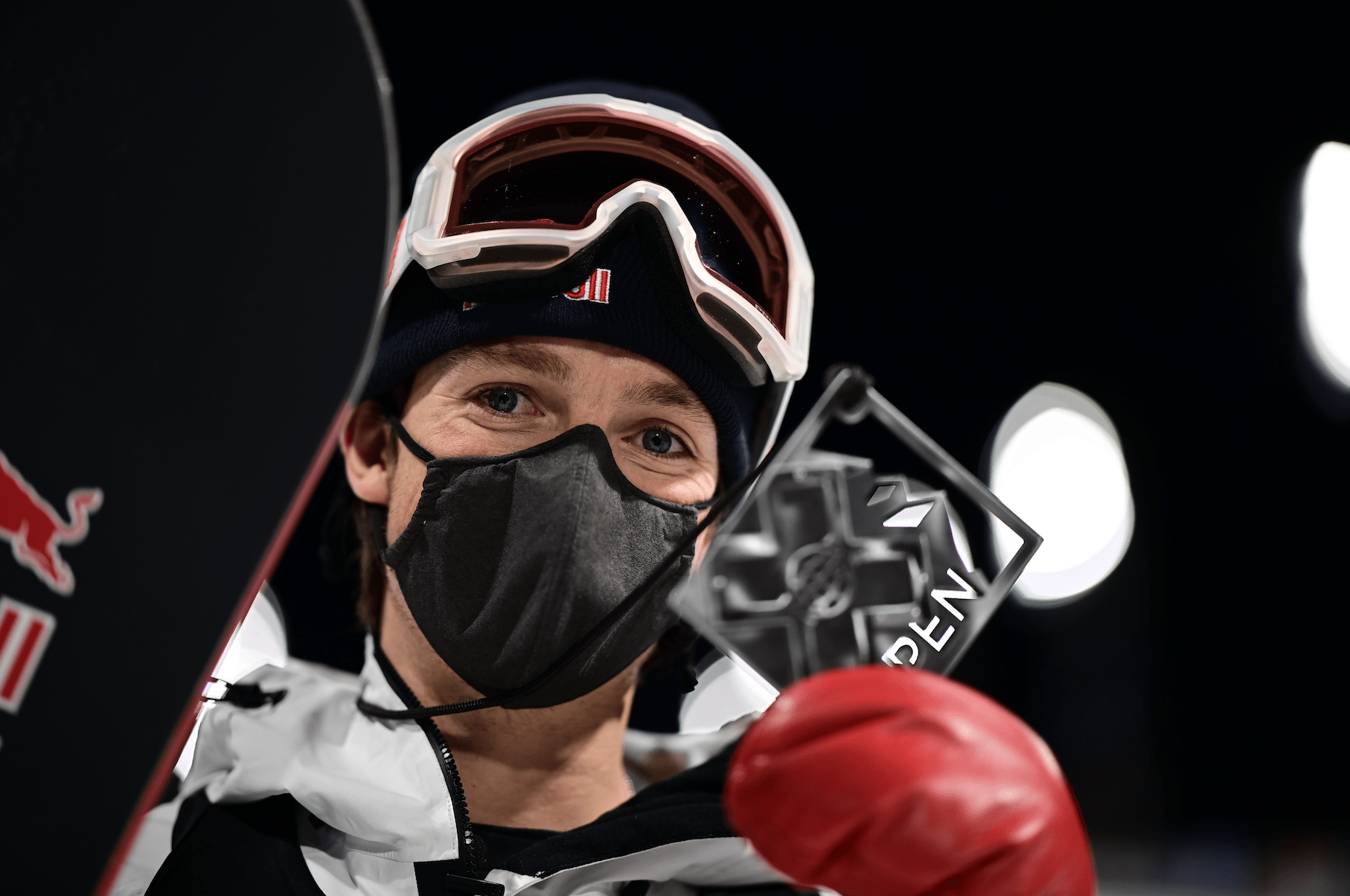 For Yuto Totsuka it was a sweet victory after he finished second to James's in last year's X Games and it looks like the two snowboarders have developed an interesting rivalry leading in the 2022 Winter Olympics in Beijing.
Speaking of rivals, there was a lot of hype in the lead up to today's competition with Shaun White set to compete for the first time since he won the PyeongChang Winter Olympics in February 2018. White's return was billed as a big comeback and many fans were looking forward to him having a close battle with James who won silver in PyeongChang. Unfortunately, White withdrew from today's competition, citing a "tweaked" knee injury which he did not want to aggravate.
Regarded as the biggest event on snow, the Aspen Winter X Games always attract a big and boisterous crowd, but the Covid pandemic meant this year's four-day event was crowd-free. While that may have created a different vibe in Aspen this week, the performances on snow were electric with some outstanding action from the world's best skiers and snowboarders over the past few days.
There were some standout individual performances, particularly in the women's with Jamie Anderson winning both the snowboard Big Air and Slopestyle, while Chinese skier Eileen Gu also claimed two golds with wins in the Superpipe and Slopestyle. Anderson has now won 16 X-games medals over her 15-year career and the two-time Olympic champ is without doubt one of greatest ever.
The 2021 Games were the first for Eileen Gu and she backed up her two gold medals with a bronze in the Big Air, a dominating performance in her rookie year. Gu grew up in San Francisco, training in Tahoe at Northstar and Squaw Valley, and has been a member of the US team. However, her mother is Chinese and Gu now competes for China and will be representing the host nation at the 2022 Beijing Winter Olympics where she will be one of the medal favourites.
New Zealand snowboarder Zoi Sadowski-Synott also had a good week in Aspen with silver in the women's slopestyle and bronze in the Big Air.
In the women's Superpipe, Cloe Kim Olympic champion and multiple X games champ returned to the Pipe after a long break to focus on her studies and dominated the pipe to win her sixth Games gold. Considering Kim is only 20 years old, you have to wonder what her medal tally will be if she competes for another 10 years.
In the men's snowboard slopestyle and big air events there were some massively progressive moves on show with 17-year old American Dusty Henricksen winning the slopestyle ahead of Norway's Mons Roisland and Renne Rinnekangas, Finland, in third.
The men's snowboard big air was another "must watch" event on the final day of the X Games with Norway's Marcus Kleveland throwing two super smooth quad 1800s for an impressive score of 48 which gave him the win. It was Kleveland's third X Games gold medal after winning the slopestyle in Aspen in 2017 and 2018. Swedish rider Sven Thorgen took the silver medal with Mons Roisland finishing in third and bagging his second medal for the week.
The men's skiing events get more impressive year and the superpipe was no exception, 19-year-old New Zealander Nico Porteous winning with a killer run where he through back to back 1620s to finish ahead of Americans Aaron Blunck, silver, and Birk Irving (bronze).
In the men's ski big air, the finalists all had a number of progressive airs with multiple grabs with Switzerland's Andri Rigettli winning the gold medal with a triple corked 1800 and a total of 94 for his best airs. Antoine Adelisse (France) was four points behind in second and Alex Hall (US) finished in third place.
The men's ski slopestyle was Nick Goepper put down an awesome first run and he held the lead throughout the rest of the final to win his fourth X Games Gold medal. Goepper won the X Games slopestyle in 2013, 2014 and 2015 and today was his first time back on the podium that 2015 win and marks a big return to top form. Norway's Ferninand Dahl finished second and Evan McEachran from Canada was third.
The next Winter Olympic Games are only 12 months away and the results from this week's action in Aspen are a good indication of who the medalists may be in Beijing.
Check out the full results and more videos of the winning athletes at the X Games site