PHOTOS – Shredding Sidecountry in Alta
March 7th, 2013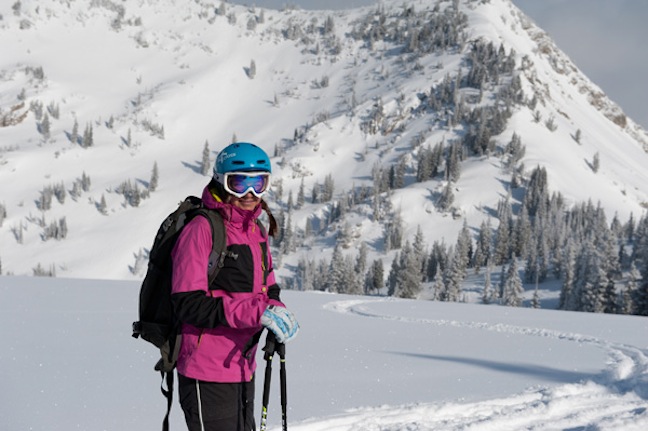 Local telemark skier Kate Hourihan, also my guide for the day Image:: Mandy Lamont
Mountainwatch | Mandy Lamont
Inspired by the previous nights showing of the Banff Mountain Film Festival and 7 inches of fresh pow overnight, I met up with Kate Hourihan at Little Cottonwood Canyon Park and Ride. The plan was simple, to go back country, however as we reached the carpark I quickly realised I couldn't find my skins; after a quick strategy meeting we ended up buying a pass to the resort.
Kate is a skier for Telemark Skier Magazine and is based in Salt Lake City, Utah; she was more than happy to come out for a ski with me, especially after the storm rolled through!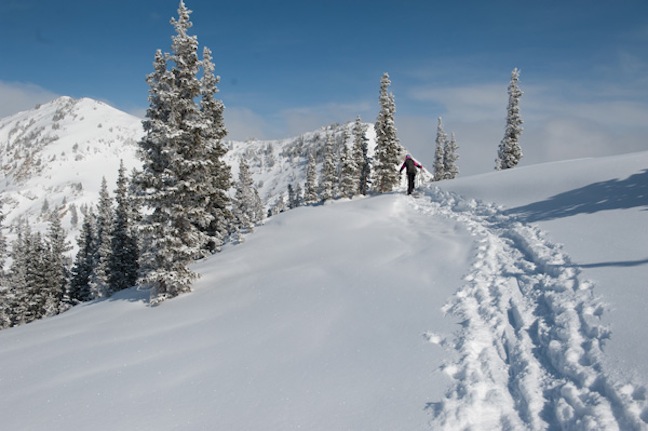 Traversing out toward the boot pack, visible on the ridge in the background of this shot Image:: Mandy Lamont
Alta is located at the top of Little Cottonwood Canyon, with a huge amount of easily accessible side country terrain, Kate thought it best that we get out of the resort boundary to attempt to avoid the President's week crowds.
Ready to rock and roll at first lifts we caught a few chairs to the highest part of the resort, a quick traverse and a short run came before the 45 minute boot pack up to the infamous Catherine's Area (supposedly named after a local prostitute).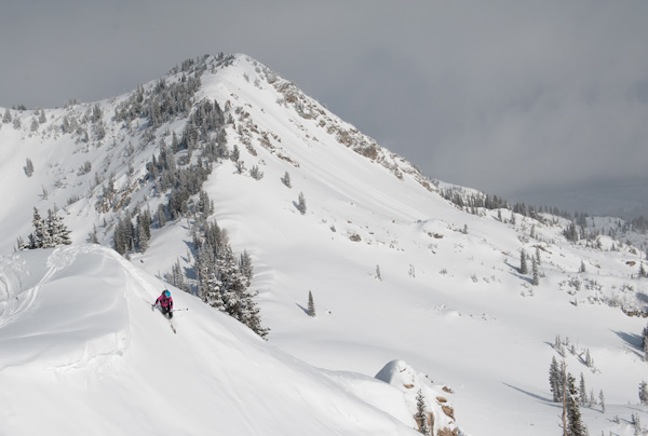 Kate finds some pow before we have even made it to the spot! Image:: Mandy Lamont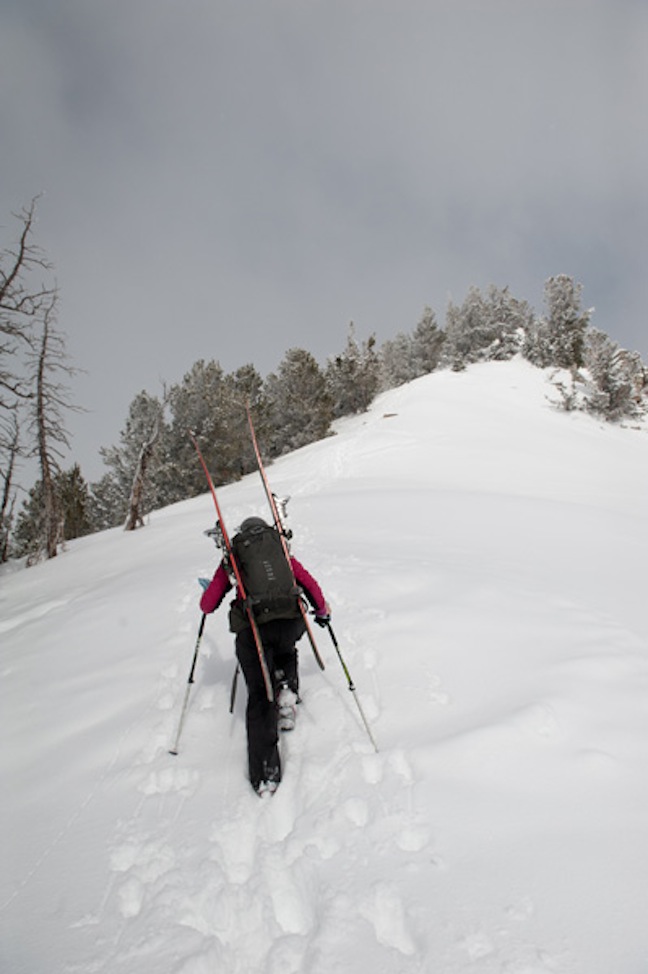 Right about now was when I was wishing I hadn't forgotten my skins Image:: Mandy Lamont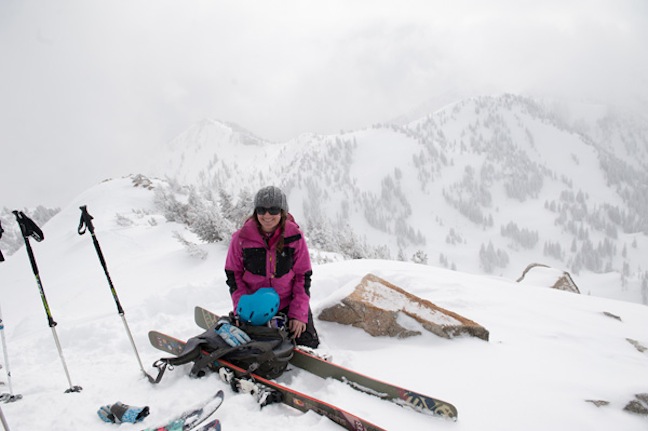 Made it to the top, topping out is the best part of any mission Image:: Mandy Lamont
The decent hike at altitude and long approach was so worth it. It was a relatively clear morning, but the clouds had started to come in as we were hiking. When we got to the top of Catherine's Area, small sections of the mountain were visible in what Kate called 'a god moment'. We spent a minute or so getting our skis back on and we were all set for a great long run back down to the resort with fresh tracks the whole way; fresh Utah pow and no crowds, it doesn't get any better.

The god moment Kate was referring to Image:: Mandy Lamont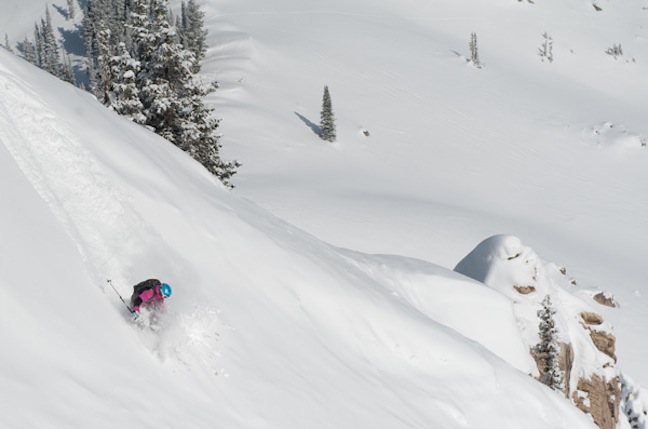 Finding what we came for, FRESH Image:: Mandy Lamont

Only a short hike from the resort and we managed to find a face with no lines on it Image:: Mandy Lamont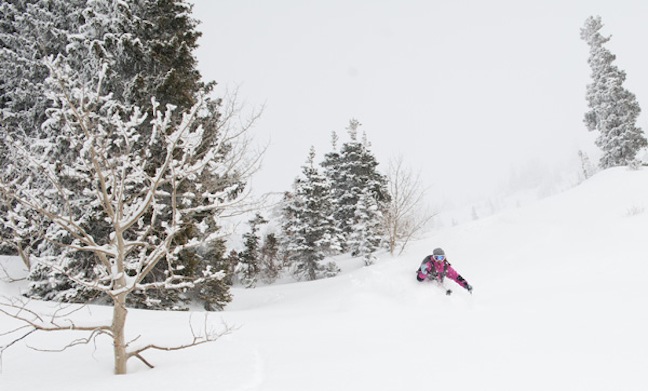 Earning your turns makes the descent all that much sweeter Image:: Mandy Lamont