Rip Curl Gromsearch Unearths Australia's Best Junior Talent – Recap
July 21st, 2016
Mountainwatch | Reggae Elliss
Rip Curl ran its first on-snow GromSearch event at Perisher last weekend with a clear sunny day and excellent snow conditions. Modeled on Rip Curl's long-running junior surfing event, the snow version of the GromSearch was open to snowboarders and skiers 16 years and under and it attracted over 80 entrants.
The format was a jam session held in Perisher's Leichardt Park over two hours, which was in perfect shape for the event with its usual array of jumps, boxes and rails. Rip Curl team riders Nate Johnstone, Mitch Reeves and Cameron Waddel were the judges with the kids hitting two rail features before riding through the jump line.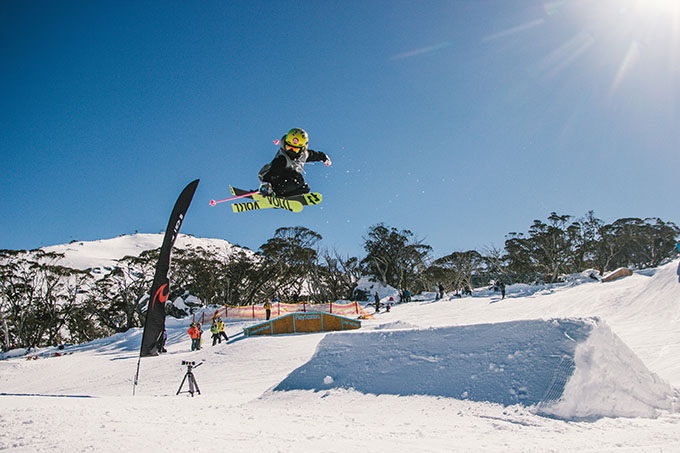 The event was broken into three divisions: 10 years and under, 11 to13-year-old and 14-16 and the standard in all was pretty amazing. The 10 years and under were particularly impressive, some of the micro groms throwing 360s and clean grabs off the jumps.
Nate Johnstone was the brainchild behind the format and was very happy with the success of the event. "It was a great day at Perisher. We wanted to run an event that was fun and relaxed so groms could throw down their best without stressing out. So we ran it in the park as a 'Jam format' and crew could do whatever they wanted over two and half hours. I'm stoked with how it turned out," commented the Australian half-pipe Olympian.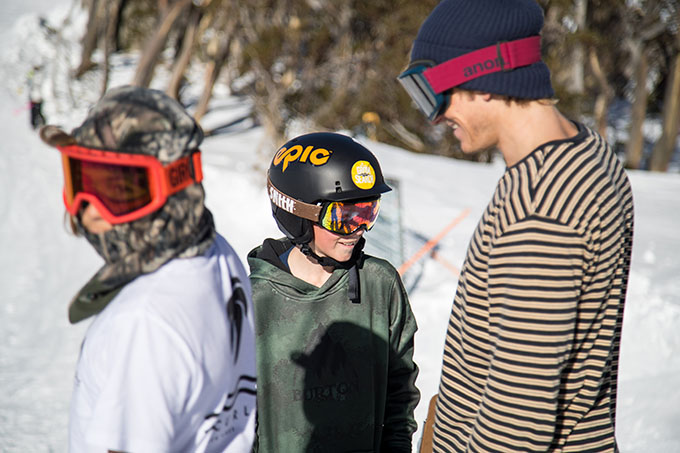 As Nate pointed out, the GromSearch is a fun event and every entrant received a Rip Curl Prize pack and there were prizes for the individual winners of each division. There was also an overall prize of a $2000 voucher from Rip Curl for the kids who best fitted the GromSearch concept, someone unknown who excelled and pushed themselves and progressed with each run. In the end the judges decided a couple of 10-year-olds met the criteria, Nate Woods taking the skiing division and Max Chen the snowboard.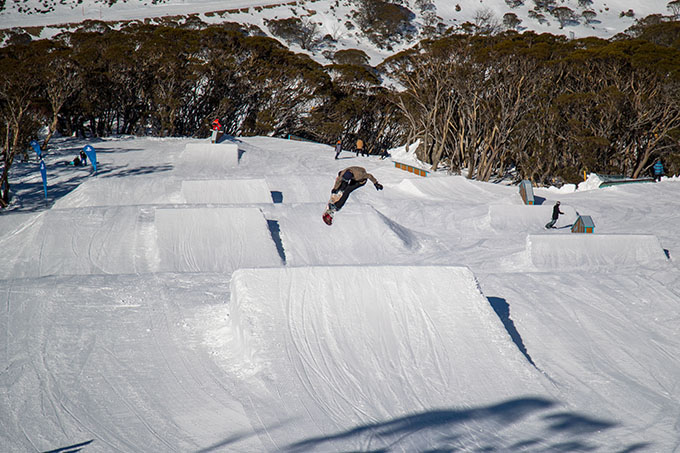 The Perisher GromSearch is the first of three to be held this winter, the next at Buller on August 8 followed by Hotham on August 19-20. For details click here.