Snow Alert NZ – Weekend snow in the South Island?
May 28th, 2015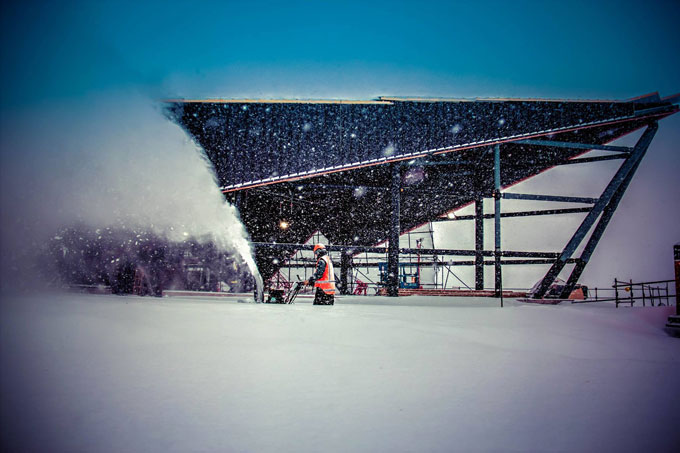 #stormlife up at The Remarks Image:: The Remarkables
SNOW ALERT
 It's a crap shoot. Roll the dice and watch in wonder.
Updated: May 28 2015
The Southern Lakes got hit by a classic southerly snow storm on Sunday/Monday just gone. Some of the snow drifts that collected would have been hard to believe if there wasn't photographic proof, and the area has opened up a big early lead on Canterbury in terms of snow depth. There's still a month until lifts start turning, but you'd be forgiven for getting excited if you've booked for Queenstown during July.
Looking ahead a few days, after a weak front and a little snow on Saturday, another huge low pressure system is set to spin up in the Tasman Sea next week. However, there is a wide range of opinion out there over the exact position of this low, and that's going to be crucial towards determining the quantity and distribution of any snow that results.
A couple of examples of this disagreement. The GFS global model from the U.S. has this low sitting at about 42 south from Monday into Tuesday evening, sucking a snowy southerly up over the Southern Lakes and then Canterbury. Our models are aligning with this view and getting a little bit too excited (in my view) about the snow potential for the Southern Lakes from Monday to Wednesday.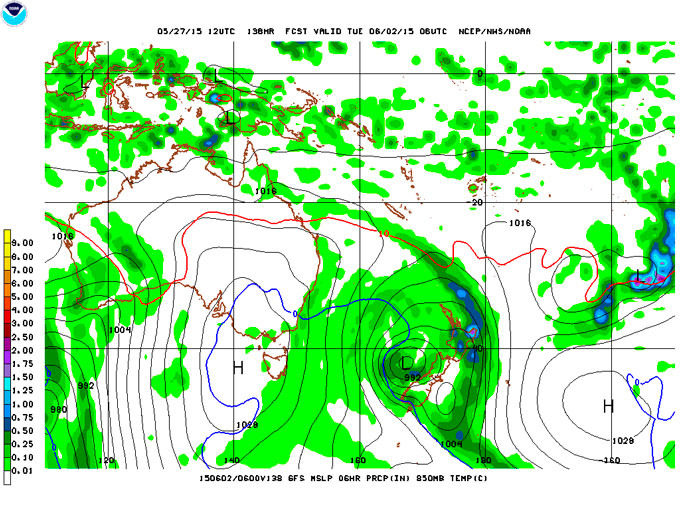 This set-up would see another sustained southerly. Source:: NOAA
On the other hand, the Australian Bureau of Meteorology's model has the lower much further north, so that when it crosses the South Island there's a bit more potential for a southerly into Canterbury, and if the chips fell our way it could get quite exciting.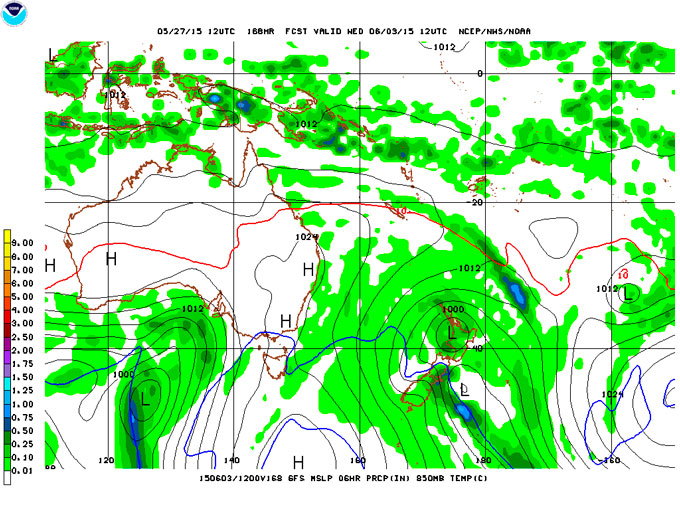 When the lows cross further north the best snow tends to focus into Canterbury. Source:: BOM
I tend to like this second option a little more, so over the next few days I think you'll see snow forecasts for the Southern Lakes next week reduce, while Canterbury forecasts will hold steady, and possibly explode if the gods are feeling generous.
Long story short, watch the position of that low. It's still anyone's ball game.
That's all from the Grasshopper.