What I Learned on a Failed Ski Expedition in Tasmania – Boothy's Blog
September 8th, 2015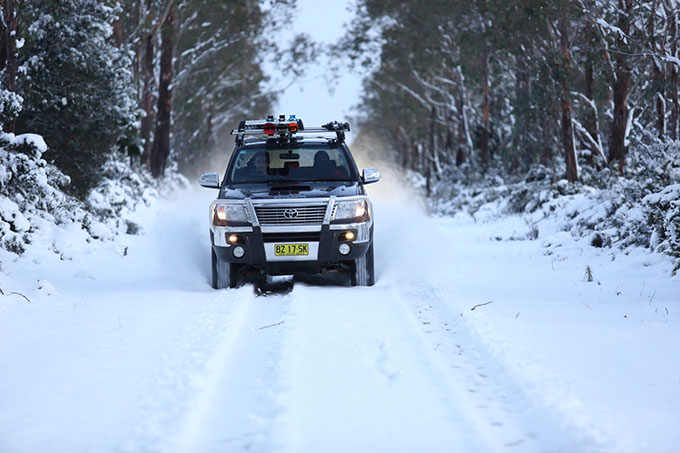 The road less travelled. Image:: Jake McBride
Mountainwatch | Chris Booth
Editor's Note: We haven't heard much from Chris Booth this year – if you missed any of his blogs last year you should start here: Is Skiing Killing Snowboarding?. Reason being, he traded up his Sydney law job for a cushy marketing gig with black crows over in France. Anyway, clearly Boothy must be missing the firm crunch of Aussie snow, as he decided to send us this ode of self-discovery from last year's attempt to climb and ski Tasmania's Mt Ossa. As someone once said, it's not till everything goes wrong that real adventure begins.
In July last winter a group of us set out to climb and ski Mt Ossa, Tasmania's highest, and arguably most skiable mountain. At a mere 1,617 metres, Mt Ossa barely sits above the snow line. To ski it requires an approach from 500m through thick, prehistoric rainforest, a 400m vertical scramble up a watery escarpment, and then an 11km approach to the nearest hut. We failed to ski Mt Ossa, having to turn around three-quarters of the way through our approach to the hut and here's what I learned.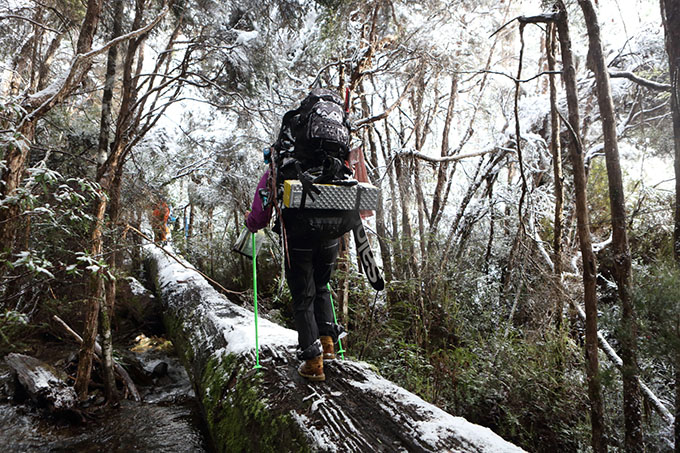 Not most people's idea of adventure. Image:: Jake McBride
One: You can always go another day.
We went in to the trip following a monster low pressure system that caused 11m high seas, flash flooding throughout Tasmania, and downed trees across roads everywhere?—?we had to chop and remove 11 of them before we reached the trailhead.
Whats more, another, equally heavy low pressure system was due to come in behind, leaving a window of only three days. Due to some constraints, we had to shoot for that window. In the end the front deepened and came in early, our window closing in on us during our approach. Game over.
We should have waited, put off whatever it was we said we had to do, and waited for the right moment.

Two: fail early and fail safe.
We left the trail head at 7am, estimating to make the hut by 2:00pm at the latest. By 3pm we had only covered 5km of the 15km approach. We were wet, tired, and morale was low.
The decision to turn around was excruciating. The collective ego coaxed us to go on, saying that it would all work out in the end. Logic and simple math said otherwise. We made the call and turned back. We arrived back out our cars just on dark, and once we stopped, we realised how exhausted and cold we were, and heavy our clothes had become?—?saturated through after a day spent in a soaking rainforest.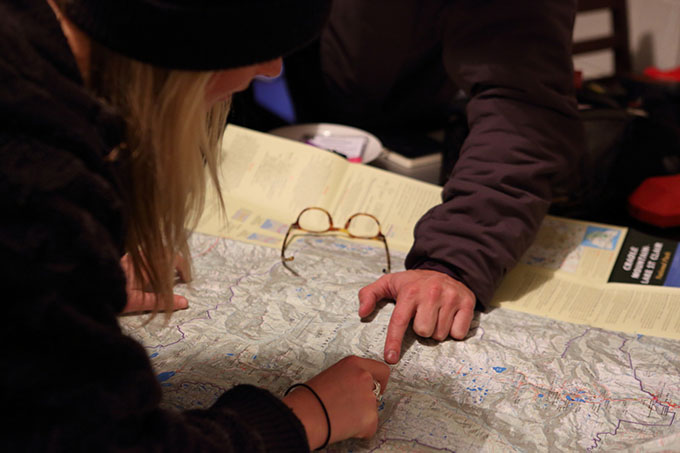 Prior planning prevents piss-poor performance. Image:: Jake McBride
Three: knowledge is everything.
We lost our local guide about 4 days before the trip. We felt well enough prepared to push forward without him, we had done our research and felt it would still work. As a result we learnt things the hard way that could easily have been avoided and saved us time. There is no replacement for local knowlege.
Four: Don't be a hero. Make fact-based decisions.
The night before our approach we weighed up whether to climb and ski Cradle Mountain instead?—?a much shorter approach and more simple objective. Ossa on the other hand was complicated; in full flood, long and less certain. We said no, we had come this far for Ossa so we should go for Ossa. Hubris.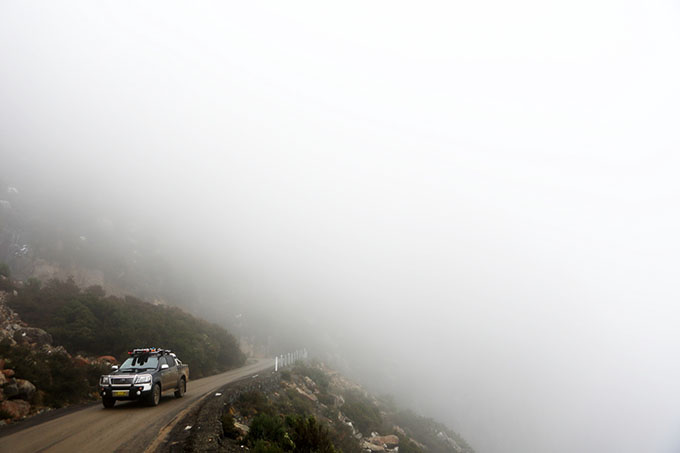 On the way home. Image:: Jake McBride
Five: Your team is as strong is it's weakest member.
Firstly we were all too heavy. I was lightest amongst the team and I was still at around 38kg. Jake and Ross, with camera equipment, tripods, and sliders, were way overweight. This, through no fault of their own, slowed our team down significantly. We should have found a way to minimise what we had, and then apportioned that weight according to speed to make the team move quicker as a unit.
Six: It's still worth it.
I would do it all over again in a heartbeat. Especially with the benefit of this hindsight. Anyone keen?