World Snow Wrap – Europe's Winter Continues Fabulous
February 6th, 2012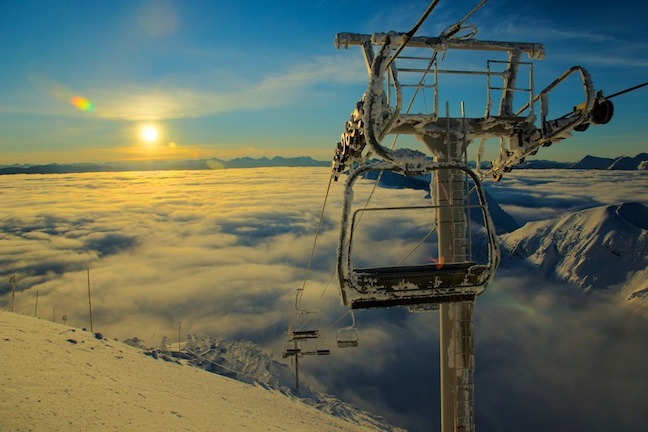 Stunning – Fernie on 3 Feb. Image:: Phil Harrison/Fernie
Weekly Snow Wrap
The news of late has been filled with stories of incredible cold weather in Europe and debilitating snowfalls in Britain and yes, the European resorts have been reaping the benefits.
While the dramatic cold is hitting Eastern Europe hardest and the snowfalls in London mostly past the continent by, there's been plenty of recent snowfall across the Alps.
Top 5 Snowfalls last 7 days: 1. Roccaraso – Rivisondoli, Italy – 220cm, 2. Alyeska, Alaska – 214cm 3. Ovindoli, Italy – 160cm 3. Echo Mountain, USA – 140cm 4. Cerreto Laghi, Italy, Corno alle Scale, Italy and La Mongie – France – 130cm and 5. Cimone, Italy – 120cm
Top 5 forecast snow next 4 days: 1. Mt Washington – Canada 78cm 2. Stevens Pass, USA – 74cm 3. Whistler/Blackcomb, Canada – 66cm 4. Alyeska, USA – 56cm and 5. Mt Baker, USA – 56cm
If we could pick anywhere this week, we'd be:
Italy, the Italian resorts did best by far out of last week's European snowstorms. Days of bottomless powder and lunches of bottomless pasta…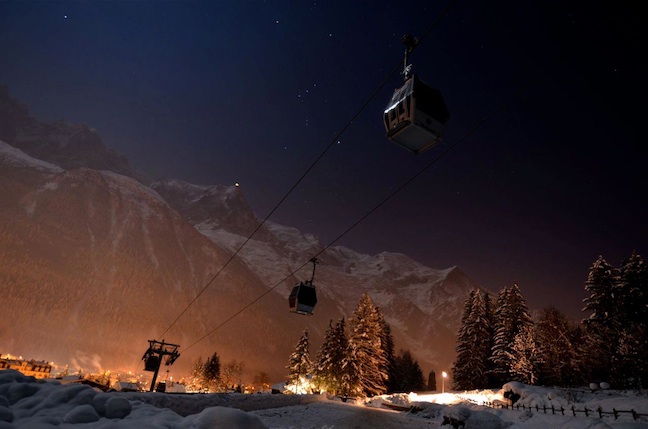 Chamonix by night, amazing. Image:: Chamonix
North America
British Columbia
Status: Open 100% pretty much everywhere
Recent snow: A few days of sunshine following some light snowfalls last week. The area saw between 20cm – at Whistler – and 11cm – at Silver Star – last week, topping up a nicely solid base.
Coming snow: The next storm should hit next weekend, bringing somewhere around 20cm more before next week.
Conditions generally: Oh it's good, it's very, very good. Bases building almost daily, cold temps and fresh snow before anyone as the time to say 'tracked-out.
Alberta
Status: Open 100% pretty much everywhere
Recent snow: A handy 11cm or so at the Alberta resorts in the last seven days, though it has been sunny over the weekend.
Coming snow: A few more sunny days before some super-light snow next weekend, only a few centimetres though.
Conditions generally: Lake Louise is having the best season in 13 years, things are pretty good all round!
California
Status: More trails opening all the time.
Recent snow: In typical California style last week's snowfall was followed up by a week of sunshine across the state.
Coming snow: Slight snow flurries on Tuesday and Wednesday but it's mostly sunny days for the coming week.
Conditions generally: Usually the California sunshine is welcome, but that's when it's already snowed seven or eight metres. Another expended sunny period is not what the resorts need right now, just as the bases were starting to establish themselves.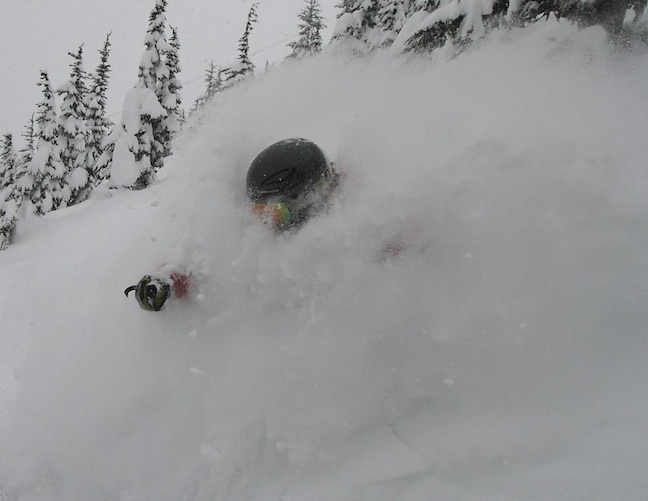 Face shots at Alyeska on 3 Feb. Image:: Simon Evans/Alyeska
Colorado
Status: 100% pretty much all round.
Recent snow: A freak 50cm at Wolf Creek, 40cm at Durango and an impressive 78cm at Echo Mountain over the weekend, but for the other resorts the recent snow has been more like 15cm, if that.
Coming snow: Nothing significant. There will be flurries through the middle of the week and again on Sunday.
Conditions generally: Thanks to the cold weather the cover has stayed good and the bases are developing nicely – at about 1m or just above at Winter Park, around the same at Beaver Creek, a little higher at Vail.
Utah
Status: 100% or near enough.
Recent snow: Not much to report, snow wise, it's been a clear weekend across the state.
Coming snow: A week of intermittent, light snow with perhaps some sunshine on Friday, but nothing spectacular.
Conditions generally: It's stayed cold enough – though it looks like it's going to warm up through this week – and the bases are decent, around 180cm at Alta, about 150cm at Deer Valley – just right for some nice turns.


A Stevens Pass panorama 6 February. Image:: Stevens Pass
North West – Wyoming, Idaho, Montana, Washington, Oregon
Status: Pretty much all open at nearly 100%
Recent snow: No snow in the past couple of days for the USA's snow-mecca.
Coming snow: Mt Barker and Stevens Pass should get about 30cm in the next five days. The same storm will hit Idaho but have slightly less force in Montana and Wyoming.
Conditions generally: If you're in the USA, you want to be somewhere in this region! Bases reaching the multi-metre mark and fresh snow at regular intervals.
Europe
France
Status: Open, open, open!
Recent snow: After some impressive snowfalls at the very beginning of last week – as much as 130cm at La Mongie and around 60cm in most places – the skies cleared up over the French Alps for some weekend sunshine.
Coming snow: The weekend sunshine will continue throughout the week, there may be some intermittent, light snow, but nothing to get excited about.
Conditions generally: Excellent doesn't really begin to describe it. Summit bases around the 4m mark.
Austria
Status: Yep, open.
Recent snow: Widespread snowfall last Thursday brought even more coverage to the already snow-blessed Austrian resorts but it was all blue skies over the weekend.
Coming snow: A few centimetres is expected later in the week – around 6cm for Hintertux for instance – but nothing phenomenal.
Conditions generally: The sunshine warmed the cover a little but with bases well over 3m in most resorts it hasn't done much damage.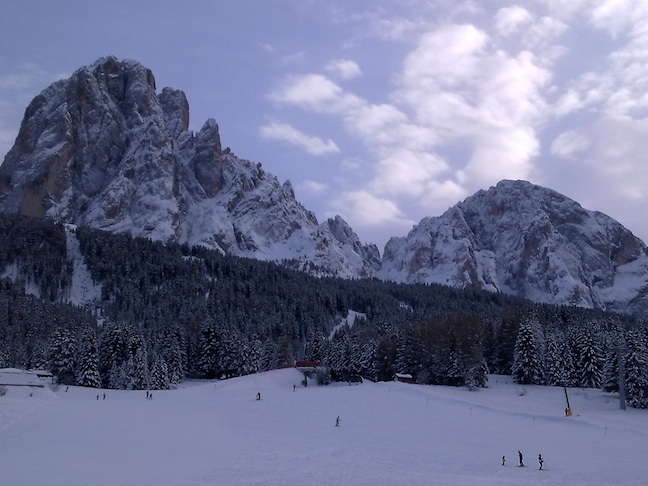 Italy's Val Garden Groden looking fab 3 February. Image:: Val Gardena Groden
Switzerland
Status: Open, open and open right across the alps.
Recent snow: Again, same story – blue skies in most places after the snowfalls of last week, which was as generous as 60cm in some places. Saas Fee received a weekend dusting, as did a couple of other resorts.
Coming snow: Clear until Friday when the next snow-front will move in. How much it holds we'll have to wait and see.
Conditions generally: Outstanding.
Italy
Status: Same story – open, open, open!
Recent snow: There was heavy snow to kick off the week – Roccaraso scored well over 2m, then it was blue skies to finish the week. The Dolomites received some light snowfalls over the weekend – 10cm for Arabba and Cavalese but sunshine has been the main order of recent days.
Coming snow: The snow clouds should return by Thursday – as yet only light snowfalls are expected but who knows!
Conditions generally: Great, amazing, epic… choose your adjective.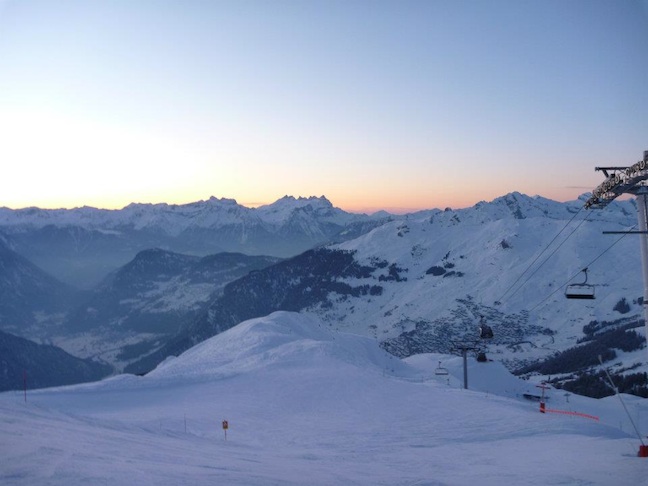 Verbier 5 February. Image:: Verbier