2020-2021 Japanese Snow Season Outlook – January Update
January 13th, 2021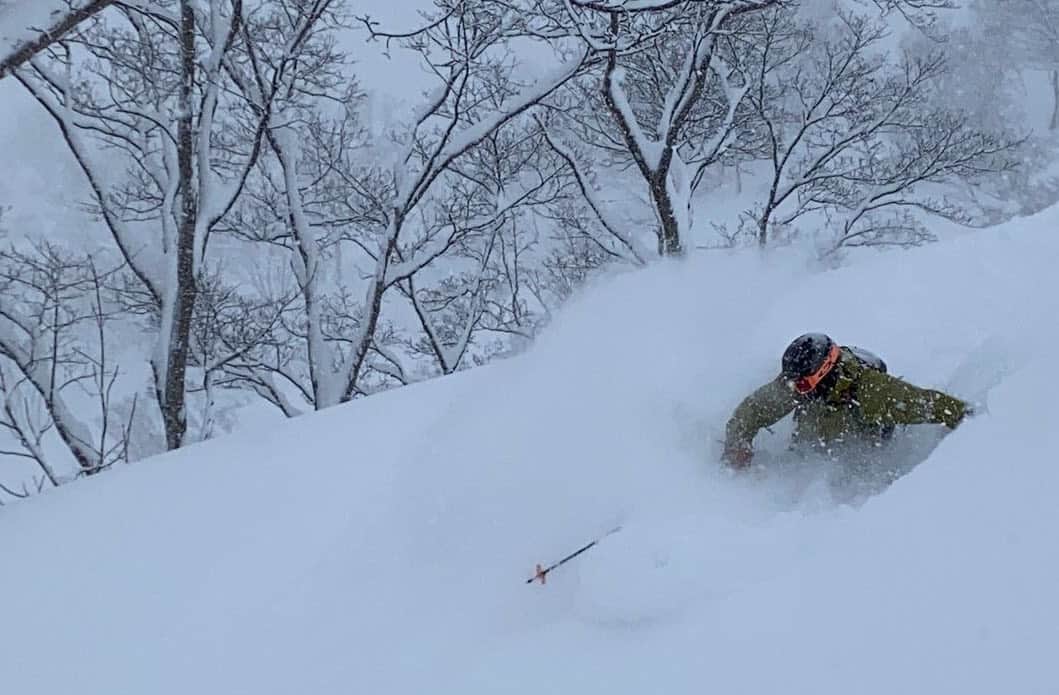 Mountainwatch | The Grasshopper
After our foundations were rocked last season by the lowest snowfall in recorded Japanese history, order has now been restored to the ski world with Japan hauling in massive amounts of its famous 'Japow' during an exceptional early season. Models expect things will now settle down with run-of-the-mill conditions still expected to pump out a few metres or more.
Not only has snowfall been super consistent so far this season, with some resorts in northern Honshu and on Hokkaido reporting new snow on all bar one day this past month, but two massive snowstorms have dumped over 2.5m in the last fortnight. Understandably, such volumes have also caused havoc with lift and road closures, as well as a heightened avalanche risk.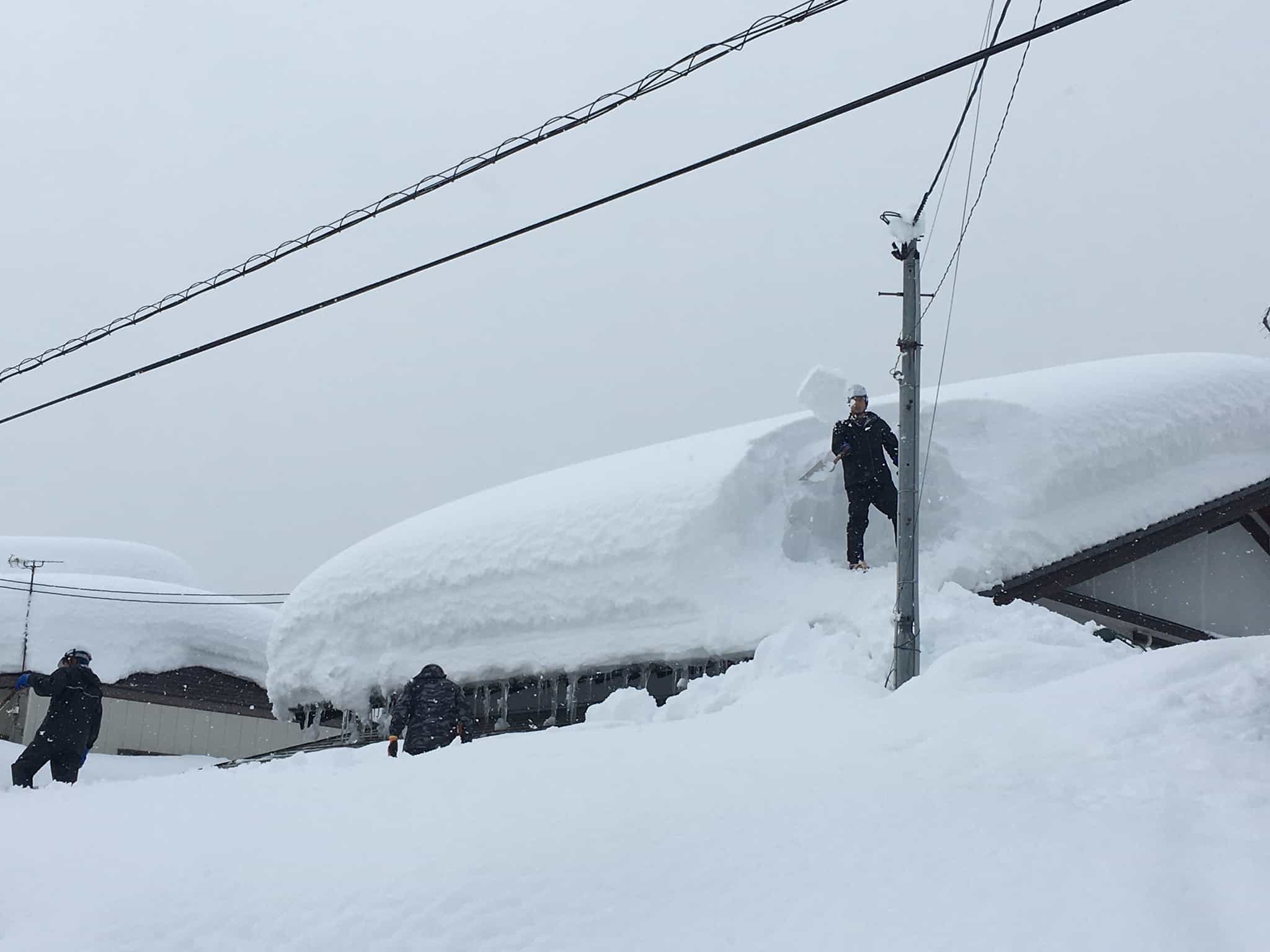 La Nina is certainly living up to all the hype, with increased convection (rainfall) over the Maritime Continent likely influencing a southward extension of the cold Siberian High into Eastern China, which in turn promotes cyclonicity (storms) about and north of Japan. Additionally, the Arctic Oscillation has been negative for over a month, further strengthening the Siberian High and allowing frigid polar air to escape and hit Japanese mountains.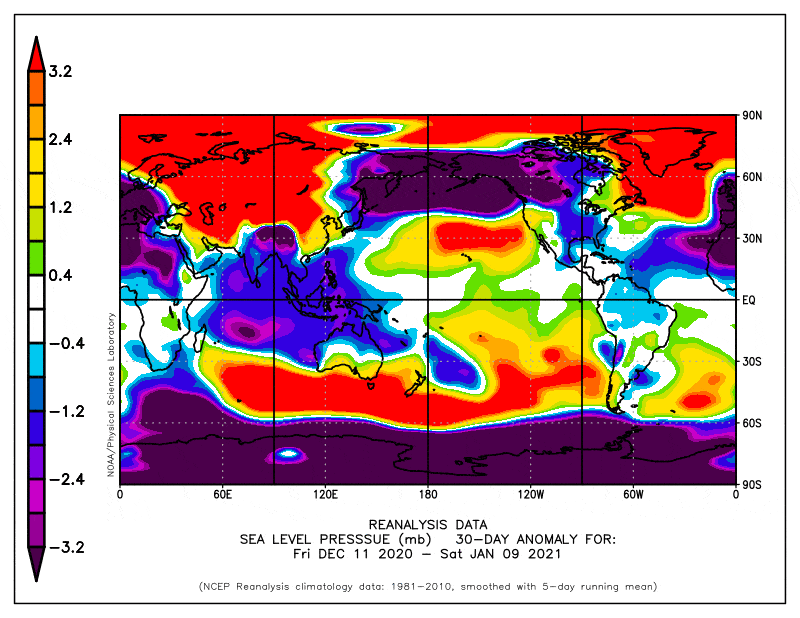 In fact the Siberian High has been so strong of late that the mean sea-level pressure at Tsetsen-Uul in Mongolia rose to 1094.3hPa on Tuesday the 29thDecember, possibly the highest pressure ever recorded. Temperatures there also reached a bone-chilling -50°C.
A Cash Cow with Diminishing Returns
La Nina has likely peaked and models expect the El Nino Southern Oscillation will reach a neutral state some time during the northern hemisphere's spring. So although still profitable, we may see diminishing returns from this cash cow during the rest of the season.
Coinciding with this weakening La Nina, climate models also suggest a slow-down in favourable conditions, i.e. a weakening of northwesterly winds over Japan. Realistically, we'd be asking a bit much for the Siberian High to remain at record-breaking strength or for the Arctic Oscillation to remain negative for the rest of the season anyway.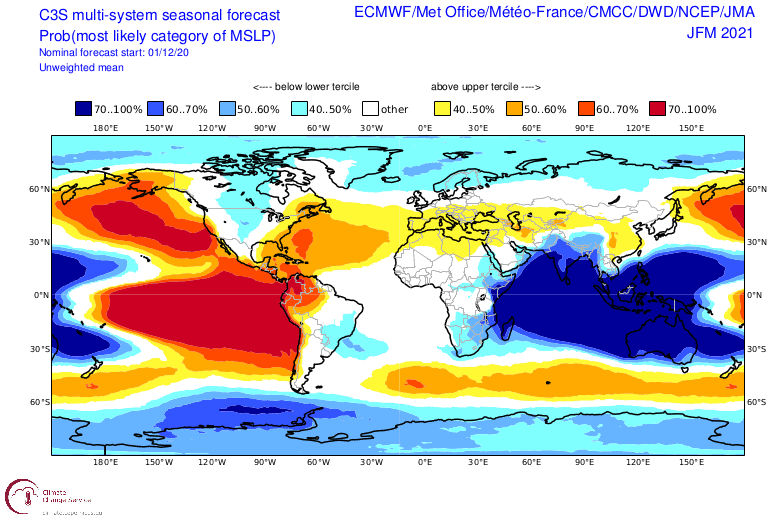 Additionally, models continue to forecast a weak Aleutian Low in stark contrast to how strong it has been this past month, which also saw the deepest non-tropical cyclone ever observed in the North Pacific Ocean.
Despite some shortcomings in the models, the JMA think it likely that more snow will fall during January through March than average. It must be noted that JMA's outlook was issued on the 25thof December, thus encompassing the massive amount of snow that has already fallen this month, without which the remaining weeks may look a little more ordinary.
This point is emulated in the average or above temperatures JMA expect throughout Japan during the second half of January, and in February and March. Precipitation is also likely to sit in the average category during February and March along the Sea of Japan side.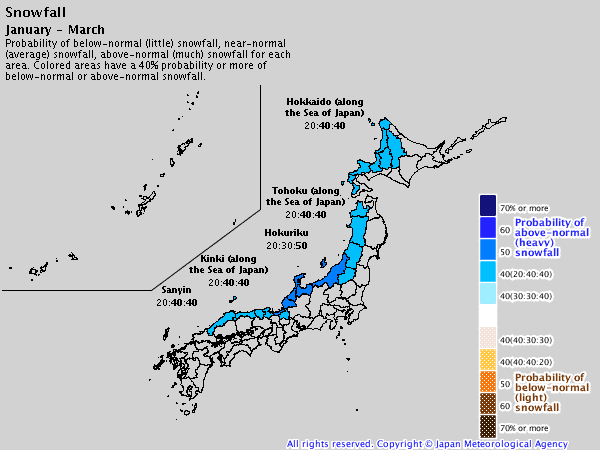 Run-of-the-mill deep powder
 After an exceptional start to the Japanese season, snowfall for the remainder of the season is likely to be about average. That is, roughly 3-5m is still yet to fall under run-of-the-mill Japanese conditions – hardly what I'd call average.
There are, however, enough alarm bells warning us that chances of below average snowfall are now quite high, and that above average snowfall is the less likely scenario.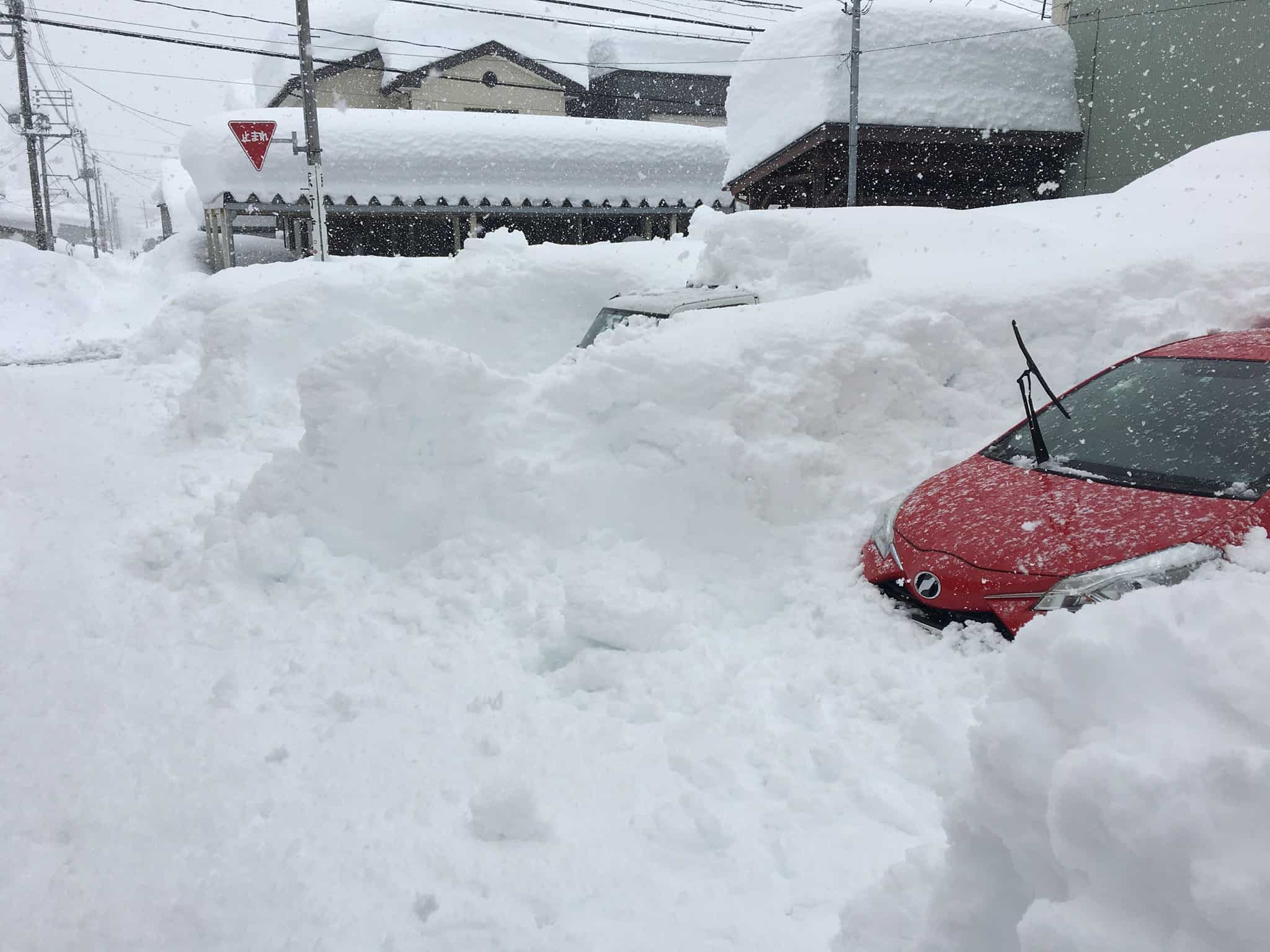 Nevertheless, the stage has already been set for many epic days ahead. Even current short-term forecasts show 10-day snow accumulations should lie within half to a whole metre thanks to good snowfalls in northern Honshu and Hokkaido today and tomorrow, and another decent snowstorm late Saturday through into early next week. I'll cover that in more detail on Thursday's forecast.
That's it from me folks. If you've got a different theory on what's going to happen this winter, or just want to provide feedback, then please hit me up on the discussion below. Or you can follow me on Facebook. Remember to check out my weekly forecasts for both Japan and North America, giving you all the highlights and snowlights of the coming week.