2020-2021 North American Snow Season Outlook – The Grasshopper
December 15th, 2020
Mountainwatch | The Grasshopper 
All Signs Favour The North… Again
While a number of storms have graced the North American Cordillera with glorious powder already this season, the past month has been dominated by high pressure, leading to mostly warmer and dryer conditions overall. As a result, early season conditions exist at most resorts where snowpacks are rarely exceeding the long-term average.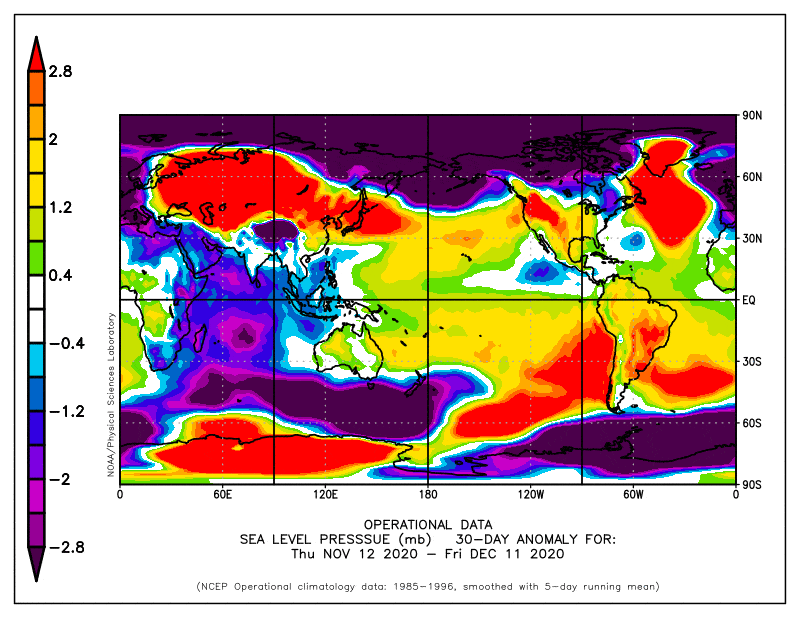 In reality, "early season conditions" aren't that bad if you happen to be in Canada where a number of major resorts have had two-to-three metre of snowfall already with bases stacking up around one metre. A base of 50cm+ at a lot of resorts throughout the USA also doesn't sound too bad to us living Down Under.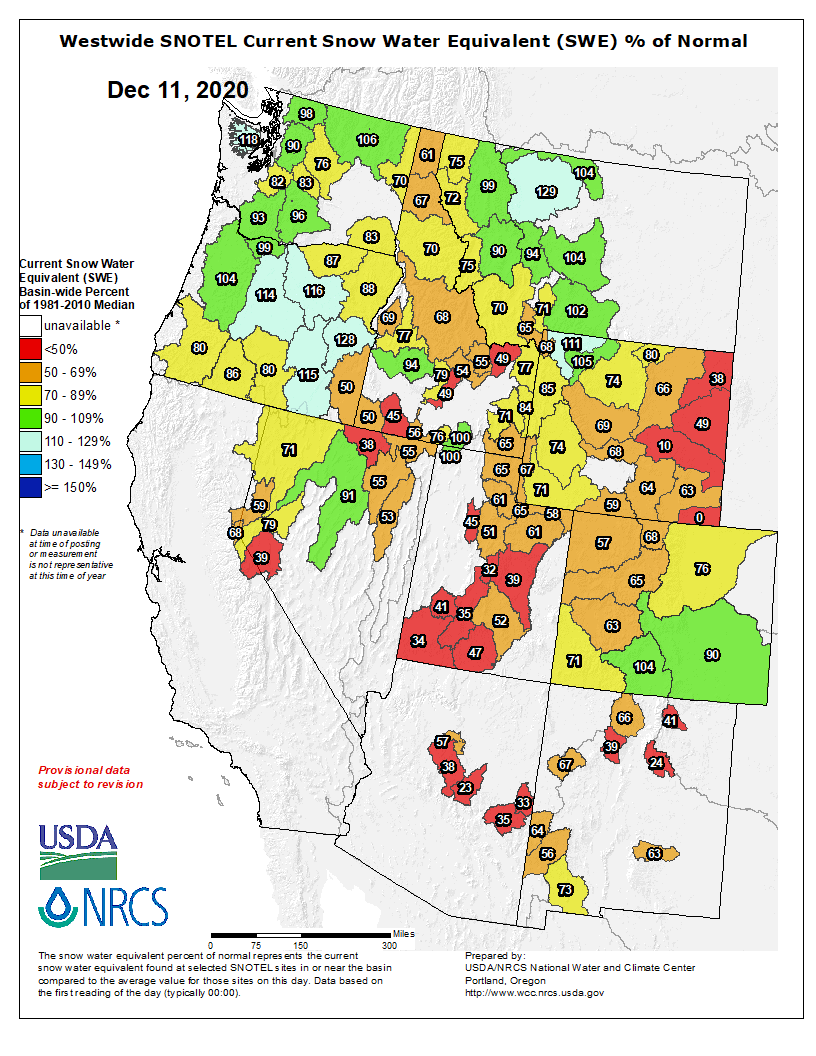 Plenty of fluff for everybody over the next ten days
No resort will go unfluffed this week as a dizzying array of storm systems take both the high road and the low road, hopefully opening up more terrain and spreading the Christmas crowds out.
As I write on this second weekend of December, the Sierras will cop a much-needed load, with about 15-20cm expected at Mammoth and 15-35cm around the Tahoe resorts. Another couple of dumps this Thursday and possibly early next week, will likely see a similar, if not more, amount falling.
Adjacent states further inland will benefit from those same storms as they wander into the interior. Ten-day totals in Nevada, Utah and Colorado will likely get up around 20-40cm.
A constant barrage of storms further north will see massive ten-day snow totals in the Pacific Northwest, with 1-1.2m expected at Whistler, while a whopping 1.5-1.8m is expected at Mt Baker in the northern Cascades. Further inland, resorts in the Rockies of Wyoming, Idaho, Montana, British Columbia and Alberta could see 30-60cm from those same storms over the next ten days.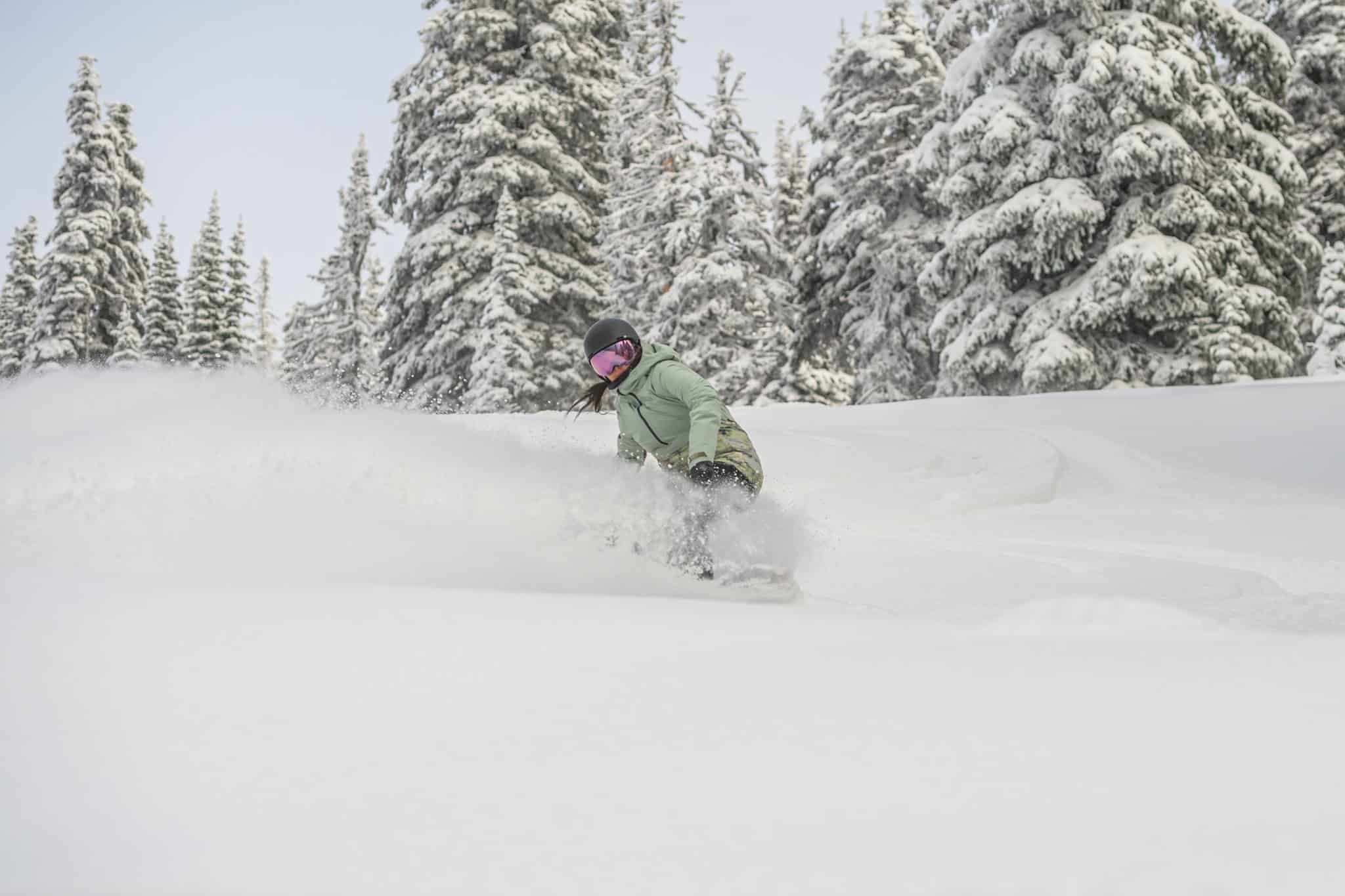 A quiet Christmas at home
In the final week of December, ensemble forecasts indicate settled conditions (high pressure) will dominate over much of western USA, while light-to-moderate storm activity (low pressure) will continue over Canada and possibly reach down into the northern American Rockies.
La Nina and models look good for the north, rubbish for the south
One of the main drivers of climate variation in North America is the El Nino Southern Oscillation (ENSO), which charts the fluctuation of sea surface temperatures across the tropical Pacific Ocean.  At present we're amidst a moderate strength La Nina, which is expected to stick around over the next few months before weakening to neutral values sometime during the northern hemisphere's autumn.
The effect of La Nina is strongly reflected in climate models with remarkably good agreement across the board, leading to higher confidence in this outlook than past seasons. NOAA's outlook for the next few months also falls inline well, as you can see by comparing temperature and precipitation forecasts in the two images below.

With low-pressure anomalies over central-western Canada – some models even bringing them a fair way down over the American Rockies – and high pressure anomalies in the North Pacific arcing down over the southern American states, we're looking at a pattern that favours the north and looks rubbish for the south over the next few months.
Everything north of Oregon to Montana is likely to be wetter, colder and stormier than usual, while California, Nevada, Arizona and New Mexico draw the short end of the straw with warmer, drier more settled conditions. Southern Idaho, Wyoming, Utah and Colorado are the swing states where average conditions are likely, but could easily go either way; again, the further north you are in these states, the better your chances for more snow.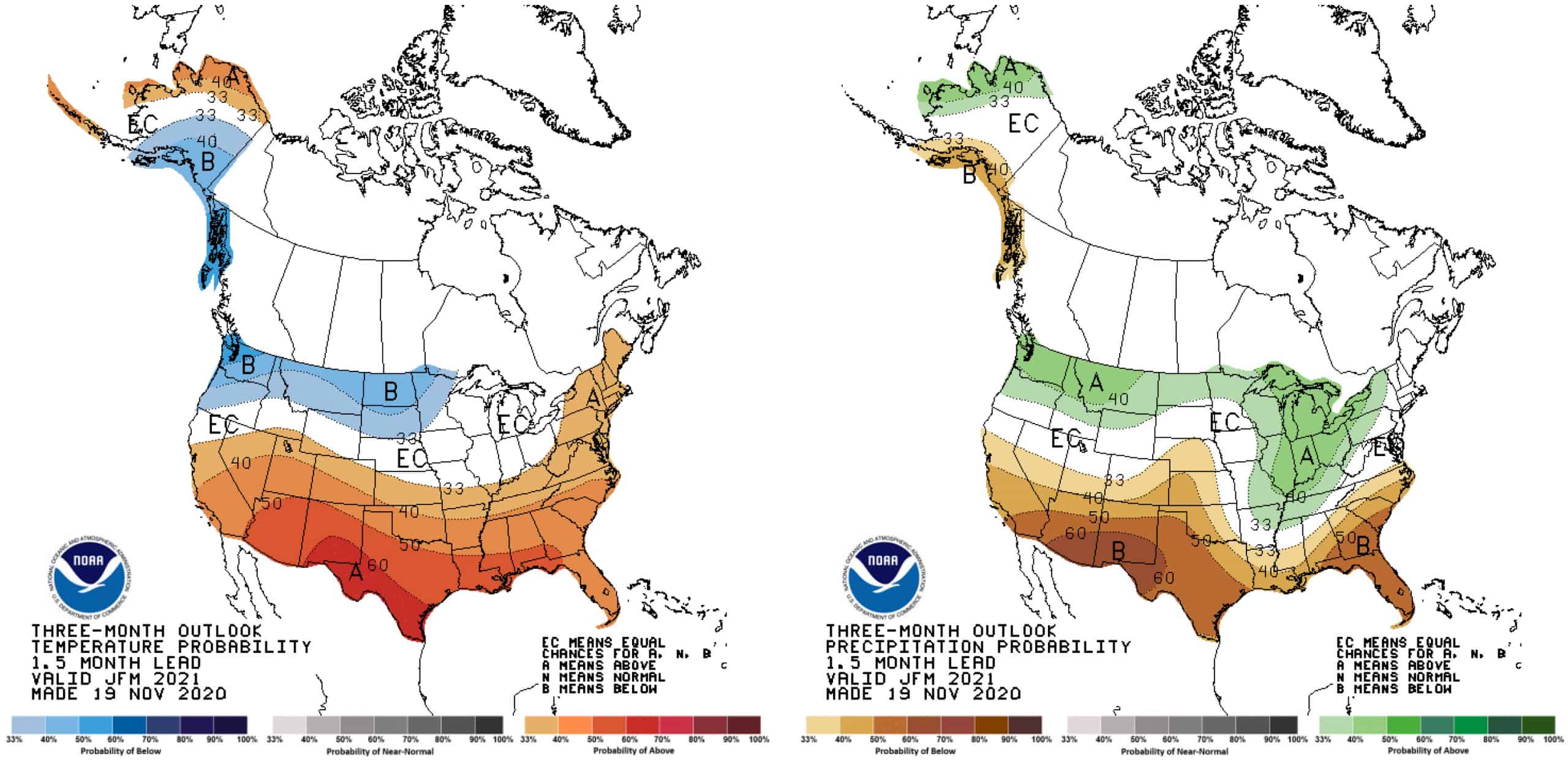 Same outcome, different story
Under quite different circumstances, we've ended up with a similar outlook to last season, which actually panned out really well despite low confidence at the time. This year confidence is a tad higher – we don't want to be too cocky; after all, this is a seasonal forecast – and all signs point north again.
So to wrap up, we can expect deeper powder than usual in Canada, the Cascades, Montana and northern Idaho, while the Sierras, Nevada, Arizona and New Mexico are likely to be left wanting. Everything in between can expect business as usual (not that business will be usual under Covid restrictions, but you get my point).
That's all from me folks. I'll update this outlook in another month or so, hopefully when we're all deep in powder. I'll be issuing weekly forecasts for both Japan and North America this season starting any day now, so make sure you tune in. If you've got a different theory on what's going to happen this winter, or just want to provide feedback, then please hit me up on the discussion below. Or you can follow me on Facebook.