2020 New Zealand Snow Season Outlook – August Update
August 19th, 2020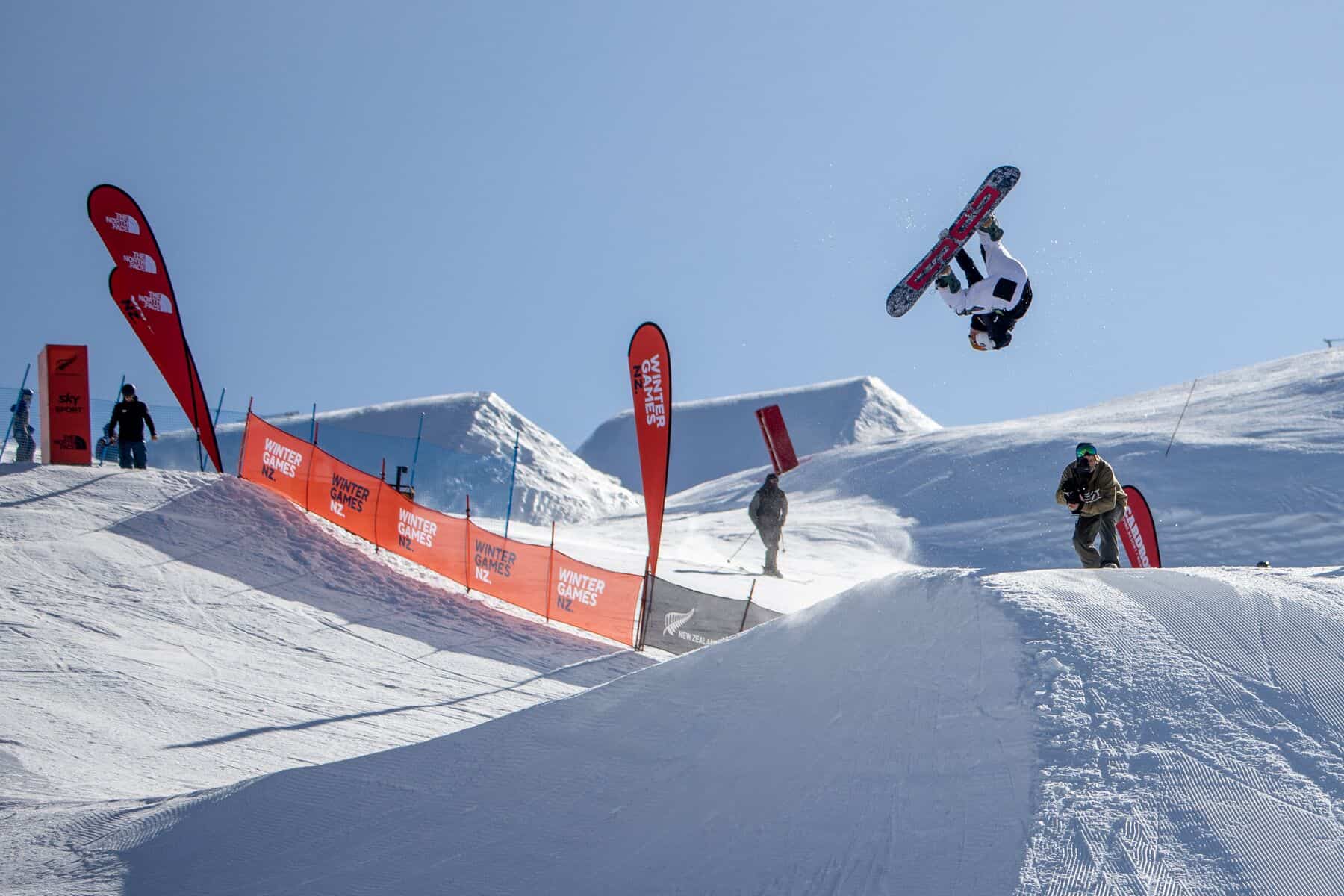 Mountainwatch | The Grasshopper
Too Hot 'N Spicy For Kiwi Palates
Snow covering New Zealand's ski fields is much thinner than we would like to see at this time of year, and since the previous outlook a month ago, snowpack's have generally had a net loss. Some good powder next week will see winter end on a more positive note, but unfortunately, the overwhelming vibe from climate drivers and models suggest things will continue to limp along this spring.
Snow reports have been cheerfully upbeat, informing us that snow guns and grooming teams have been flat-out laying acres of seamless corduroy across main trails. Off-piste is described as is either "firm" or "variable", while webcams show that the bones and whiskers of the mountain are coming through.
Although a heap of high pressure has brought Godzone plenty of picturesque, clear winter weather, we would appreciate it if the Southern Ocean passed the salt north a little more. While we're at it, we could also do with less of these hot n' spicy northerlies, thank you very much.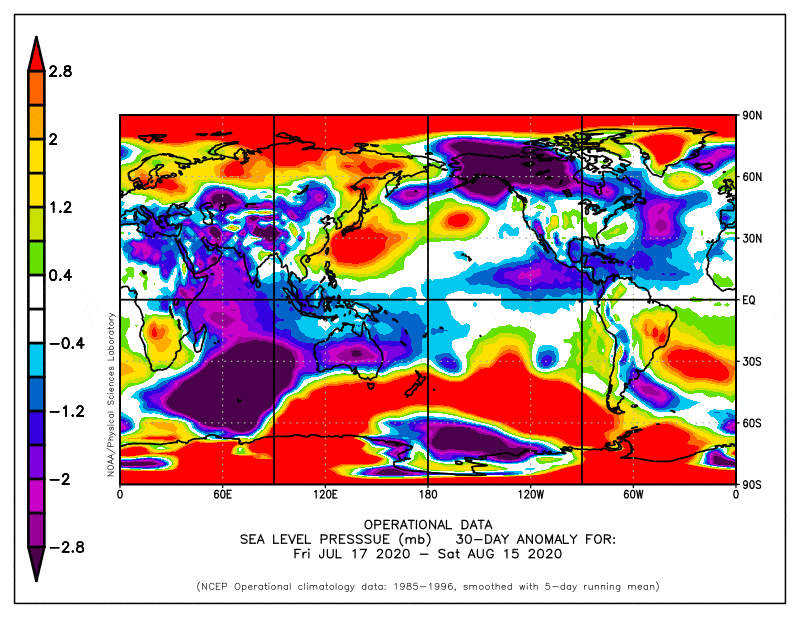 Our demands haven't exactly fallen on deaf ears as from next week, once we get on the western periphery of this monstrous low-pressure system, through until the start of September, several cold fronts should bring some decent powder. This short-term period will be covered in more detail in the short-term forecasts here.
Looking further ahead, spring as a whole looks to be a continuation of the pattern that has characterised the season so far – a lot of settled high pressure, interspersed with warm weather systems from the subtropics, and less cold outbreaks from the Southern Ocean. In fact, the subtropical influence may even grow as climate drivers across the tropics gain traction.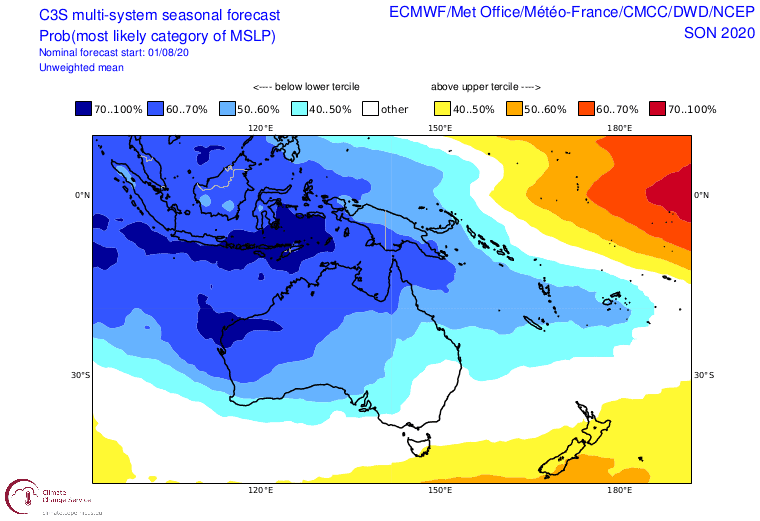 In the previous outlooks I was optimistic that cold outbreaks and snow would follow on the heels of these subtropical systems. In fact, the snow we're expecting next week is exactly that. However, I also mentioned that these systems are hit or miss in regards to snowfall, and it seems we've had more of the latter this season.
A key ingredient to scoring a 'hit' is perhaps timing one of these subtropical systems with a negative phase of the Southern Annular Mode (SAM). SAM is currently strongly negative, which is perfect timing for next week's snow. However, we can't accurately predict SAM beyond 10-14 days, so we can only cross our skis and hope for the best.
The overwhelming vibe from climate drivers and models doesn't bode well for Kiwi snowfall this spring. It seems that subtropical spice is just too much for our palates. If I were to make some bold predictions here, I'd say all New Zealand ski fields are most likely to receive below average spring snowfall, with perhaps the best chance for average snowfall laying in Canterbury due to the possibility of one or more 'hits'.
That's it from me folks. If you've got a different theory on what's going to happen this spring, or just want to provide feedback, then please hit me up on Facebook. Oh, and hit the like button while you're there!