2020 New Zealand Snow Season Outlook – July Update
July 17th, 2020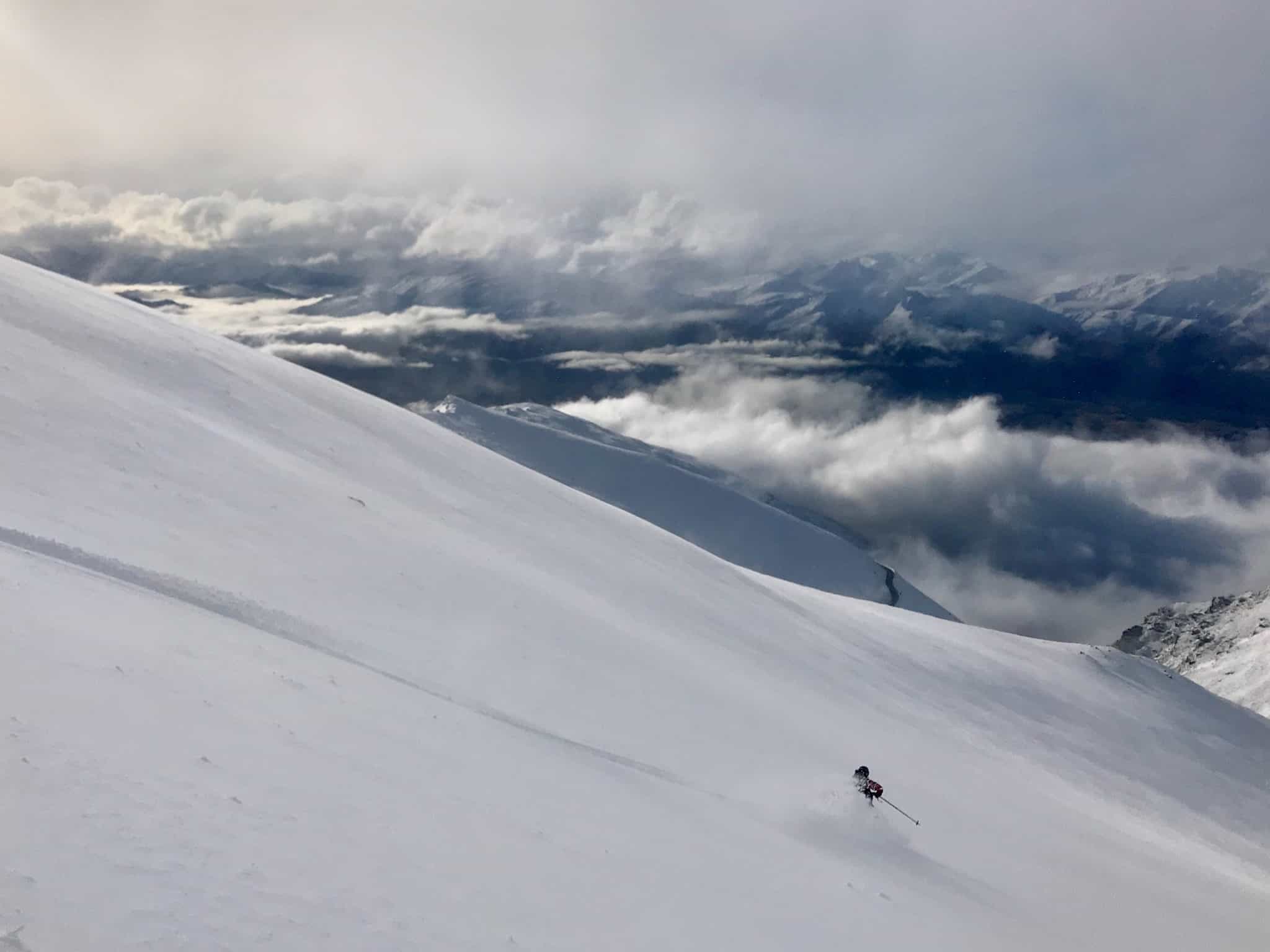 Subtropics To Add More Spice To The Mix
Mountainwatch | The Grasshopper
New Zealand's weather this past month and a half has run the whole gamut, from a couple of wet and wild subtropical lows over the North Island, to several cold systems out of the Southern Ocean, to long lingering ridges over the South Island. And there are plenty of signs suggesting this variability of weather will continue over the coming months.
The variety of weather has seen snow thrown at the Southern Alps from all directions, and there have been a great deal of sunny days and chilly nights. Mt Hutt has made the most of the situation and is currently reporting a base of 55-125cm.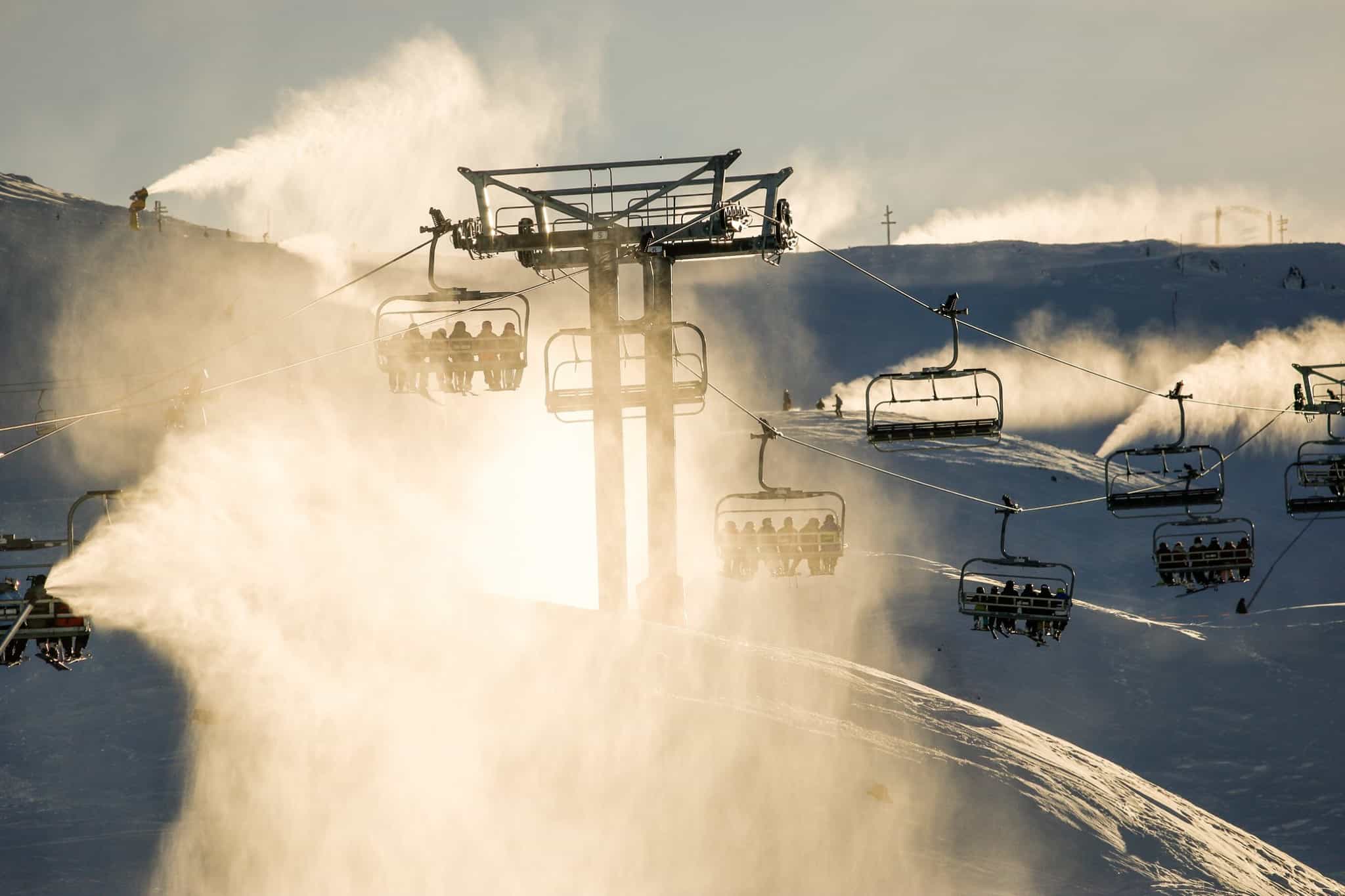 After a much-needed 10-30cm fell over the mountains surrounding Wanaka and Queenstown during Sunday (12thJuly), ski fields there have now cranked up a gear with more terrain available to shred. Treble Cone is taking the lead with a 115-130cm base, Cardrona is reporting 52-120cm, The Remarkables 45-75cm and Coronet Peak 30-75cm. And with the fine weather, it's good to see ski fields chocka during the school holidays.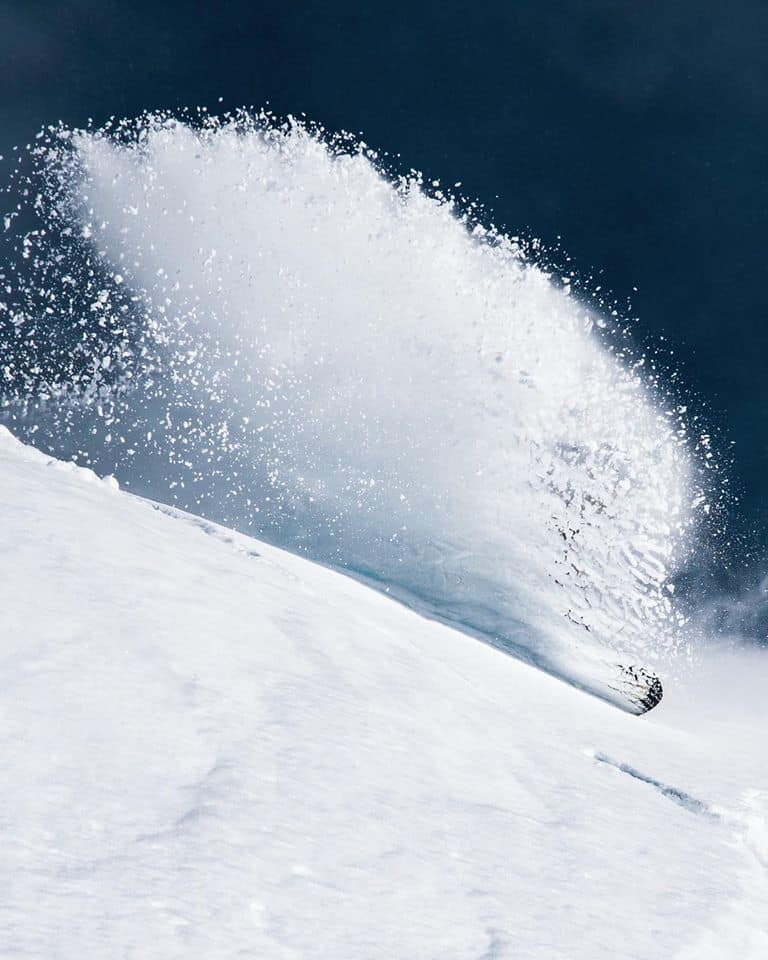 Next week will bring more snow in a prolonged and disturbed S-SW flow (check out my latest NZ forecastfor more details on this). After that, most models suggest we should see another one or two snowfall events by the end of the month. The shape and size of these remain shrouded in mystery since they are too far into the future to discern, but it is encouraging nonetheless.
Subtropical spice
As in the previous outlook, I expect the remainder of season to be characterised more by a meridional flow (north to south) as apposed to a zonal one (west to east). In such instances, New Zealand is battered by more storms that are subtropical in nature, having originated in warmer waters of the Tasman Sea or to the north of the country, and can be intense and slow moving.
Storms of this nature are harder to forecast and can be hit or miss in regards to snowfall. More often than not though, the North Island gets drenched, while cooler winds from the east-south can pump snow into Canterbury, with lesser amounts usually reaching the Southern Lakes too.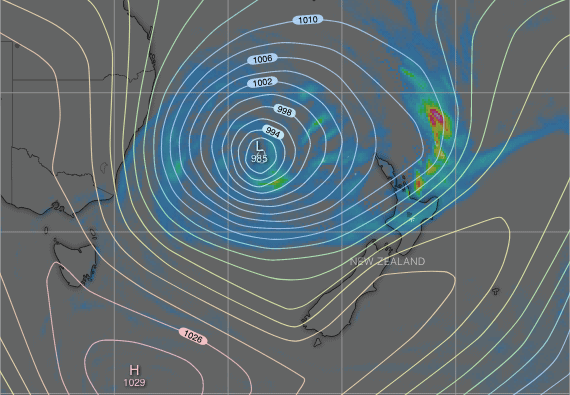 Additionally, these storms can disrupt the zonal flow of the Roaring Forties, bringing in more snow during a southerly blast as the storm moves east of the country. To top it off, high pressure usually then follows with cold, clear powder days.
Mt Hutt has benefited from a few of these storms already this season, including that 70cm dump during the third week of June, which also dropped 20-30cm over the Southern Lakes.
It does sound rather dreamy, but seasonal models back me up on this by generally showing higher pressures to the south and east, and lower pressures to the north and west. This indicates New Zealand will cop less wind from the west and more from the northeast quarter. It's a point reinforced in NIWA's own temperature and precipitation outlook, as well as their video chitchat about the upcoming months.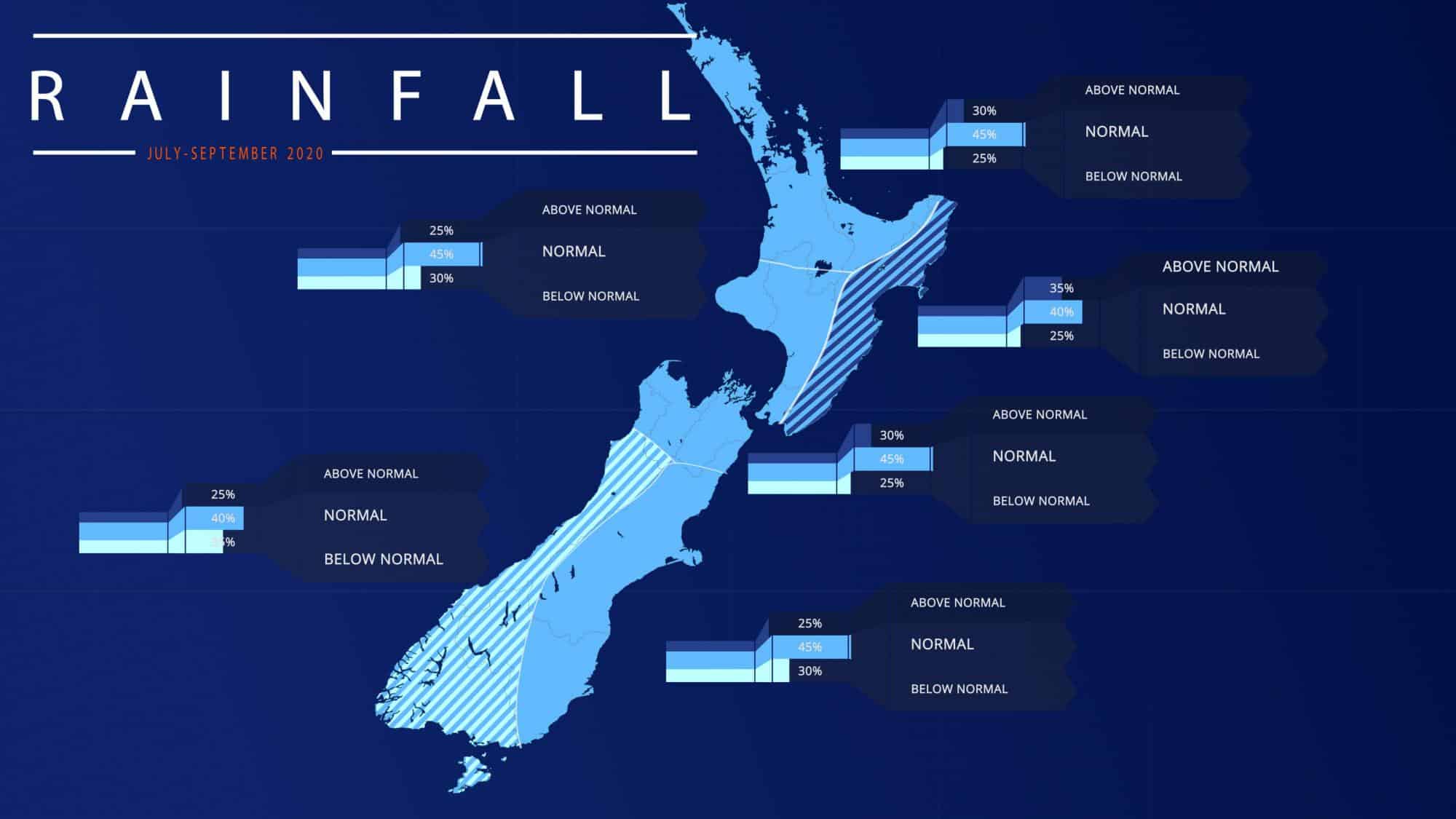 The driving force behind all this is an enhancement of moisture feeding out of the tropics into New Zealand's weather systems. This in turn is driven by cooling waters over the eastern Pacific, which may reach La Nina thresholds this spring, as well as warmer-than-average waters surrounding the Maritime Continent and eastern Indian Ocean.
Variety is the spice of life
So, all and all, the subtropics should add a little more spice to the mix, facilitating more of this varied weather New Zealand has been experiencing. Predicting how each region will fare in such a scenario is tricky so all bets are off.
I think Canterbury ski fields stand a good chance of above average snowfall, whereas Queenstown and Wanaka fields are most likely to be average. Ruapehu is most likely to be below average.
That's it from me folks. If you've got a different theory on what's going to happen, or just want to provide feedback, then please hit me up on the discussion below. Or you can follow me on Facebook.