ACT-Southern NSW Interschools Championships Wrap Up
April 2nd, 2011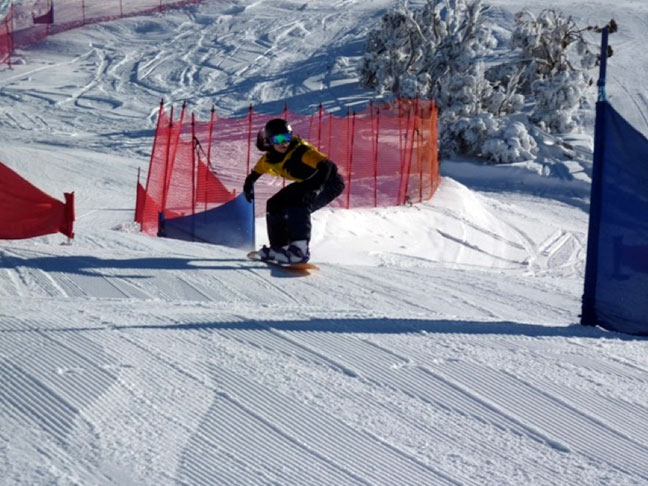 Enjoying some practice runs on the corduroy
ACT-Southern NSW Interschools Championships Wrap Up | By Don St.Pierre
800 competitors from 65 schools in Canberra and Southern NSW competed this past week in Perisher in excellent conditions. Students competed in snowboard, snowboard cross, cross country, alpine racing, skier cross and freestyle moguls. "It was great to see new schools entered in the Championships and interesting to see skier cross the most popular event of the five snowsport disciplines on offer" said Wendy Pinkerton, chief executive with NSW Interschools.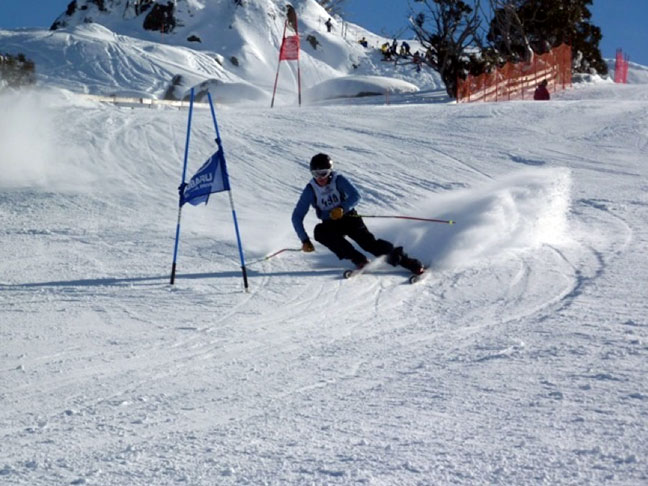 Timothy Easdale of Snowy Mountain Grammar – Winner Alpine Course Mother-In-Law
Ski cross made its Olympic debut at the 2010 Olympics in Vancouver with Australian Scott Kneller taking 7th. Ski cross combines the agility of a freestyle skier adjusting to the banked turns, jumps and rollers along with the technical skills of an alpine racer accelerating through the turns with everything decided on speed alone. The Interschools ski cross courses are great fun and an excellent way to test the skills of so many young skiers.
This ACT-Southern Division Champs marks the last of the regional qualifiers with the top athletes going on to the Subaru NSW State Interschools Championships to be held in Perisher August 25 – 28. Some stand out schools include Jindabyne Central School, Snowy Mountains Grammar, Ulladulla High School, Kiama High School, Radford College, Canberra Grammar, Canberra Girls Grammar, St Clare's College and Marist College.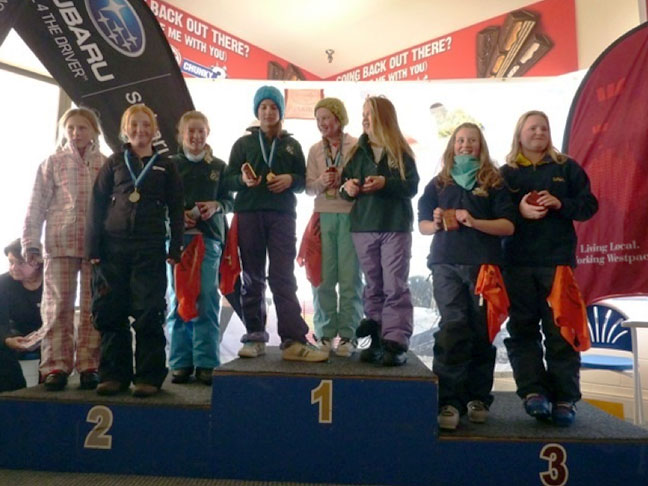 Ski-cross division 4 – 1st Jindabyne Central A-Team, 2nd Jindabyne Central B-Team, 3rd Snowy Grammar A Team
The Subaru NSW State Championships will determine who goes on to the Subaru Australian Championships to be held September 7 – 11 in Falls Creek, Victoria. The winners of the Mountainwatch Interschool Snowsports Scholarship will be announced at Falls Creek. The winners will receive two weeks training at Big White Ski Resort and Silver Star Mountain Resort in British Columbia, Canada.
Complete results from the ACT-Southern Division NSW Interschools Snowsport Championships can be found here
Qualifiers from Southern Division to the Interschool State Championships can be found here
Qualifiers from ACT to the Australian Championships can be found here
Perisher forecasts,
snow reports and
live snow cams.