After A Mild May, Snow Is On Its Way, the Grasshopper calling 30-50cms Next Week
May 24th, 2019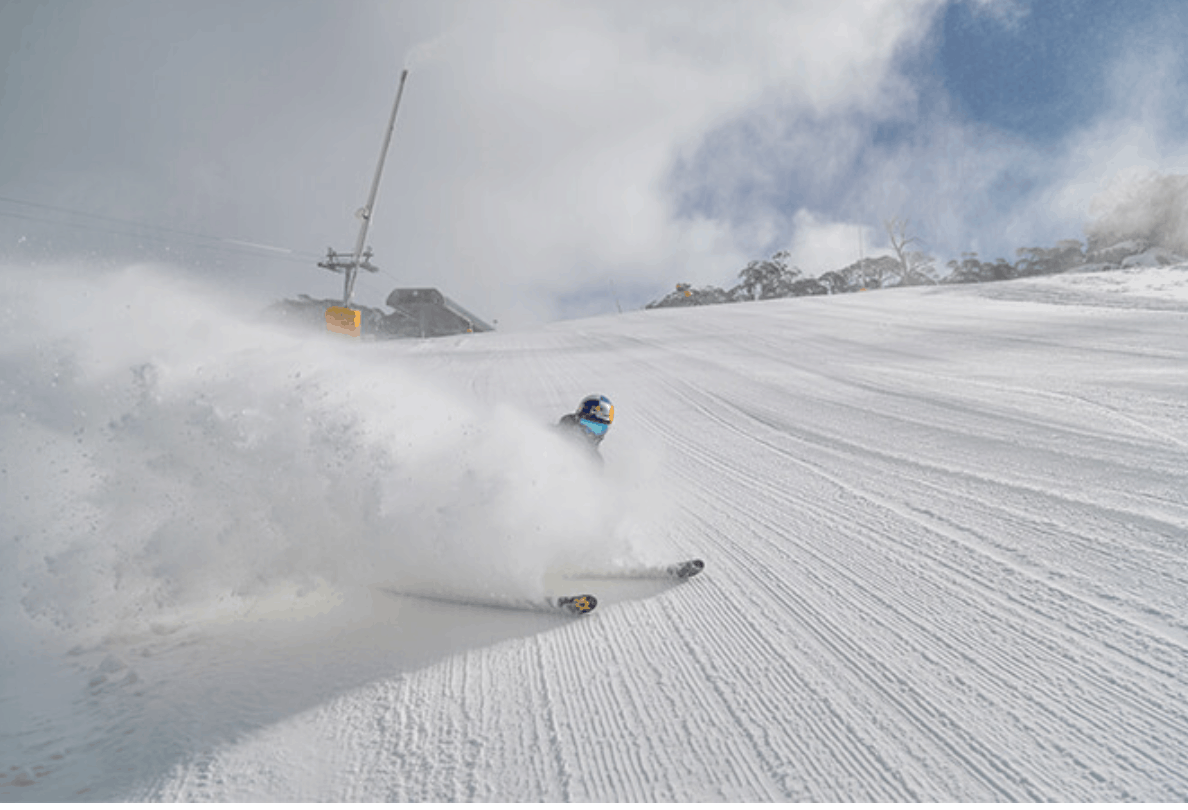 Mountainwatch | Reggae Elliss
The past couple of weeks have been mild in the mountains with above average temps and plenty of sunshine. The few centimetres of snow that fell on May 10 disappeared pretty quickly and the mild temps have also made it hard for the snowmakers over the past week, the resorts' cameras this morning showing just a few areas of machine-made snow in the beginner areas.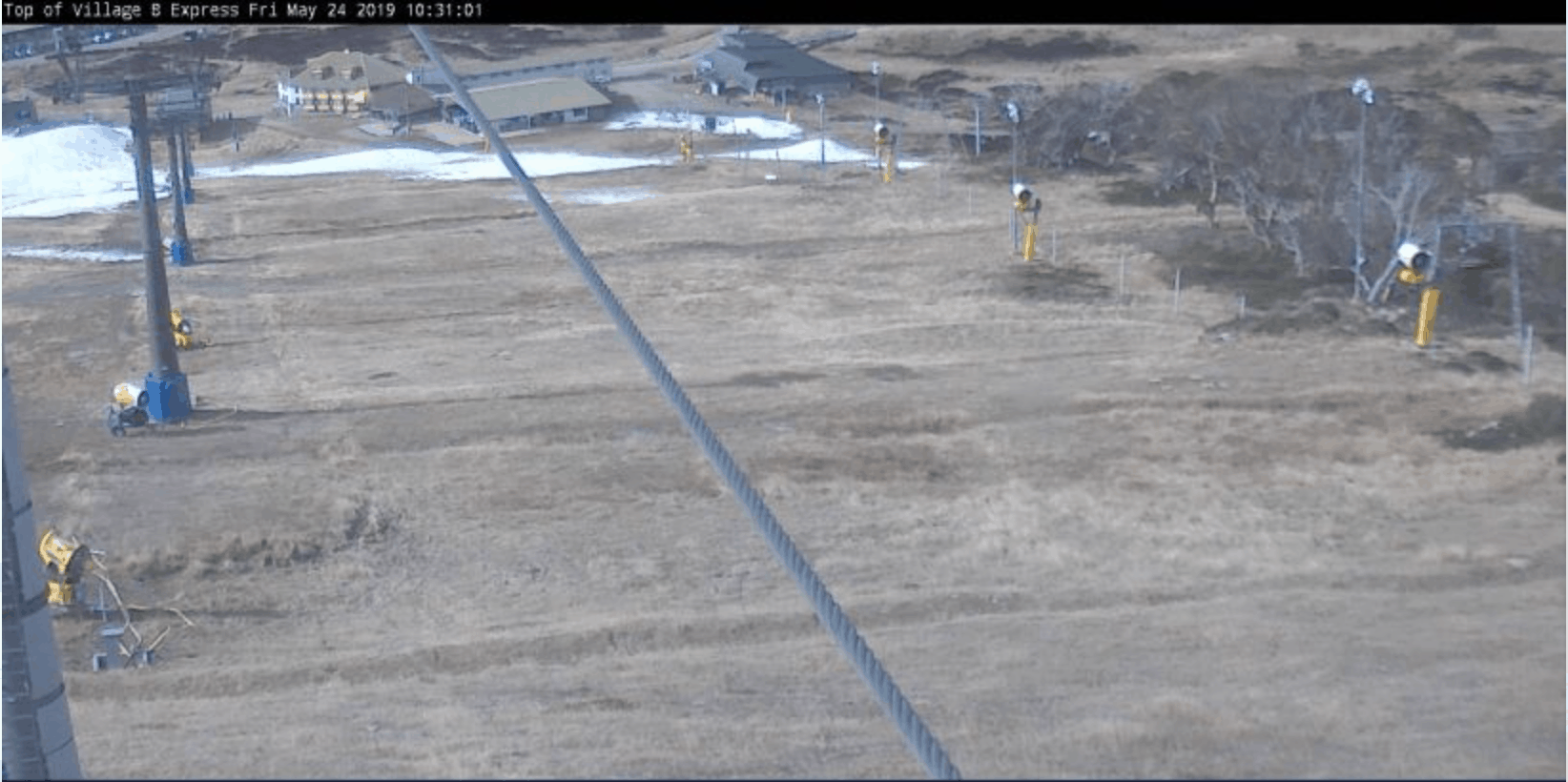 The snowcam images aren't great with the opening weekend just two weeks away, but the good news is snow is on its way. The weather has already changed in the mountains with strong northwest winds gusting to 70ks at Thredbo top station this afternoon, ahead of showers tomorrow followed by a couple of decent cold fronts due out of the southwest over the next week.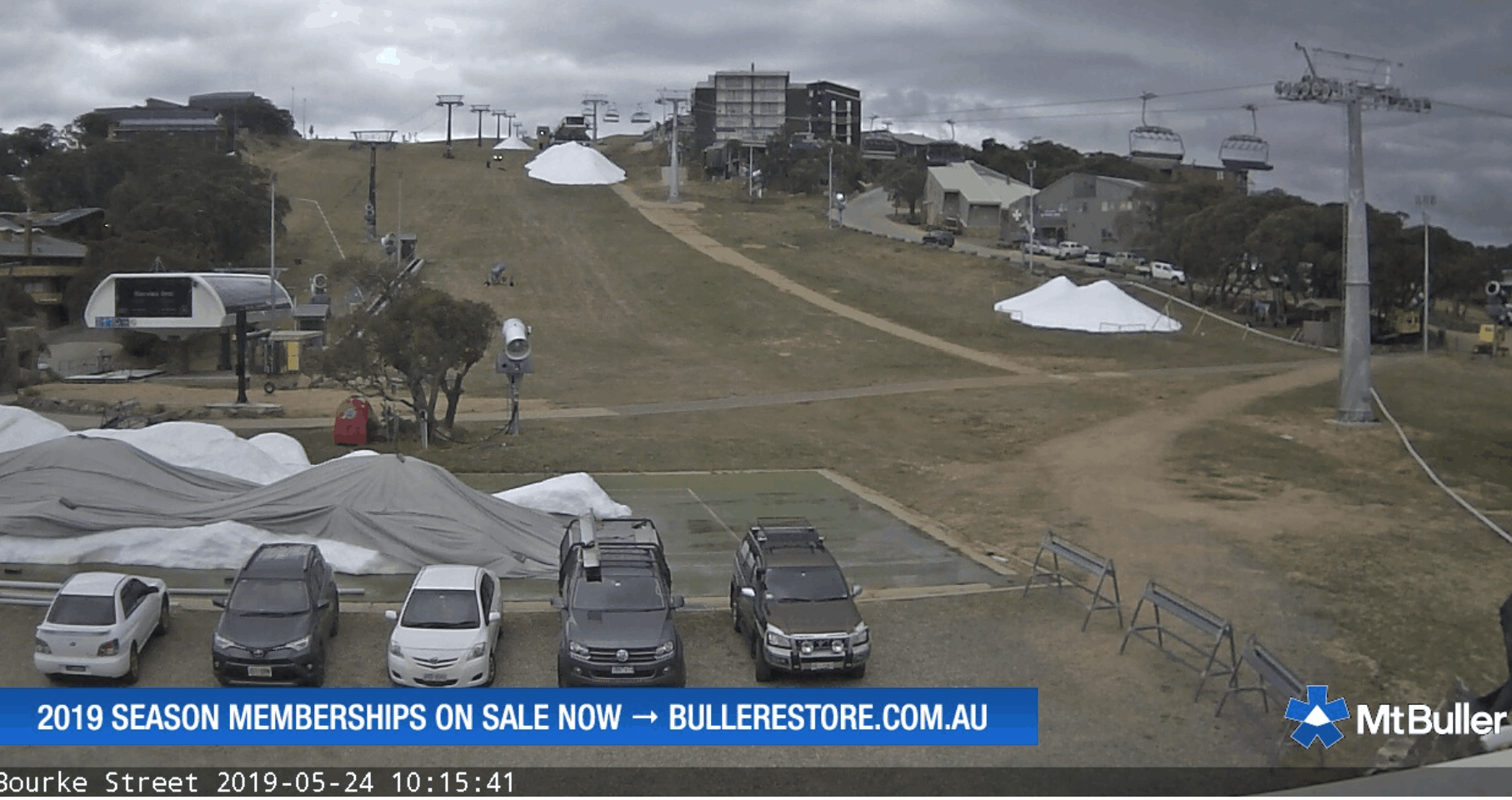 Not surprisingly the buzz on social media about next week's forecast snow has been growing daily, so we thought it was time to get the expert analysis from the Grasshopper. As you'll see, it is looking pretty good.
"Two big and rather complex low systems will slowly meander under Tasmania this weekend and next week, resulting in snowfalls totalling around the 30-50cm mark. The initial front on Sunday will likely only bring snow to upper slopes, but the real cold front on Monday should drop 10-20cm.
"There'll be snow showers on Tuesday, but it may be wet and slushy at base levels, before the second low pressure system thumps us on Wednesday, dropping another 10-20cm as the mercury levels plummet. Snow showers will dwindle on Thursday and temps will stay cold through Friday, thanks to winds from the south. High pressure should build next weekend with clear skies – perfect for the snow machines and perfect for a pre-season jaunt."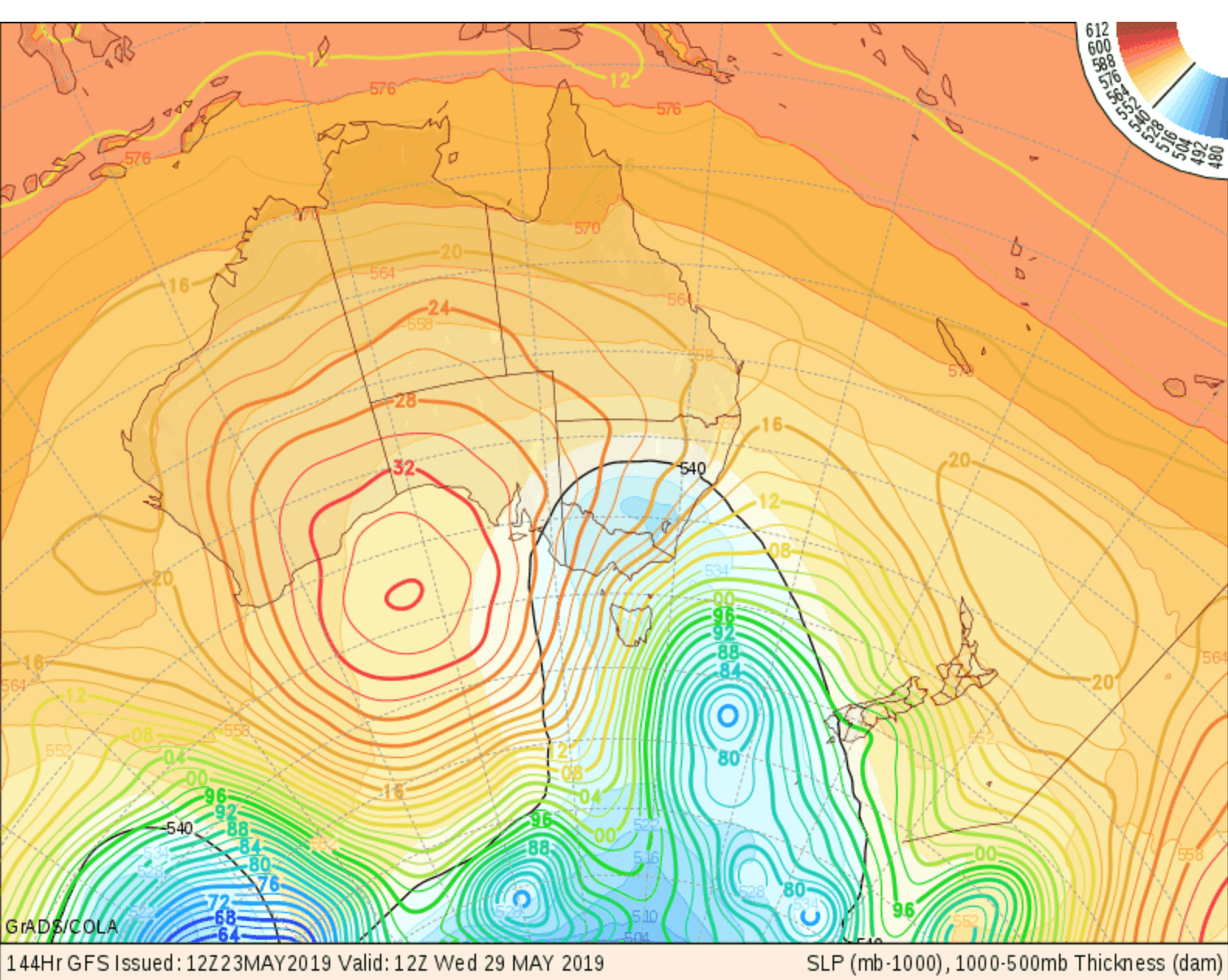 At this stage the first week of June looks like it will be fine with sub-zero overnight temps and cold maximums during the day. If that forecast holds, we could see good snowmaking conditions through to the opening weekend and hopefully some lifts open for a few turns on June 8.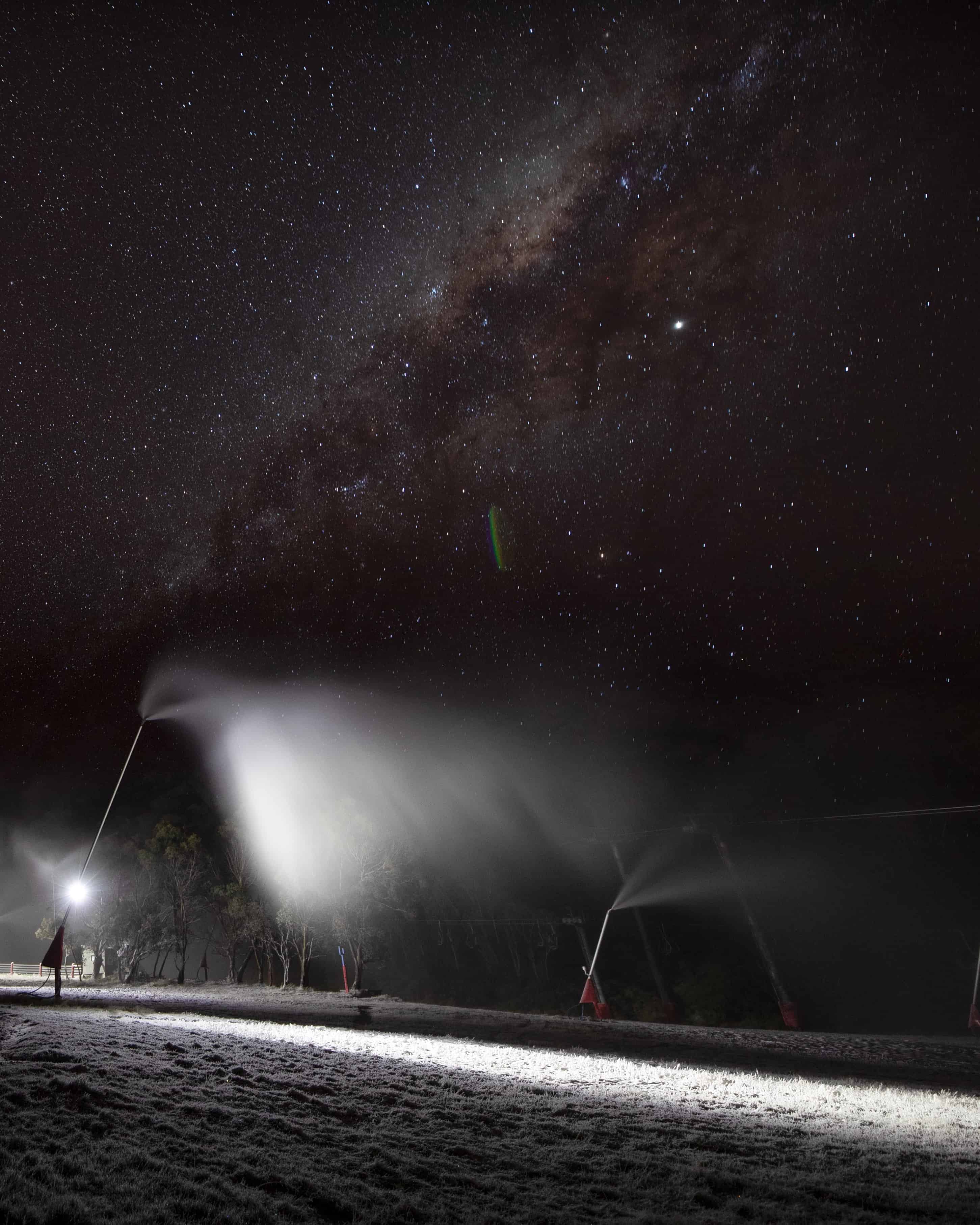 We'll know soon enough, but if you want to see how things are progressing, stay up to date with our forecasts and snowcams. We'll also be publishing the Grasshopper's June Update on his Season Outlook next week and his daily forecasts for the 2019 winter start the following week in the lead up to the opening weekend.
It's almost winter. Time to get excited