All White – Sensational New Edit From Australian Freeskier Coen Bennie-Faull
January 24th, 2020
Mountainwatch | Reggae Elliss
Coen Bennie-Faull has just released a new edit, the footage shot in Jackson Hole over the past two years, and it is sensational, showing exactly why Coen is regarded as Australia's leading freeskier. Jackson is the Hotham skier's second home and after five winters Coen skis the place  like a local, but with the difficulty in securing a long-term visa, Coen headed to Revelstoke for this winter.
However, the past few months have been a very testing time for Coen. He injured his ankle at Hotham in early September, which required surgery, but he recovered in time for the Northern Hemisphere winter. Everything was going well in Revelstoke,  a good snow year and plenty of powder until he suffered major injury in the Revelstoke backcountry.  We caught up with Coen to talk about the injury, the new edit and where to from here.
First Coen, how are you going after the injury in Revelstoke?
It has definitely been slow and sore, but after taking such a big fall and suffering a broken neck, taking time to slow down is a good thing. It's quite a lot to digest and isn't worth brushing over lightly, there are a lot of lessons to learn from this injury. The good news is the doctors think I'll make a full recovery and there's a good chance I'll be skiing again for spring time which is encouraging. Patience is a virtue I guess.
What happened and how long is the recovery?
I had a pillow break free on the take-off while throwing a backflip off a cliff that required me to clear some exposure. This led me to track too close to the cliff than planned, catching tips as I came around and diving shoulder/head first into the rocks. I'm extremely lucky to still be alive, let alone standing, my helmet exploded on impact (luckily there was no head injury), so I am extremely grateful. Grateful for knowledgeable friends who had extensive first aid experience and were able to keep me stable and grateful for a very effective Ski Patrol team at Revelstoke who were able to get me out quickly and safely via Heli. As I said before, there's a lot to learn from this experience and I'm thankful I'm still alive to live another day.
After taking a fall like that, how is your head space? As you said, it could have been much worse and you are lucky to be alive.  You'll have plenty of time for reflection – do you think it will change the  way you approach the mountain?
I think I'm just grateful to be in one piece, so my headspace has been remarkably in high spirits. Also coming off the back of ankle surgery at the end of last winter I guess I know what I'm in for, which makes it a little easier to navigate. However, following the crash there were some very real questions in my head about how I go about assessing risk in the mountains. Lying there with a broken neck is not a circumstance I ever want to place myself or my friends in ever again. I've always had a very open mind to the risk I place myself in on a pair of skis regularly and like to think I assess that risk pretty well, however that is the red flag that brought me undone in this case. There's so many factors that go into assessing risk but it is the human factor that often undermines decision making. This injury definitely won't stop me from enjoying the mountains, or taking risk for that matter, but it will cause me to take a second look under the trunk next time, so to speak.
Yeah, risk management is big part of what you do. It is great to hear you'll be back skiing again this winter, what are your plans when you are fit again?
My goals for this season were to be fit and strong for spring time to get up into the alpine and test myself on some bigger lines, so my time frame isn't thrown out too much. It just depends on how strong I can recover and whether my injuries play ball.
This is a pretty awesome edit – congratulations. Was it all filmed in Jackson last season?
This edit was put together by my brother but is a collection of footage from over the last two winters filming in the Tetons on various projects with TGR & Tony Harrington, Hayden Griffiths (see 'The moment' https://vimeo.com/294976130 ), Riis Weibrecht and Sawyer Thomas (see 'Colter'  https://www.colterfilm.com ) as well as Stephen Shelesky. It's always nice when you get to work with friends on projects.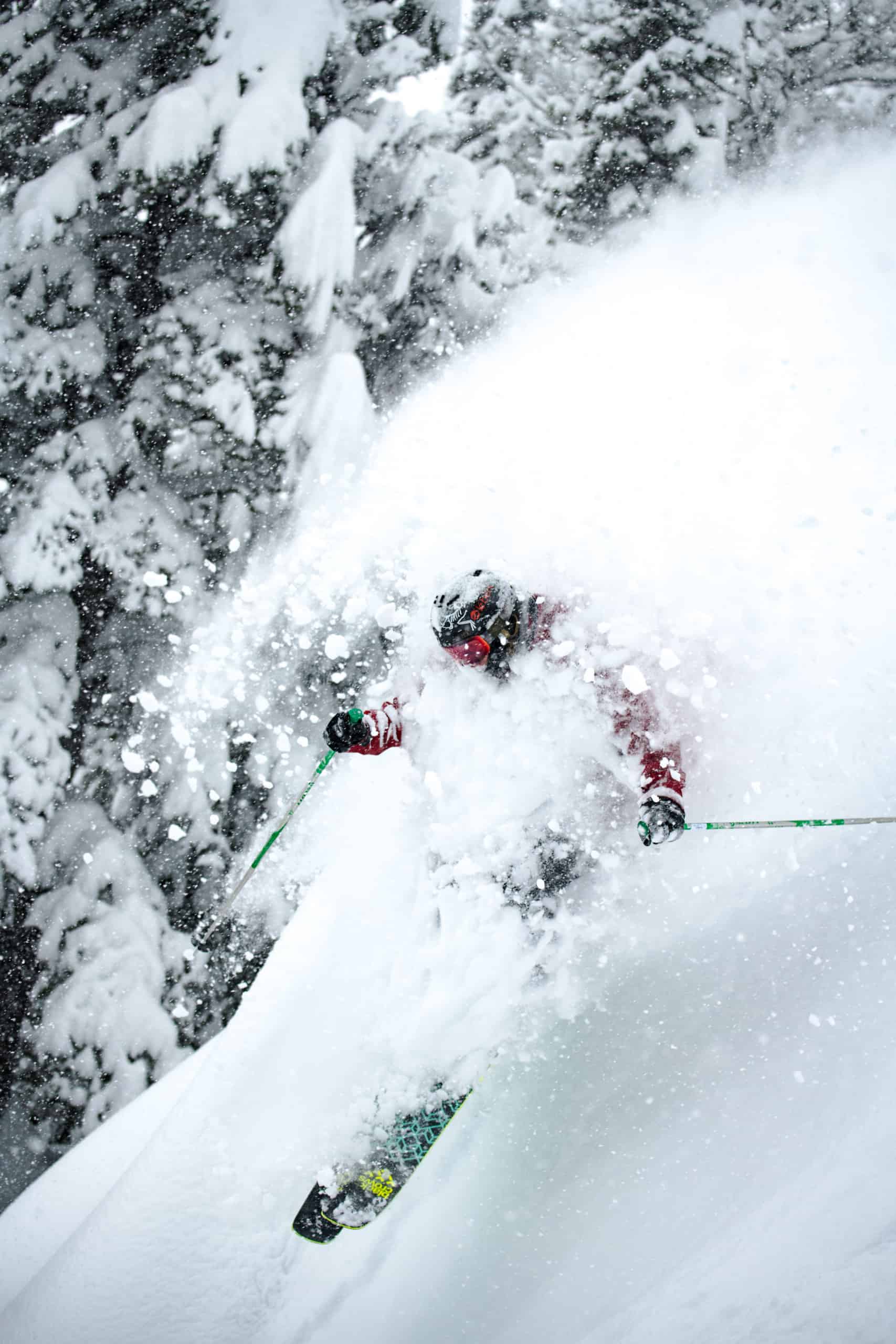 You've spent a lot of time in Jackson over the past five years and it's like your second home. How important has it been in your progression as a skier?
The terrain and the perpetual stoke of the people in Jackson have definitely guided my skiing and carved my character in a huge way. You're always in consequential terrain there, you have to have your head about you at all times which teaches you good skills in the mountains. The terrain offers you infinite chance to push your own limits as far as you can imagine. I wish I could live there but old Mr Trump makes it pretty tough for us Australians to remain in the country long term. It will always have a special place in my heart, and I'll always come back for as long as I possibly can. I will be back for sure.
You've been coaching in Hotham for Aussie Freeski for a few years now – is that in the agenda again for our 2020 winter?
I'm always looking at ways to expand my coaching. Australia winter sports funding leans towards the Olympic disciplines of park and pipe, moguls, aerials and ski racing, however I think we have a lot of talent that could really give the Freeride world a solid shake up. So, I don't know if I'll be at Hotham full time but will definitely continue to work closely with the Hotham Freeski team.
With the Freeride World Tour beginning to gain big traction worldwide I'm looking into ways I can get kids that aren't necessarily focussed down those Olympic pathways a chance to push their limits at the highest level. Stay tuned for what's to come in this space, still early days but I'm hopeful for the future.
Thanks, for the chat and all the best on the recovery. Hope you are back out there soon.
No worries, thanks, Reggae