Art & Culture in Kanazawa, Japan – Top 5 (Non-Snow) Activities
July 26th, 2019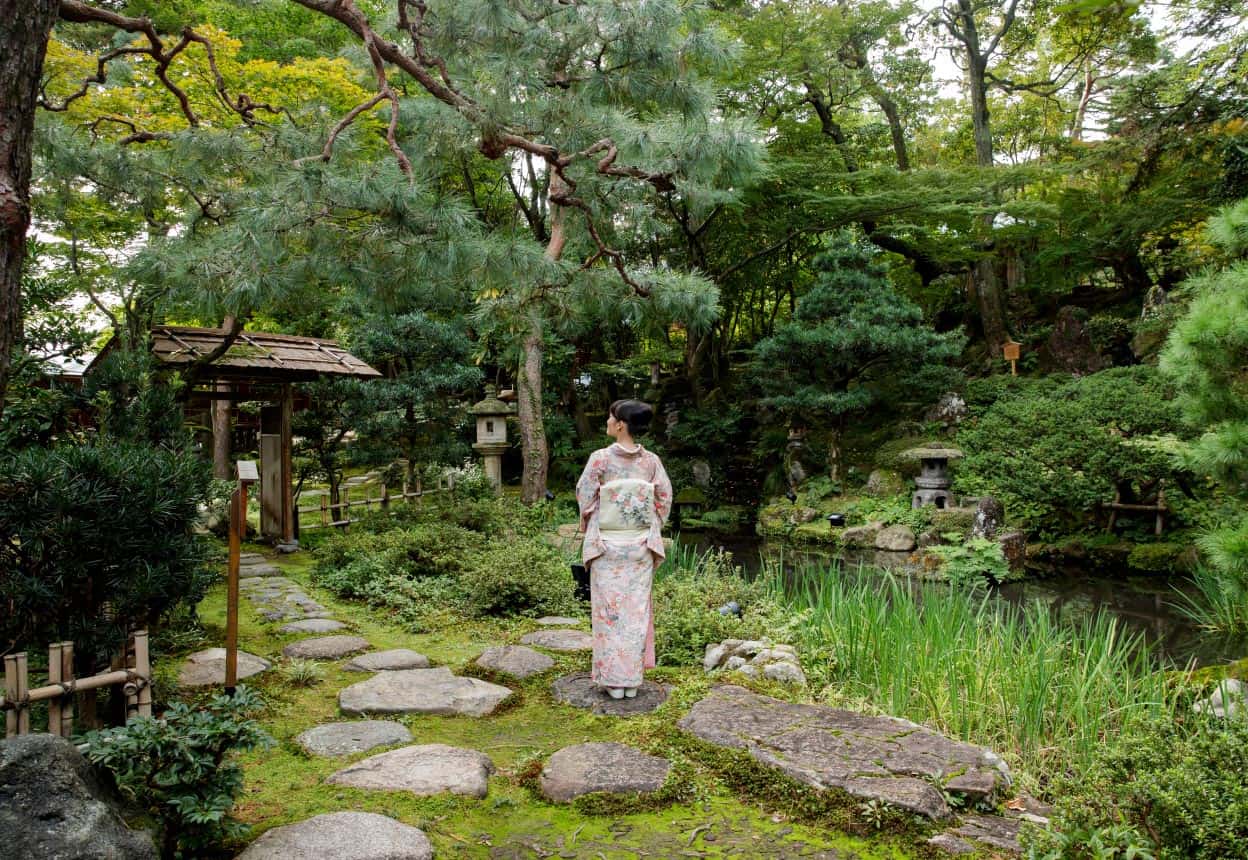 Mountainwatch | Matt Wiseman
Following the interest generated from our article last year on Kanazawa, Ishikawa – a cultural capital of japan– we thought we'd revisit this underappreciated prefecture and provide some must-do cultural activities for those looking to cap off any self-respecting ski holiday to the land of the rising sun/falling snowflake this coming season.
By way of background, Kanazawa is located on Honshu's northern coast between the Sea of Japan and the Japanese Alps. It is only a 1-hour journey by shinkansen (bullet train) from Nagano, the prefecture in which the likes of Hakuba, Nozawa Onsen, Myoko Kogen, Shiga Kogen and Madarao Kogen all reside.
Despite the possibility of a day trip from any one of these resorts, we think it's worth giving yourself a couple of days here to truly savour the depth of Japan's cultural offerings, which in our opinion rivals the depth of its snow.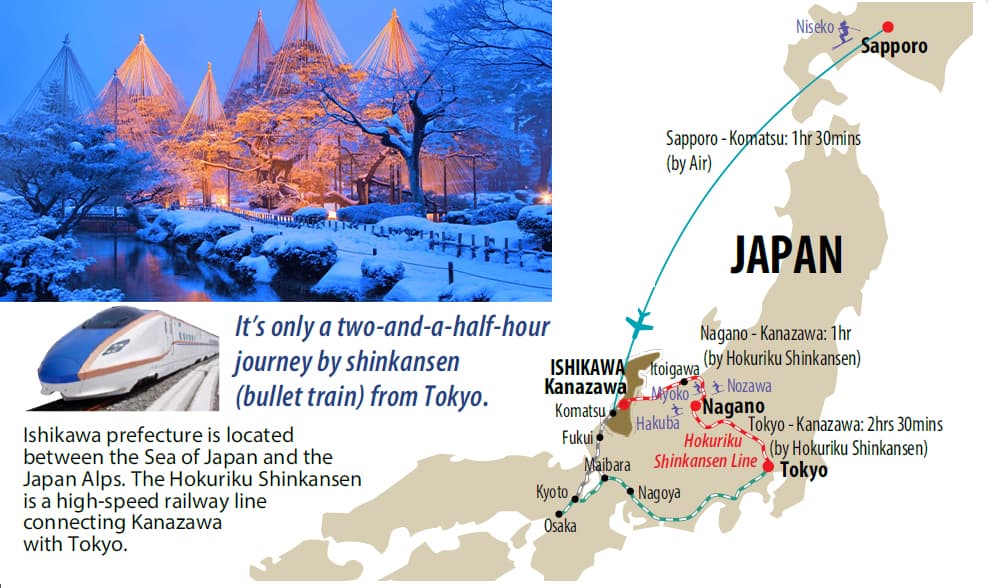 Kanazawa is the capital of the Ishikawa prefecture, and one of Japan's great castle towns. Its first feudal lord, a man by the name of Maeda Toshiie entered its Castle in 1583 and the rest, as they say, is history.
Under the Maeda clan's patronage, the area's crafting and culture flourished and according to local Japanese tourism authorities, the result of this was a bountiful wealth that totalled a staggering one million koku.For those not familiar with the kokusystem, it's a measure of payment in rice of which one kokufed one person for an entire year…  Basically, it's a lot of rice.
The signs of this wealth can still be seen today when strolling down the cobbled streets, and effectively peering back in time while observing the traditional samurai district, the towns abundant wooden teahouses and in interactions with geisha's who walk the streets with you.
For this reason and more, Kanazawa is coming into its own as "the other Kyoto" or "mini Kyoto". That is to say, it has all the attractions of the much better known Japanese city minus all of the tourist traffic and trappings.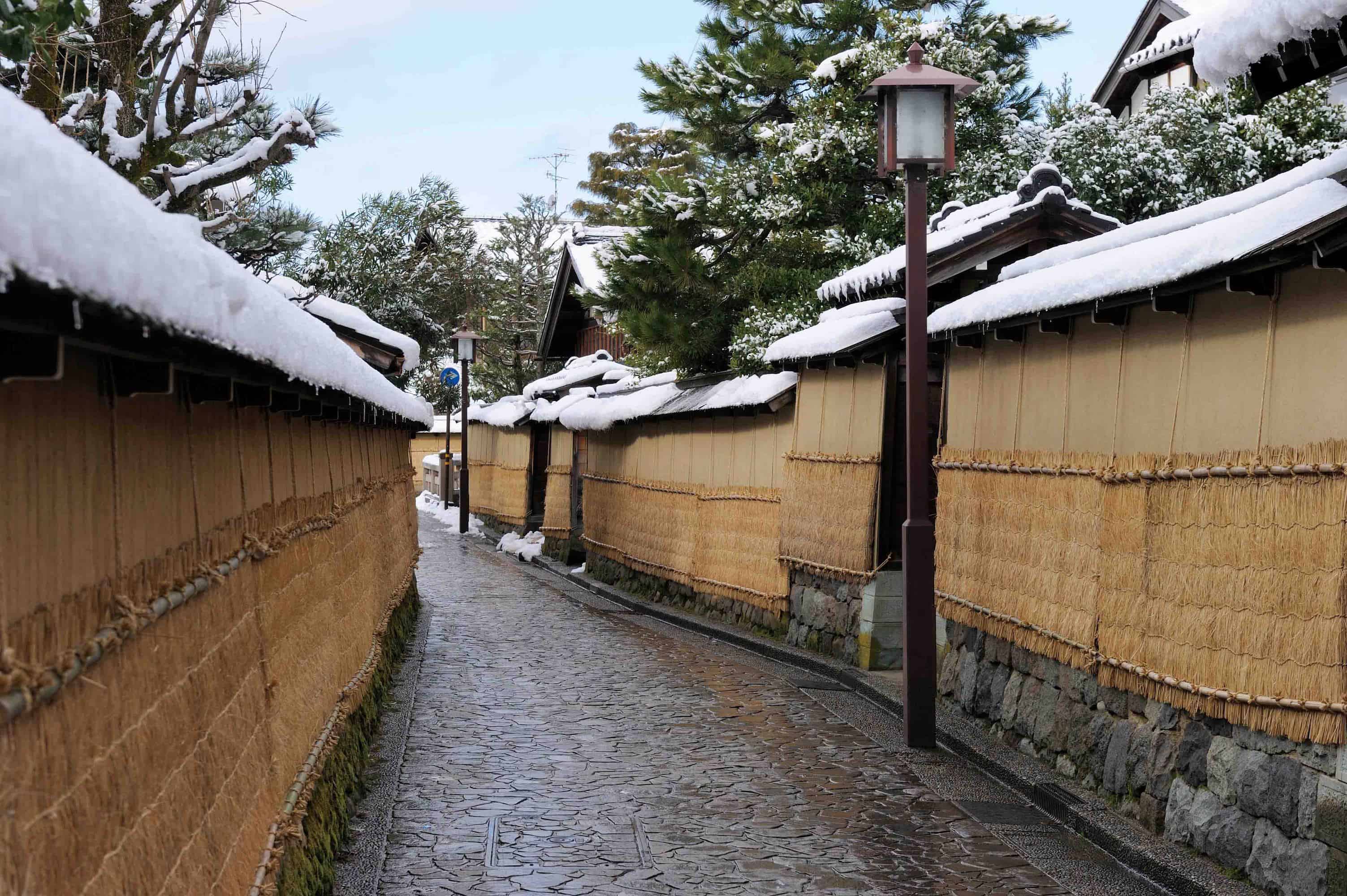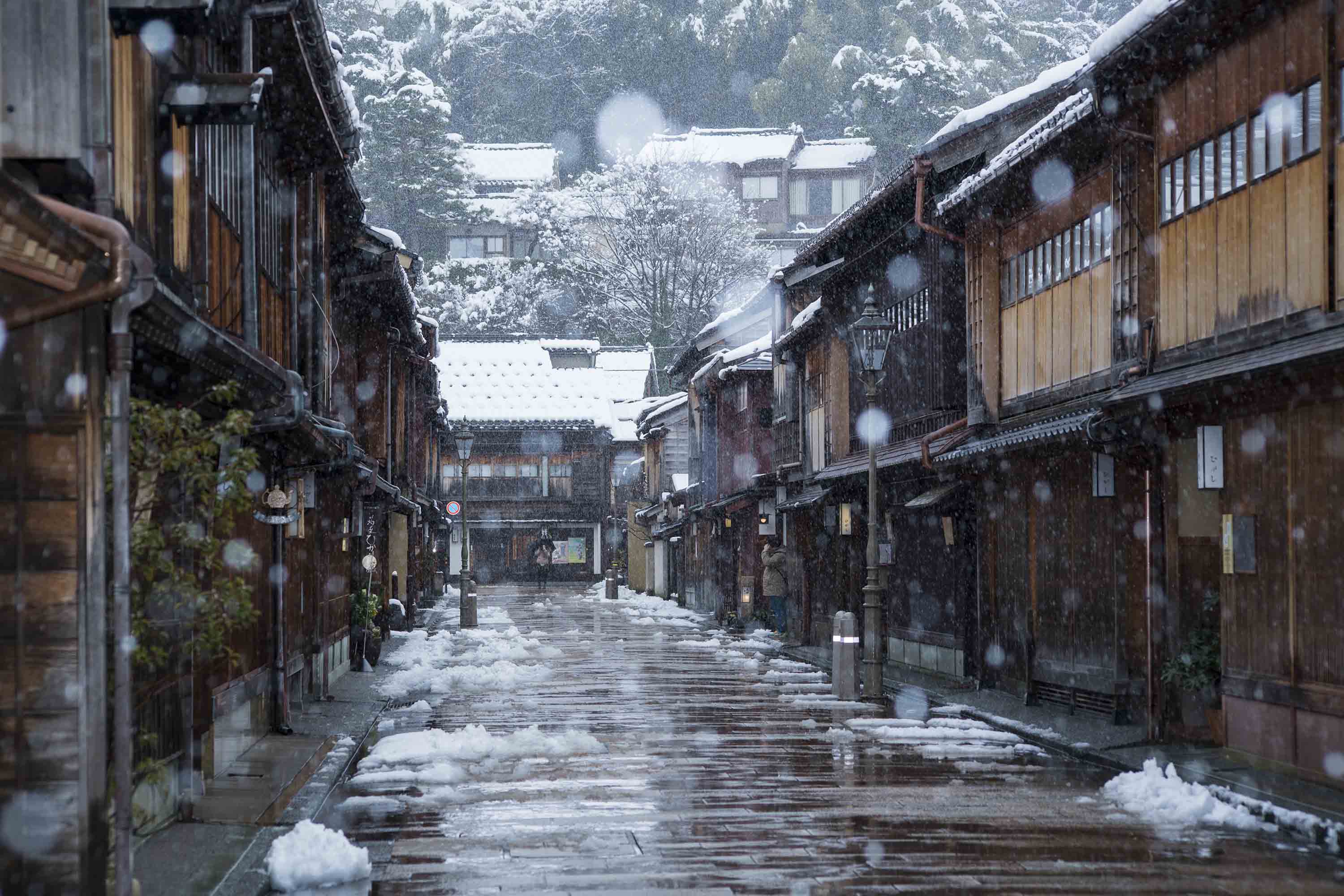 Short of detailing every possible activity to do in Kanazawa, (this would be a long list) we've compiled our top five picks – which in theory could be enjoyed in a single day, but better spread over a few. Note the prices provided may be subject to change with respect to a small rise in consumption tax from October. However, most activities in Kanazawa are staggeringly cheap, at a few thousand yen, if that.
See the above pins for the full spread of 'to-do's' in Kanazawa and read on for our 'top-picks' below…
5. Kutani Ceramic Painting
Similar to the 'Kaga Yuzen' silk dyeing activity we detailed last year, Kutani ceramic painting is an equally hands-on and archetypally Japanese experience.
The Kutani Kosen Kiln is Kanazawa's only such ceramic kiln and invites tourists in to witness the "potter's lathe to the final glaze". The best part is you can actually participate in the painting process and take a ready-made saucer or cup, create your own design and colour it using traditional paints and pigments. Even better is they'll bake your masterpiece and have it delivered to your home address within two months!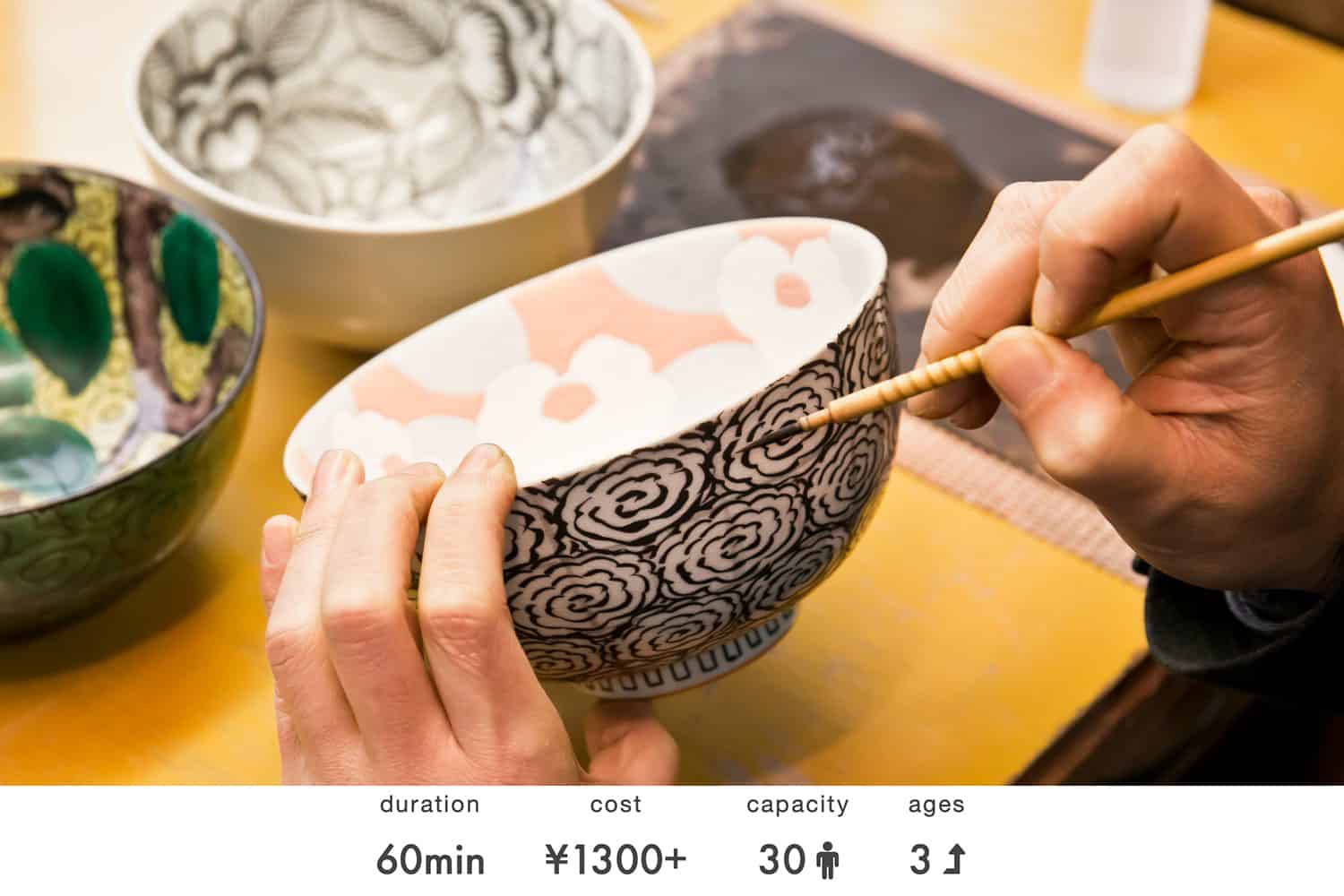 ---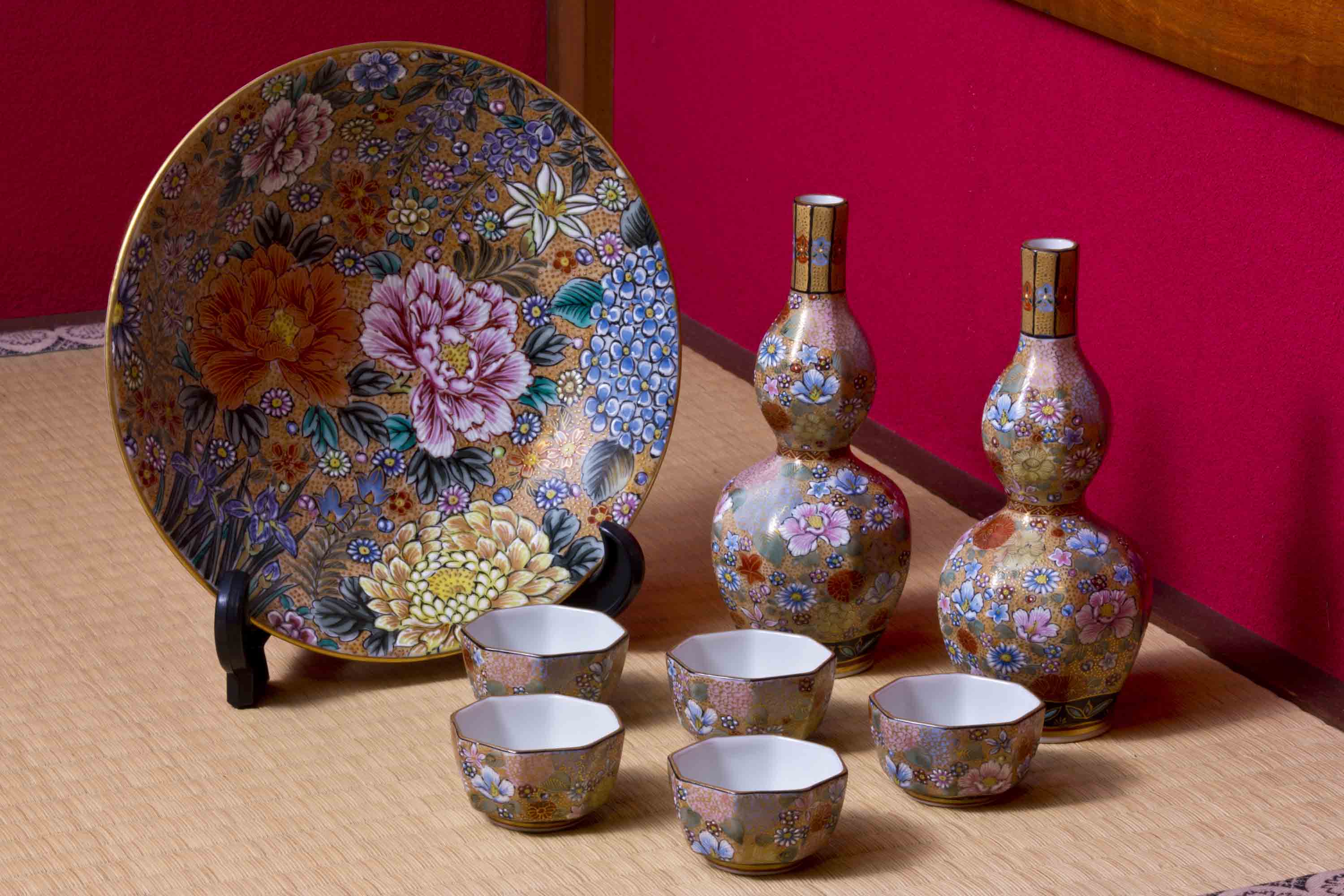 4. Tea Ceremony & Garden Experience
After an intensive porcelain painting session, it's a good idea to unwind with a traditional tea ceremony and garden experience at The Nishida Garden: Gyokusen-en
Now if you think the porcelain painting was time-intensive, bear in mind that the Nishida garden was constructed over the course of a century…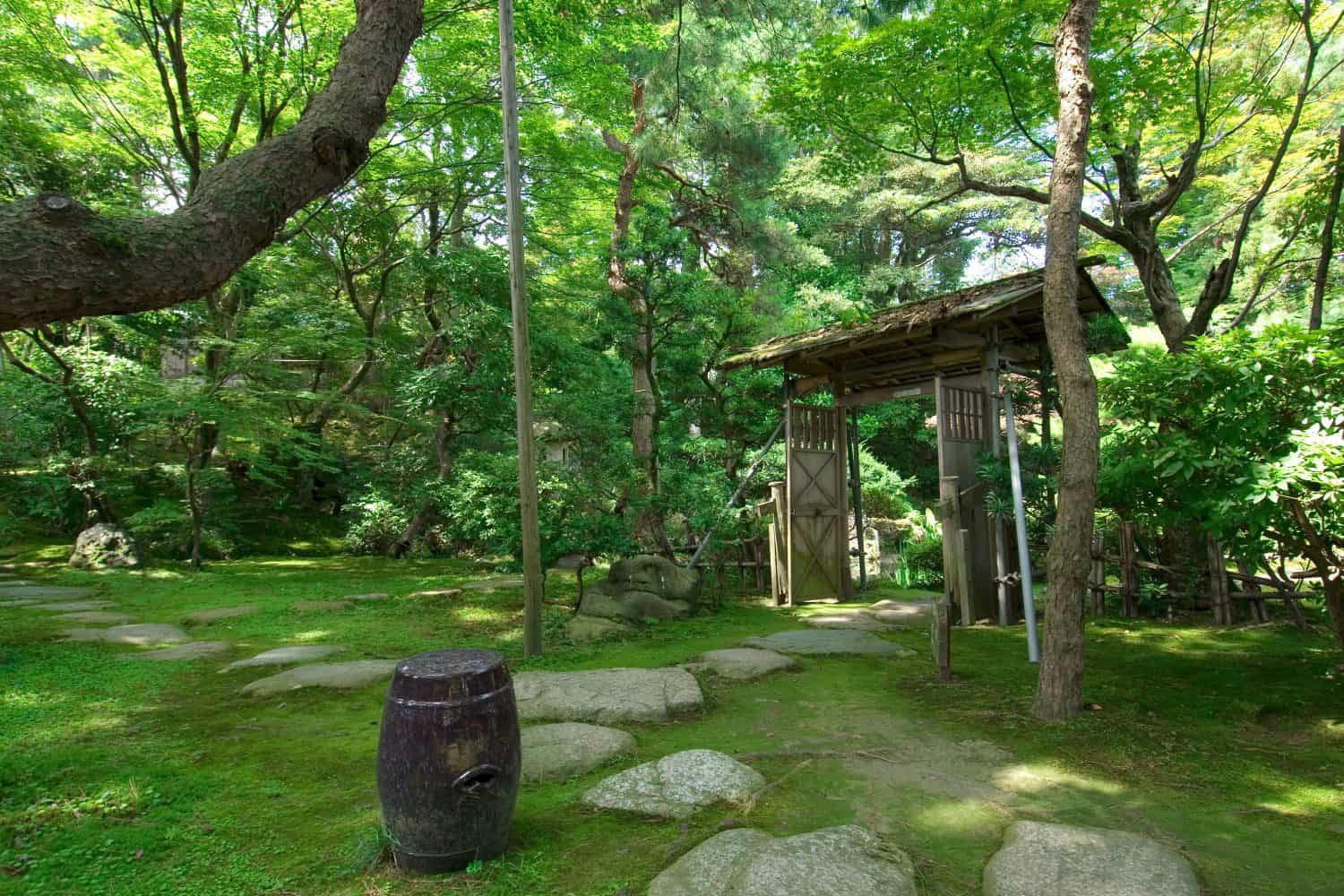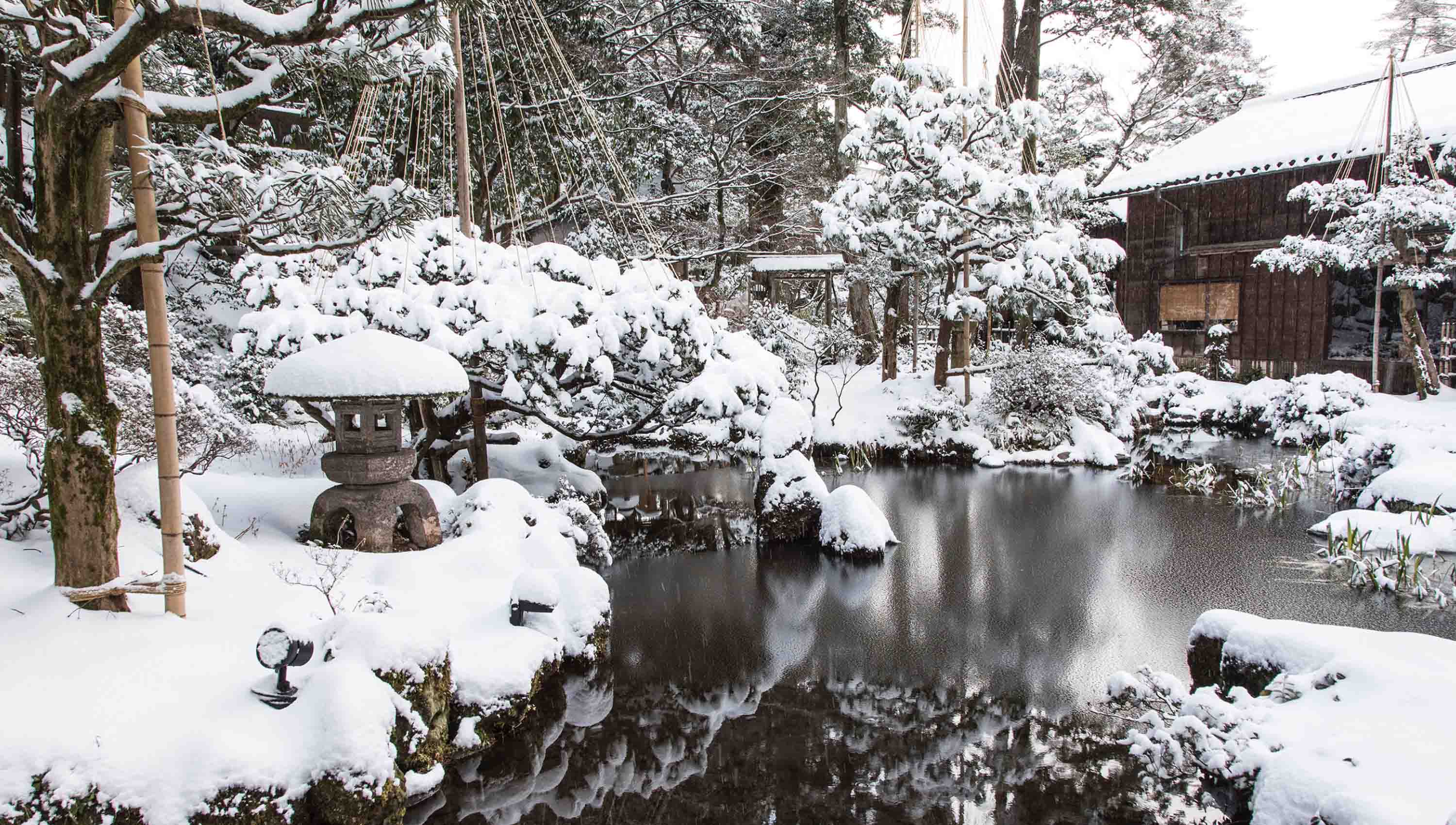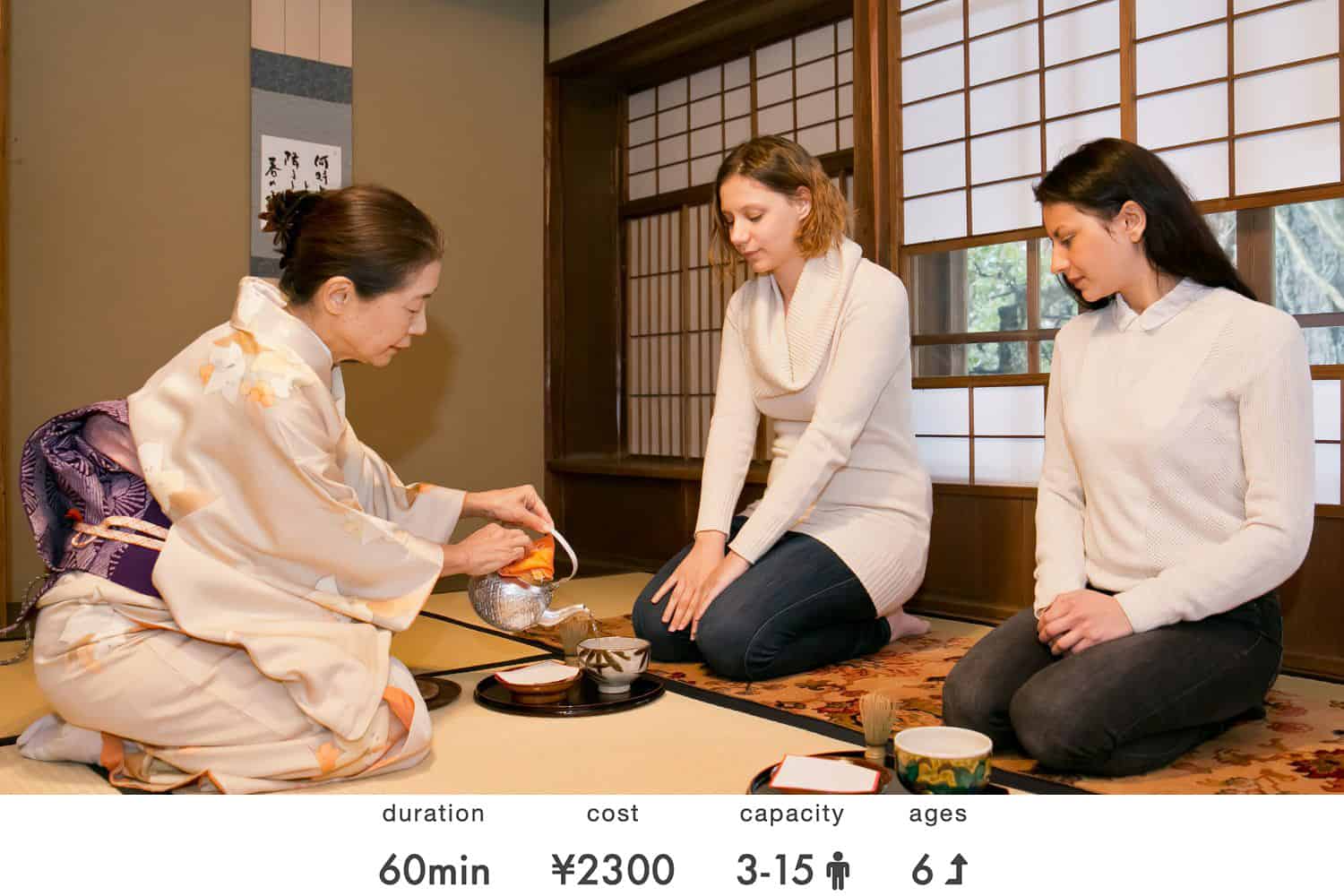 ---
The attractive garden invites you into the Saisetsu-tei Teahouse, the oldest of its kind in Kanazawa. Within you can participate in a traditional Japanese tea ceremony, whip green tea and savour hot matcha.
3. Japanese Confectionary Moulding
Anyone who's spent any time in japan will know they're serious about their sweets – so much so, the bread can sometimes be considered one.
In fact, Kanazawa, Kyoto, and Matsue are called the "three greatest Japanese places of confectionery making" in all of Japan. Arguably in that order too.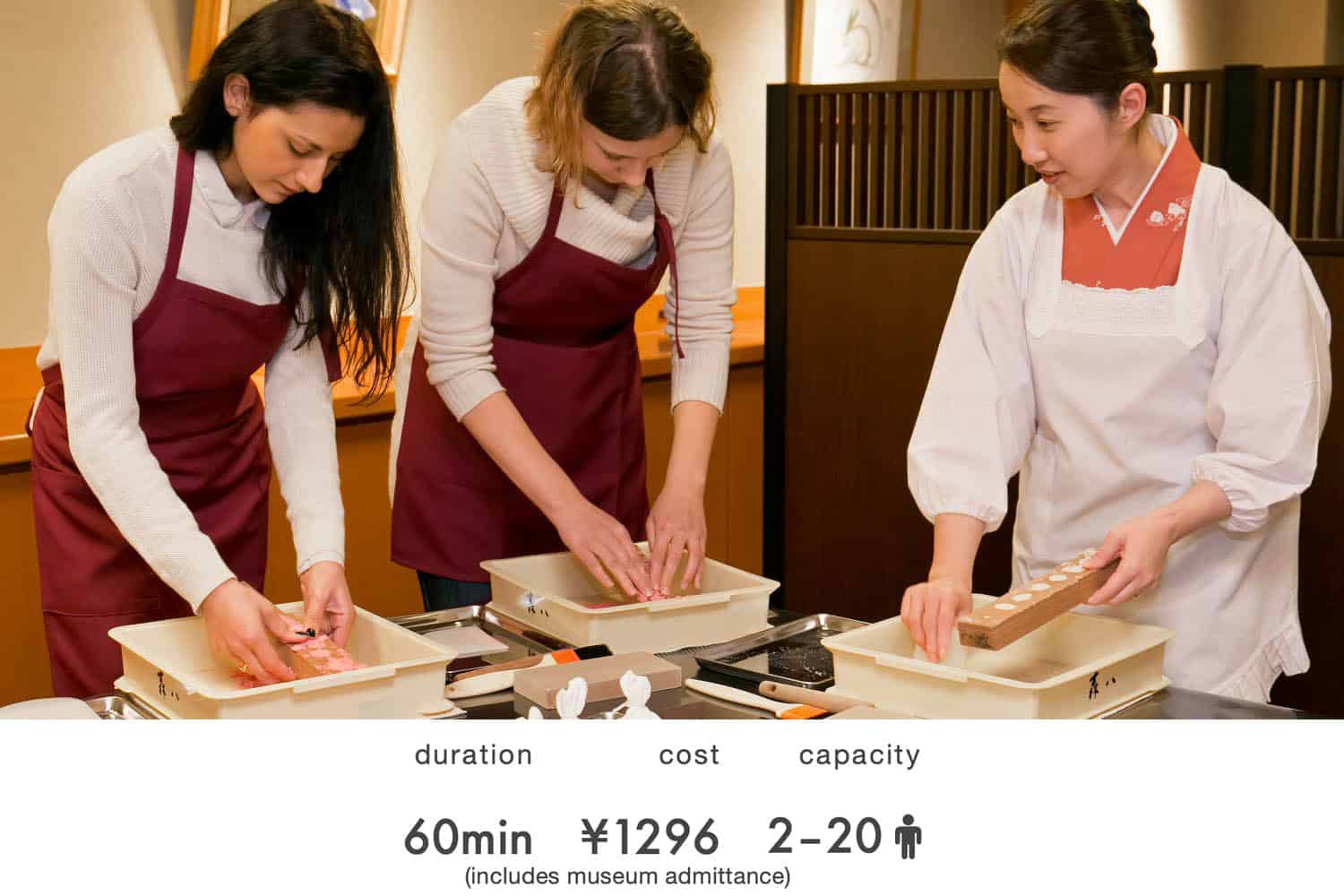 ---
Morihachi Kaga confectioneries take 'sweets' to a whole new level and lives up to the surrounding activities pedigree throughout the ages as it is no less than four centuries old. Located in the same building as the Kanazawa Museum of Wooden Japanese Sweet Moulds (two birds one stone), within the confectionary store, you can learn to mix and knead rice flour, food colouring add a special powdered sugar and mould it into a sweet – the perfect compliment to all the tea you just finished drinking.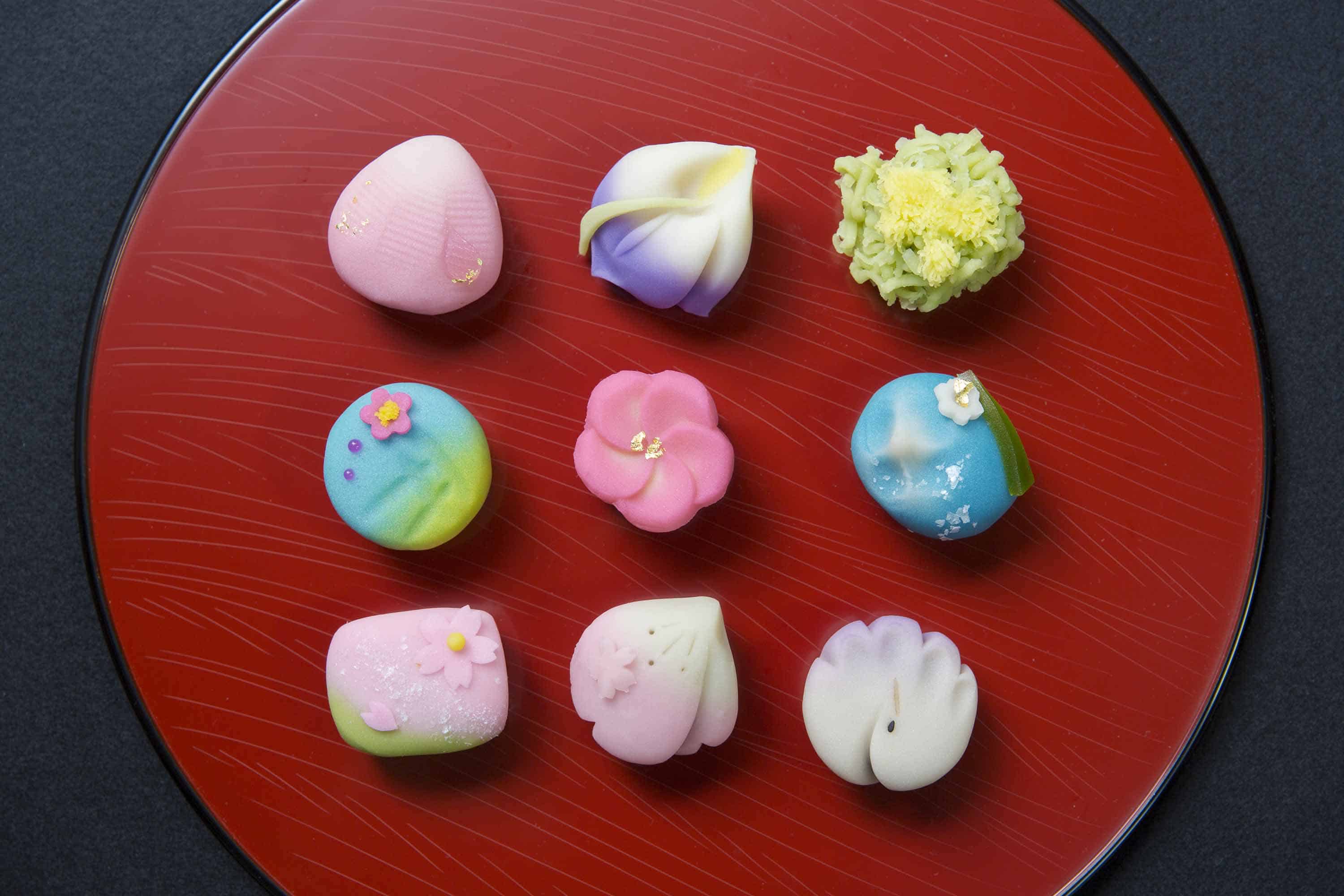 2. Sake Brewing Tour and Tasting
Forget sushi, ramen or the aforementioned confectionary. If you want a real taste of Japan, it doesn't get more Japanese than sake.
In keeping with the 100 year trend for doing things – Fukumitsuya sake brewery(one of Kanazawa's best) employs 'Hyakunesui' – which translates to 'one hundred year old water' in English and describes the blessed water they use in their product which begins as rain and snow falling on nearby Mt. Hakusan.
This water is then filtered underground and 'blessed' by the minerals therein for no less than one hundred years before finally being brewed into sake.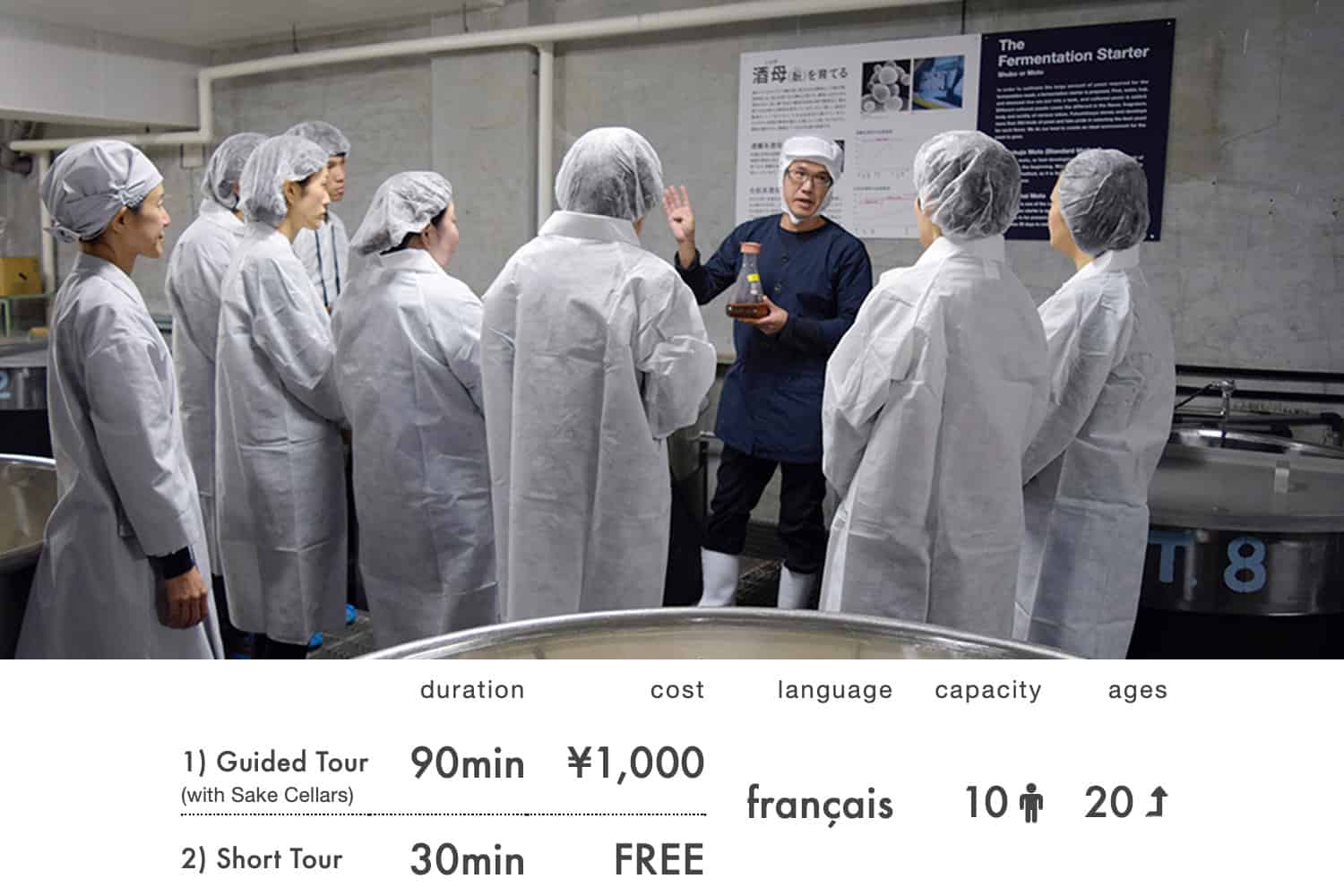 ---
Guided tours run on Mondays, Tuesdays, Thursdays, Fridays and Saturday's whilst the short 30min tour runs daily and is entirely FREE with complimentary sake tasting.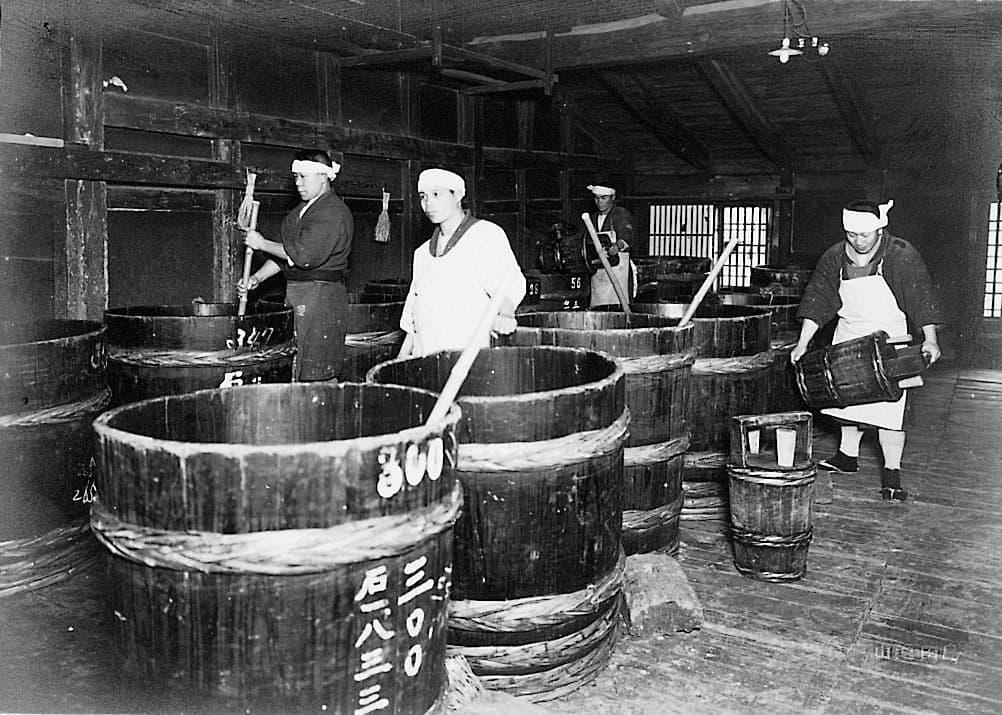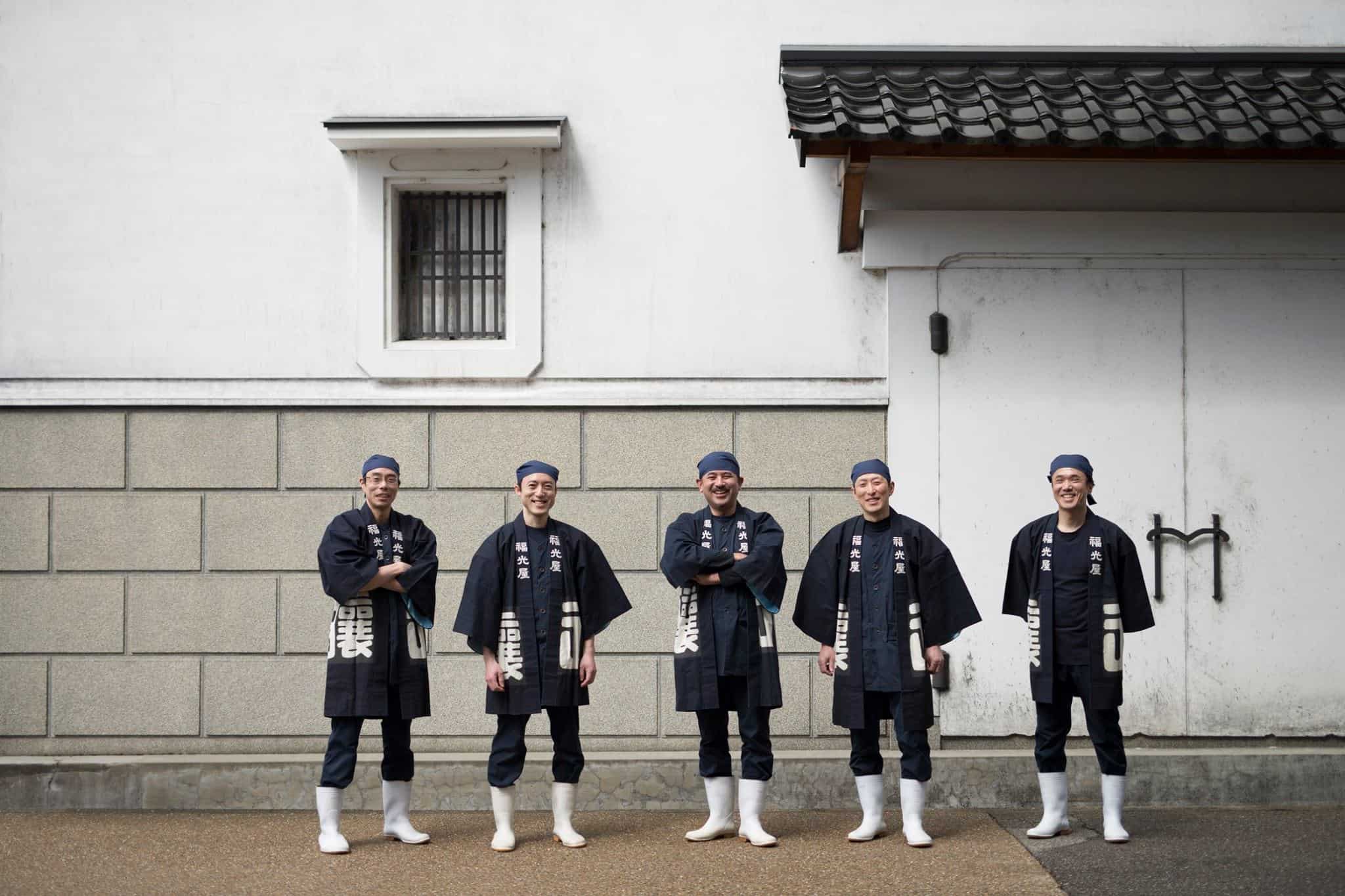 1. Geisha Evenings
Last but certainly not least, a unique opportunity exists to enjoy an evening with geisha at a two hundred-year-old local teahouse, 'Kaikaro' in the traditional district of Higashi Chaya.
A bona fide rarity these days, only a few cities in Japan still maintain a number of genuine Geisha and Kanazawa is one of the bigger ones with some of the most accessible Geisha shows. Indeed, it is typically very difficult to attend any performances due to strict admittance policies and while it is possible to witness a Geisha evening here, it is still far from a touristy event.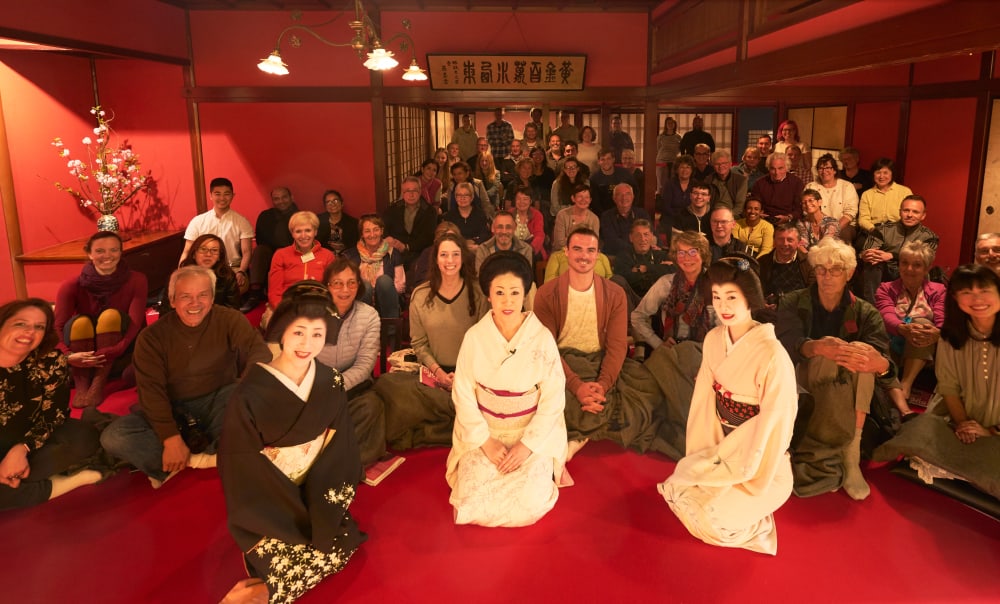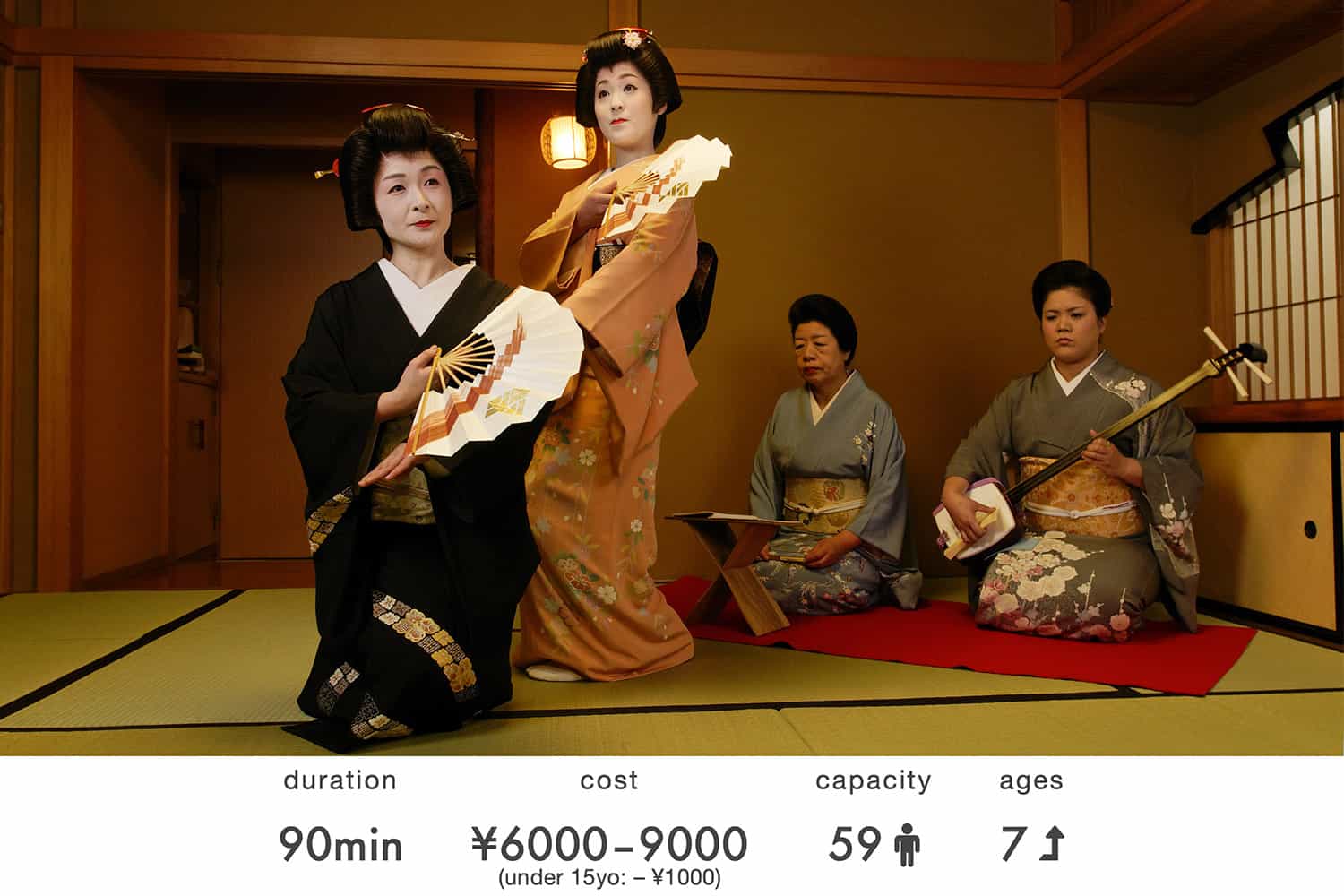 ---
The program is only available for one month during both spring and autumn. As this is subject to change, you can find out exactly when here.
Bonus activity:
Kaga Cuisine Cooking
No day/stay in Kanazawa would be complete (or possible) without fuelling up on some of the local cuisine. See here for a comprehensive list on where to eatbut we expect you'll probably love it so much; you'll want to learn how to make it yourself.
Enter Aoki cooking school… Located in the samurai district of Nagamachi, at Aoki cooking school a professional chef will teach you to make such dishes as Jibuni and Kaga cuisine.
Whilst recipes are given in English, the instructions are in Japanese – which we think makes it an even more exciting challenge.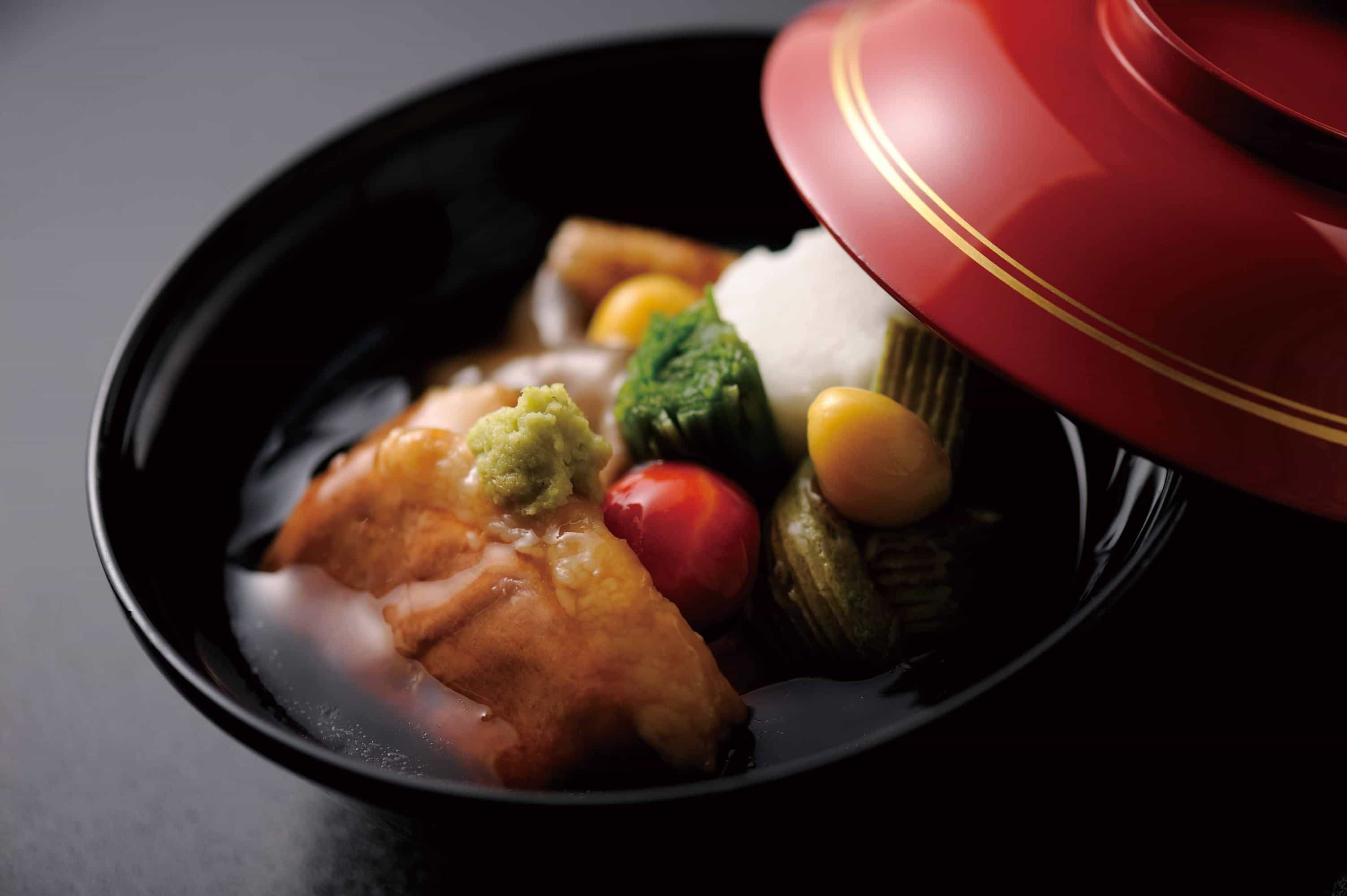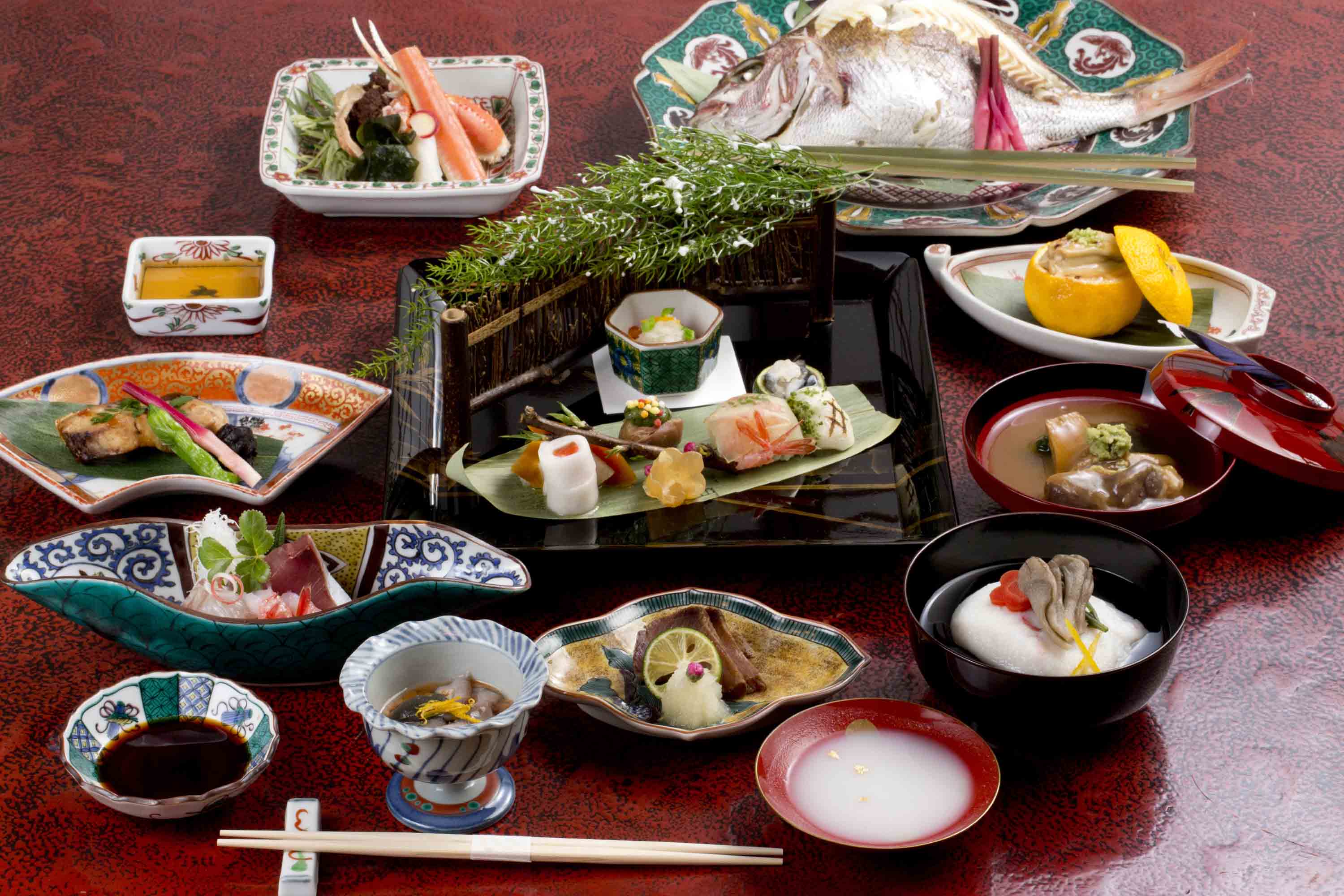 Getting there & getting around:
As touched on above, Kanazawa is centrally located in Japan and very easy to get to from ski resorts and cities alike. See below for relevant city/mode of transport. But our recommendation is starting from Tokyo and killing two birds with one proverbial stone by hopping on the Shinkansen, which is an experience in itself.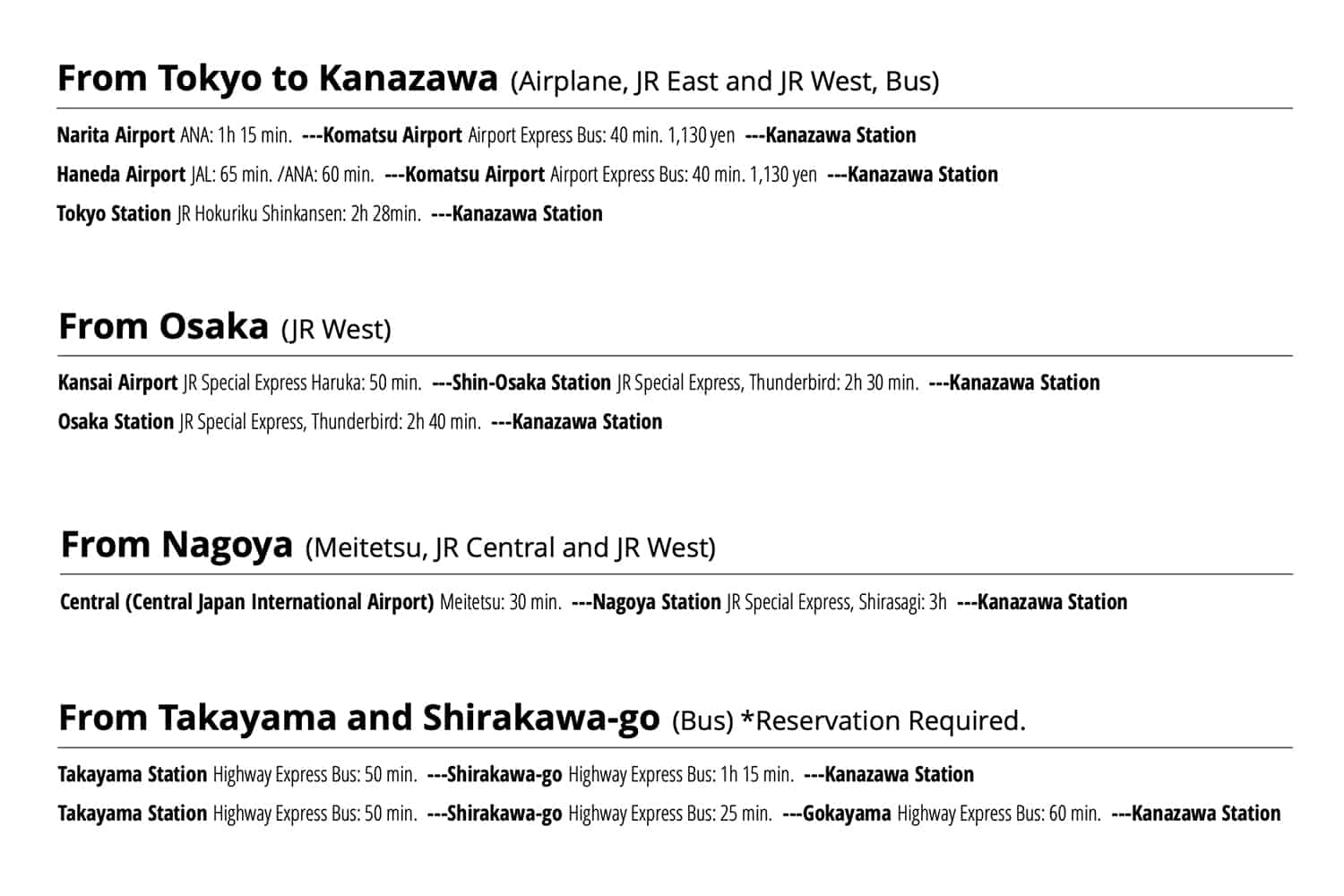 Once in the heart of Kanazawa, most of the attractions mentioned here are within walking distance of a few kilometres radius. Otherwise a 200-yen bus fare will get you on the Kanazawa bus loop and each bus stop is displayed in English (very important)…
If you've been to Kanazawa yourself, do let us know in the comments on social media – where you visited and if you think we missed any must-do activities!
Now that we've ticked off the 'must-do', check back in soon as we'll be profiling the 'must-see' parts of Kanazawa and the wider Ishikawa prefecture.
---
Mountainwatch Guide To Shiga Kogen
Mountainwatch Guide To Nozawa Onsen
Definitive Guide To Nozawa Onsen
Everything To Know About Niseko
For great deals on visiting the 'Cultural Capital' see: http://kanazawa-winter-stays.com/liquidsnowtours/