Asahikawa: The Ski City of Hokkaido's Powder Belt
April 5th, 2021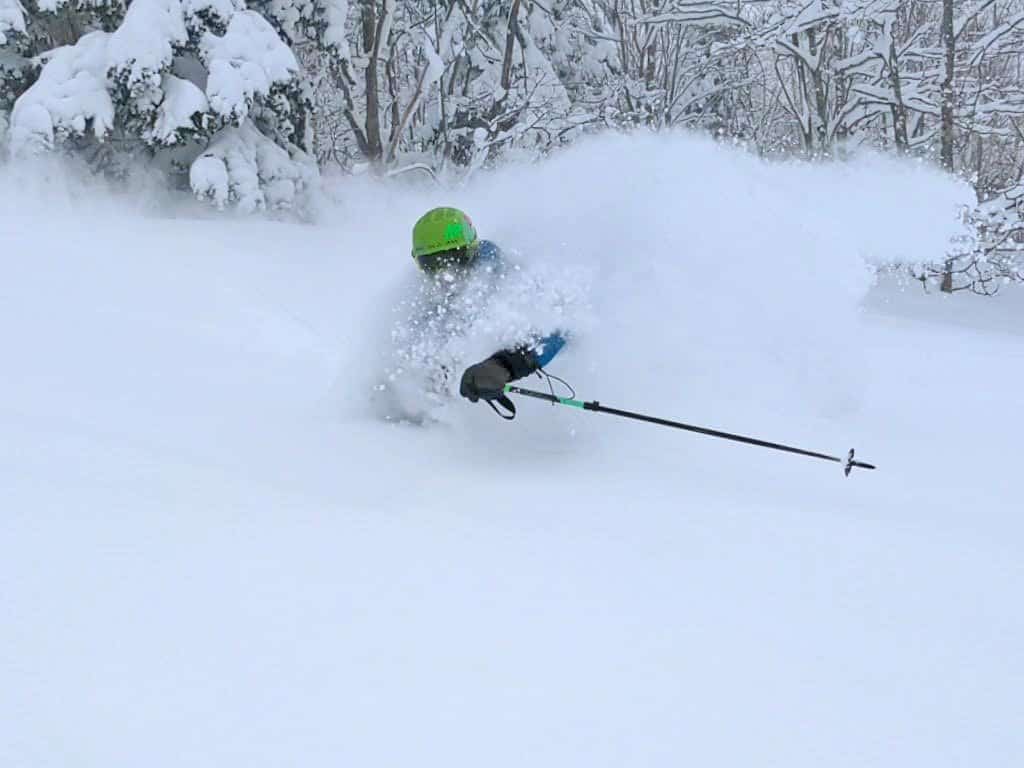 Mountainwatch | Nadine Robb
Stopped in my tracks, I peered down the tiny Asahikawa side street that had caught my attention. Undeterred by nightfall, the snow fell steadily, illuminated by the many lanterns and various light sources that scattered the narrow walls. Small wooden doorways on either side were distinguished by a mishmash of Kanji covered signs, as each establishment made its bid to lure in chilled travellers.
Appetising smells spilled out of vents and doorways – furthering their efforts to entice, and as heat escaped, steam rose up against the snowfall. Stealing a glance behind me at the modern, downtown cityscape of Asahikawa, this street was a portal to old Japan.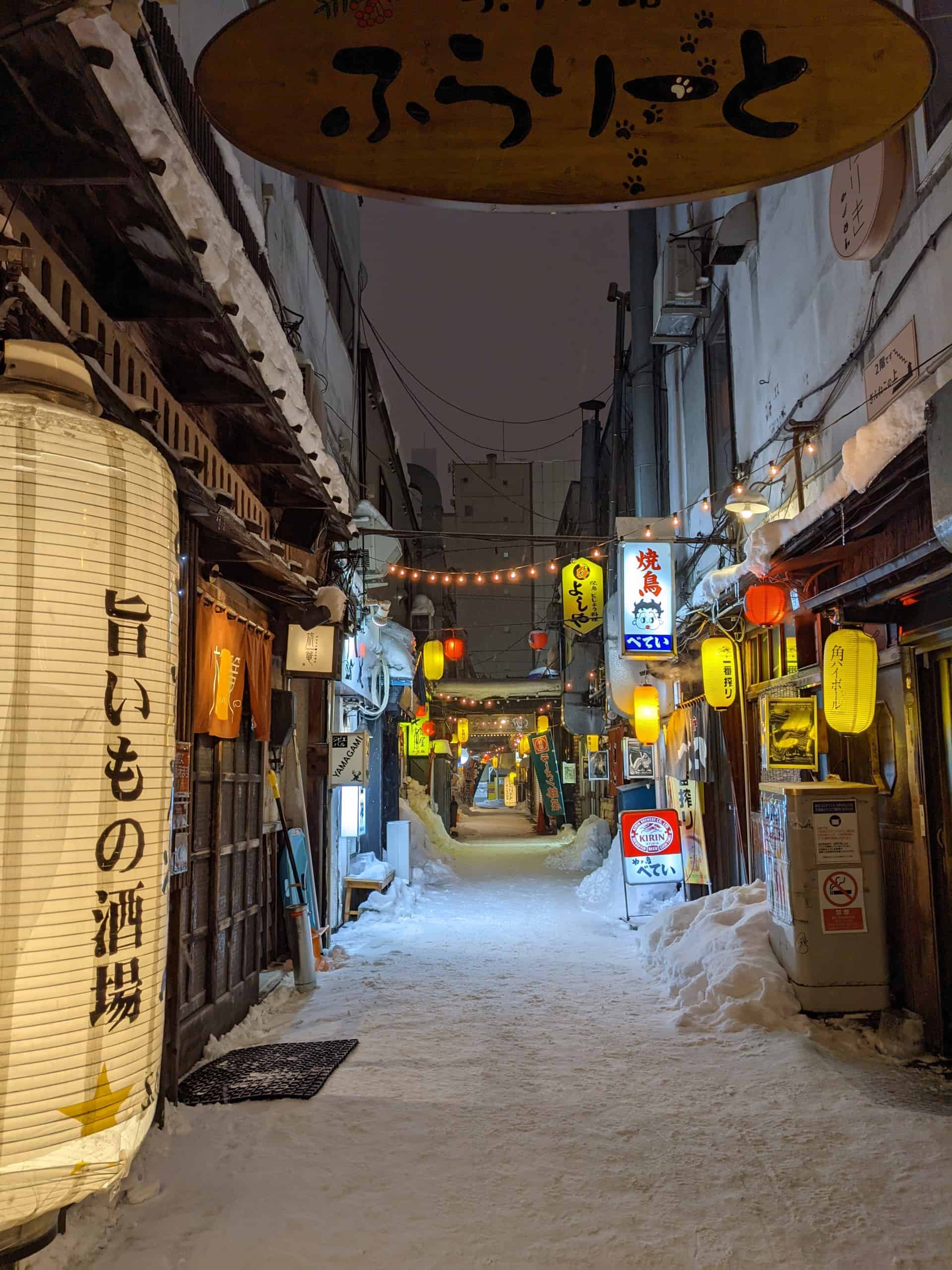 Centrally located in Japan's northern prefecture of Hokkaido, Asahikawa is the island's second-largest city – after Sapporo – with a population a quarter of the size. As the lesser trodden path, Asahikawa offers a less touristic, perhaps more accurate reflection of everyday life in Japan's far north. Existing as a clean, contemporary city, it is anchored in authenticity, history and culture. Taking just one hour and thirty minutes from Tokyo's central airports to touch down on Asahikawa's solo runway, its ease of access and proximity to ski resorts make it the perfect base from which to explore Hokkaido's interior.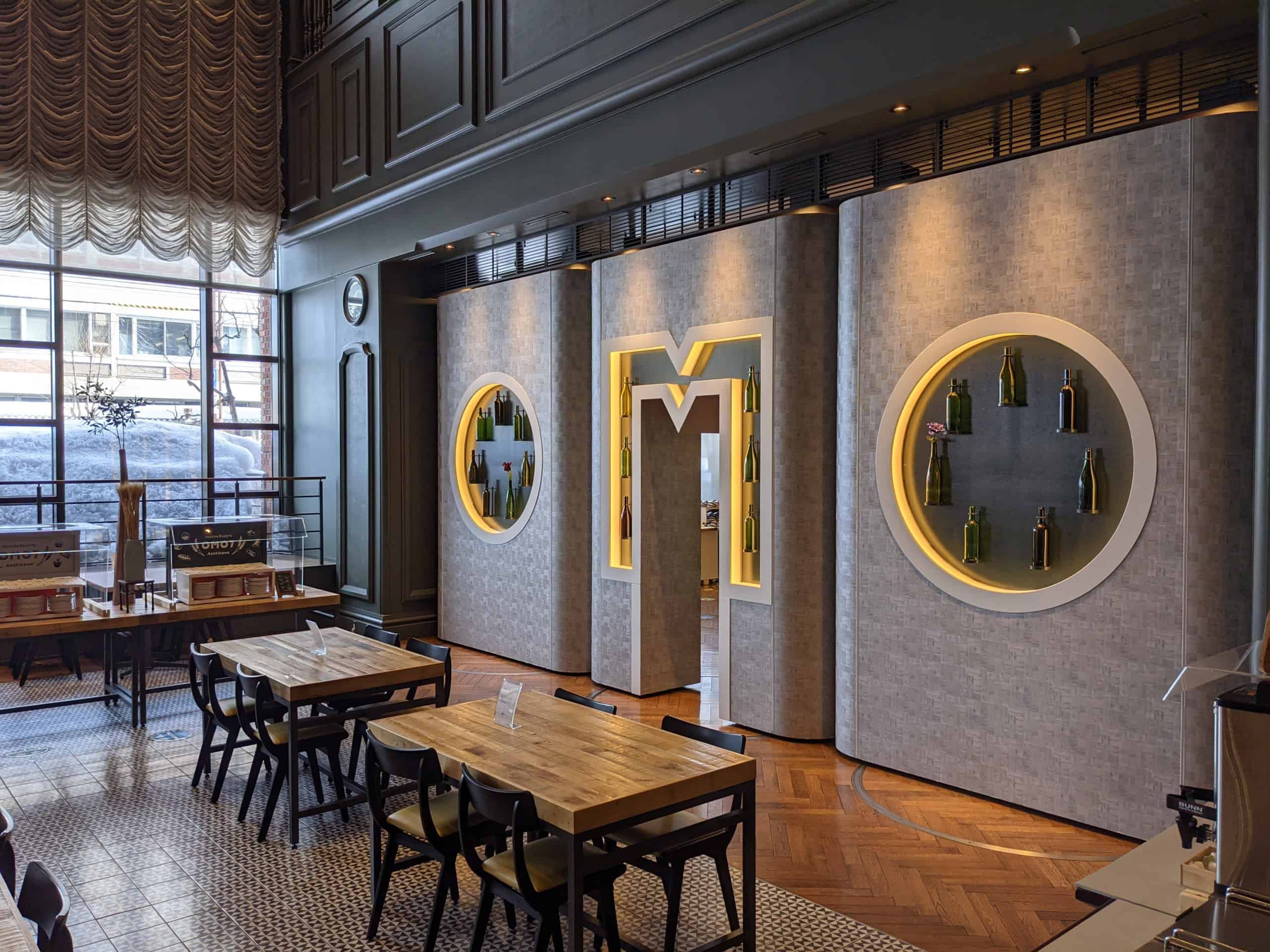 With three days to ski, eat, drink and explore, a 50-minute taxi ride brought us to Hoshino Resorts OMO7Asahikawa – a chic, trendy travel hotel in the downtown core of Asahikawa. Ignoring the room size status quo for city hotels in Japan, it was immediately evident that the focus was on comfort, convenience and atmosphere. With an expansive lobby, cafeteria, reading area and shop, it oozed originality in its playful, yet stylish appointment. The shop offered ski rentals and retail items – geared towards powder riding – with piste maps and daily weather reports clearly displayed; enormously useful for those planning to hit the slopes. With an upbeat vibe throughout and friendly, English speaking staff, we felt quickly at home and turned our attention to skiing.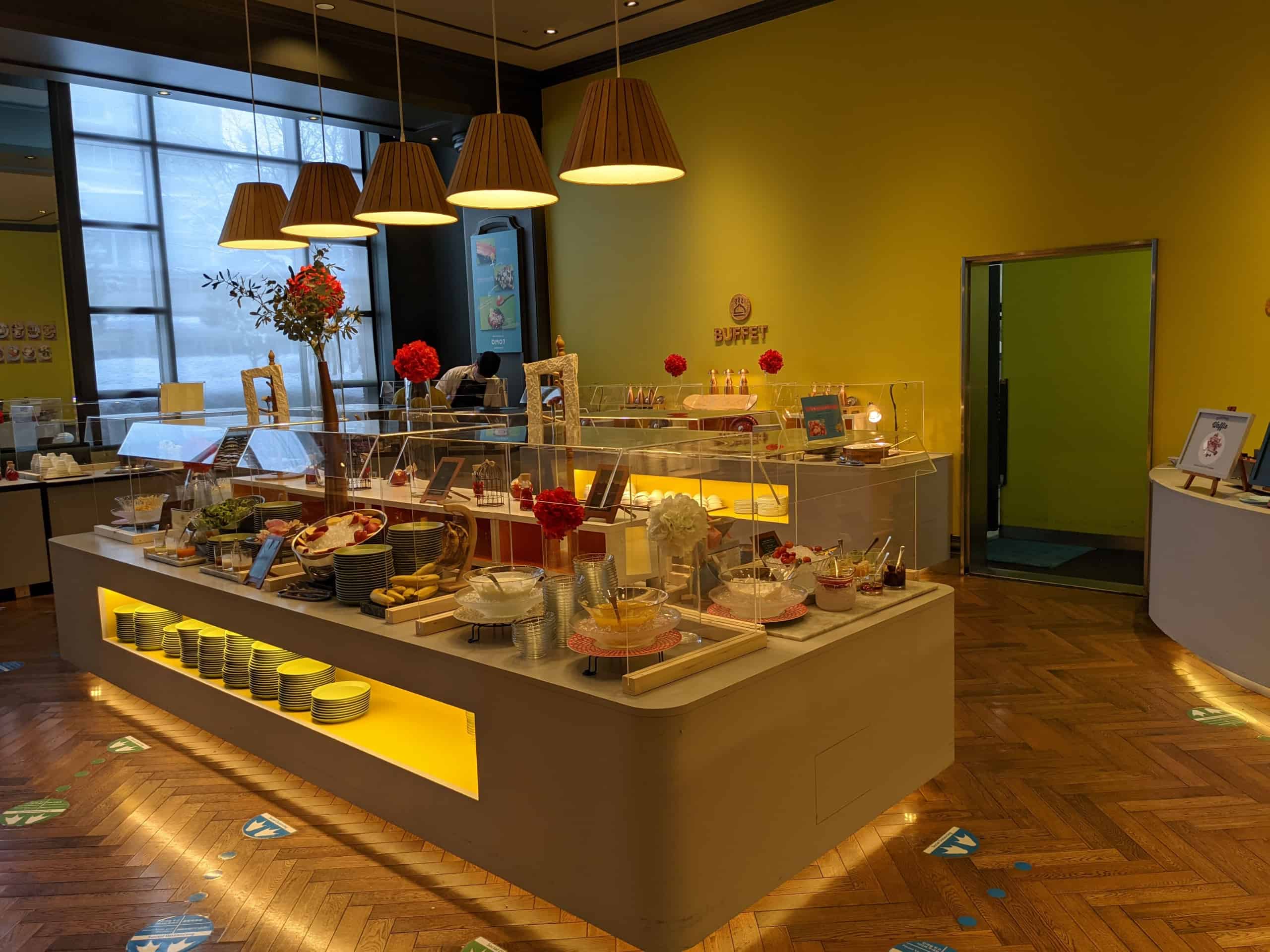 Hokkaido is a celebrated international powder ski destination. Every winter, cold winds are driven down from Russia by the northern jet stream, which gather moisture as they cross the Sea of Japan. By the time Hokkaido is reached, fully formed storm cycles are ready to unload their powdery bounty across the island. The further inland you go, the lighter and drier the snow becomes, as the conditions are more reflective of continental regions: that is; colder and less humid. Known as the Hokkaido Powder Belt, this region offers arguably the world's lightest and driest snowfall.
Anxious to test this, we took the ski shuttle from the lobby of OMO7 to the resort of Kamui Ski Links – some 45 minutes away. Being February in Hokkaido, it was of course snowing steadily, accumulating at an impressive rate. With information in English and a logical layout of the base building, no time was wasted in fitting our rentals, buying our lift tickets and snatching up a piste map to pour over in the gondola.
Though well acquainted with powder snow, I failed to make a snowball – determined though I was – owing to a lack of moisture in the snow. I soon became addicted to scooping up handfuls of powder and blowing it into the air, watching it disperse as if like dust. Indeed; the snow in Hokkaido's Powder Belt is unparalleled.
With so much anticipation built, we snapped into our skis and launched down the slopes. As we had our two and four-year-old with us, we took turns having solo laps through the more adventurous terrain, while the other parent snaked down the green runs with them – playfully bouncing through the powder on either side of the runs without compromising supervision. Being able to lap green slopes by means of a gondola is a huge advantage, particularly with children.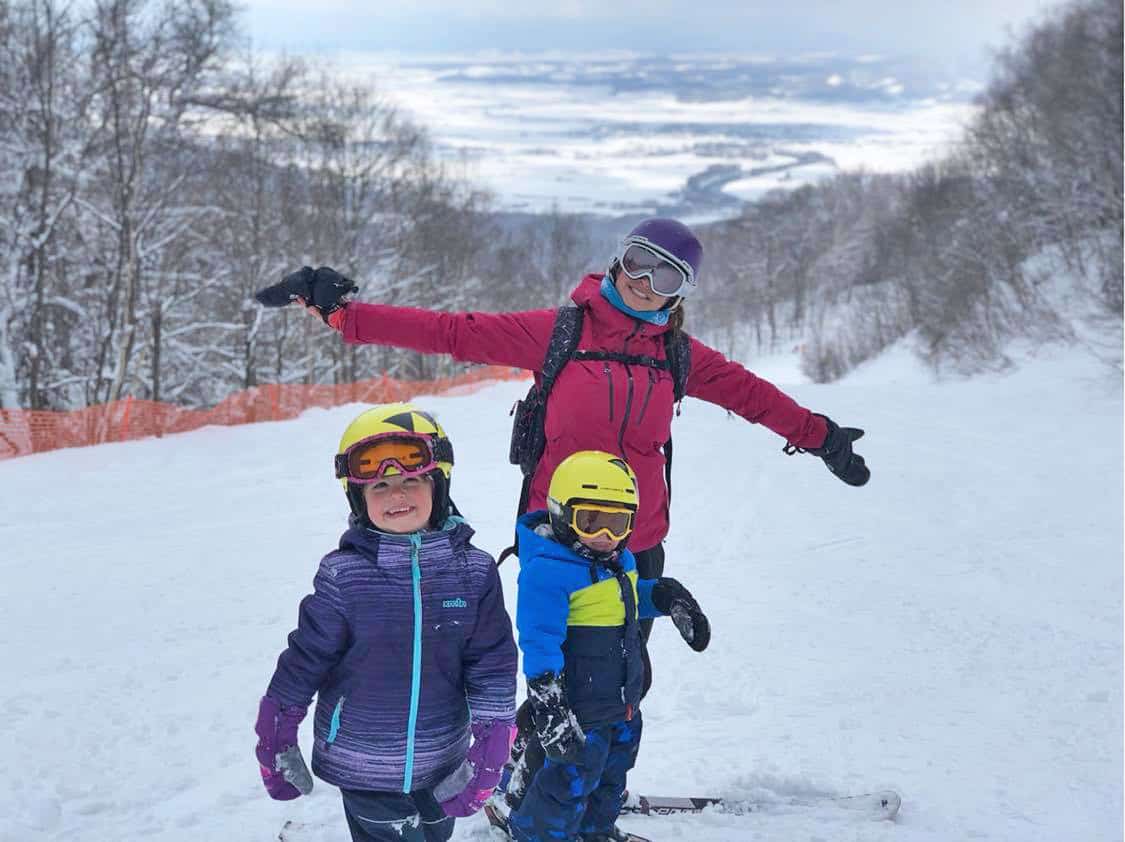 The price for great snow is cold temperatures and being afforded a warm up between each run spared them from being exposed to the elements for too long at a time, ultimately allowing them to stay on the slopes for longer. Both kids found the powder hilarious, watching wide eyed as their skis vanished under a white blanket, with their knees – or waists – breaking trail like heavy-duty snow ploughs. The looks of uncertainty rapidly transformed to pleasure, as they too caught the "powder bug".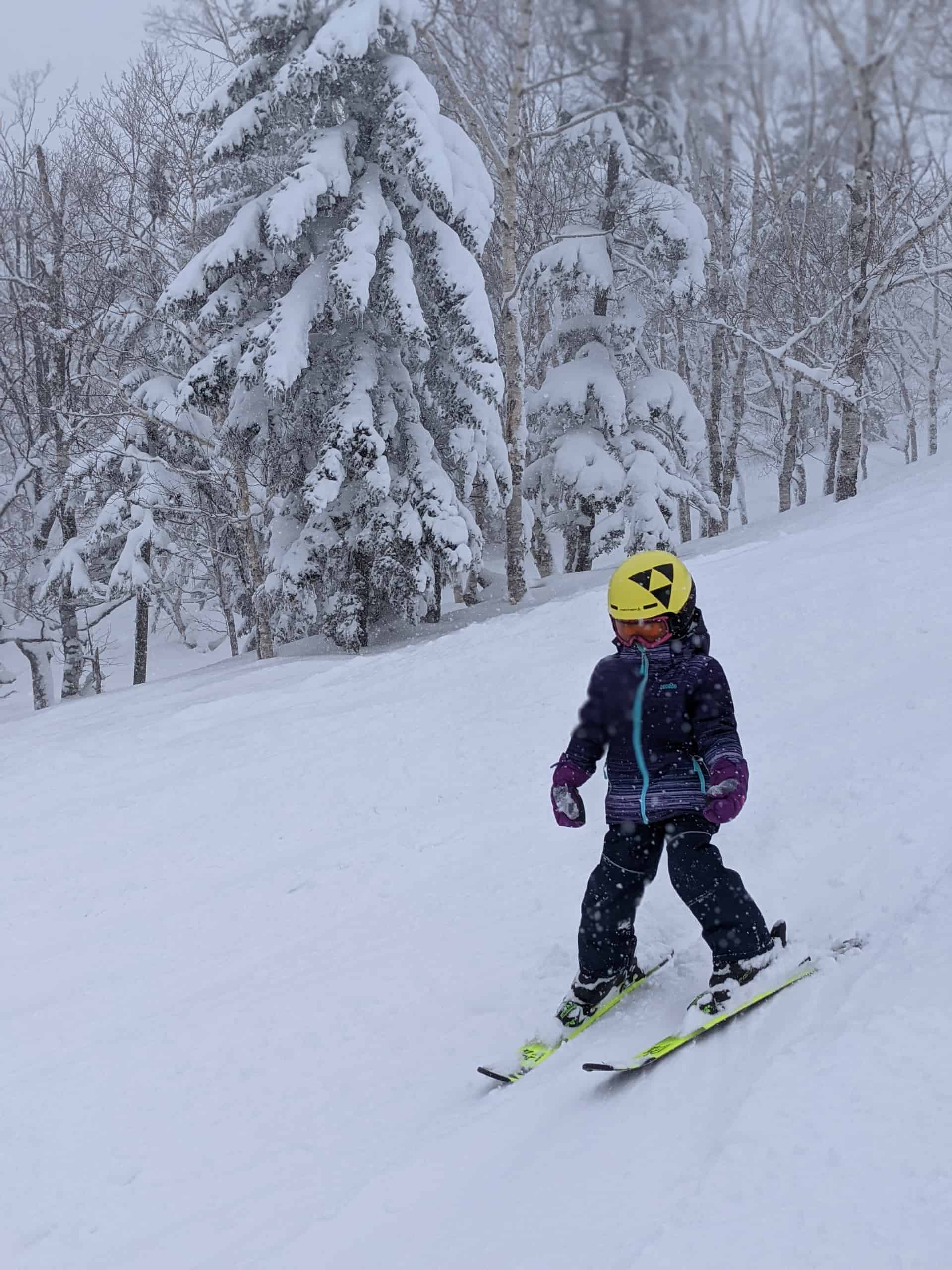 The more advanced terrain was primarily in the trees, though there were some wide-open powdery sections too. Without needing to spare a thought for tree avoidance, one could quickly get a handle of powder skiing in this environment. The tree runs were fun, nicely spaced, and predominately non-committed – allowing for an easy retreat to groomed runs if it was more challenging than expected. Being exceptionally well marked meant that strangers to the resort or those new to tree skiing could explore it at ease, always knowing that they would be fed back to larger runs or the base area.
As I was solo skiing in the thick of a snowstorm, I relied heavily on this. Living up to its reputation for excellent snow, Kamui Ski Links has a good offering of beginner through to entry level off-piste terrain, and though we unwittingly visited on a public holiday, there was a distinct absence of crowding or line ups.
Awaiting our return from the slopes was the sauna at OMO7. Sliding into one simmering pool after another, the cavernous room had foreign elements, blending Japanese onsen culture with Europe's sauna practising one. Following a long soak, steam and sauna, we bundled up and hit the streets of Asahikawa with an OMO "Ranger" – a guide to ensure that no highlights were overlooked as we explored the city by night. The undiscriminating snow coverage meant that even the busiest of streets maintained a wintry, ski town atmosphere, and as the sun retired for the evening, the quaint streets and culture-rich corners of the city came to life.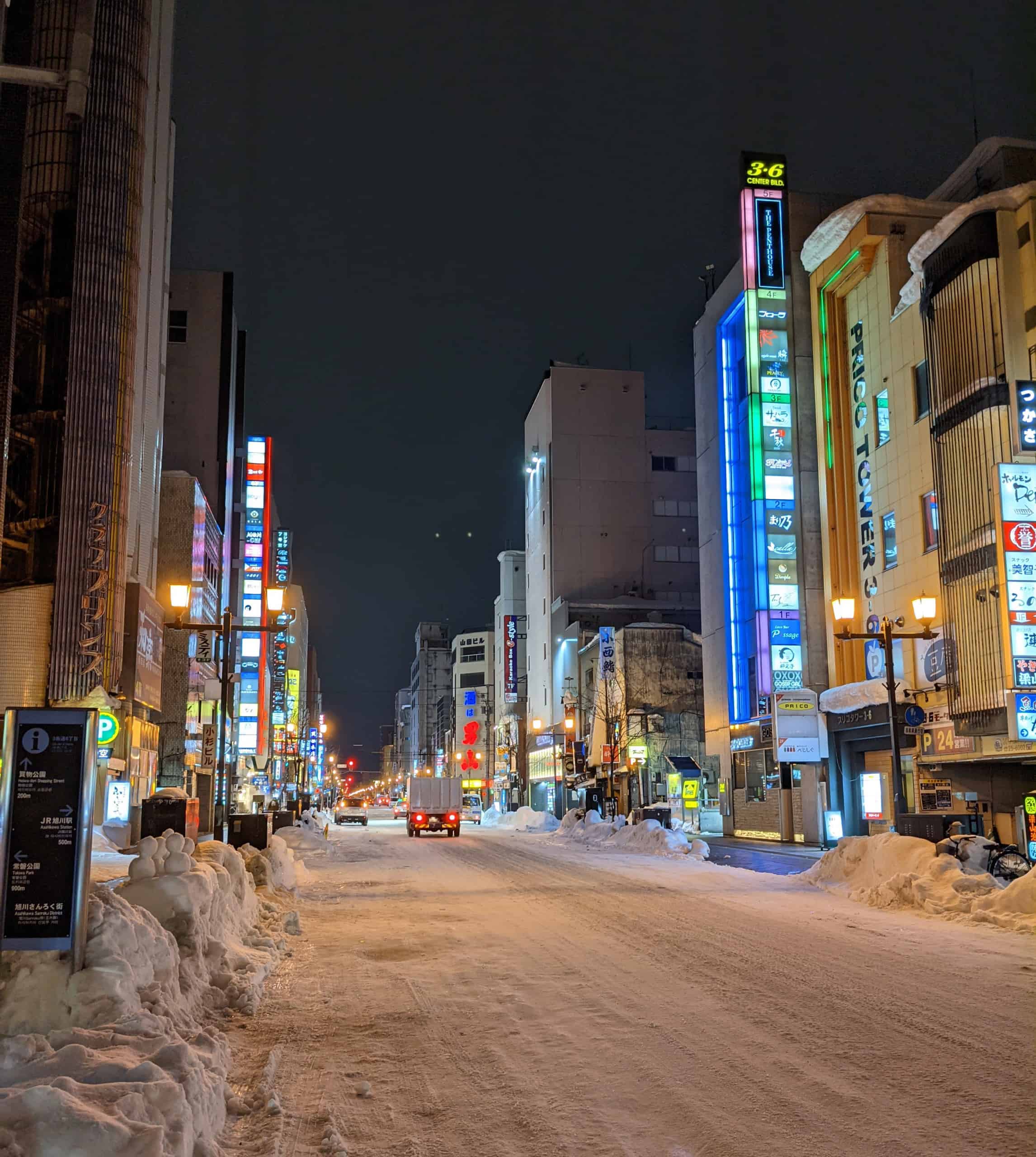 As the county's leading prefecture for agriculture, it stands to reason that Hokkaido's produce is the best in Japan, leading to a high volume of quality cuisine. Our Ranger guided us through a local supermarket, highlighting local delicacies and interpreting what we were looking at, so that context and significance were not passed over. After that, our Ranger led the way through the city's most nuanced areas, before delivering us to one great restaurant after another. Not needing to wade through a deluge of online reviews on where to eat, or fumble on my phone with frozen fingers in an attempt to navigate (all the while assuring two grumbling, cold kids that we're almost there) the evenings were easy – allowing us to fully relax, enjoy and soak up the magic of Asahikawa at night-time.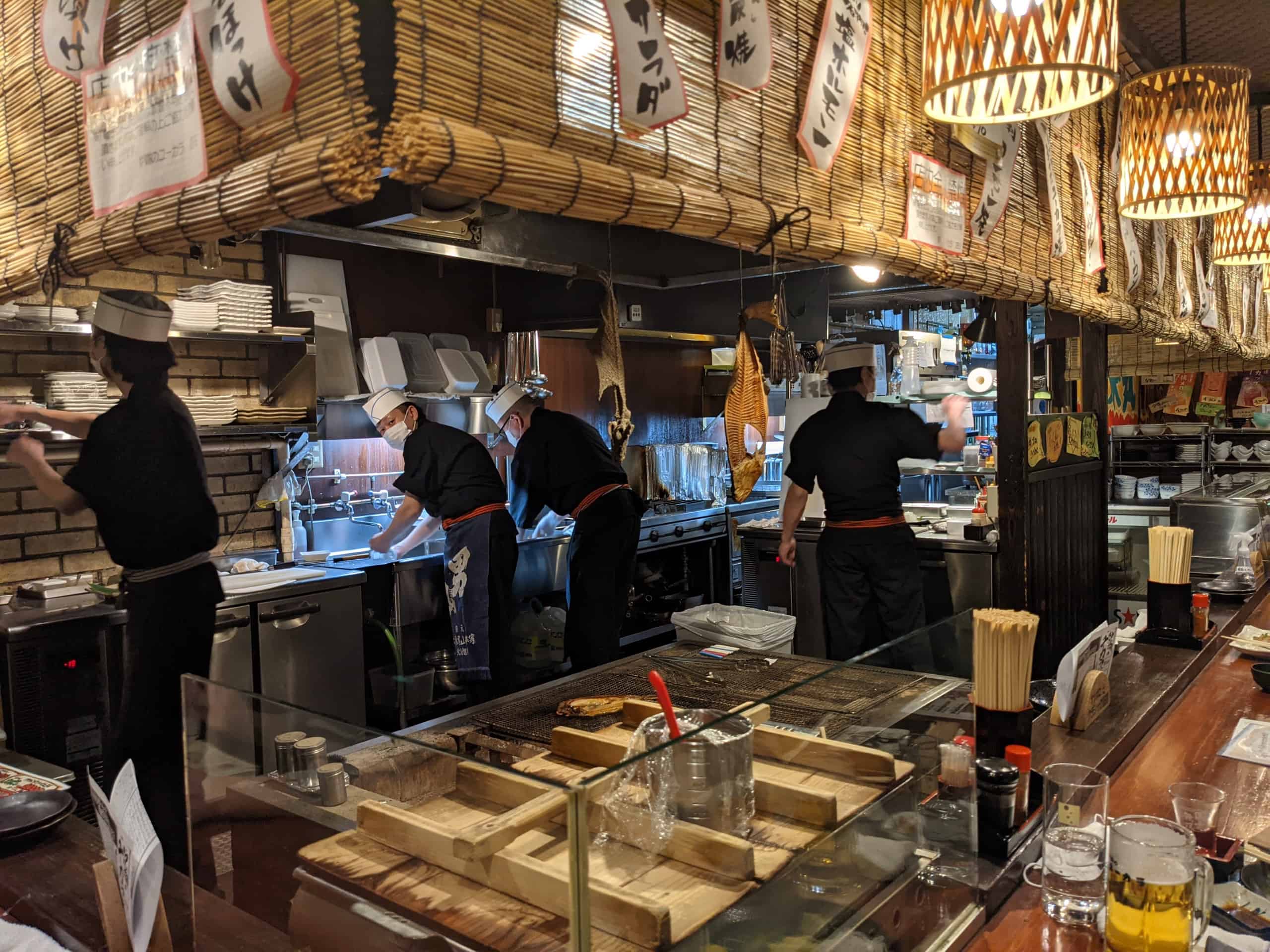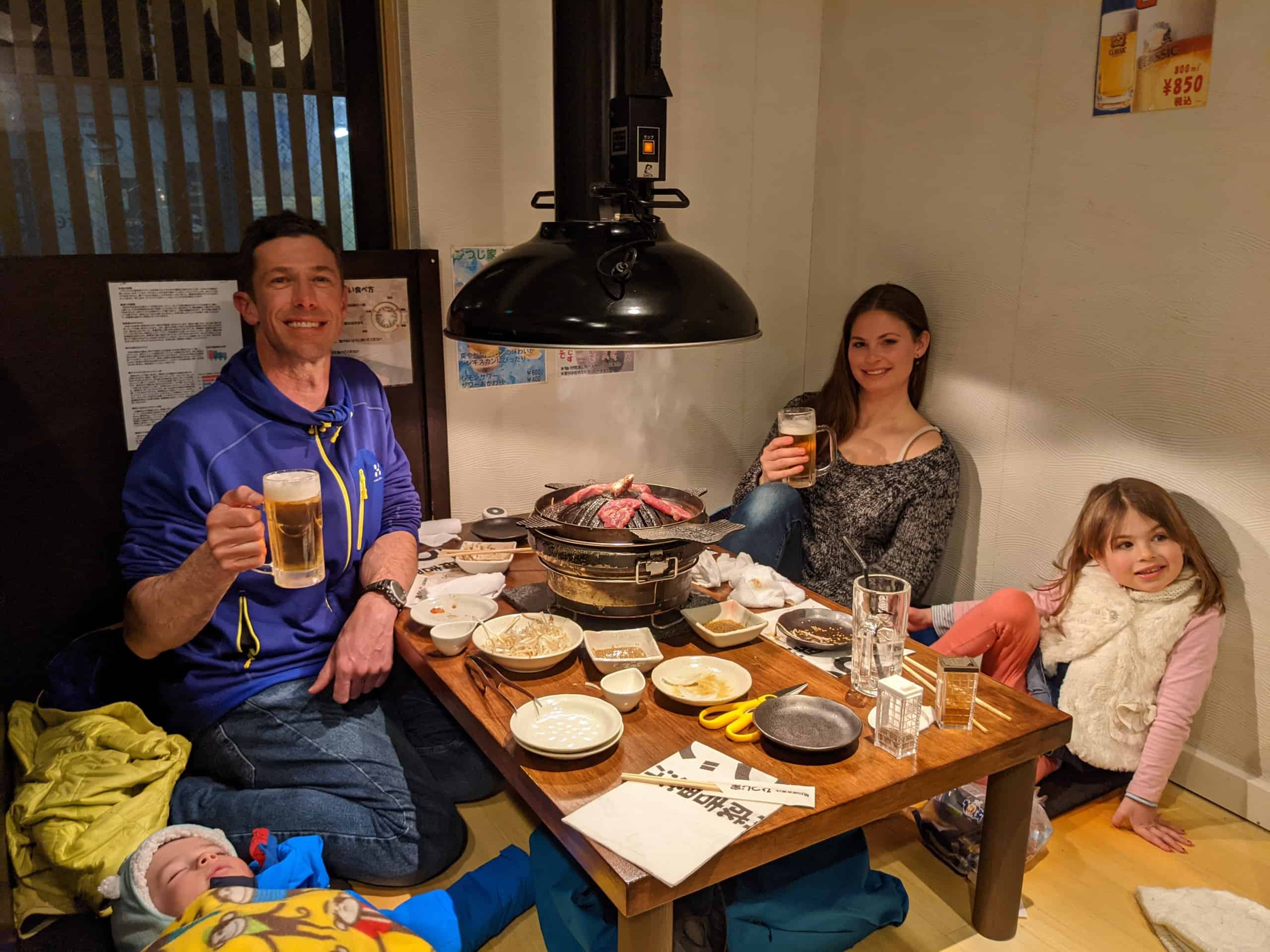 Given the freshness of the produce, it was unsurprising that every meal was excellent, enhanced only by the cosy, old worldly ambiance that each establishment emanated. As specialties of the region, we were sure to try sheep, ramen and fresh seafood dishes, and often ended the evenings sipping on Asahikawa atsukan (that is, hot sake).
Though there are three ski resorts within one hour – and many more beyond that – we made use of being based in a city with a trip to the Asahiyama Zoo, located 30 minutes away on the outskirts of Asahikawa. Considered to be one of Japan's best zoos, it had an impressive assortment of animals, from those native to Hokkaido to those found all over the world. Thoughtful design saw you get up close and personal with the animals, while the facility itself was well laid out and extremely informative. The kids loved everything that they saw and seeing a polar bear and a community of chimpanzees were personal firsts.
As diverse as it is snowy, Asahikawa is a multifaceted ski city – perfectly positioned on Hokkaido's Powder Belt to deliver Japan's best snow. As a mini-break in itself or as a base from which to branch out into further explorations – it is the ideal starting point for any trip to Hokkaido.