AUSSIE SNOW JOURNAL – New snow means new terrain
July 10th, 2013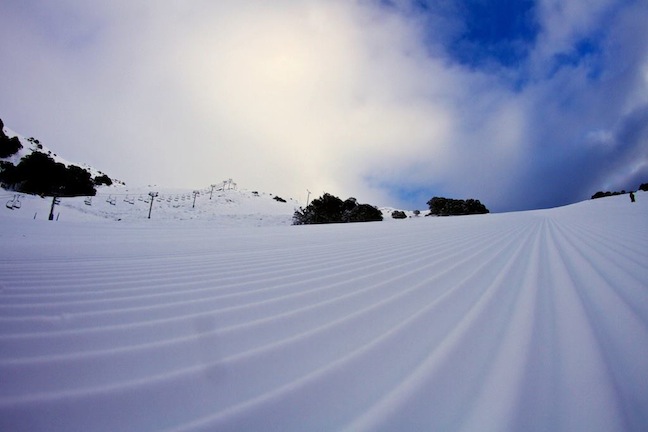 Corduroy dreams at Falls Creek on July 10 Image:: Falls Creek
Mountainwatch | Reggae Elliss
When the Grasshopper suggested we all circle July 5 for the first proper storm of the season, I don't think anyone was optimistic of up to 50cm. Our forecasting guru made the call on June 22, well before the Bureau of Meteorology or any other snow forecasters picked up on the possible cold front.
It was obvious around July 1 that the cold front was going to hit and bring some snow, the models were showing anywhere from 15-30 cm over a three day period. The way it worked out, we ended up getting that in the first 12 hours of the storm.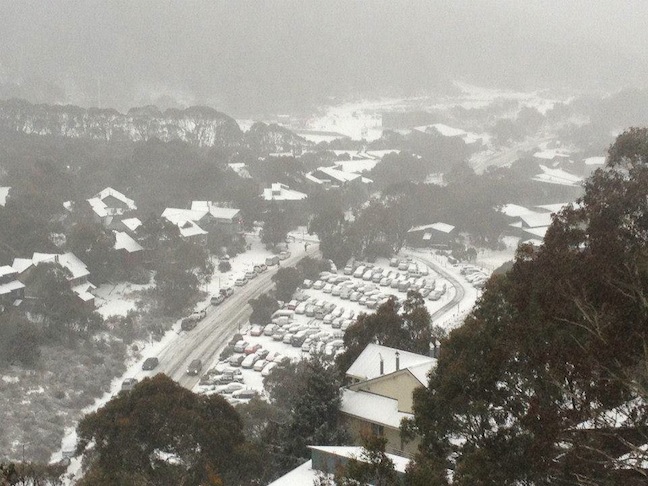 Thredbo awoke to a snow covered village Saturday morning Image:: Thredbo Media
The snow first hit at around 3 am on Friday 5 July, with heavy snowfalls above 1600 metres depositing 20 cm by the time lifts opened. The snow continued throughout the day and by Saturday morning the NSW resorts were reporting another 15 cm. With the temp at -3 and a strong WNW wind taking the wind-chill down to a freezing -22.9 at Perisher, the snow was cold, light and dry.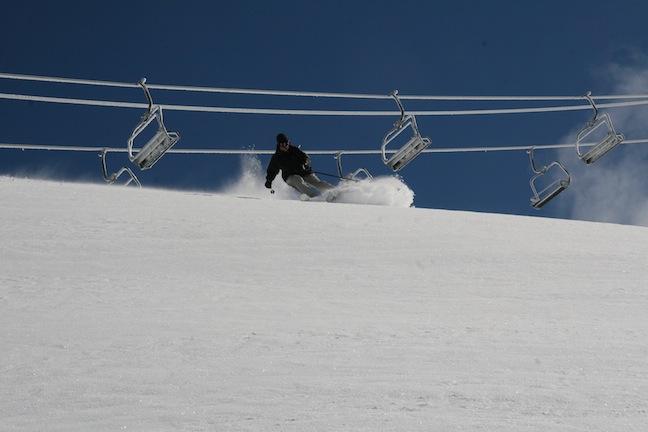 Sam Leitch wasted no time after the first significant snowfall of the season, it was steep and deep in Mt Hotham Image:: Sam Leitch
By Sunday 7 July, both Mt Hotham and Falls Creek had received 30 cm and then there was another 10 cm to go by Sunday/Monday. We grilled Hotham local Sam Leitch to see how the weekend faired in Victoria, he said, "You've gotta love it when a storm intensifies midway through and you get more than your predicted share of snow. That's exactly what happened here at Hotham over the weekend with a windy season-saving storm from Thursday through to Sunday totally transforming the mountain back to the Hotham we love… It's amazing what a four day storm can do and it's great to see Hotham skiers, first time visitors and staff alike taking advantage of the awesome snow and weather."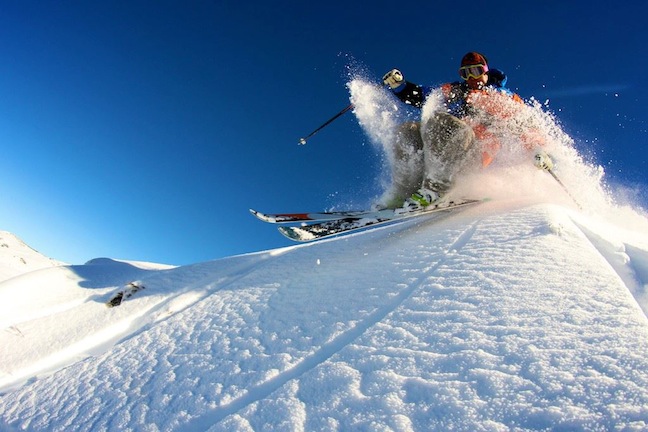 Tearing shreds from the fresh snow on Tuesday morning Image:: Falls Creek
The overall result of all this snow was a massive kick-start to the season with totals hitting 50-60 cm in Perisher, Charlotte Pass and Thredbo and 40 cm+ in Hotham and Falls. The moderate to strong WNW winds over the weekend also blew in a lot of snow with the upper areas getting an extra 20 cm+ from the wind alone.
While Buller missed out on the brunt of the storm, it still picked up 15 cm and backed that up with some good snowmaking nights. The overall result being more lifts open in all resorts on Monday July 8, saving a potential disaster with the busiest week of school holidays in full swing.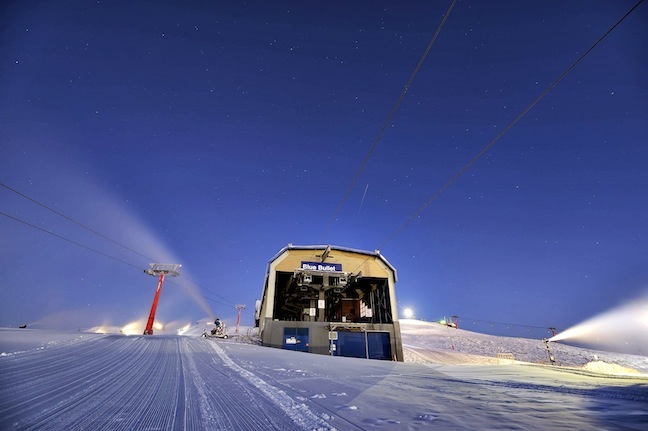 Snow making was key for Mt Buller, they made the most of the cold nights Image:: Andrew Railton
Over the past three days we have seen all resorts open another lift or two each day, so checkout our daily snow reports so you continue to be across what's happening in your favourite resort. It has also been cold since the front moved across the mountains, allowing for some of the biggest snowmaking nights of the season in all of the resorts, topping up the main runs which have been getting a lot of traffic each day. More importantly it opened up some more advanced off-piste terrain, the result being some of the first powder turns of the year.
Here in Thredbo there's been plenty of good snow to be found in areas like the Bluff, Antons, Michaels Mistake and from today, up around the Basin T-bar.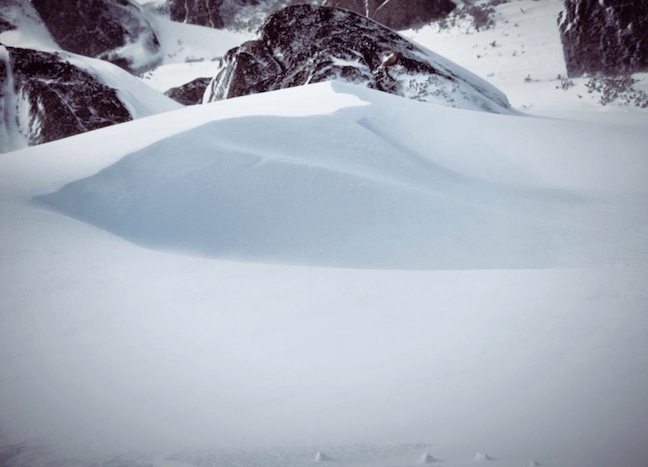 Nice deep snow drifts formed in Perisher on July 6 Image:: Perisher Media
Now it is a matter of waiting for the next front. The Grasshopper isn't happy about the rain expected this weekend, not a good way to wrap up school holidays! However another front is due around the middle of next week and it could have 40 cm in it with the perfect WNW winds. It looks like we'll get around 15-20 mm of rain this weekend which won't do too much damage and there is a chance it'll fall as snow above 1800 metres. So with a possible 40 cm due by the 26th, we could be in for an epic end to the month.
This season has been a slow starter, but some of the biggest years we've ever had have started out this way. Here's hoping we're laying down a few powder turns buy the end of next week!
Perisher forecasts,
snow reports and
live snow cams.
Falls Creek forecasts,
snow reports and
live snow cams.
Mount Buller forecasts,
snow reports and
live snow cams.
Charlotte Pass forecasts,
snow reports and
live snow cams.
Hotham forecasts,
snow reports and
live snow cams.
Thredbo forecasts,
snow reports and
live snow cams.
Mount Baw Baw forecasts,
snow reports and
live snow cams.