Australian Forecast, Monday, July 4 – Claggy Conditions Clear for Sunshine on Tuesday & Wednesday
July 4th, 2022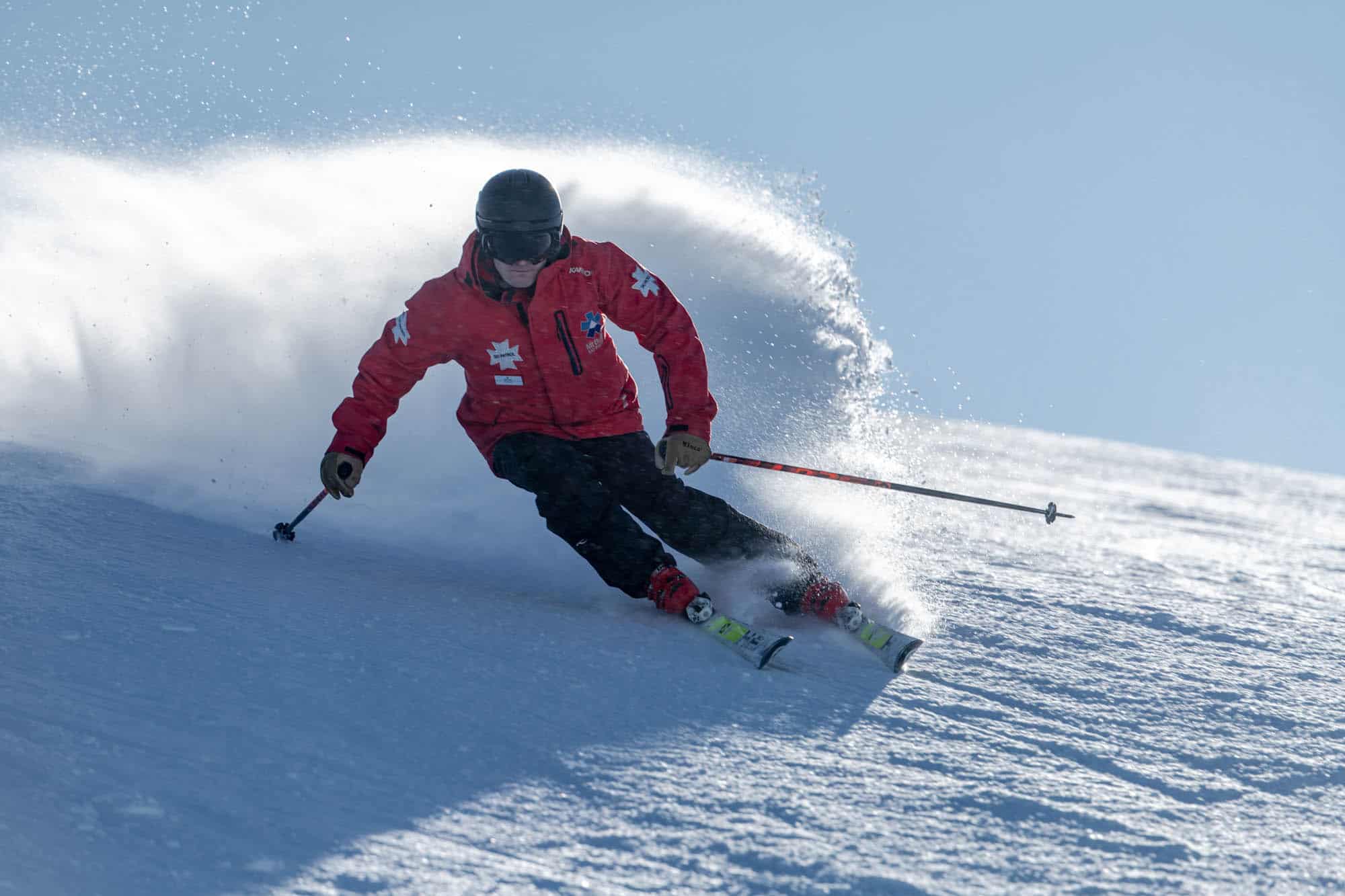 Mountainwatch | The Grasshopper
Valid Friday 1stJuly to Sunday 3rdJuly
The trough of low pressure along the East Coast has finally developed into a low in the Tasman Sea and will peel away today, bringing an end to the foggy, drizzly, humid conditions of the past few days, which has chipped away at our snowpack, especially in NSW.
High pressure sneaks under us during Tuesday and Wednesday, with mostly clear skies and mild daytime temps, although overnight temps should be chilly enough for some snowmaking.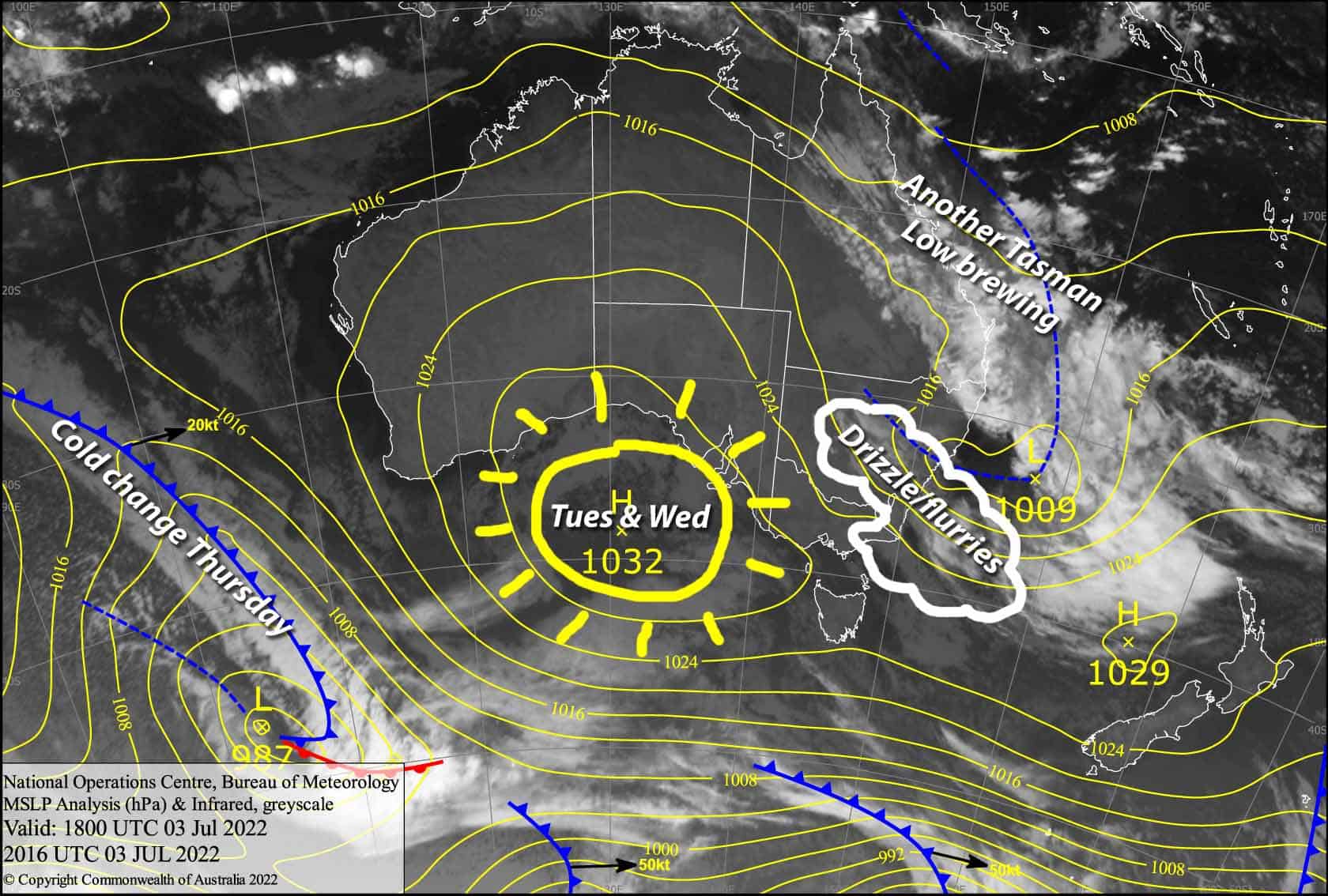 Monday 4th
Cloud is reducing the visibility at most resorts this morning and we have a mix of drizzle and light snow flurries over NSW, which will continue through the day. Buller on the other hand is in clear skies, and cloud should clear Baw Baw this morning and reduce significantly at Hotham and Falls Creek this arvo. SE winds may be strong in some areas, especially in the north of the Snowies; Cabramurra (1482m) is reporting gusts of 98km/h at the moment!
Tuesday 5th
Buller will be clear again, while cloud clagging up lower slopes elsewhere should clear during the morning for a fine afternoon. SE winds ease while turning to the east.
Wednesday 6th
A mostly mint, sunny day, but we may see cloud creep over NSW resorts for a time. Light winds, which will mostly be from the NE over NSW and W-NW over Victoria.
Extended Forecast
A chilly southerly puffs over the Aussie Alps during Thursday, then a front trailing off another Tasman low should bring a much needed top up of snow Friday and Saturday.
Even more exciting however, is the potential for a more decent snowstorm next Tuesday through into next Thursday. Woohoo!
That's all from me today folks, get out there and make the most of these great conditions. I'm sending out these forecasts every Monday, Wednesday and Friday.
Grasshopper