Australian Forecast, Monday June 20 – 5-15cm on Tuesday, But a Little Wet Down Low
June 20th, 2022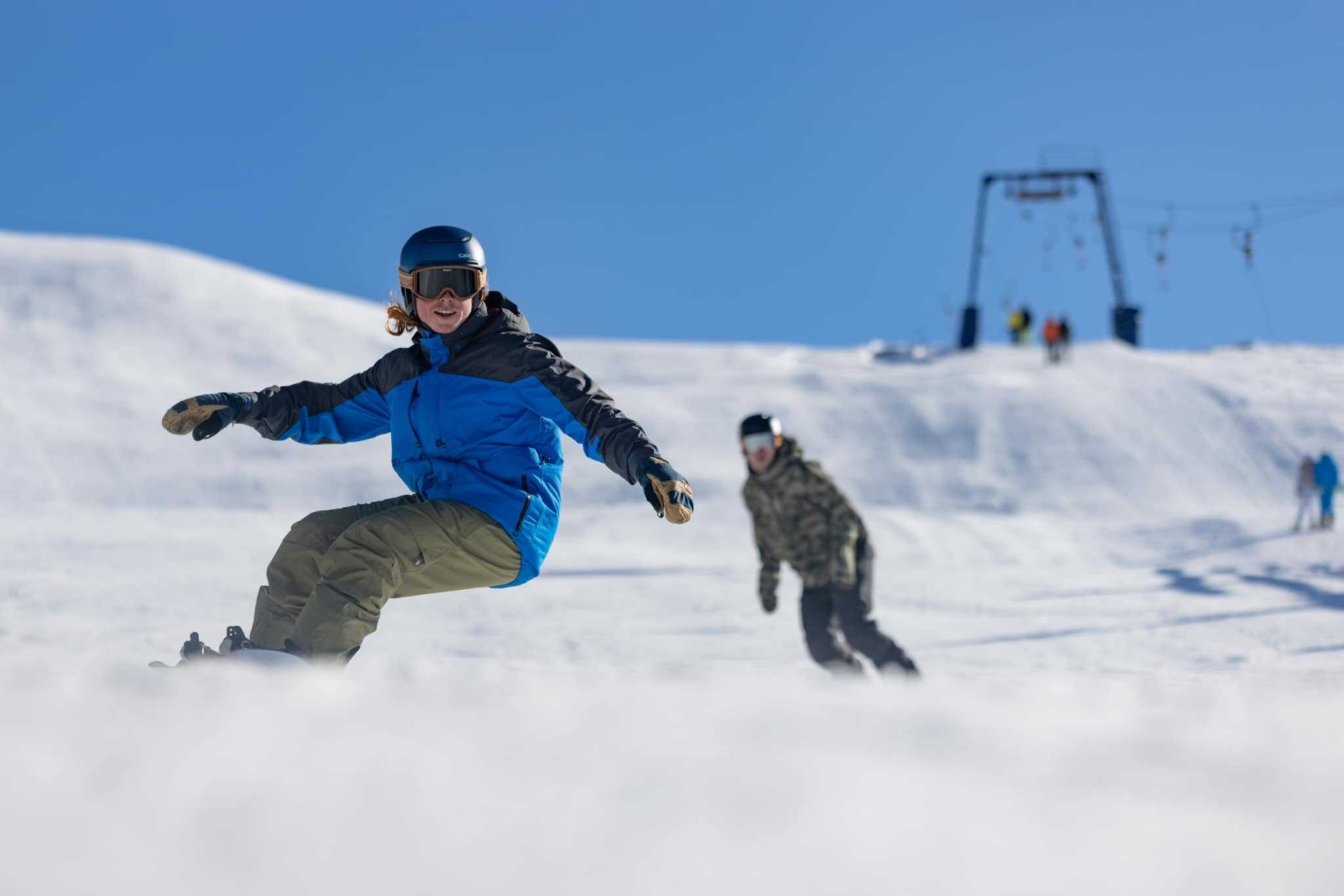 Mountainwatch | The Grasshopper
Valid Monday 20thJune to Wednesday 22ndJune
A great day to be had on the slopes today to kick-start the week as the ridge of high pressure drifts away to the east. A short, sharp cold front tomorrow will bring rain to mid-low elevations initially, but the snow level should quickly drop from the upper slopes down to around 1500-1600m, then to 1400-1500m by the end of the day, with something like 5-15cm of fresh snow on mid-upper slopes and 5cm or less lower down.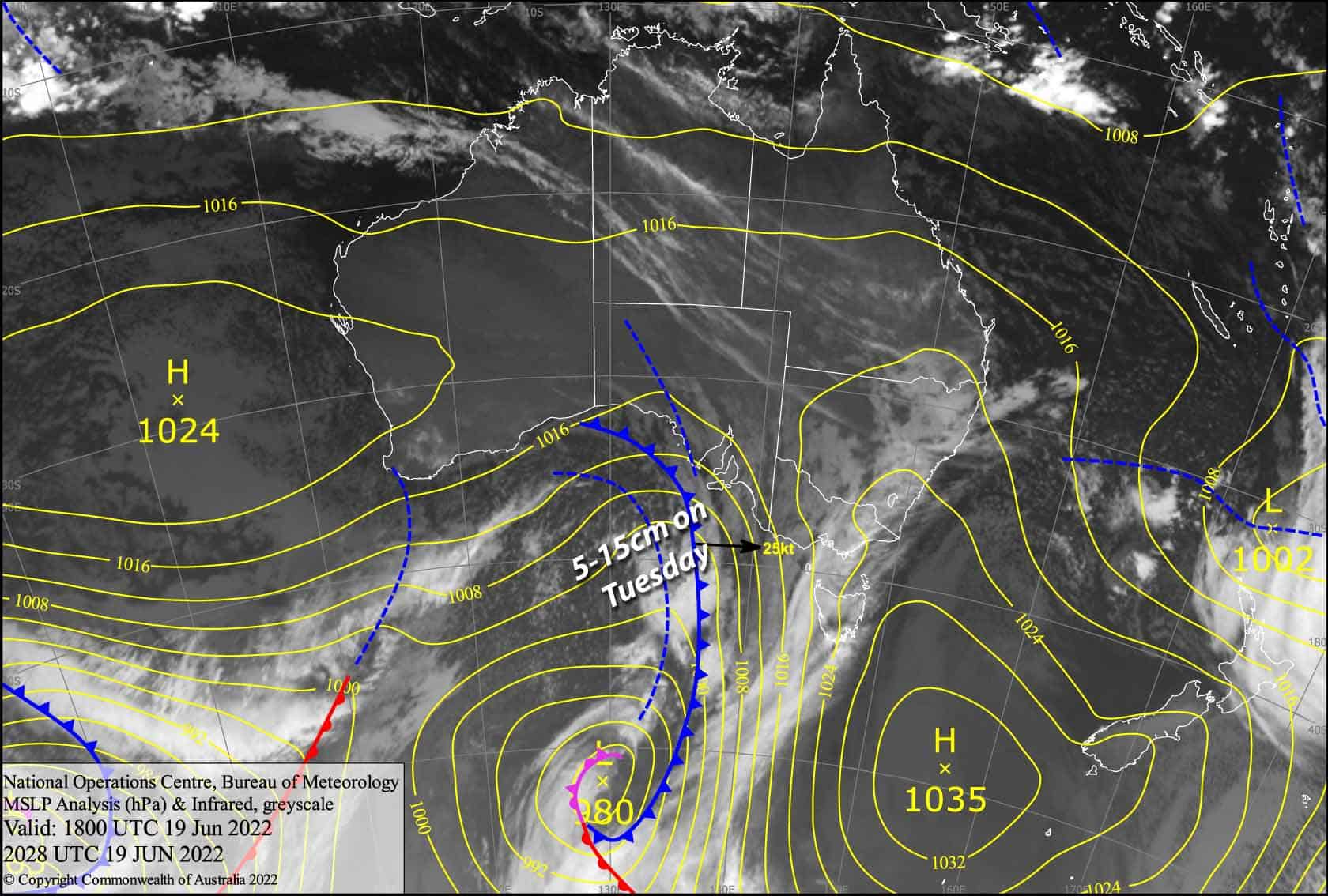 Monday 20th
Cloud clearing this morning for a fine day. Northerly winds picking up and will be stronger in Victoria.
 Tuesday 21st
Rain/snow starts over Victoria before dawn, spreading east over NSW shortly after. Snow levels start above 1800m, but will quickly drop to 1500-1600m during a period of heavy falls as the cold front goes through, eventually lowering to 1400-1500m as the precip eases back to showers. Stiff NW winds turn to the west after the front.
 Wednesday 22nd
A mostly mint day, but there'll be a wee bit of low level cloud about, mostly around Victorian resorts where we may also see a spot of drizzle or a few snowflakes. W-SW winds easing.
Extended Forecast
A wee wobble in the isobars during Thursday will bring a smidgeon of drizzle/light rain, which will fall as snow at high elevations.
Another short, sharp cold front will hit on Friday and should dump a decent pile of snow on mid-upper slopes, with mostly rain lower down followed by a dusting of snow as temps drop.
Saturday should remain nice and chilly with a few snow flurries possible. Then yet another cold front should bring a top up of snow during Sunday and Monday
That's all from me today folks, get out there and make the most of these great conditions. I'm sending out these forecasts every Monday, Wednesday and Friday.
Grasshopper