Australian Forecast, Monday June 27 – Mostly Fine With a Tonne of snowmaking
June 27th, 2022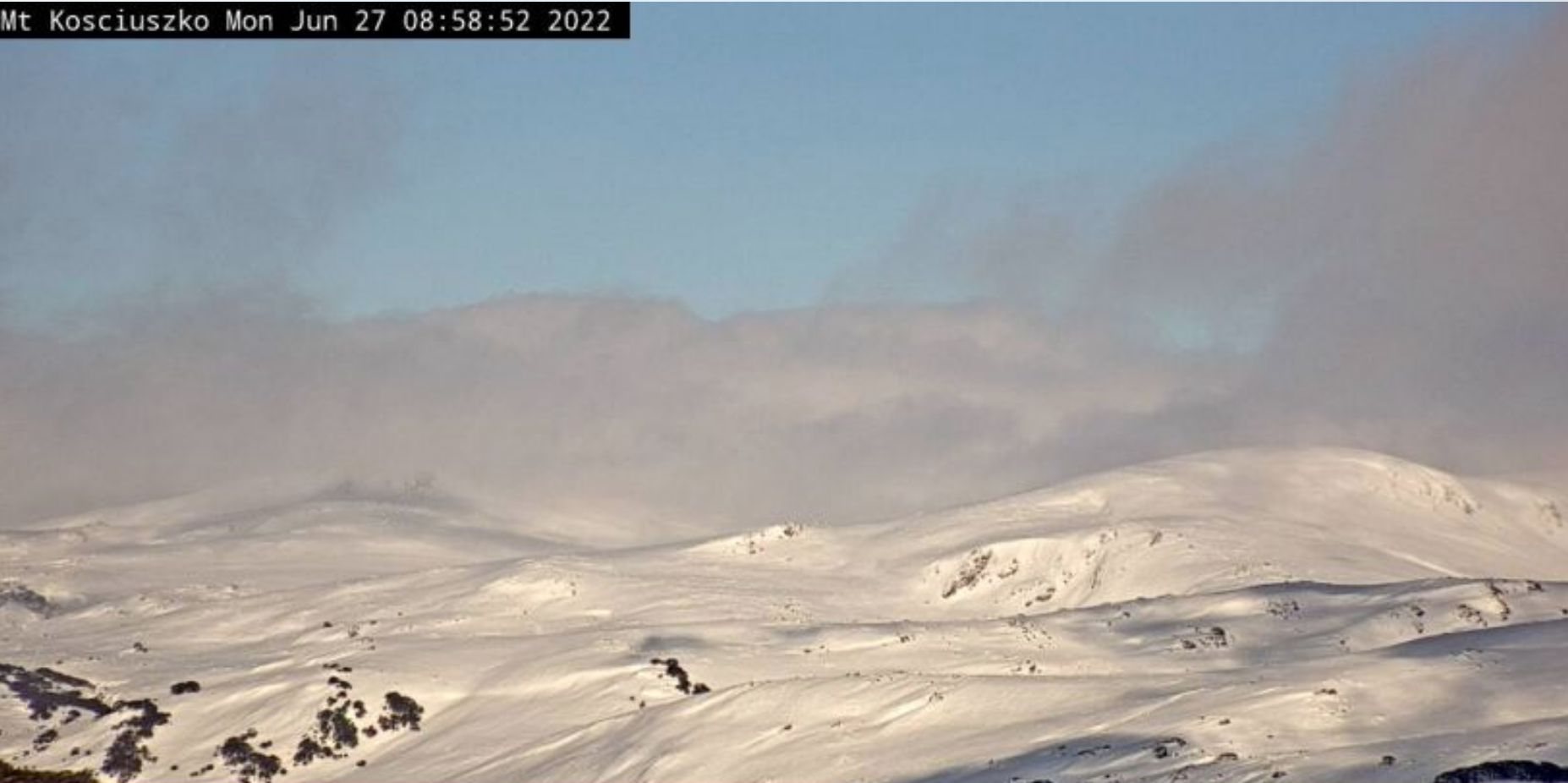 Mountainwatch | The Grasshopper
Valid Monday 27thJune to Wednesday 29thJune
After a few cm's of fresh snow yesterday the next few days are looking great for all you fine weather friends as high-pressure nudges in from the west. There'll just be a bit of cloud to contend with and southerly winds are freezing out there today. Snow guns will have a good run, as overnight temps will be positively freezing.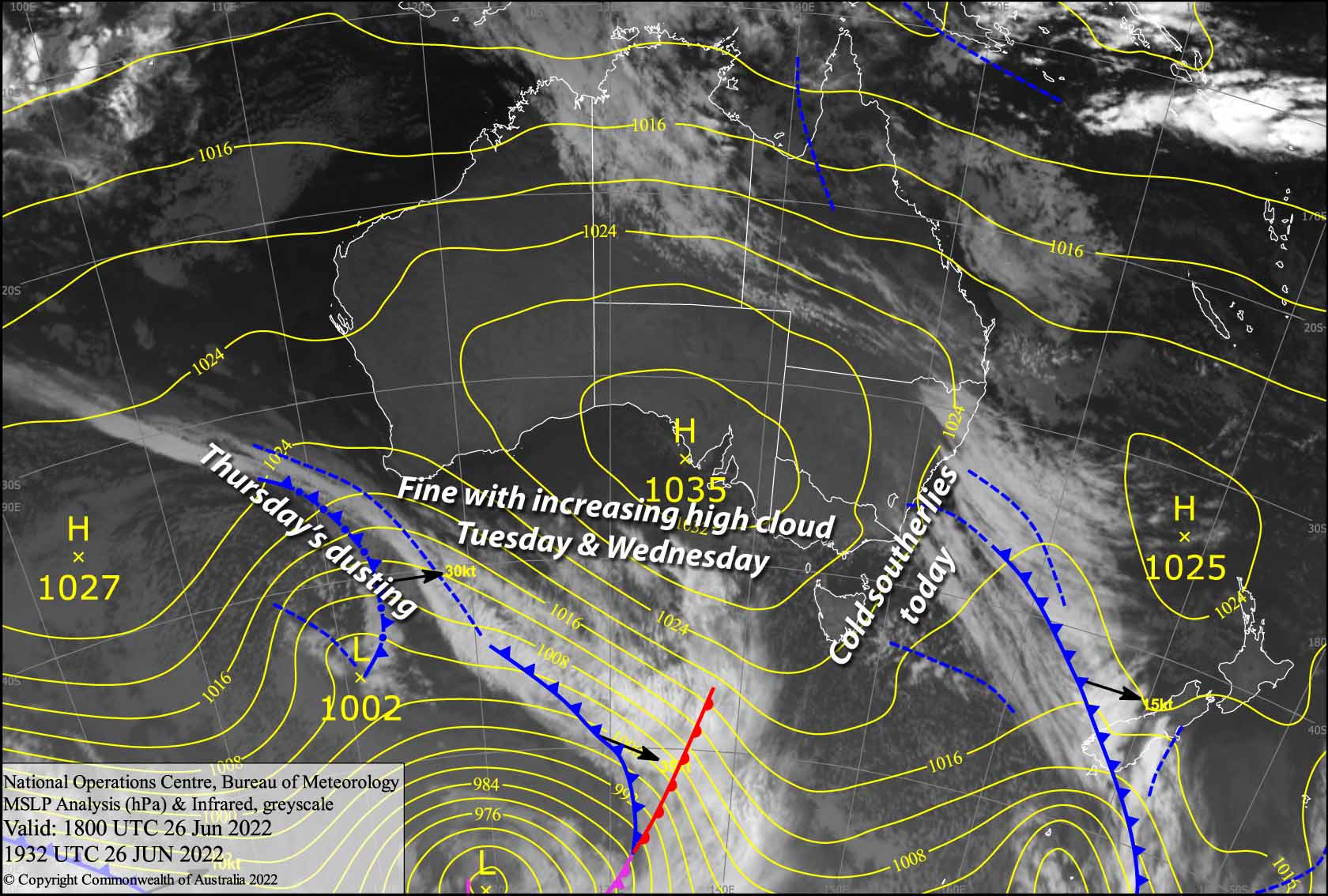 Monday 27th
Partially cloudy skies and chilly temps. Baw Baw is likely to see a few light flurries, with only a slight chance elsewhere. Frigid southerlies gradually ease a little.
Tuesday 28th
A mostly fine day, with just a little high cloud to contend with. The southerly breeze dies out before a westerly breeze kicks in.
Wednesday 29th
A fine start, then high cloud will gradually thicken as NW winds pick up.
Extended Forecast
Well unfortunately the rug has been pulled from under us; Thursdays' snowfall is now looking like a dusting at best. All the action appears to have shifted east, leaving us with the weak tail end of a cold front. However, cold, calm conditions through Friday and Saturday should keep the snow guns running to make up for some of the shortfall.
From Sunday onwards a subtropical depression forms along the east coast of Australia, eventually developing into a Tasman low early next week. The movement of this low could either see the Aussie Alps remain high and dry, or cop a wet, heavy mix of snow and rain. We'll have to wait closer to the time before making any big calls on this one.
That's all from me today folks, get out there and make the most of these great conditions. I'm sending out these forecasts every Monday, Wednesday and Friday.