Australian Forecast – Powder Up High as Snow Showers Continue Today. A horror Show for Wednesday & Thursday
August 1st, 2022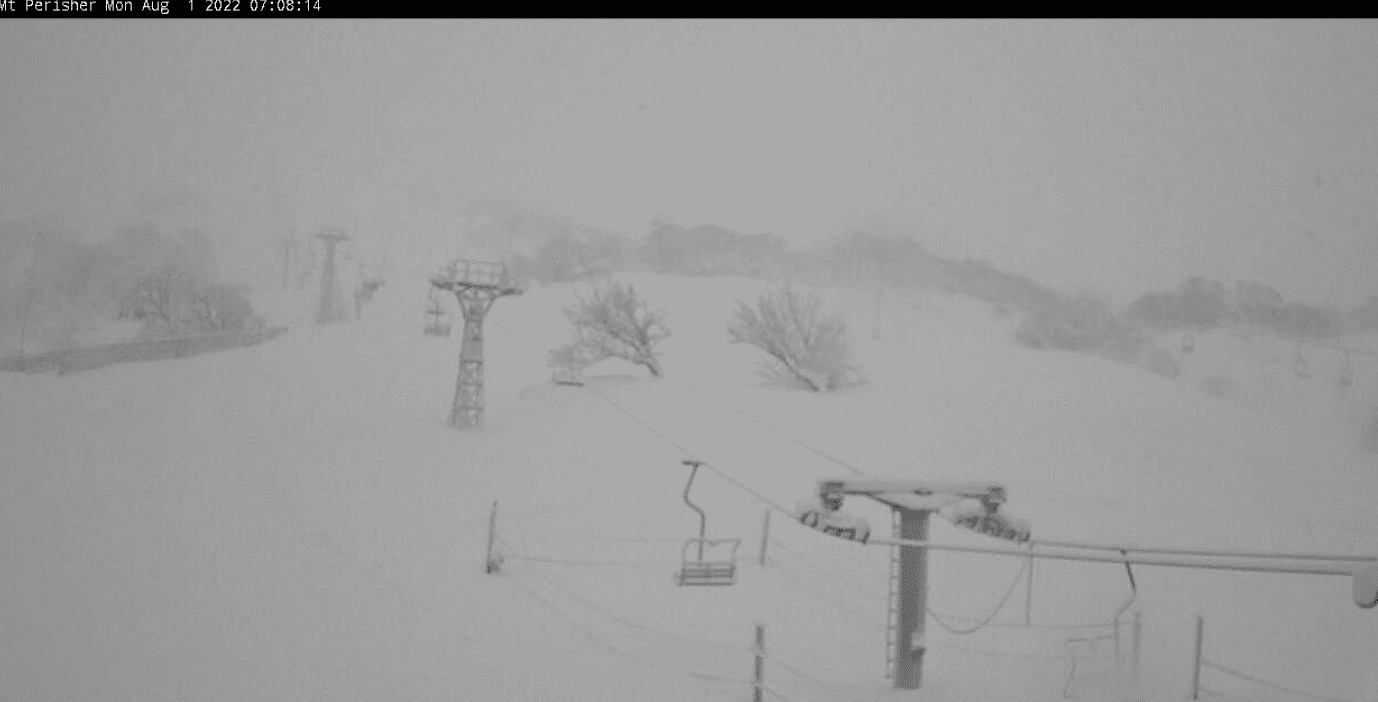 Mountainwatch | The Grasshopper
Valid 1stAugust to 3rdAugust
An active cold front is right overhead as I write, so the heavy rain and snow that has been falling all night will back off in the next couple of hours and turn to snow as the cold airmass piles on. There'll be some deep but heavy powder up high today if you are willing to brave the elements. The same can be said for Tuesday, although conditions will be slightly better so you won't need to be quite as brave.
Wednesday will be a horror show as a monstrous low-pressure system about the size of Australia approaches from the west, bringing heavy rain and warm NW winds. It'll be best to sit this one out with a good book and a cuppa, and save the heroics for later in the week.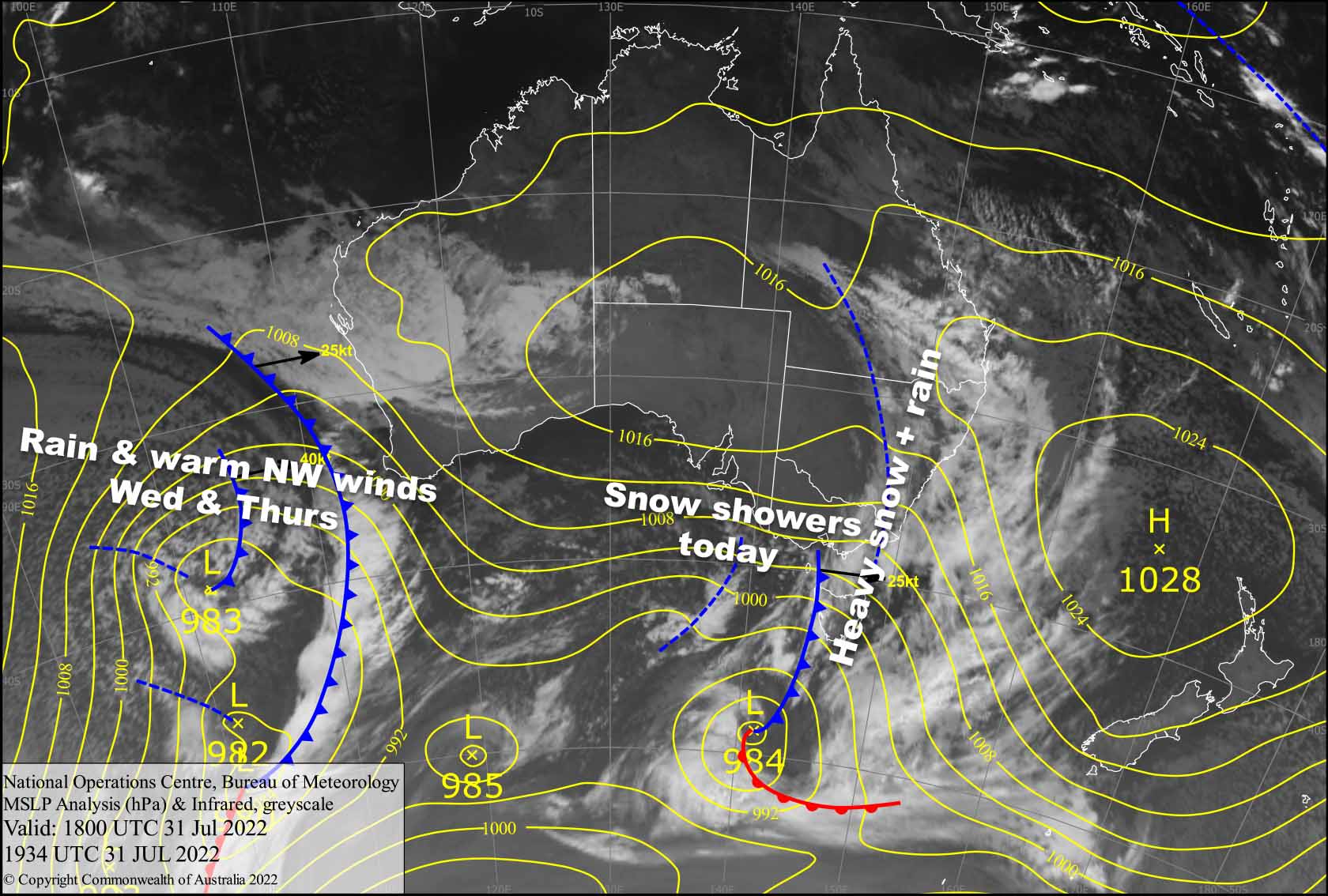 Monday 1st
The heavy snow and rain from last night eases to light snow showers and flurries this morning, but clears from Baw Baw, as snow levels lower to around 1300-1400m. NW winds blowing a gale or nearabouts in exposed areas.
Tuesday 2nd
A partially cloudy, partially sunny day, with the odd light flurry here and there until early afternoon. Strong NW winds.
Wednesday 3rd
Heavy rain during the morning, falling as snow about the peaks at first but temps will steadily climb throughout the day so it'll be short lived. The rain backs off during the afternoon. NW winds will blow like mad to top off a truly horrid day.
Extended Forecast
Rain and warm NW winds continue to hammer the Aussie Alps during Thursday, with thunderstorms even on the menu, so you may even finish that book.
Friday, however, will undo the damage with a decent amount of snow falling to around 1400-1500m, as colder air comes on while the monstrous low passes underneath us. Light snowfall will continue through Saturday and possibly into Sunday as the low spins up in the Tasman and winds turn southwards over the Aussie Alps. It'll be a lovely ending to what will be a horror show on the Wednesday and Thursday before.
That's all from me today folks, get out there and make the most of these great conditions. I'm sending out these forecasts every Monday, Wednesday and Friday.
Grasshopper