Australian Forecast Thursday July 23th– Mostly Sunny, But Damp For NSW this weekend
July 23rd, 2020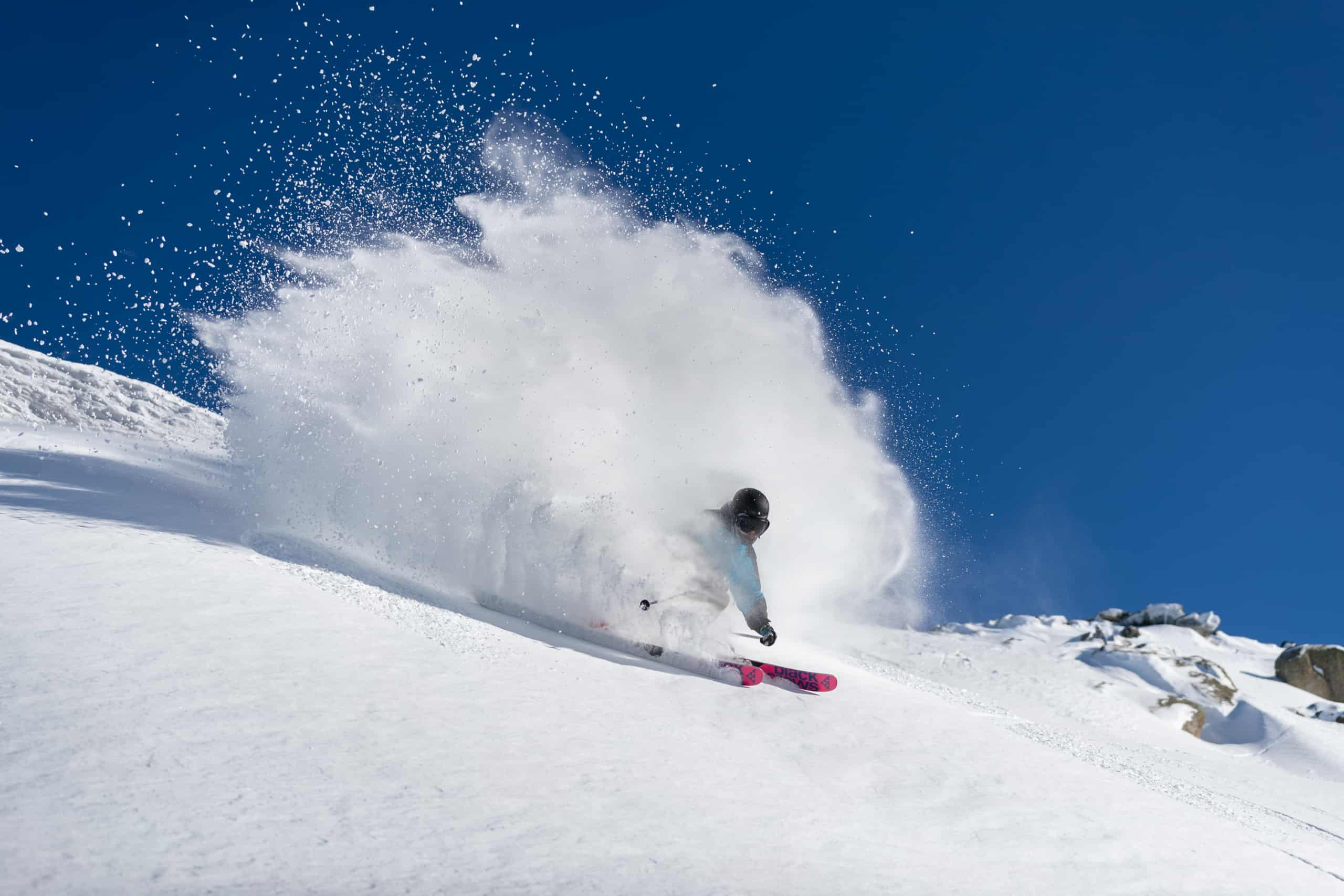 Mountainwatch | The Grasshopper
Valid Thursday 23rdJuly – Monday 27thJuly
High pressure will bring sunny skies until a system passes north of us this weekend, which will likely bring a wee bit of rain and drizzle to NSW resorts late Saturday into Sunday with snow only possibly about the tops.
A change to colder southerlies during Monday might only bring a snowflake or two, but it should see snow guns fire up that night.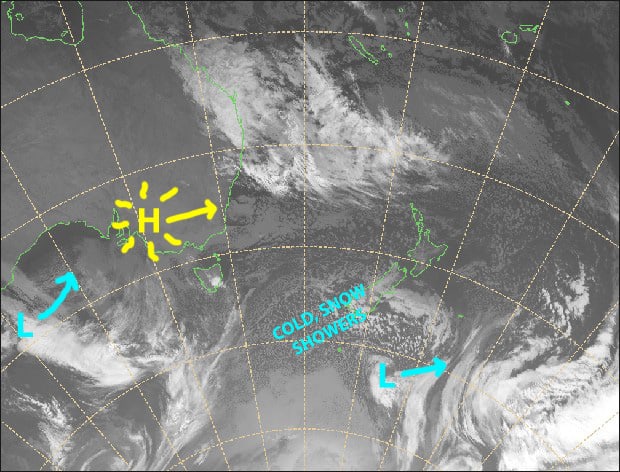 Thursday 23rd
Another splendid, sunny day lined up. There's a westerly breeze on the upper slopes, but that should ease throughout the day.
Friday 24th
A fine day, with some high cloud mostly over Victorian resorts. A NW breeze, which will be a little stronger over Victoria.
Saturday 25th
A fine morning, then cloud will build through the afternoon. Light northerly breezes.  Rain or drizzle possible on NSW resorts at night/overnight, falling as snow about the very tops.
Sunday 26th
Mostly sunny and calm for Victorian resorts.
Cloudy over NSW with a wee bit of rain/drizzle possible, which may fall as snow about the tops. Light NE breezes.
Monday 27th
A partly cloudy day that will see SW winds gradually turn to a stronger and colder southerly. Mt Baw Bawmightsee a few snowflakes during the morning, and NSW resorts at night.
Extended Outlook
Clouds should clear for a fine day Tuesday as a narrow ridge passes overhead. Then on Wednesday the tip of a cold front will brush the Aussie Alps, bringing only 1-2cm at best, but allowing snow guns a good opportunity to make up the shortfall that night.
High pressure and sunshine should then see us through into next weekend.
Looking much further ahead, we should see something come through between the 4th-7thAugust, and another between the 13th-15th. It's too early to comment on the size and shape of these systems other than we could see snow. Models also suggest the second half of August still looks promising with another couple of systems likely.
That's all from me, get out there and enjoy.