Australian Forecast,Wed June 22 – Up to 10-20cm up high, But Still Wet and Damp Down Low
June 22nd, 2022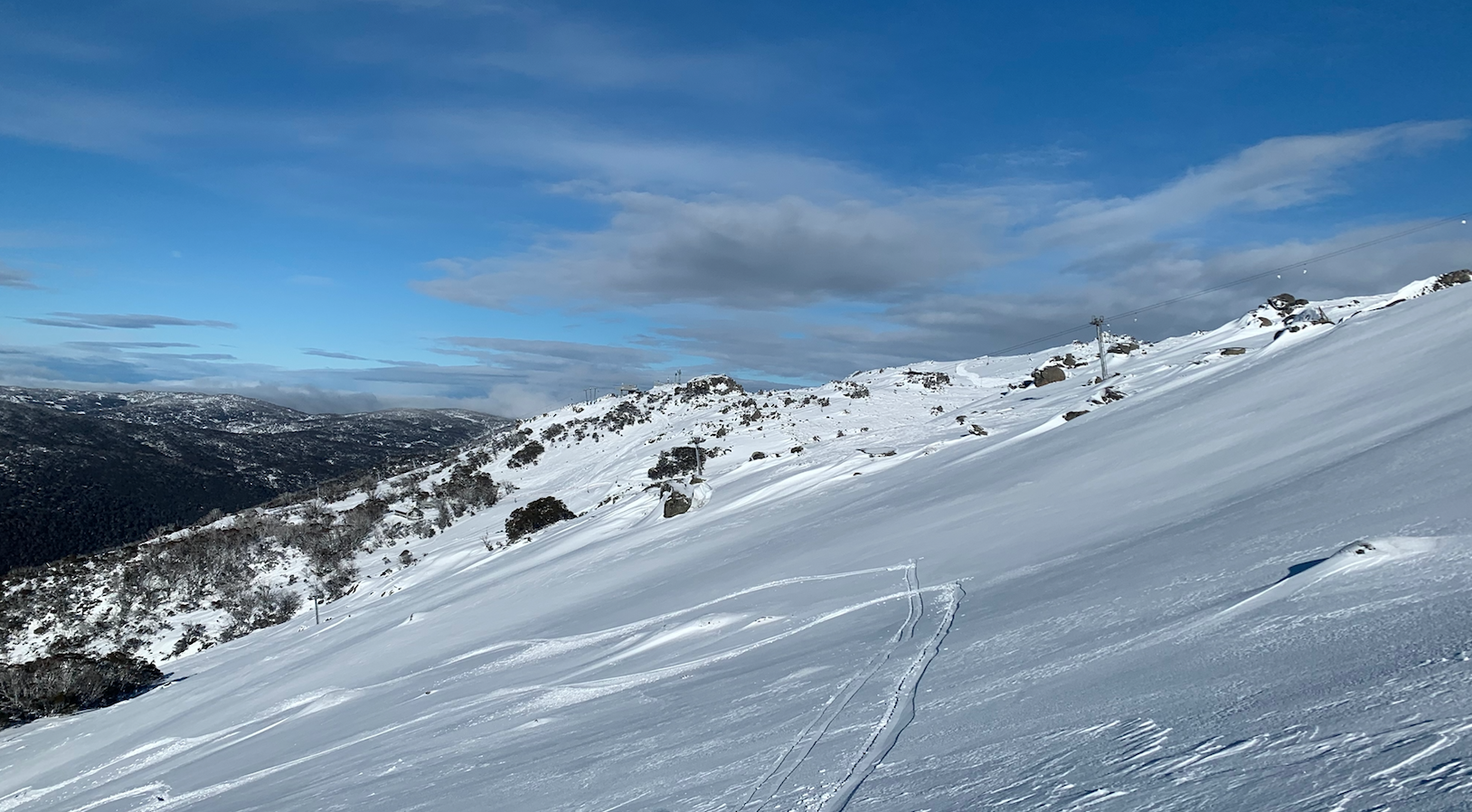 Mountainwatch | The Grasshopper
Valid Wednesday 22ndJune to Friday 24thJune
A couple of wee wobbles in the isobars today and Thursday, then a weak cold front on Friday will bring wet, damp conditions to lower slopes, making for soft slushy skiing conditions these next few days. Snow levels will mostly sit above the 1700-1800m mark so we could actually see up to 10-20cm of fresh snow accumulate up high, and with the 10cm that fell up there yesterday, that'll be where the money is. You'll have to earn it though, because wind and visibility will make it tough going.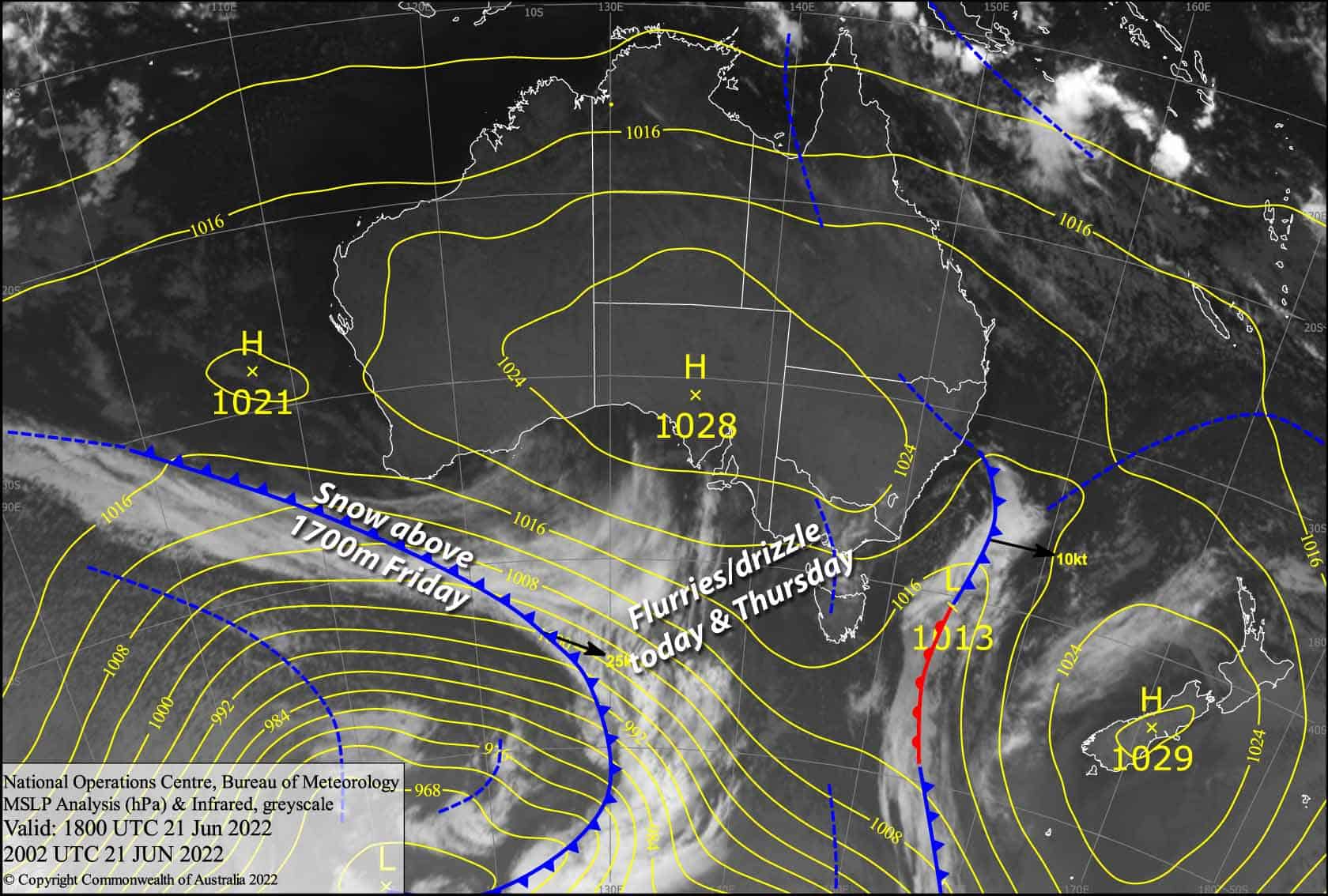 Wednesday 22nd
Fairly cloudy today with W-SW winds. Light showers or drizzle spreading over Victoria this morning, then possibly showing up later this afternoon in NSW, falling as snow flurries above 1700m.
Thursday 23rd
Light rain and drizzle, possibly falling as flurries up high but there's a bit of uncertainty around that. W-NW winds becoming strong, especially over Victoria.
Friday 24th
Mostly light rain or drizzle, but there'll be a period of heavier rain as the front spreads over Victoria during the morning, then NSW in the afternoon. Freezing levels are a bit high unfortunately, so the snow level will mostly sit above 1700-1800m. Visibility is likely to be low and W-NW winds will blow like mad, but will abate a little behind the front.
Extended Forecast
Saturday will see more showers with the snow level sitting around 1600-1700m. A weak cold front on Sunday will bring more of that same rain/snow mix, but temps will drop with the passage of the front allowing snow to briefly fall to low levels.
Early next week is looking warm with high pressure, but next Thursday onwards looks interesting for snowfall… watch this space!
That's all from me today folks, get out there and make the most of these great conditions. I'm sending out these forecasts every Monday, Wednesday and Friday.
Grasshopper