Australian Weekend Forecast, Friday July 23 – The Weekend Storm Begins
July 23rd, 2021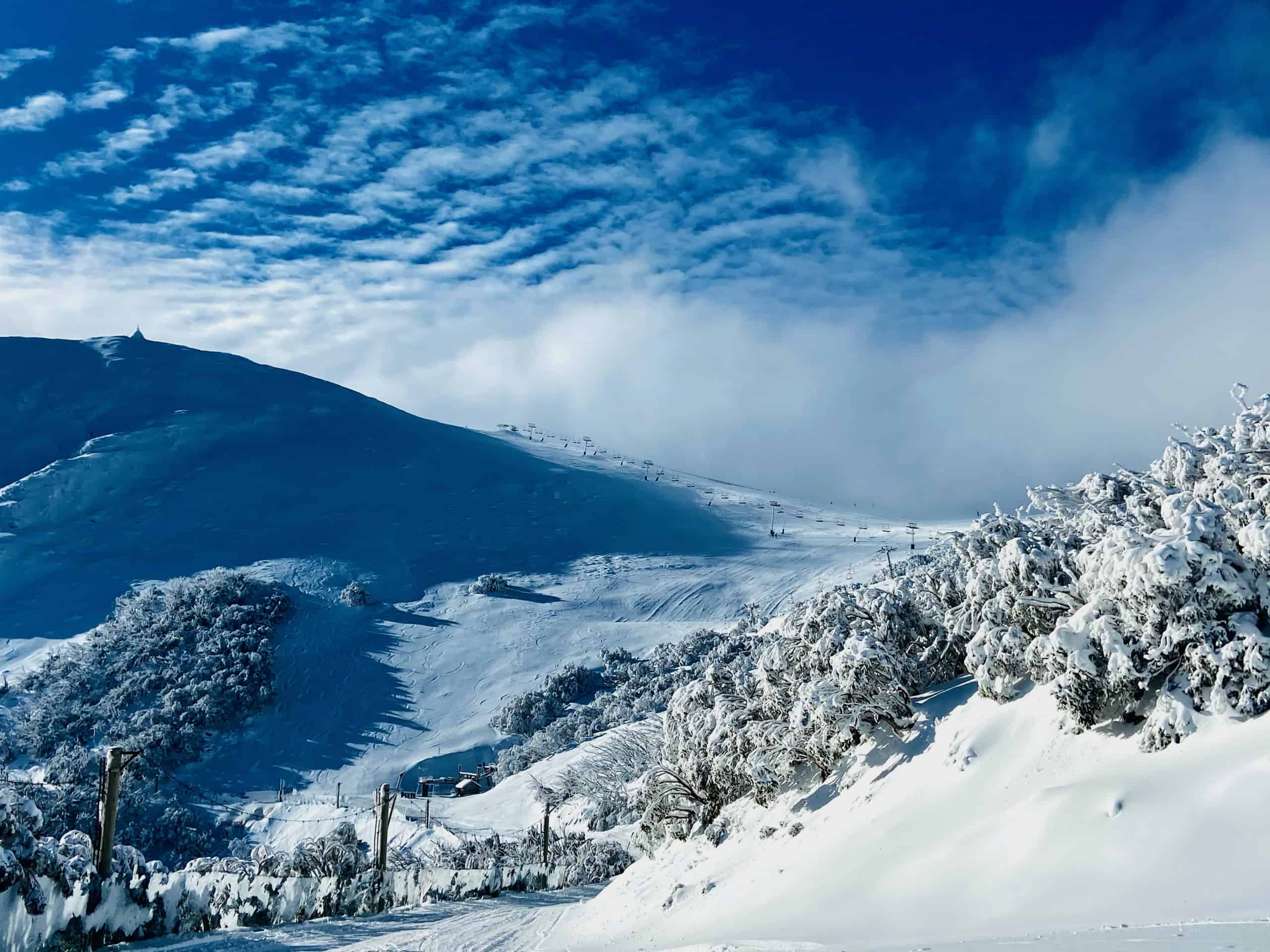 Mountainwatch | The Grasshopper
Some modest totals are expected today to mark the start of a row of consecutive snow days. Today's snow will be a result of the low pressure sitting northwest of the Alps, but that will move on today as the front pictured below approaches, hitting tomorrow.
Heaviest falls over the next few days should be later on Saturday and continue over the entire weekend. Snow is also expected to fall on and off through the middle of next week with maybe some small appearances of rain. It's going to be all-time conditions if you can get out there for this coming storm, but beware of strong winds over the weekend, especially when the snow is tipped to be the heaviest. We will most likely see some lifts put on wind hold for periods through the weekend, but some good storm skiing will be on offer for those brave enough to face it. If you are unable to make it up over this weekend follow my reports to stay up to date on how the slopes are tracking.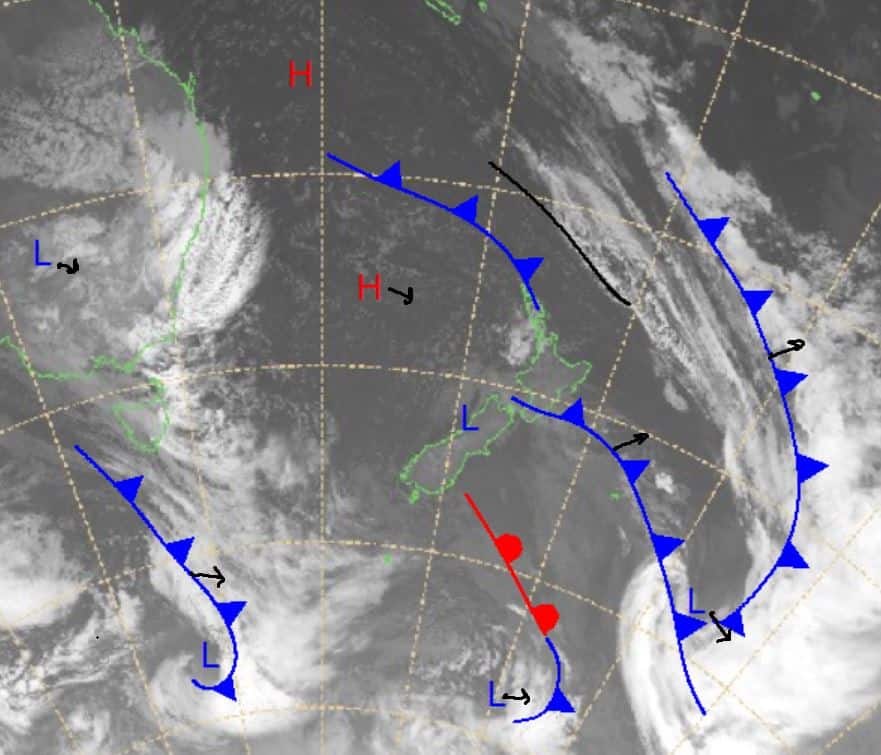 Friday July 23
The weekend's storm arrives with a high chance of snow with the freezing level around 1100m in Victoria and NSW resorts. Winds north northwesterly and totals should be a good start to the storm around 4-12cm.
Saturday July 24
Very high chance of snow showers in both NSW and Victoria as the freezing level sits a little above 1000m in the day, lowering later on. Cold, blizzard conditions with very strong northwesterly winds, especially later in the day throughout the Alps. Totals in the order of 12-30cm with larger deposits possible in wind blown stashes. Expect the snow to pick up in the evening.
Sunday July 25
Very high chance of snow again with a cloudy day and low freezing levels starting off below 900m. High gusty winds around alpine areas and good snow totals around 12-30cm again.
Extended Forecast
A big weekend ahead for the Aussie Alps, conditions look heavy and dangerous at times, so take care if you are heading out there at all. Overall, we should see significant snowfall with totals over half a metre definitely possible. Expect big wind blown stashes due to significant gusty winds. If you are one of the lucky few able to get out in this storm have fun and take care. I'm still looking at totals of around 30-70cm from the next four/five days with more snow on the way next week and the conditions and bases of Aussie resorts are looking better and better by the day. Looks like winter is now in full swing.
Check out my daily forecast tomorrow to see how this storm is tracking.