Australian Weekend Forecast, July 1 – Fine for Victoria, Cloud & Flurries for NSW
July 1st, 2022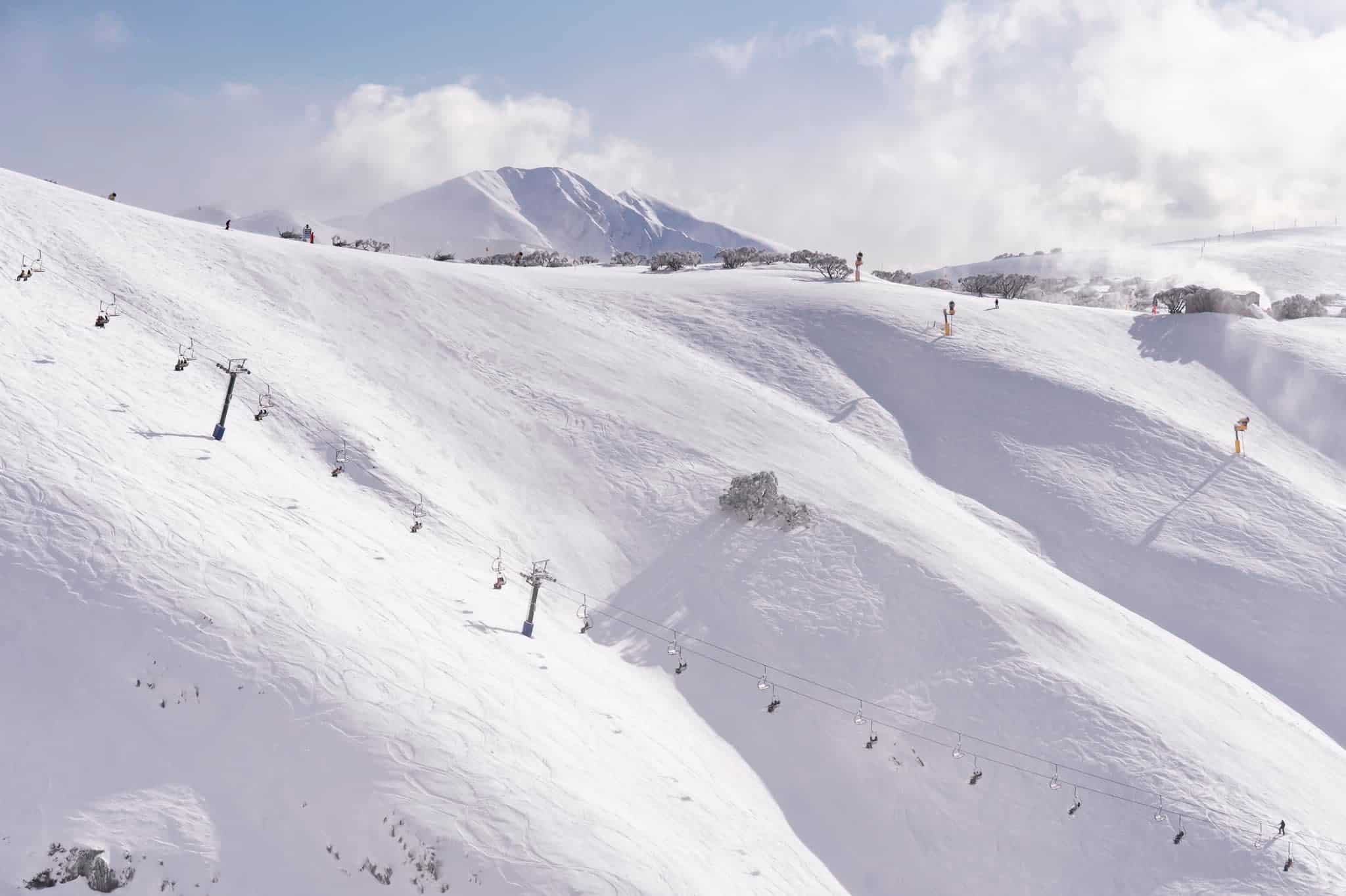 Mountainwatch | The Grasshopper
Valid Friday 1stJuly to Sunday 3rdJuly
It's mostly fair weather skiing for Victorian resorts today and during the weekend, while a trough of low pressure deepens along the East Coast, pushing a light E-SE flow over the Aussie Alps.
In such a flow NSW resorts are more exposed, and will remain mostly under a band of cloud coming off a stationary front to the north that will see an area of the East Coast plastered with heavy rain. We should also see some light snow flurries to about 1300-1400m that will only accumulate to a few centimetres at best. However, as the trough begins to spin into a low just off the East Coast during Sunday, we may receive something a little more substantial – something in the realm of 5-10cm, depending on the development of the low.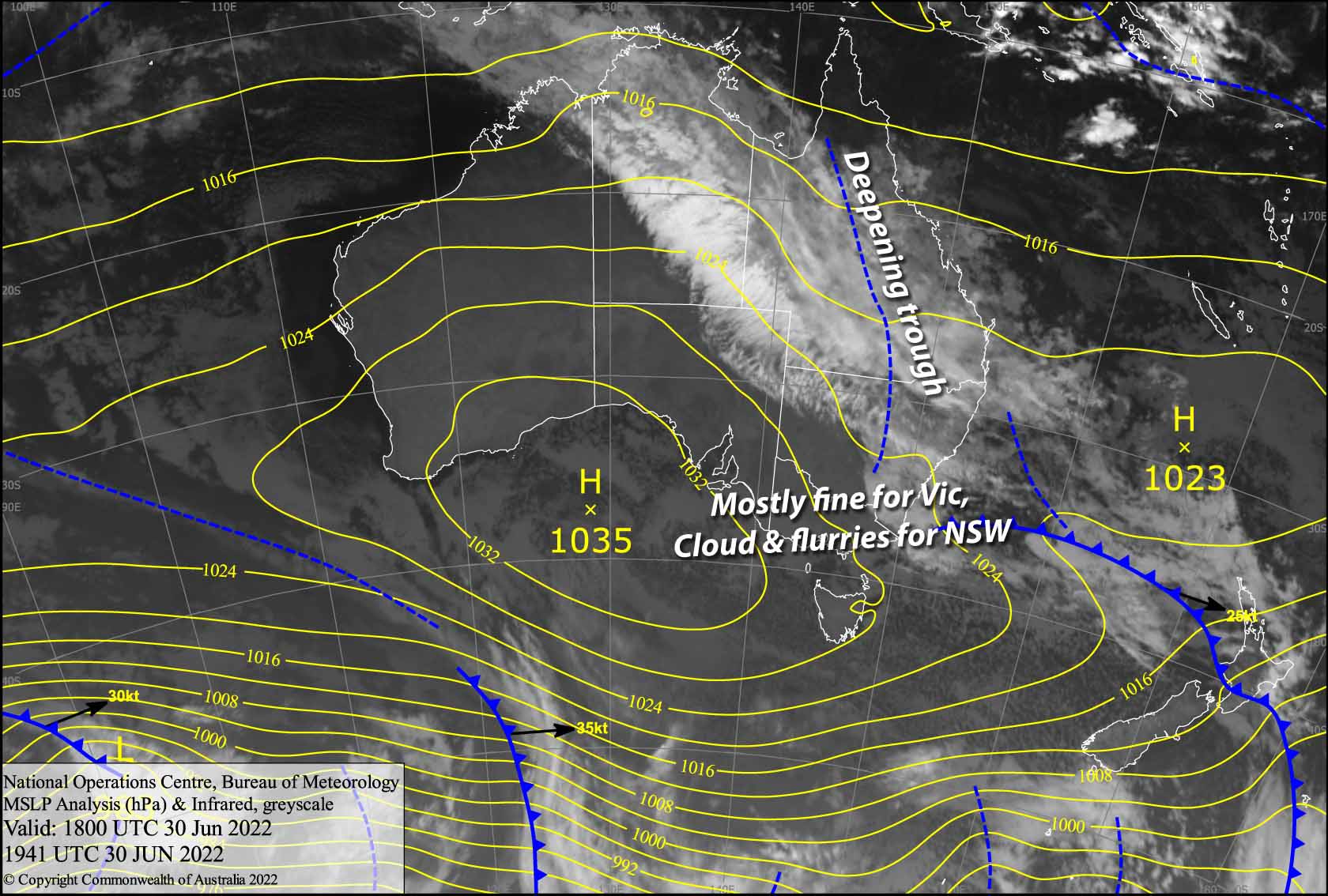 Friday 1st
Mostly cloudy for NSW, with some light snow flurries to 1300-1400m during the second half of the day. Mostly sunny for Victoria, apart from areas of low cloud first thing and some afternoon cloud creeping up onto Hotham and Falls Creek. E-SE breezes, which will be lighter over Victoria.
Saturday 2nd
Another fine day for Victoria, while it remains cloudy over NSW where there is a chance of seeing a few snowflakes. An E-SE breeze continues to blow.
Sunday 3rd 
An easterly wind will push some cloud up onto Victorian slopes, but there should be plenty of blue sky, especially on the upper mountain. Buller, however, should remain clear.
E-SE winds will be a touch stronger over NSW where it'll still be cloudy. We'll likely see some light snow flurries, but there is a slight chance of slightly more substantial snowfall.
Extended Forecast
Monday should bring light snowfall before the East Coast Low peels off into the Tasman to be replaced by high pressure and fine weather for the following few days.
That's all from me today folks, get out there and make the most of these great conditions. I'm sending out these forecasts every Monday, Wednesday and Friday.