'BULLER WIDE"- Tony Harrington's Latest Photo Exhibition In Buller
August 29th, 2018

Mountainwatch | Photos and captions Tony Harrington
Australian snow and surf photographer Tony Harrington has just opened a new exhibition of his work in The Alpine Central building in Mt Buller. Renowned as an action photographer, Harro has been shooting surf and snow since he was 16 and during that time has worked with some of the world's best and has had a number of covers on ski, snowboard and surfing magazines, with here and overseas.
However, Buller Wide does not feature Harro's action photography, but is a landscape exhibition and the subject is Mount Buller in its many moods. Harro has travelled to some of the world's most incredible locations including Alaska, Iceland, Greenland and Hawaii and the beauty of the landscape captures his imagination as much as the action taking place within that landscape.

"Shooting the landscape scenes might seem like a downshift in gears compared to action, but in actual fact it's not," said Harro. "I still have to wait tirelessly for weeks, months, even years for the elements to come together with light and landscape to create a special image. When the time comes, it's full-0throttle in set up and focus to capture "the moment" as it only usually lasts a split second."

"I like to present work that would be very rare to capture by just turning up in a place on a few days visit. Each image is quite technical in the taking of, post production and printing. I believe that is what makes my work unique – and the story the goes behind its creation."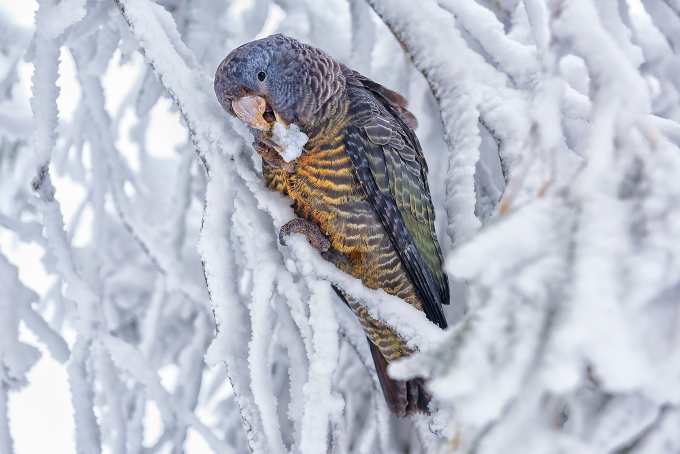 Harro is one of those people who is always busy, and he owns and operates the Rip Curl store and the Photo Shop in Buller, is out shooting when he can and is also founder and director of the Buller X big mountain comp. In our summer Harro spends six weeks in Hawaii where he films and photographs the big wave season before heading to Jackson Hole, his second mountain home, in mid-February for another six weeks shooting in the snow.

What's next? "I've already been working on a theme for next year's Mt Buller exhibition that's coming together nicely, and I'll continue to travel to shoot and film. I've recently finished a one-hour film called "Emocean" that has been among the official selections at the Newport Beach, Honolulu, Florida and Santa Cruz Surf Film Festivals and this has already open the door to another film project.  "

Check out www.harroart.com for a peak into Harro's world of surf, snow and mages available and the trailer for Emocean: https://vimeo.com/248822189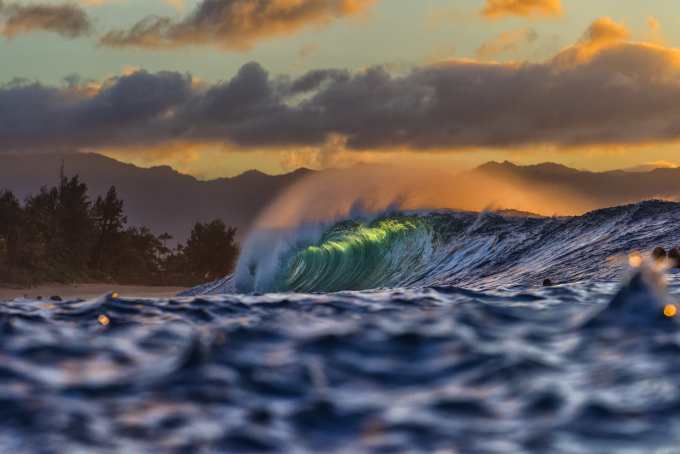 The Buller Wide Exhibition is located in the Alpine Central building on Mt Buller and is running until the end of September. Harro can be contacted on 0427427761 or emailed harro@harroart.com His work makes perfect gifts for any occasion, in homes, offices or buildings.