China Building World's Largest Indoor Ski Resort – Gondola's And All…
October 16th, 2018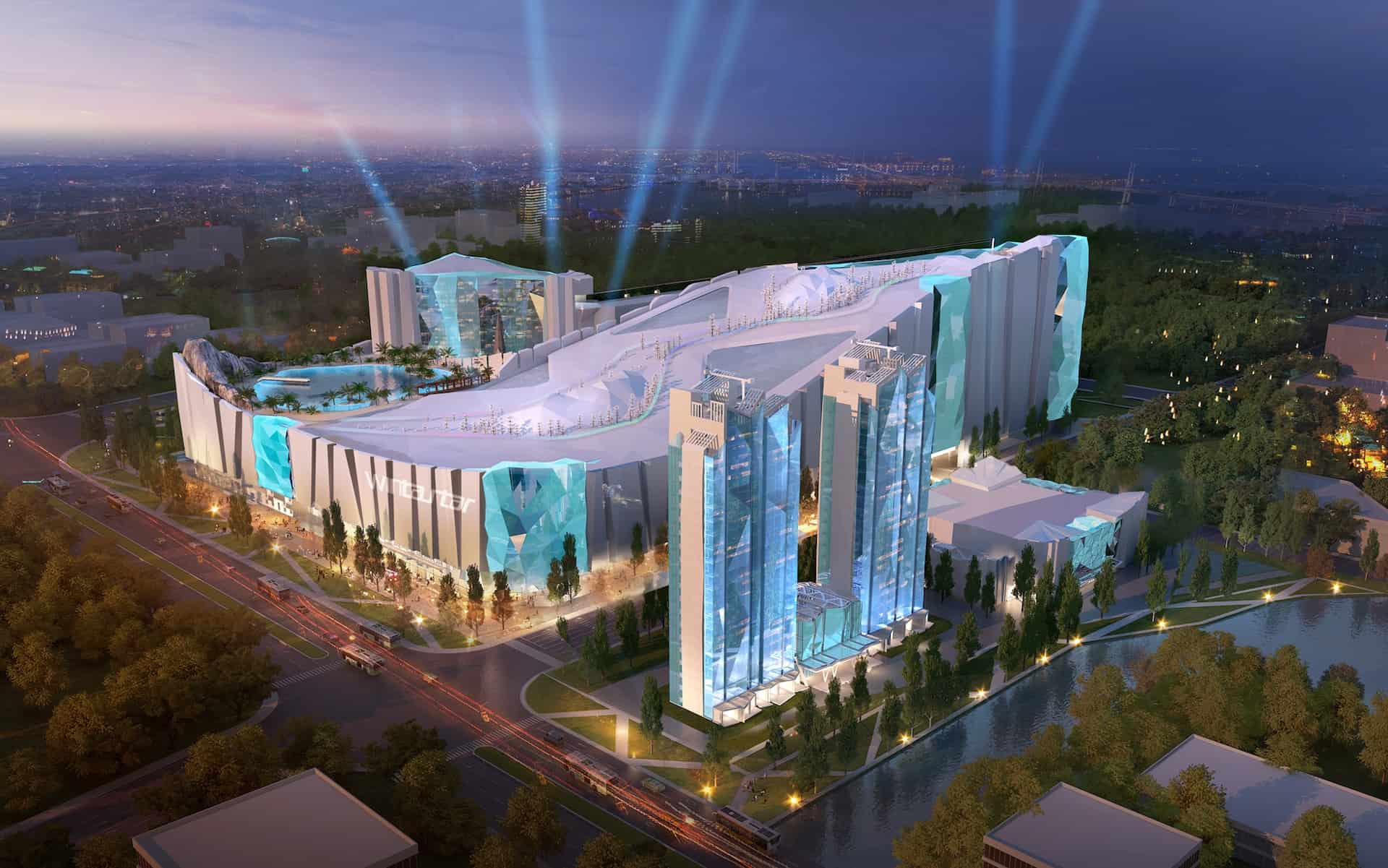 Mountainwatch | Matt Wiseman
We can now add 'ski resort' to the increasingly long list of things 'made in China' after it was announced the global powerhouse would begin work on the world's largest indoor ski resort.
The so-called Shanghai Wintastar snow park will total a massive 90,000 square metres (nearly 1 million square feet) and include three ski slopes of varying difficulty and pitch.
The city of Harbin in far northeast China currently holds the title of world's largest indoor resort with an 80,000 square meter complex. The Harbin Wanda Indoor Ski and Winter Sports Resort opened just last year and boasts six different runs and room to accommodate up to 3,000 people.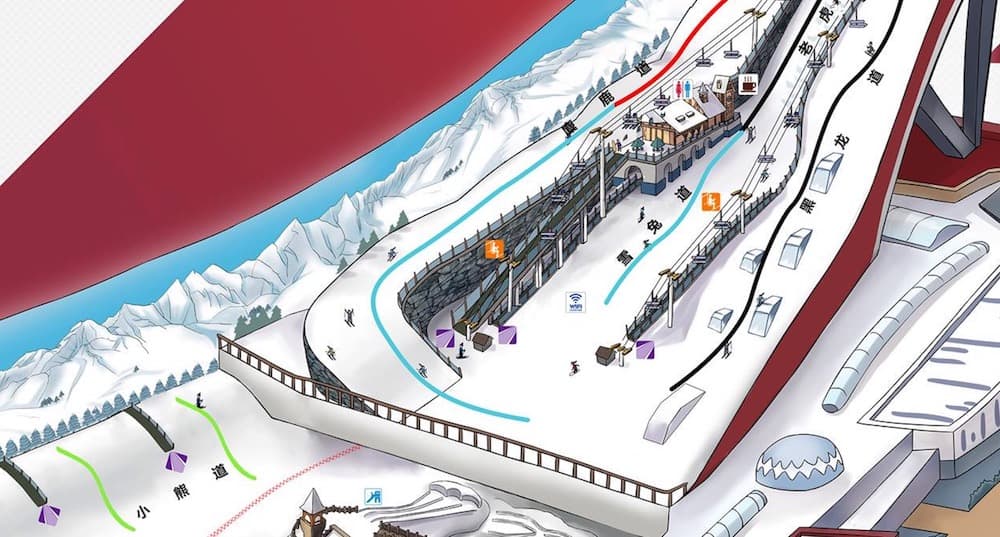 Majid Al Futtaim, the company responsible for operating Wintastar, is the same company that runs Ski Dubai – which was both the Middle East's first and the world's largest indoor ski resort when it opened in 2005.
Shanghai's Wintastar will be three times the size…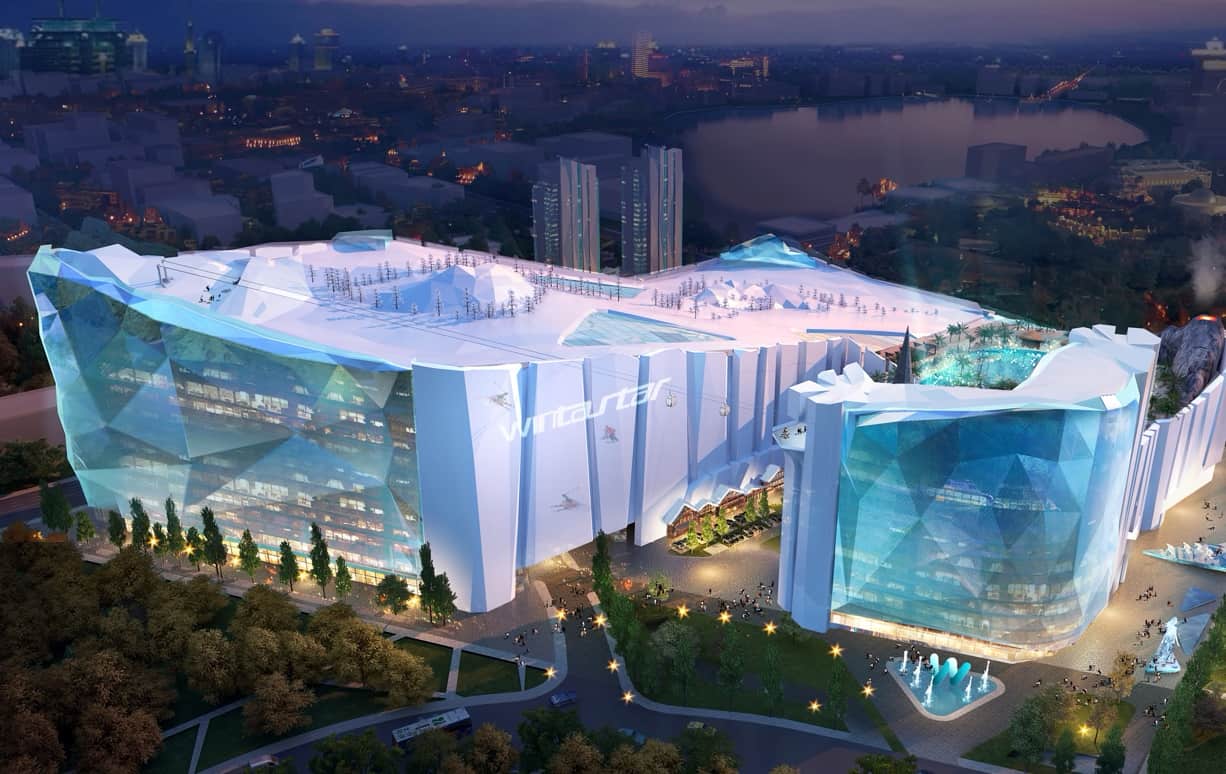 As well as Ski Dubai, Majid Al Futtaim also launched Africa's first indoor ski slopes with 'Ski Egypt' in 2017 and has 'Ski Oman' and a Saudi Arabian version currently in the works… So it would be fair to say they are the Vail of indoor skiing.
The resort – if we might call it that – has been designed by award-winning Italian architect Massimo Mercurio, who cites European ski resorts, icebergs and the alps as inspiration for the space age monolith.
It's alleged one of the runs within the Wintastar Shanghai complex will be "of an Olympic standard", measuring some 3km in length and able to facilitate elite athletes training.
According to the Chinese government, since 1996, China has increased its number of ski areas (both indoor and outdoor) from six to over 568. For example, nearly 900,000 skiers and snowboarders visited the Chinese region of Chongli to ski in 2015-16.
Snowsports mania has gripped China even more following the announcement that Beijing will host the 2022 Winter Olympics. Despite being the first host city to rely solely on man-made snow and only having one Olympic gold to their name (2006 aerials), President Xi Jinping has even gone so far as to say China won't just be ready for the Olympics, but the country would be home to 300 million winter sports participants and 1,000 ski areas by 2022.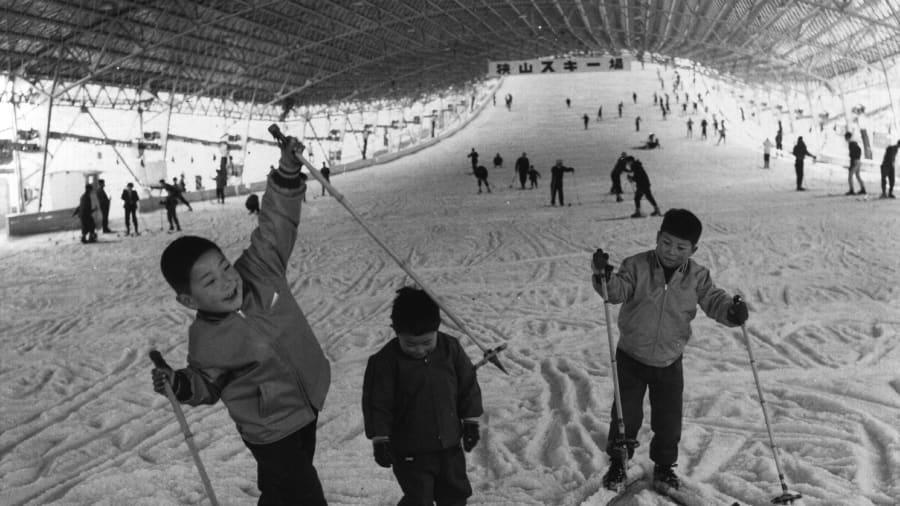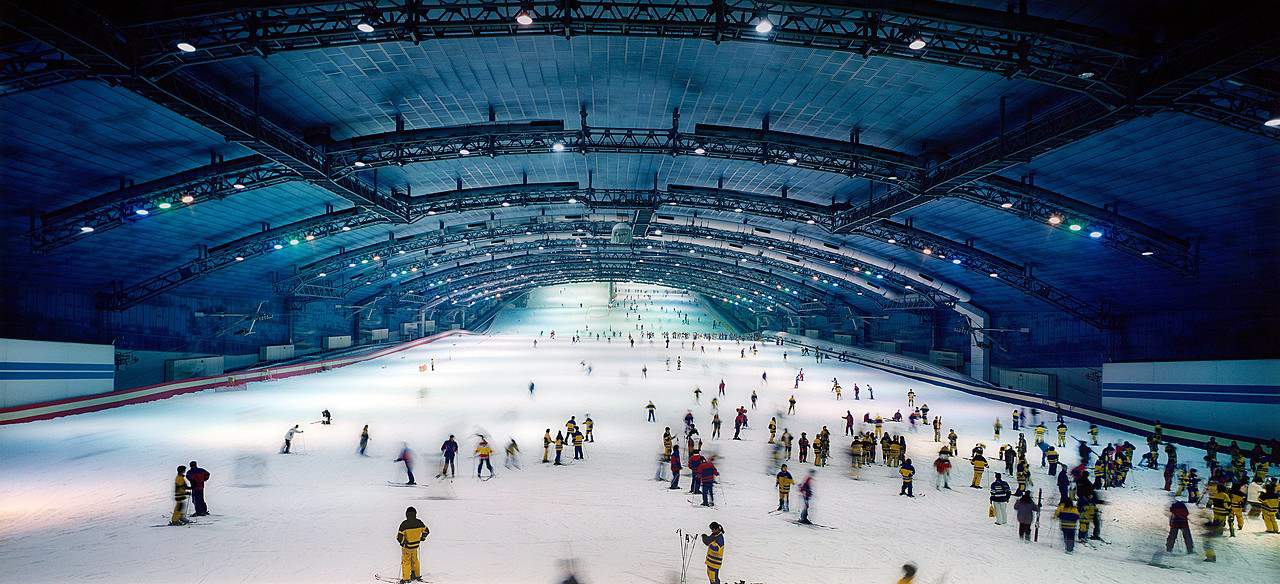 According to a 2017 white paper, only around 12.1 million Chinese people said that they had tried skiing at least once before – That's less than 1% of the 1.38 billion population.
All told, the Olympic investments are worth an estimated $305 billion.
The cost of Wintastar has not been made public and the resort is slated to open in 2022, hopefully in time for the Olympics. Whether we see any events there is also yet to be announced… Men's and women's downhill anyone?