Cody Townsend's The Fifty, Episode 26 – The Sickle, Horstmann Peak, Idaho
April 16th, 2020
Mountainwatch | Video
In this episode of The Fifty, Cody Townsend's project to climb and ski all 50 lines named in the book The Fifty Classic Ski Descents of North America, Cody and filmer Bjarne Salen are again in Idaho's Sawtooth Mountains where the target is a steep couloir called The Sickle on Hortsmann Peak.
Cody is joined in this episode by Cody's wife, pro skier Elyse Saugstad, and it is only the second time Elyse has joined Cody during the project. Elyse is a big mountain freeskier, a former world champion, whose many film segments involve being dropped off by helicopter or snow mobile.  Ski mountaineering is not her thing, something Elyse is quite open about: "This whole suffer-fest idea that Cody has really taken on …I dunno … Not sure if it is my cup of tea, but I'm giving it a sip tomorrow."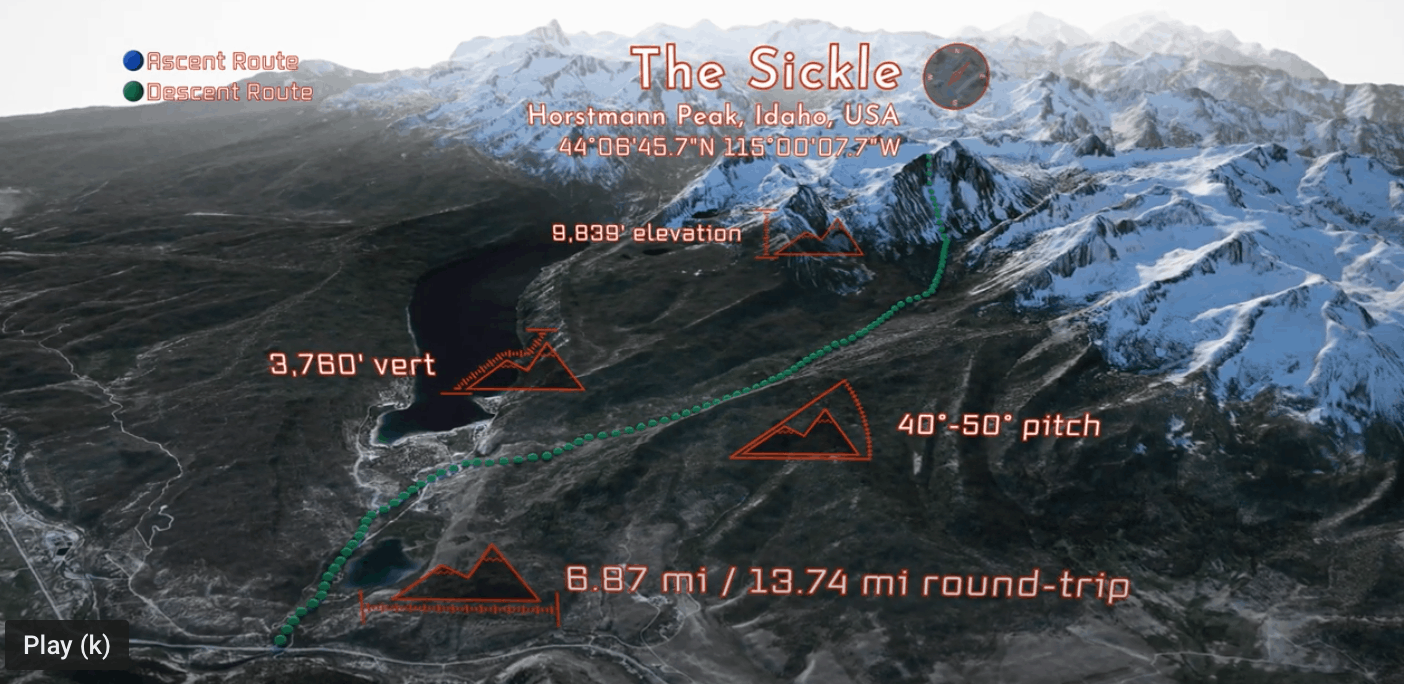 The Sickle turns out to be quite a challenge challenge, both on the way up and the way down, with a 3700ft vertical climb and the steepest pitch is around 50 degrees. It's a gnarly climb with plenty of exposure and the snow is hard, probably not the ideal introduction for Elyse into the world of ice axes and crampons.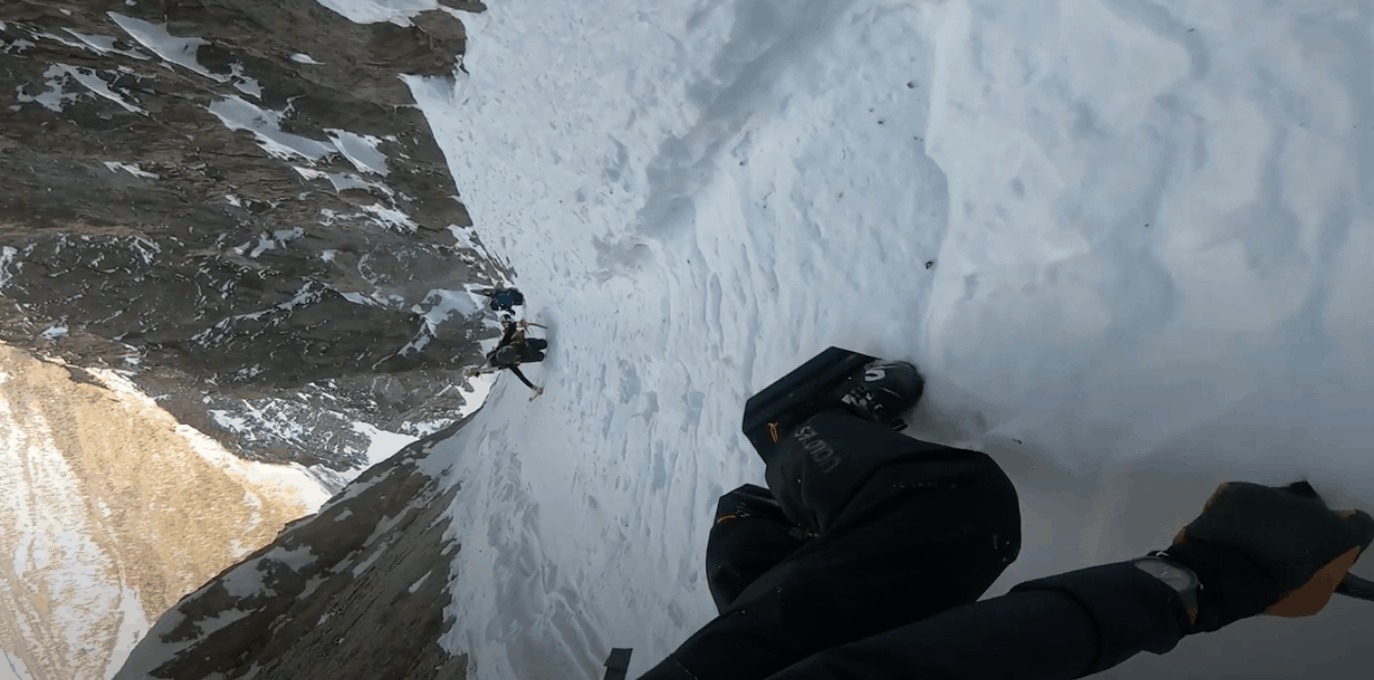 The first half of the descent isn't much better and this episode's title – "A marriage test in the mountains" is very apt, but Elyse is a pro and handles it with ease. Whether or not we'll see Elyse joining Cody in more episodes of The Fifty remains to be seen. Her regular gig of skiing deep backcountry powder seems like a lot more fun, although as you'll see from this clip from Matchstick Production's 2018 release All In, it can also be pretty full-on.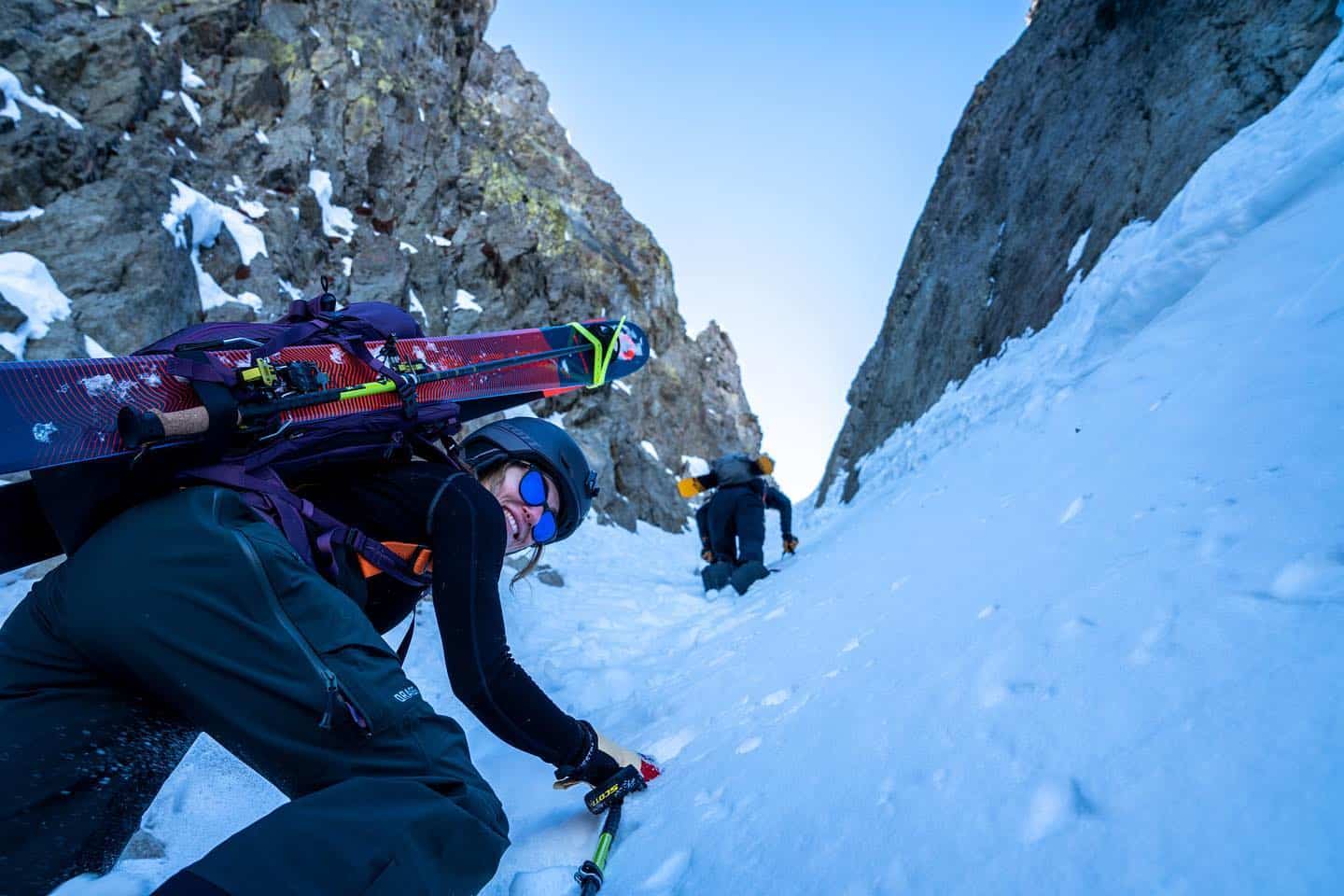 The Fifty documents Cody Townsend's journeys, travels, challenges and each line and mountain listed in the book, The 50 Classic Ski Descents of North America. It's a journey through the most majestic mountains and ski lines in North America along with a unique insight into how skiers make decisions in the backcountry, how they plan, navigate and safely move through the mountains and the people that dedicate their lives to the mountains. Stay up to date on Cody and filmmaker Bjarne Salen's progress on The Fifty Instagram page.