Defining Moments – The Work of Renowned Snow and Surf Photographer Tony Harrington
June 30th, 2022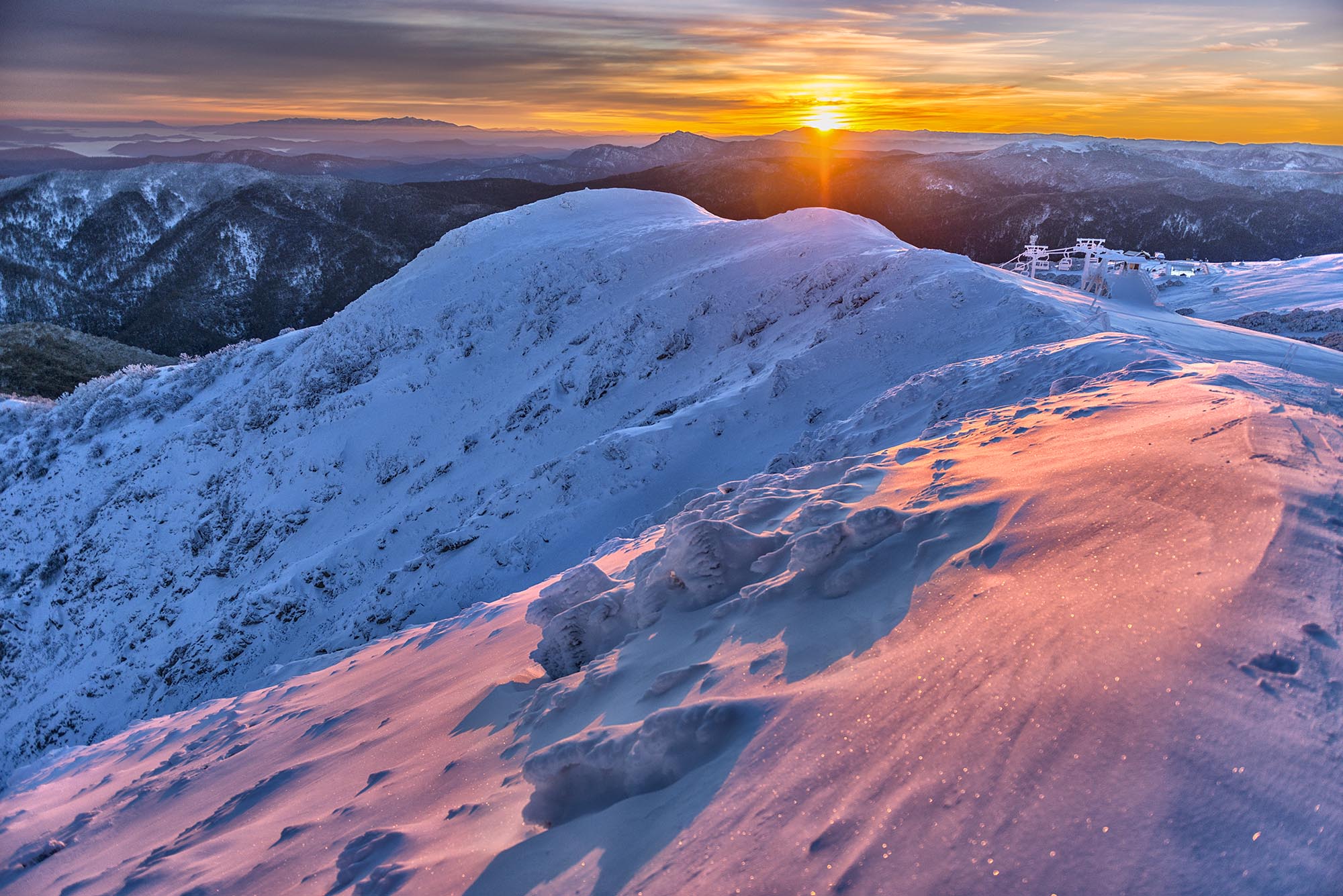 Mountainwatch | News
Tony "Harro" Harrington has been capturing breathtaking images at the extremes of snow and surf around the globe for 30 years and his quest to capture these untamed aspects of nature continues to inspire and drive him every day.
There are few photographers who have pushed the limits quite in the way Harro has in big wave surf imagery or big mountain action; he is a rare individual who solidly masters both of these "extreme" worlds.
In recent years Harro has made Mt Buller his Australian home base during snow season where he has carved out a creative gallery space in the heart of the alpine village with the support of his partner, Rhylla. The HarroArt Gallery opened just before the COVID lockdowns however despite that challenge his striking limited-edition artworks are quickly being snapped up by collectors, interior designers and locals alike.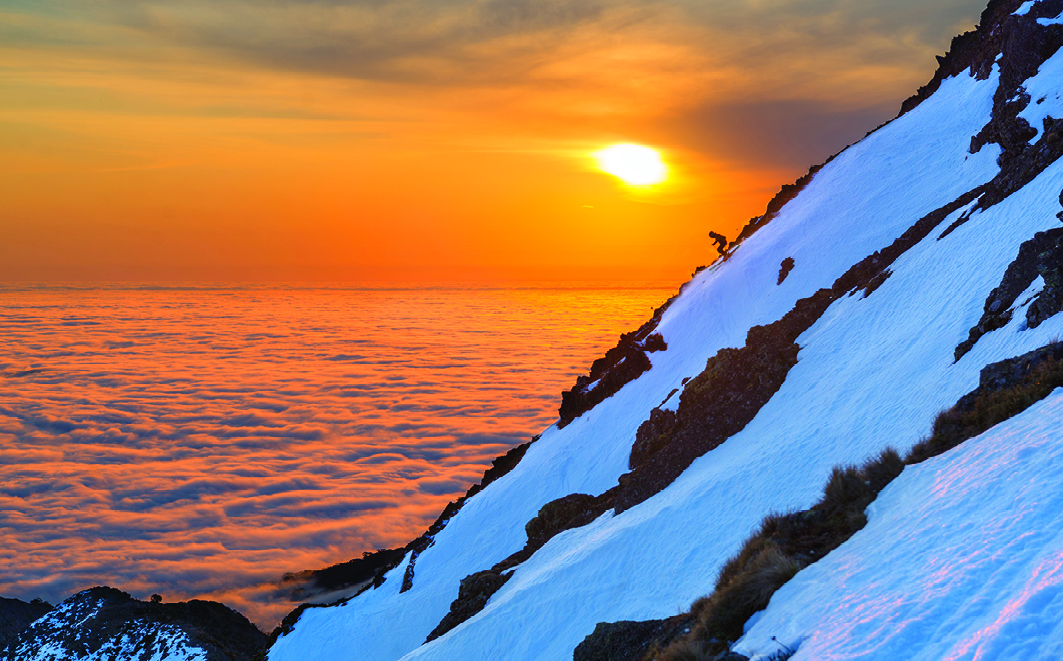 "It's been exciting to explore a slightly different tangent to my work and delve more into landscapes and wildlife imagery which is a shift from my earlier years when my work lived almost exclusively in the pages of adventure sports magazines, on covers and in surf or ski films," says Tony.
"I get an ideal mix here on Mt Buller, creating artworks for beautiful alpine homes, capturing family moments in private photo shoots, snapping the race action on the slopes and adapting my work into gifts and homewares for people to enjoy every day."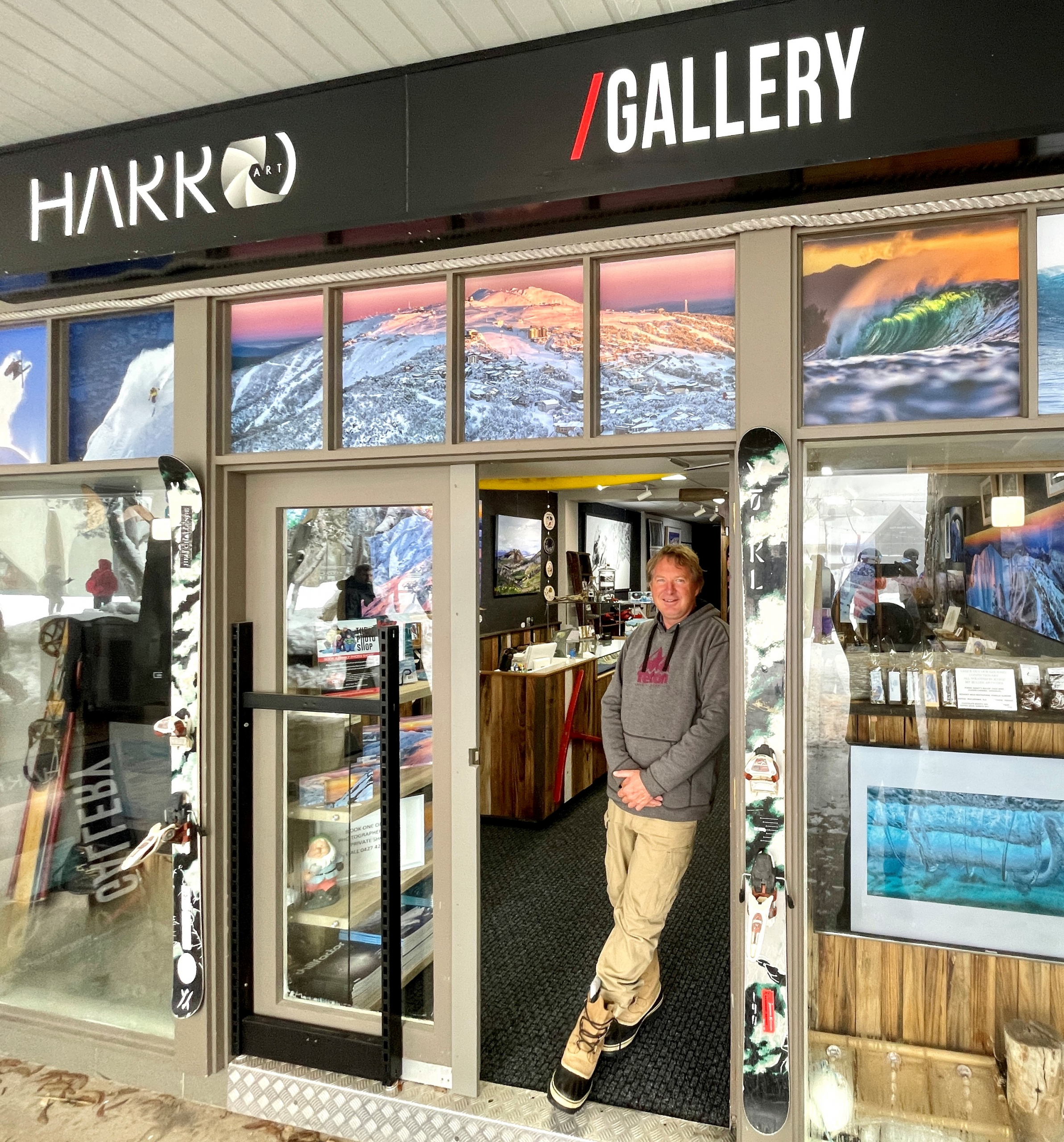 Tony creates bespoke artworks and installations including kitchen splashbacks featuring his sweeping alpine and ocean imagery. The gallery carries historic Mt Buller images available as prints, collectable ceramic coasters, even jigsaw puzzles and a delicious confectionery range.
"I love having these winter months each year to be part of this special place.  It's important to me and Rhylla to contribute to this tight-knit community and we have so many friends it really is our 'mountain home'.  Buller is different every day, often every hour, so as a photographer and filmer it keeps me on my toes.  A new piece I hung in the gallery this week is currently one of my favourite views of the mountain, and I only captured it two weeks ago when we had the record snow for opening weekend!"

"I chose this unpredictable, artistic life back when I was in my twenties and I swapped the simplicity of a life surfing on the Central Coast and working as an electrician for a season down in Thredbo," he reflects. "I learned how to shoot photographs professionally by working for Randy Weiman at Hotshots and fell in love with skiing, I was hooked."
He started back in the days of real film, long before anyone dreamed of mobile phone cameras and Instagram and is one of just a handful of his contemporaries still making his life in the craft. "It's not easy, but I get to be creative every day and inspire others, which is very cool. I wouldn't trade it."
When Tony jumps in his truck or on a plane each Spring he travels the world to create major adventure projects including films that have featured on screens large and small collaborating with Red Bull, Teton Gravity Research, Discovery Channel, NBC and networks across Japan and Asia.
"I've been working on a book for 2 1/2 years now called Defining Moments. It's turning out to be quite a historical project documenting 40 years of big waves, big mountains and several other eye-opening journeys. As much as I'd hope to have it completed by now, there's some things in life that you just can't rush, I think it will become quite a master piece in extreme sports. It's awesome to hear the reflections of the athletes who feature in the book, as it might be my photos, but it's the athletes' commentary that tells the real story. Realistically it's going to be May 2023 before it will be released."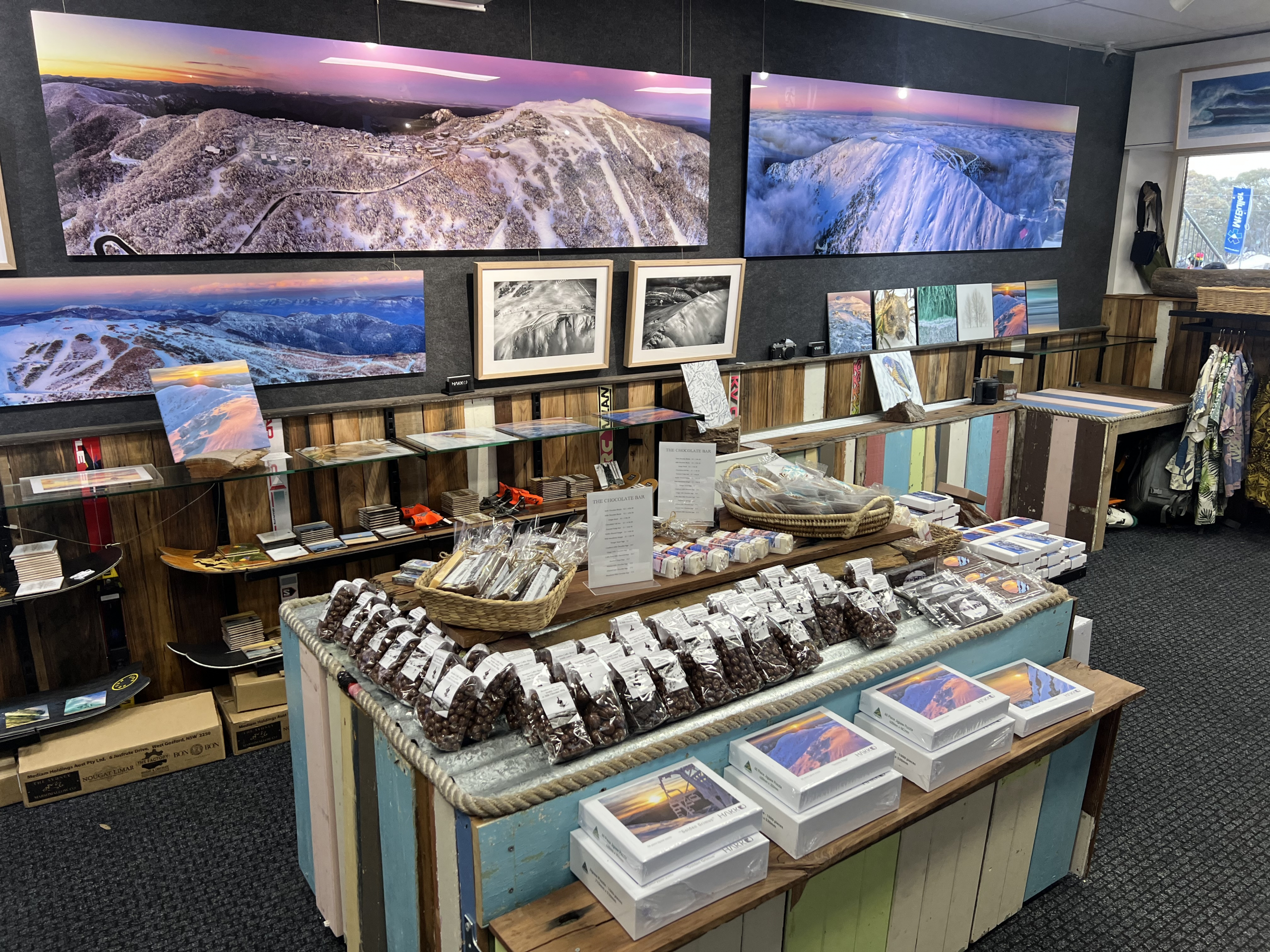 "Predictably nomadic" is how Harro describes his life, which sees him follow the weather, chasing snow storms as well as big wave swells, and thankfully when the snow starts to fall here in Australia he reappears at Mt Buller with his camera and that grin, ready to capture moments and memories on the mountain again.
Harro is also Mountainwatch's snow reporter in Buller, his concise daily reports renowned by Buller skiers and snowboarders for accuracy, mountain knowledge and his no-BS delivery.
Visit Harro in the HarroArt Gallery in the Mt Buller Village or discover his work at harroart.com