Elite Training at the Cardrona Spring Camp
October 20th, 2010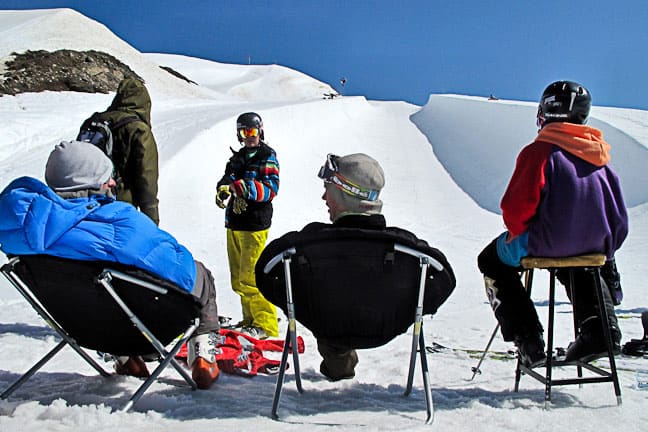 Coaches and riders enjoying the sun, while Will Jackways enjoys the halfpipe … can you spot him in the back?
Words & Images | Pablo Azocar
Attending a Spring Camp is definitely a once in a life opportunity… or maybe once a year for some people. These training camps, for the New Zealand National and Development team athletes, take over resorts such as Cardrona after the resorts close, making the most of the spring weather and the substantial amount of snow still left to play with.
The Spring Camp at Cardrona was a part of the Winter Performance Programme Spring Training. "Internationals from the US, Japan, Australia and Spain including X-Games medallists, World Champions and Olympians have been invited to help offset the costs of the camp which is being run for New Zealand National and Development team members to gain post-season high quality training," said Tom Willmott, Head Coach of the NZ Snowboard Team.
The set up included the Olympic halfpipe, the triple jump line plus two specifics features which were set up into the Bagjump, all this powered by snowmobiles allowing plenty of runs per rider.
It was fully focused on the riders, like Mitch Brown explains: "The setup was great for progression. Hitting 1/4 pipe in to the airbag was a great way to try, or feel out, new tricks. Once you were feeling it you could transfer it over to the 22 ft foot half-pipe, which was only a stones throw from the airbag. New tricks were always getting landed and people's snowboarding progressed a lot!"
In the meantime, across the valley at Snowpark NZ an Open Camp was going on for a few days, with a few jibs, jumps and sleds, which was enough to keep everyone entertained and learning a few new tricks.
Both camps are now officially over, but now you know, if there's snow left, no matter if you use a lift, sled or hike, you can always ride.
Thanks to Tom Willmott and Bruce Wells at Cardrona and the Synnott family and Bevan Hall at Snowpark NZ.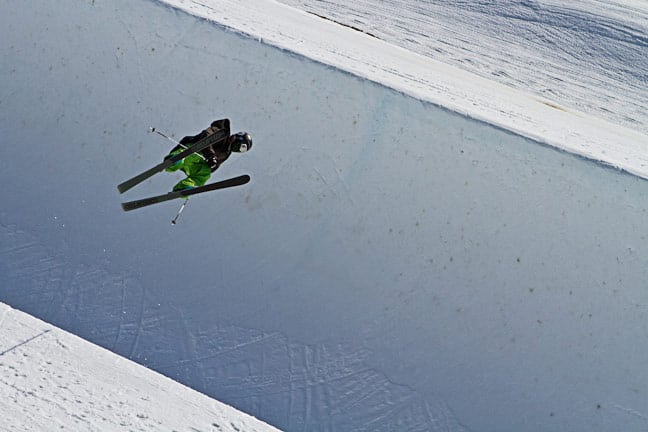 Colby West from USA warms up with some lofty air at Cardrona's Halfpipe.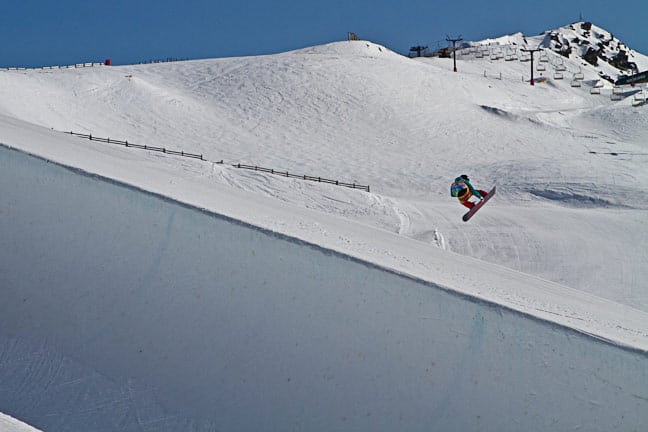 Another international rider, Ryo Aono, having the halfpipe (and the resort) all to himself.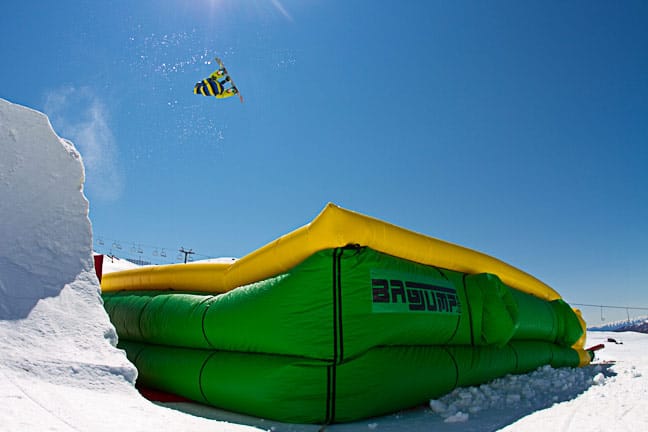 James Hamilton safely trying new moves into the Bag Jump.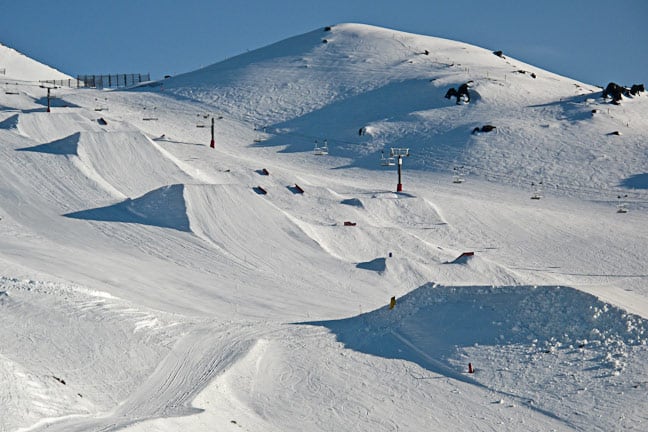 This was the view every morning, perfectly groomed jumps and nobody in the park.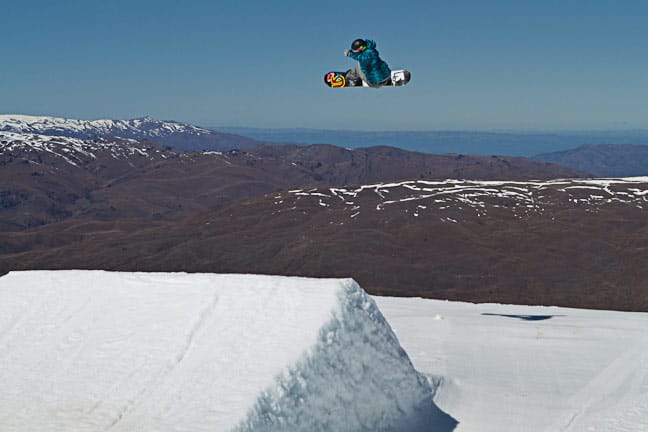 Ben Comber came from Christchurch to get some practice and some new tricks in the bag before the overseas season.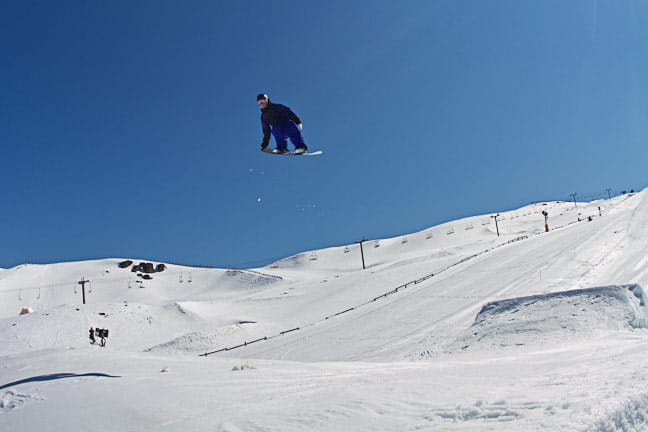 Can you believe Nick Hyne was practicing on his 1260s?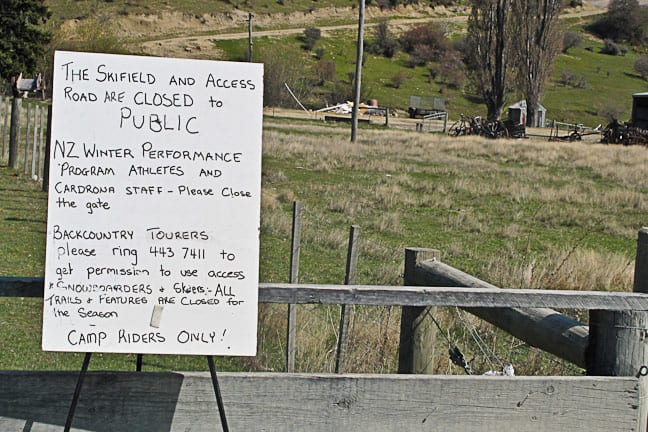 The sign at Cardrona's gate.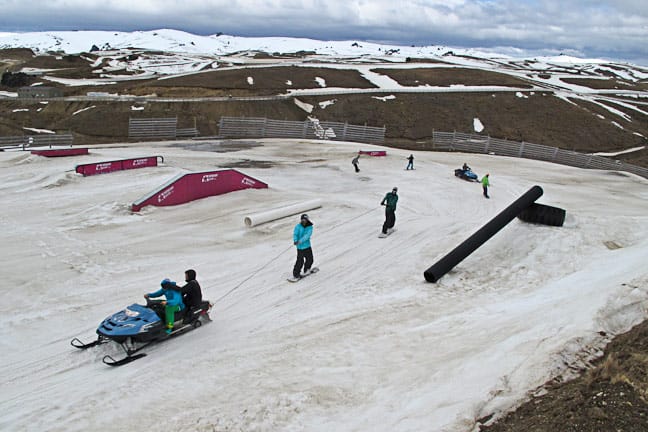 This is part of the jib setup at Snowpark NZ, hot laps with the snowmobiles.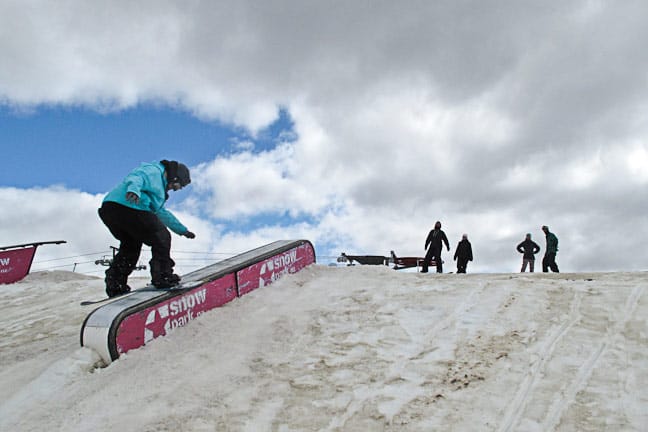 Robett Hollis trying a few new tricks while playing a game of S.H.R.E.D.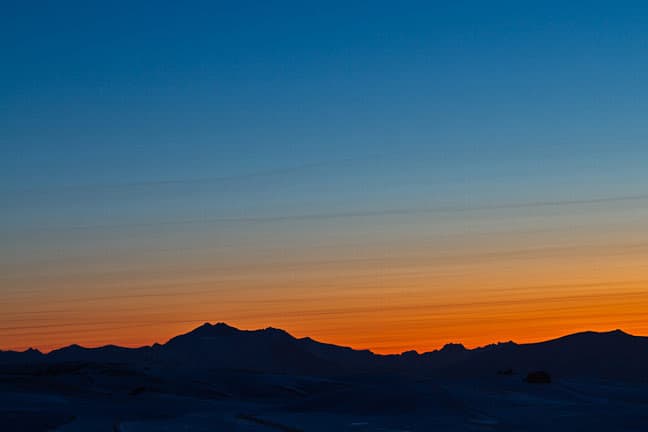 Snowboarding, good weather and great sunset to finish up a great day!
Snow Park forecasts,
snow reports and
live snow cams.
Cardrona forecasts,
snow reports and
live snow cams.