Finally, A Classic Storm Cycle at Jackson Hole
March 20th, 2018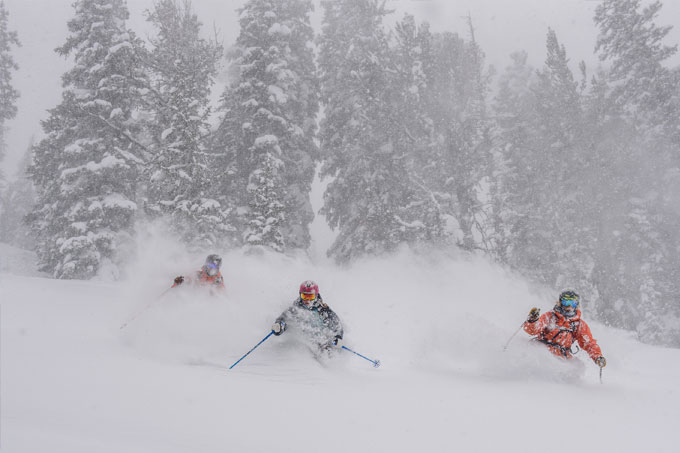 Tami Razenger, Dylan Dipentima and Tim McLennan having a powder party run on an awesome day. Photo: Brooks Curran
Mountainwatch | Coen Bennie-Faull
The past week has been very good in Jackson Hole after the storm the masses had waited for all season finally showed up last weekend. Snow to the valley floor, good stability and storm totals of over 125cms combined to make it one of the best storms we've seen roll through the Tetons in the recent past.
The result was some of the best and deepest turns of the season. Grand Targhee Resort, on the other side of Teton Pass, even reported a 24-hour accumulation total of 75cms – full blown snorkel conditions.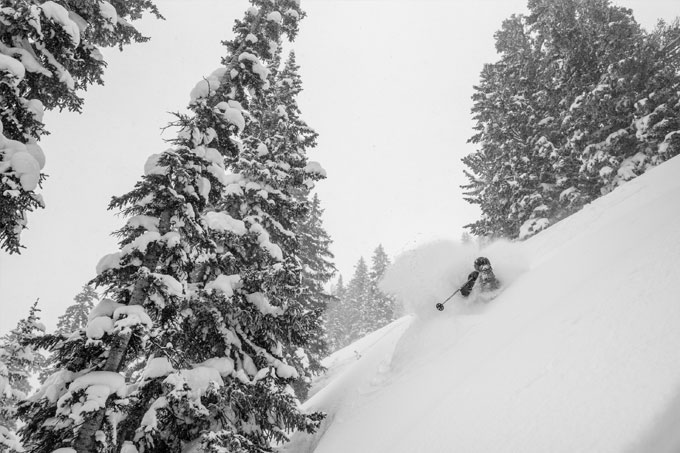 This is what a 70cm storm in Jackson Hole looks like. Photo: Brooks Curran
In a season that's been plagued with low snow totals on the lower elevations and storm forecasts that just never came through, the widespread snow provided welcome relief from the brown hills surrounding town and muddy footpaths in town.
The first wave of precipitation rolled through with next to no wind, leaving a fresh blanket of undisturbed 'Cowboy Powder' by Friday morning, March 9. However, the second front came through with fierce winds and by Saturday morning the dream of light blower pow from the day before was replaced by a 5cm-inch-thick wind crust and testing avalanche conditions.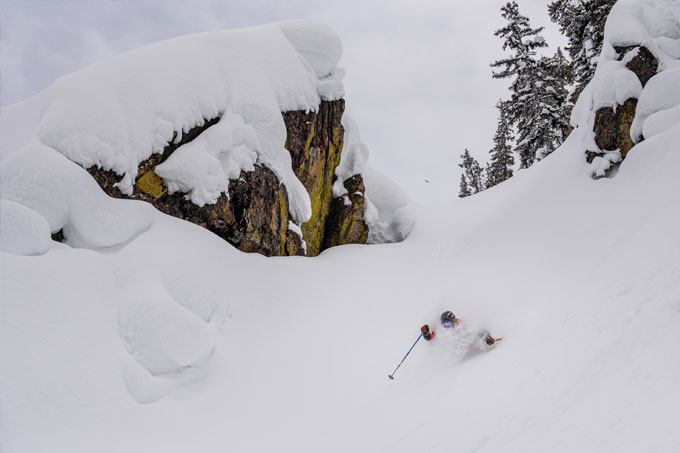 Dylan Dipentima, waist deep in some classic Jackson "Cowboy Pow". Photo: Brooks Curran
In typical Jackson fashion though, the tail-end of the storm had one more hand to play, delivering another 20cms and sunshine on the Monday morning. It was a great way to welcome in the work week with no crowds and it really topped off a "proper" Jackson Hole storm cycle.
By Tuesday thoughts of a season that hadn't really shown up had shifted to the back of locals' minds and the feeling around town finally transformed into an appreciation for the upcoming spring.
And with the flow looking to continue this week, the fat lady definitely hasn't sung yet and we could be looking down the barrel of a magical March here in the Tetons. Stay tuned for the next update.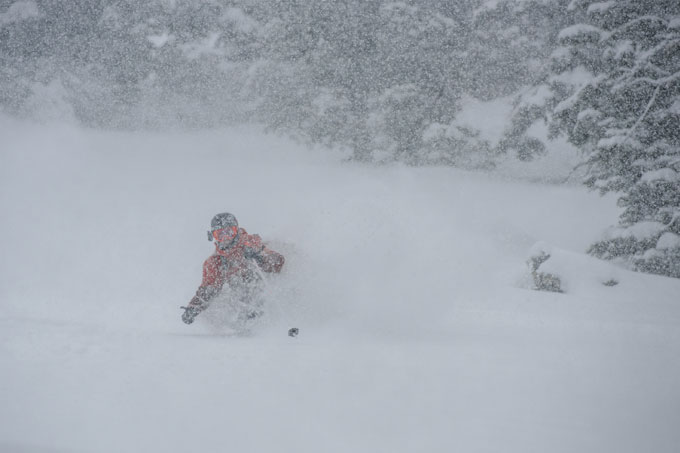 Coen Bennie-Faull, hooking at speed through the fresh as the re-fills keep coming down. Photo: Brooks Curran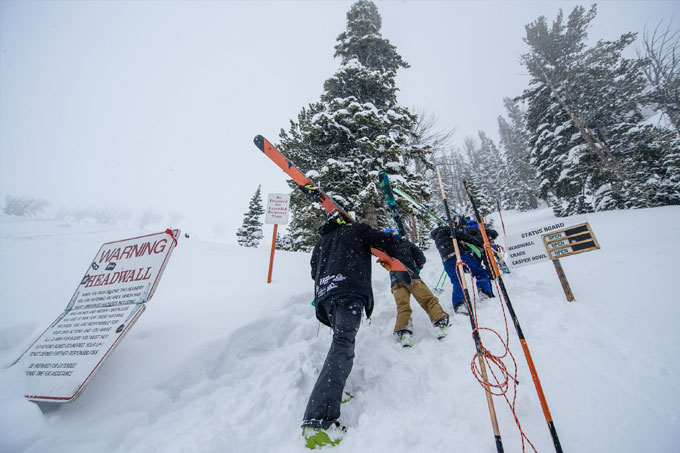 Heading into Jackson's side country and some of the best skiing in North America. Photo: Brooks Curran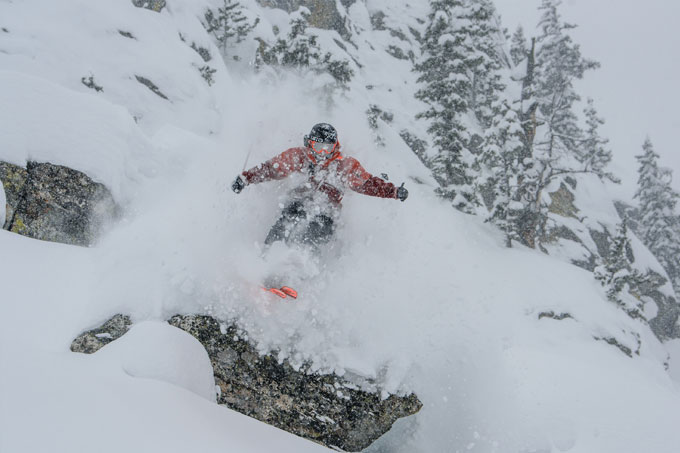 Coen Bennie-Faull. Nothing better than skiing during a storm. Photo: Brooks Curran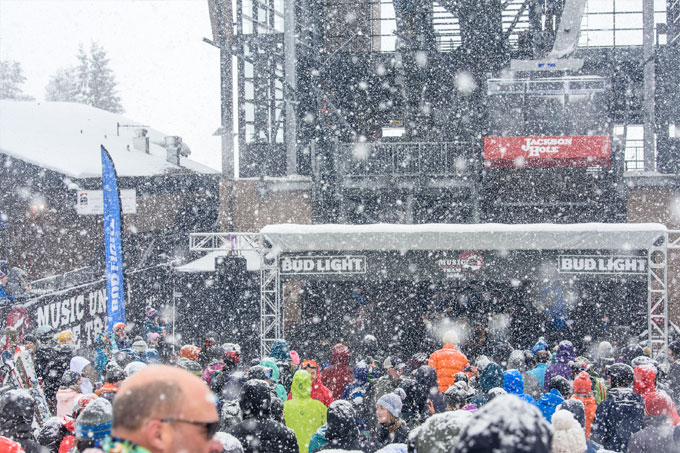 All aboard the Jackson tram. Photo: Brooks Curran