Forecast Great for Aussie Opening Weekend
June 9th, 2010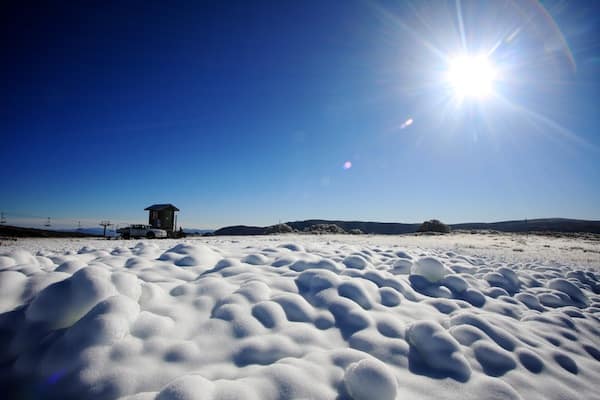 Up close with the snow at Falls Creek. Image – Chris Hocking/Falls Creek
Words | Aaron Cook, Mountainwatch.com Meteorologist
Opening weekend across ski resorts in Victoria and New South Wales is going to be white, cool, and mainly fine as a high pressure system develops over the area.
Mother Nature left it until almost the last minute to come to the party, but this morning she strapped on her board and is riding into town on a cold front, which is expected to drop about ten centimetres of snow. This front will be followed by a couple of days of cool south-westerly winds which will deliver scattered snow showers and another few centimetres of snow.
Snowmaking is also underway. All resorts are capitalising on the cold weather, running snow guns around the clock to build a good snow base for the opening weekend – most are expecting to operate at least one lift for skiing and snowboarding.

Vision from the live snow cams showing snowmaking at Perisher (left) and Thredbo Wednesday morning
Strong winds will ease to a crisp southerly breeze over the weekend, with the possibility of some isolated light snow flurries on Saturday, followed by even lighter and more isolated flurries on Sunday.
This latest cold outbreak will deliver the first significant snowfalls of the season and a modest blanket of snow will provide the perfect backdrop to opening weekend festivities.
Perisher resort will be hosting the "Snowy Mountains of Music" festival over the long weekend. They are reporting that the Village 8 chairlift and mini terrain park will be up and running.
Meanwhile, Thredbo will see a number of performances in the village square, including a stilt show, the Monaro Dance show and Drumassault, who will bring the rhythms of West Africa to the Australian high country.
Further south, Mt Buller will host entertainment in the village square, and revellers there will be joined by Olympic heroes Lydia Lassila, Joh Shaw and Katya Crema.
After festivities die down on Monday, snow lovers shouldn't have to wait long for the next batch of snow. Cold dry conditions early next week will see snow-makers busy, and there's a good chance of more snow late next week.
Follow the falling of the white stuff on the snow cams, snow reports and forecasts – where you can see the radar, satellite and synoptic views!
Snowmaking at Falls Creek. Images – Chris Hocking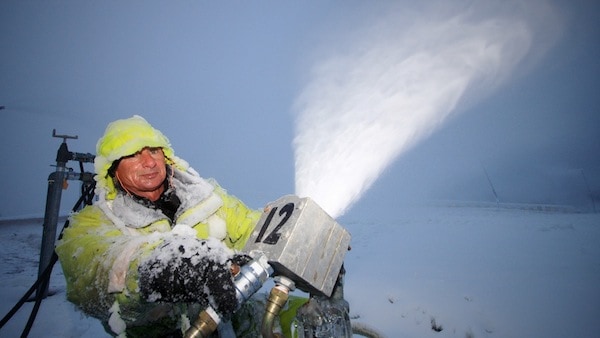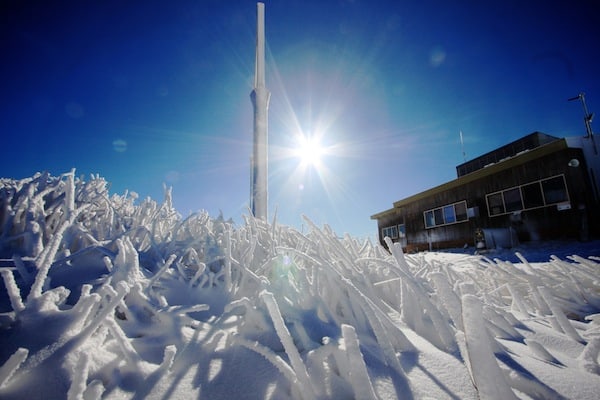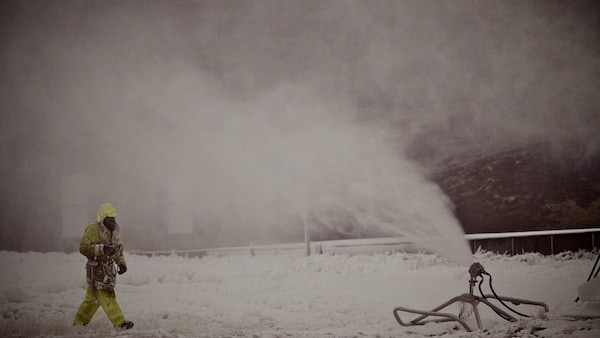 Perisher forecasts,
snow reports and
live snow cams.
Falls Creek forecasts,
snow reports and
live snow cams.
Mount Buller forecasts,
snow reports and
live snow cams.
Thredbo forecasts,
snow reports and
live snow cams.