Furano's Week That Was – Powder For The First Week of the Season
December 2nd, 2020
Mountainwatch | Lucy Morrell
Furano opened last week and our snow reporter Lucy Morrell has regularly been on the mountain to check on conditions and see how the resort's Covid Safe operating plans are working.  Be warned, this story could induce snow envy …
On Thursday, November 26th, I received an email from Prince Hotels with a familiar attachment showing the piste map. I was thrilled because some years I have to grovel to stay on the email list. All I really noticed was the all caps: CLOSED. Okay, I thought. They'd postponed their opening day from November 21st.
An hour later on social media I saw the Furano Tourism Association celebrating the resort's plans to open so I revisited the email. Sure enough, there was a speck of yellow on the map, and two runs, one-and-a-half really, would be opening. The big CLOSED was just for the Kitanomine zone and the intended date to open that side is December 24th.
I scoured the shed for my ski gear. Mice had eaten the inners out of my resort boots, but they were a bit snug before and I have heated socks so that was OK. I must remember at the end of this season to store everything in the shed full of snakes… that one never gets mice. I couldn't find my helmet, so I borrowed my daughter's, bit snug, and I forgot to swap her goggles for adult-sized and less fluorescent pink.
Normally the night before a first ski, any of us would be excited, but I confess to only feeling nervous. I discovered hooking a face mask over your ears while your chinstrap is fastened is impossible and also hurts.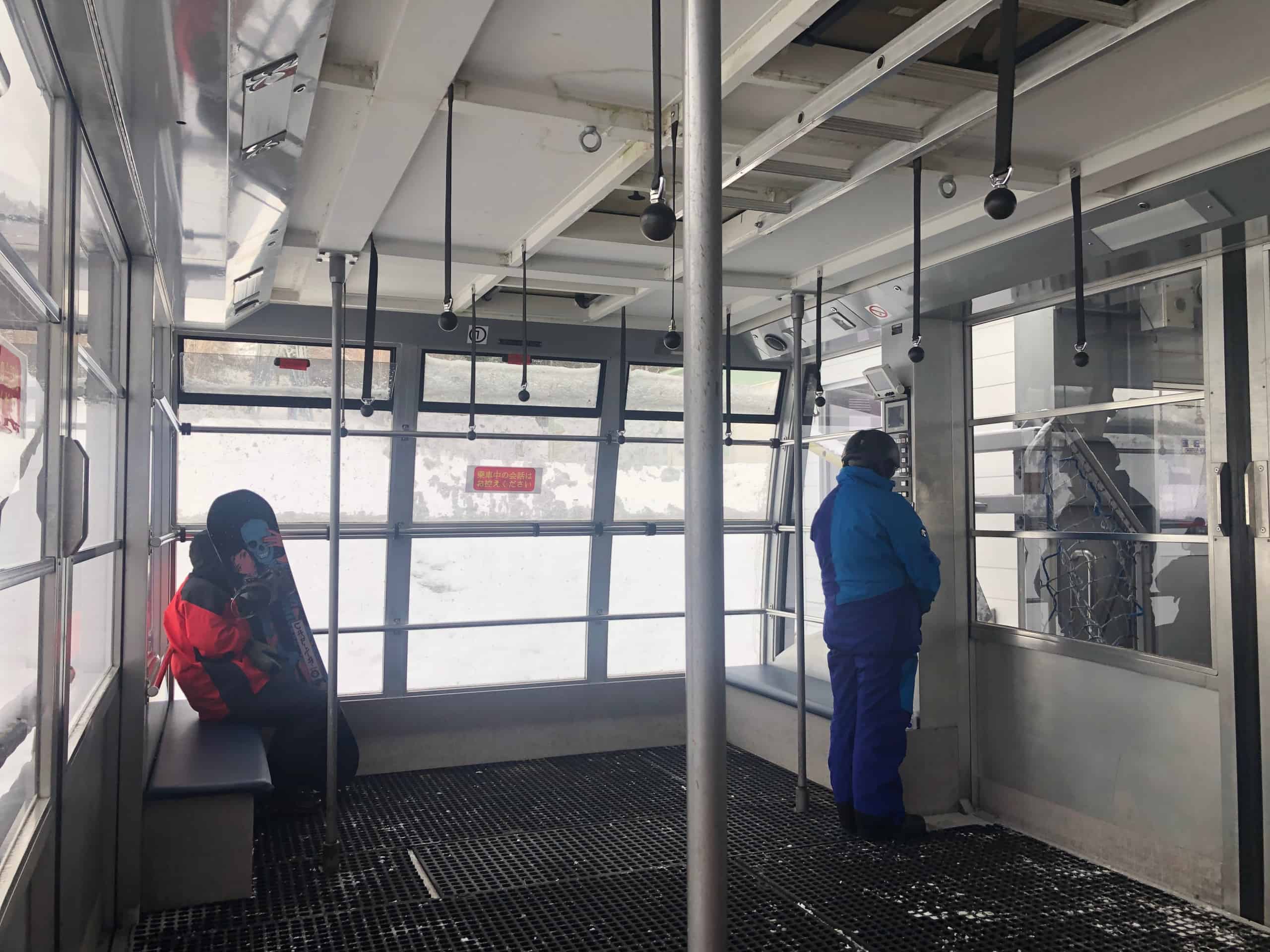 Friday morning came, and I waited a few hours for the eager sorts to get first tracks. That worked because by the time I rode the ropeway I only shared it with one snowboarder and the lifty. The snowboarder put his mask on when he finished a phone call, so I relaxed. He sat by one open window and I sat diagonally opposite by the other.
My first run was smooth through the light snow, boot deep on the piste edges, but when I saw the queue at the only chair spinning, I veered into the bamboo. Literally.
Options were to duck a rope and walk the last hundred metres over rocks to get back to my car, or ride this chair up, knowing that sometime later in the day I would have to decide how to get down. The queue was around 20 people, smiles visible and labouring breath also visible, and I was glad our skis and snowboards gave us distance.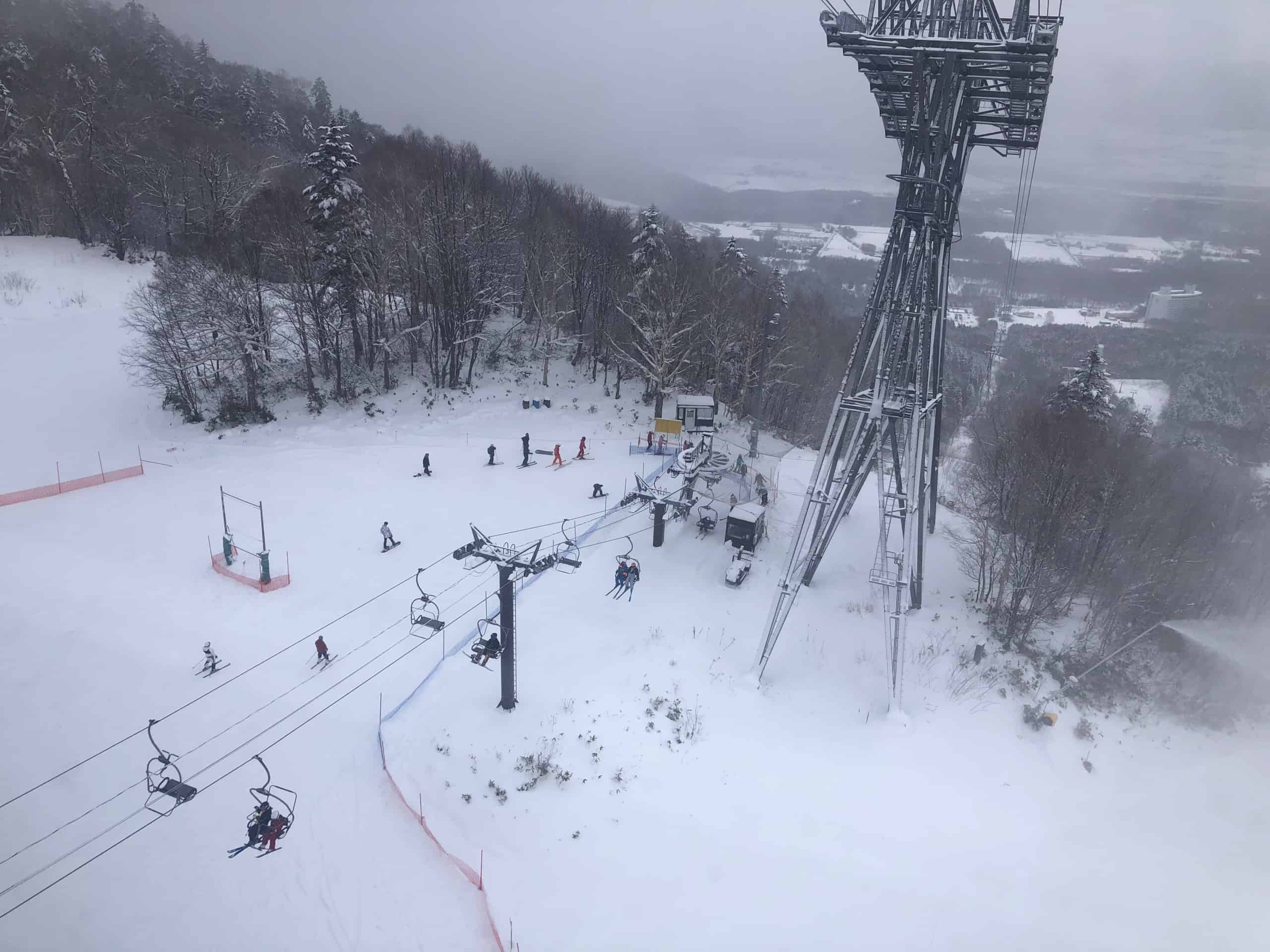 I had a dozen more runs and despite more time on the chairlift than the mountain, they were fabulous. I noticed people had cut tracks to sneak over the Kitanomine zone and I watched a surprising number of Japanese people — for rule-following is a national characteristic — go around barriers to ride the ungroomed piste.
It was overcast, no snow falling, and coverage was good. I caught up with more friends than I had seen face-to-face in the preceding eight months. I loved that, although I declined invitations to share a chairlifts or have a coffee.The second and third days of the season were a weekend and no amount of deep powder could entice me up there. Until the resort can open a lower chair so I don't have to ride the ropeway, I cannot cope with crowds. In fact, on opening day a race team stormed my car before it went down, and I barely fought the urge to bolt. I normally love the energy of those young competitive types, but I felt like a Hokkaido rabbit cornered by red foxes.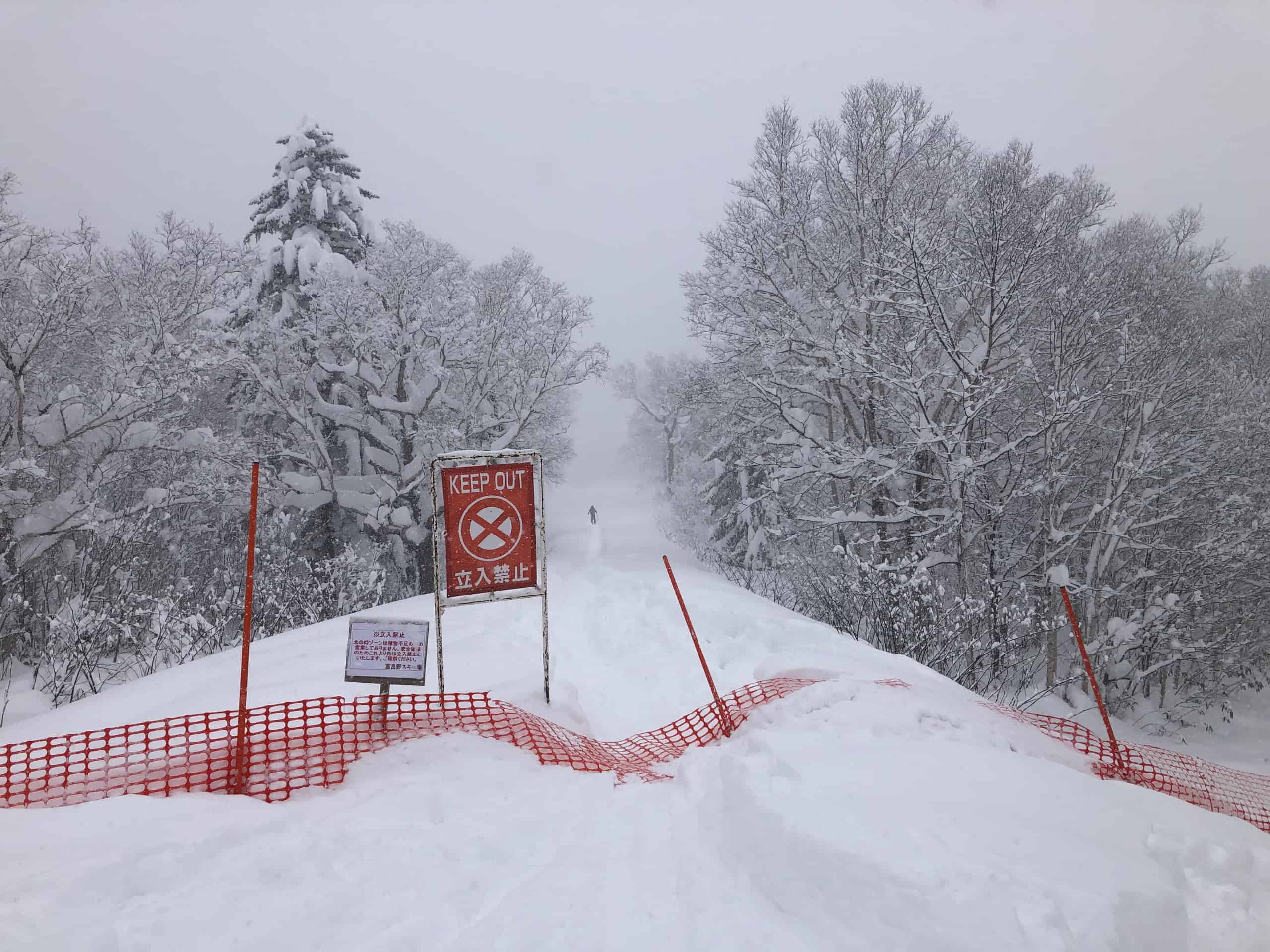 My weekend decision was a good one. Late on both days as I headed home from our new shop location I saw many cars returning to Sapporo with skis on the roof. The governor of Hokkaido recently asked people in that Covid hotspot not to travel. The memo has definitely not filtered through.
By the time Monday rolled around I was back in the routine of warming my mouse-eaten boots over the heater and I'd located my goggles and my helmet. I timed my first ropeway safely again and there was enough snow for people to ski under the chairlift. The tree branches were laden with light snow because it hadn't been windy. Then Tuesday happened.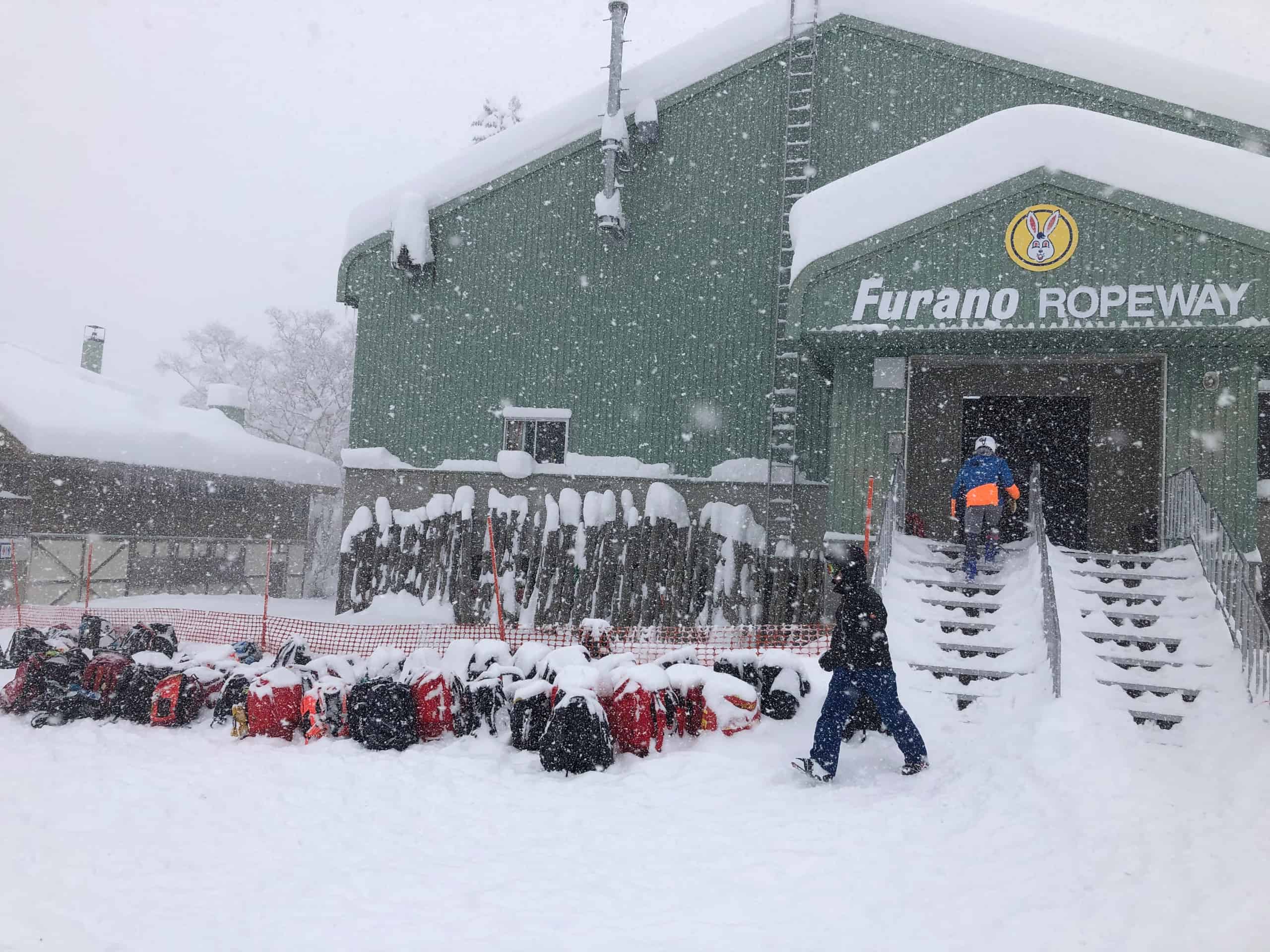 Trigger warning, if you keep reading you may feel acute pain. Tuesday was a powder day. It was an over-the-knee powder day that bucketed from first lift to the last one. I got mired on an ungroomed flat and didn't have skins on, so I couldn't cut track to move myself out. It took ten minutes to travel the last ten metres back onto the piste. I thought of removing my skis, but with a 90-centimetre dry base, plus what had fallen since I got there, that might have made it worse.
Wednesday, today, has even more snow, but the upper carpark in the Furano zone was full, my first hint something wasn't perfect, and I fell before I even got on the ropeway. That's how I can confirm the base down low is a good metre in places, because my legs are long and my fall was where I walked about trying to figure out how to get to the ropeway from my car.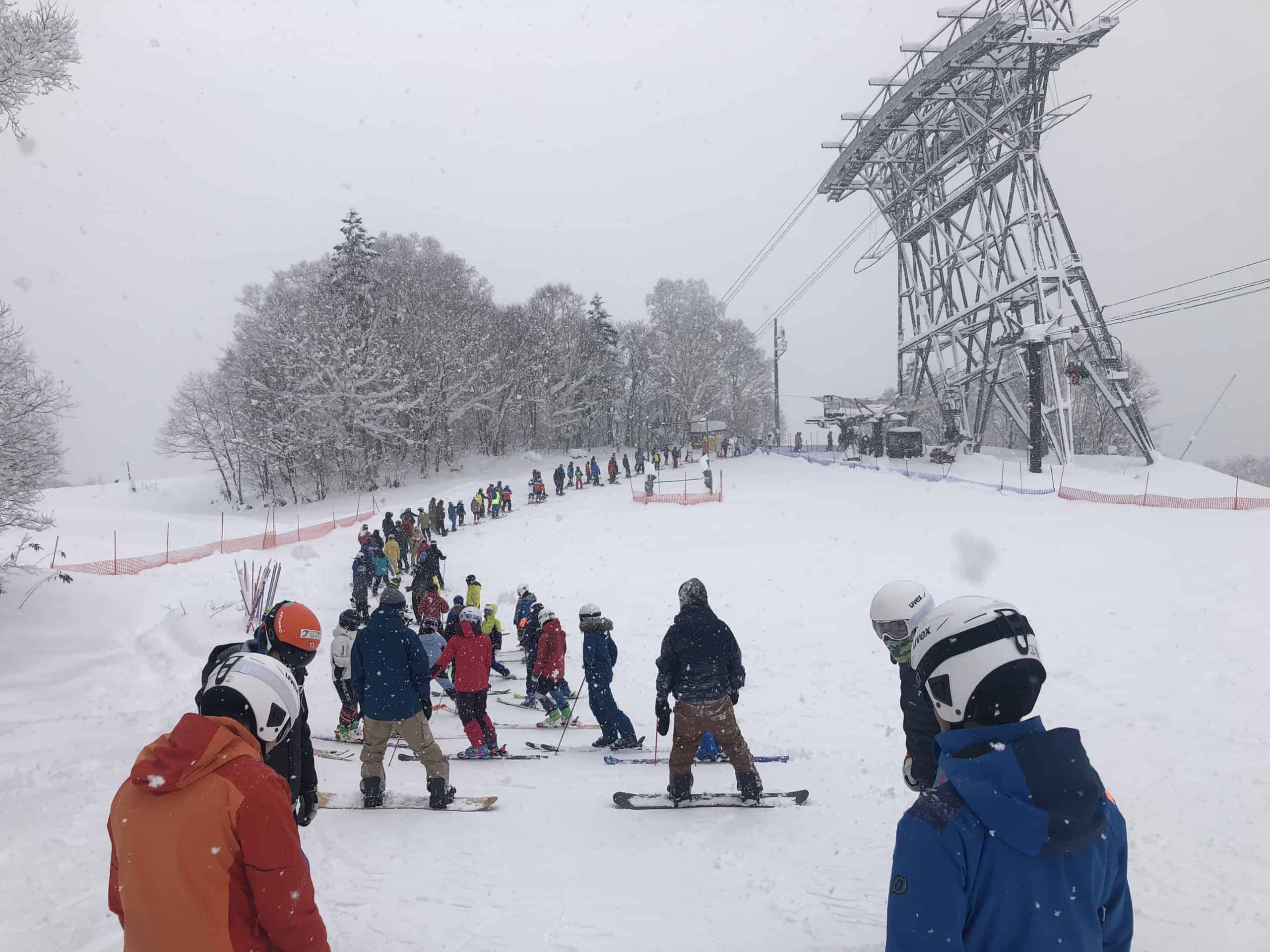 So, my dignity was bruised this morning, but I didn't get cranky until I got on the ropeway and of the ten passengers, only I and one other guy wore masks. Poor lifty had hers on of course. Then I came down skier's right, big mistake, because that put me at the bottom of a 400m queue for the only lift spinning. Another walk, but this time sidestepping on skis and not falling. One run did me.
 The coming days are forecast to be snowy, so I can probably leave this first week wrap up right there. I hope it rains a bit soon, because we need that in Furano to solidify our base. I would also feel better if I could tell you it is rainy and miserable here.
Whatever is happening in your life and wherever you are, please know Furano will still be here when travel resumes. I'll happily ride the lifts with you by then, too.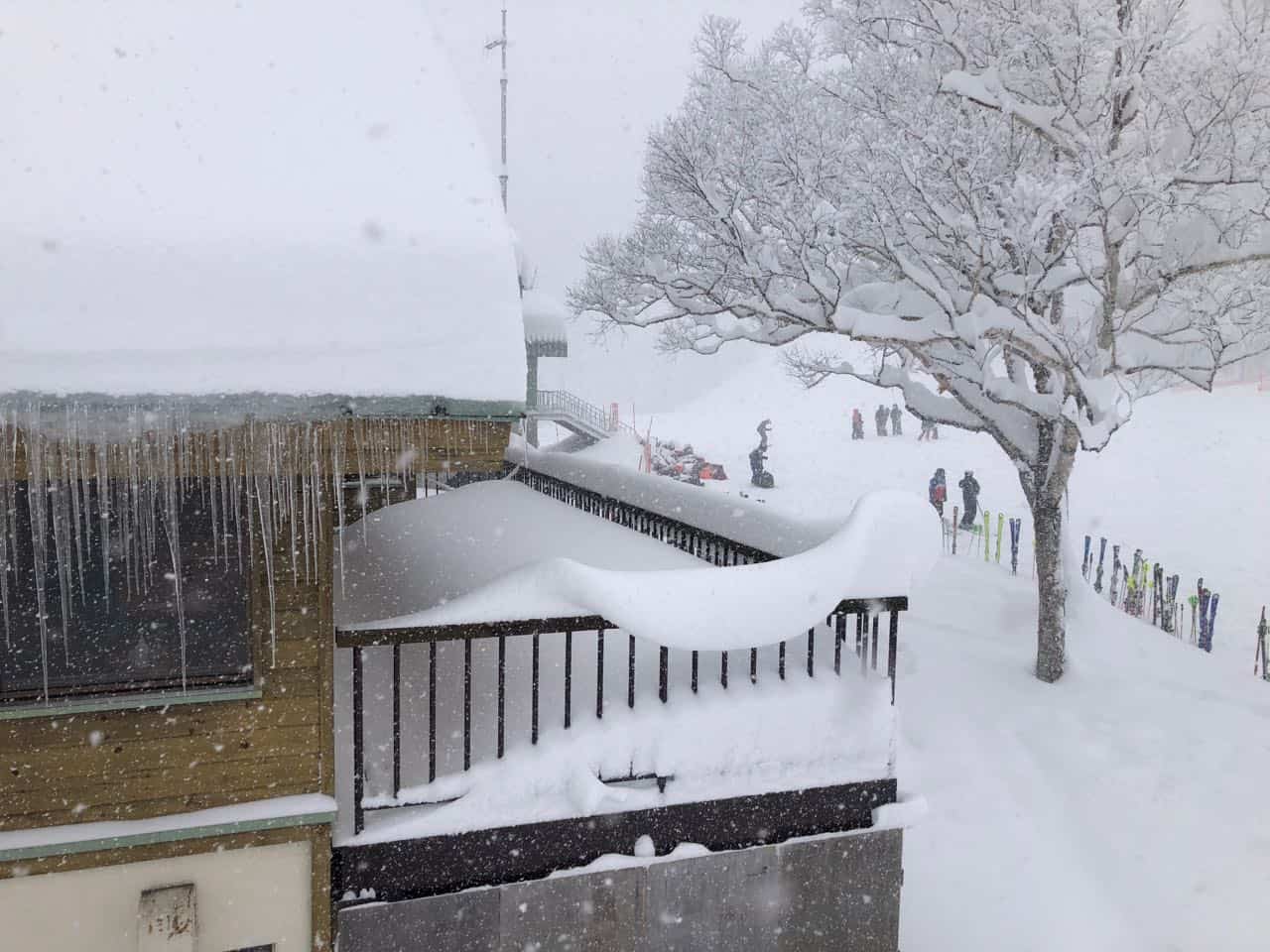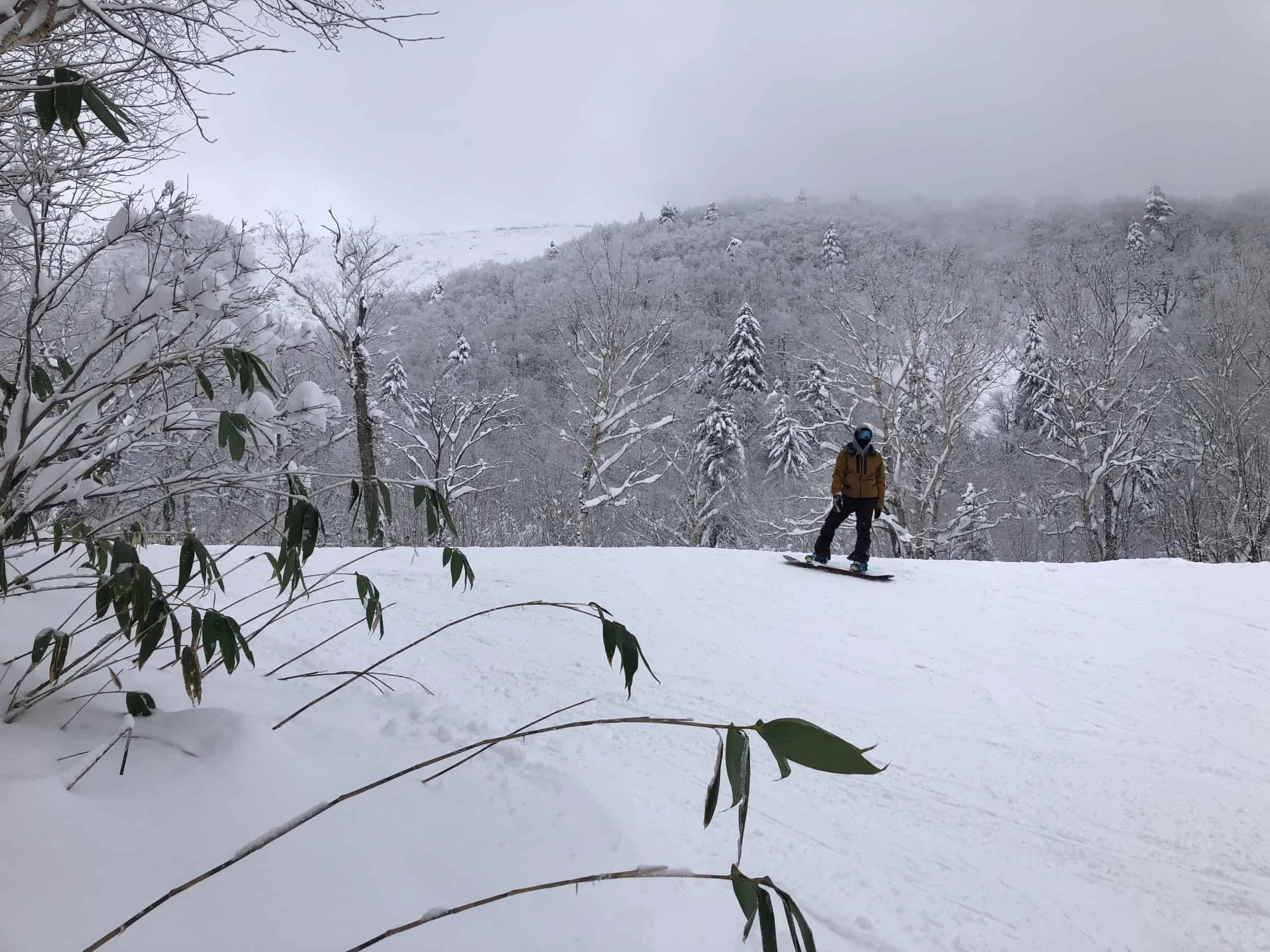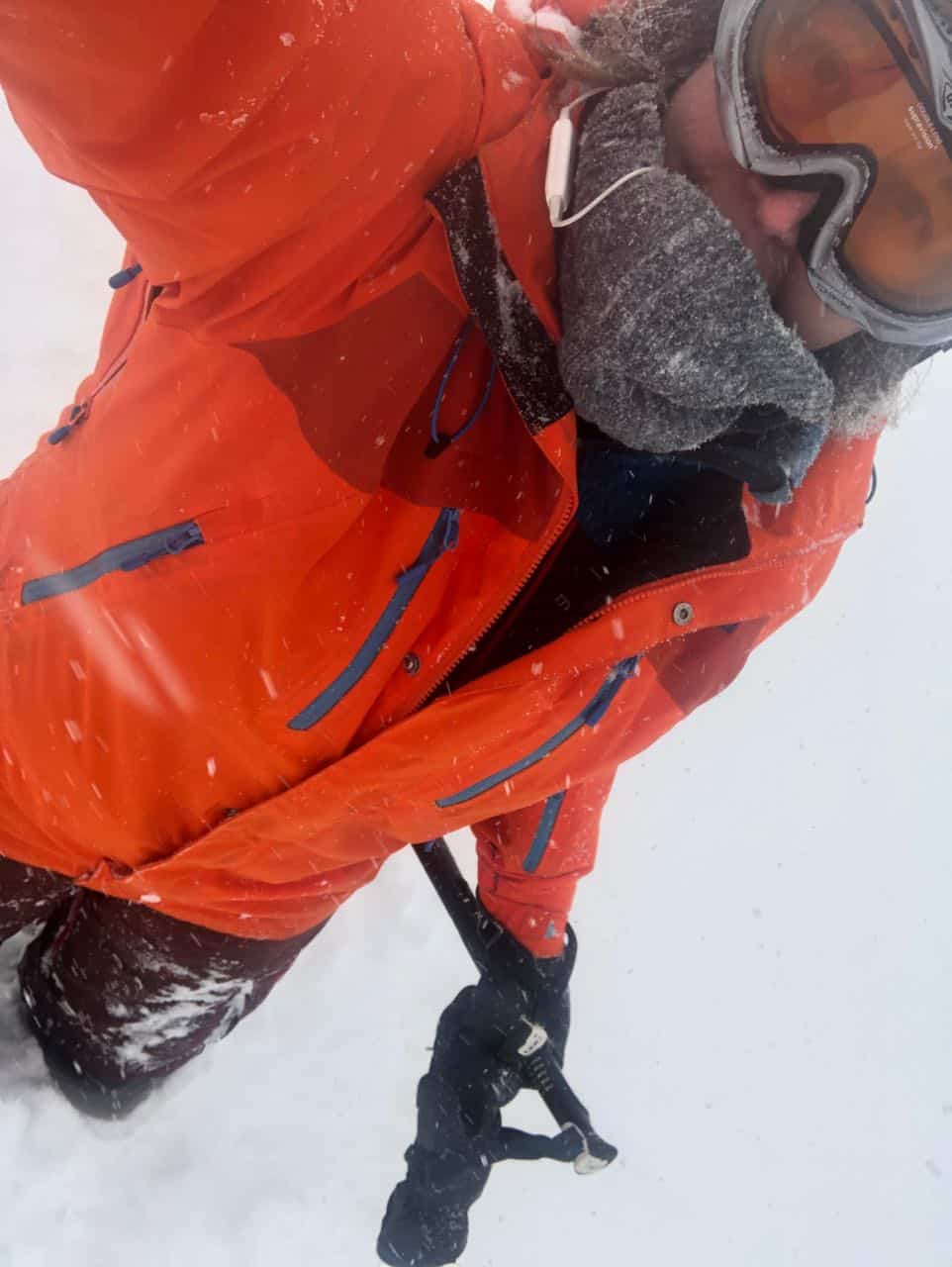 When you are in Furano and need gear or guiding, check out Alpine Backcountry and say g'day to Lucy while you're there.
Stay up to date on conditions in Furano through Lucy's daily snow reports and  the Furano forecasts.