Gear Guide: Snowboard Boots – Choosing the Boot That is Right For You
August 30th, 2021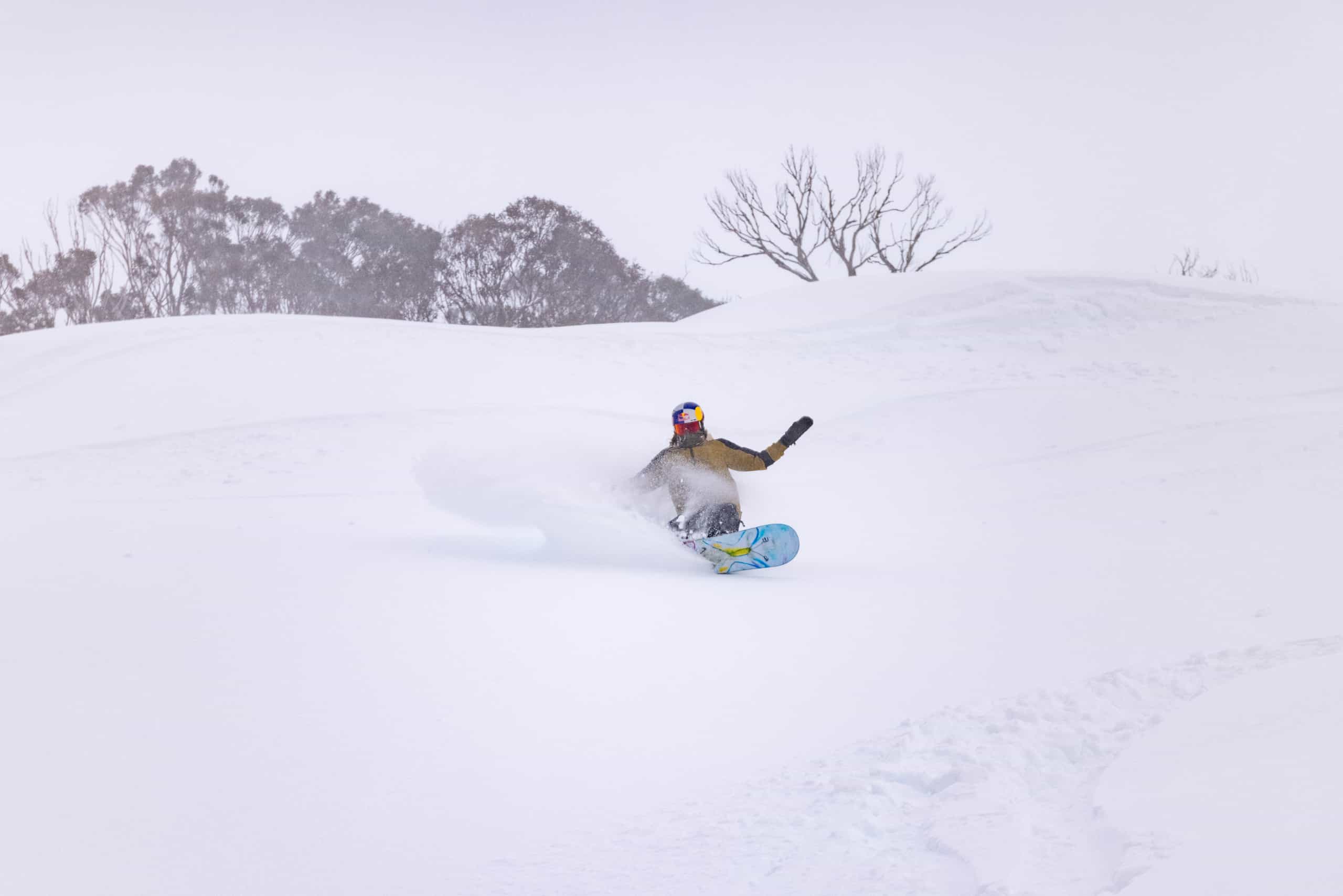 Mountainwatch | Joe Stanco
Many people think all snowboard boots are comfortable and that an across-the-board "she'll be right" mentality will work when buying a pair of boots. However, it is common for people to experience pain and have problems with their snowboard boots.
In this article we will highlight a few of the many different types of snowboards boots out there. While it is late season and we're in lockdown, now is a good time to look at getting new boots for next winter, with many stores having end of season and lockdown sales
I cannot emphasise enough that all boot brands fit differently, and everyone's feet are different. Therefore, the best advice I can give is, "Choose the boot that fits your foot". Please go to your local snowboard boot-fitting shop and get fitted.
You can find me at ESS Boardstore in Jindabyne or Joey's Custom Boot Fitting in Myoko Japan.
First Boot Buy – Soft Flex
If you are looking to buy your first pair of boots because you have rented a snowboard set up and  you have fallen in love with snowboarding, the time is now. You are looking at spending a small amount of money and you probably have no idea what you want. That's ok, there are a few different boot options which will not break the bank. Do not choose the boot just because it looks cool or is a pretty colour – choose the boot that fits your foot the best. I know it is hard, but you will thank us later. By the way, there are boots on the market you will be able to find cheaper in price, but they are poorer in quality, and I recommend everyone start with a decent pair of boots. Why? Because all of your control comes from your feet. If you get the right boots snowboarding will be much easier and therefore a lot more fun.
VANS – HI STANDARD OG RRP $369
NITRO – THUNDER TLS RRP $399
32 – LIGHT JP RRP $349
BURTON – RULER RRP $329
RIDE – ANTHEM RRP $379
SALOMON – LAUNCH BOA RRP $399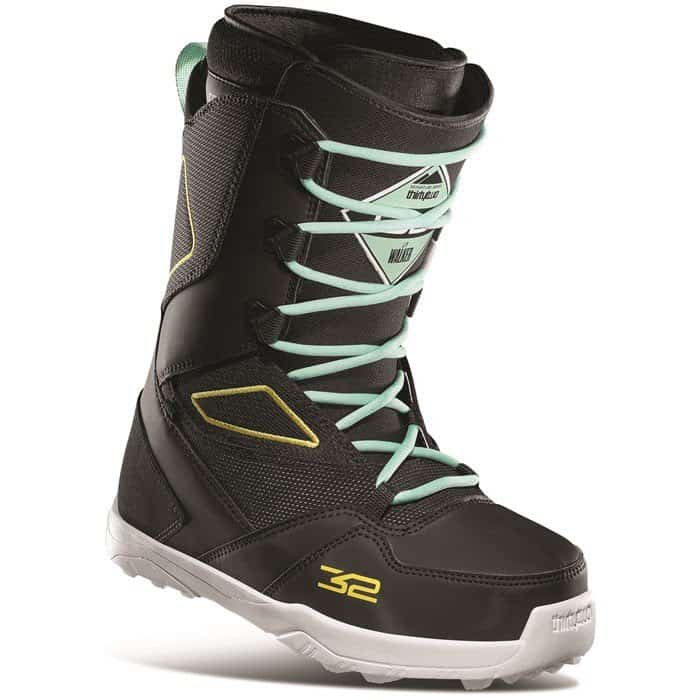 Second Boot Buy – Mid Flex
You have worn your first pair of boots out and you are looking for an upgrade. Maybe you have had some problems with your original boots. Did you have heel lift? Are you boots way too soft now? Is the sole of your boots coming off? Yup, it's time to upgrade. Time to get your feet in something more supportive and longer-lasting. Hopefully you are riding more and harder now and you will be amazed how much better snowboarding is with a more supportive pair of boots.
Brands have many different options in the mid-flex range. Here we will focus on a few of our favourites. One key feature I am looking for in these boots is control of the upper and lower zones of the boot. This can be a double BOA or Speed Zone or TLS or even Traditional Lace. Please keep in mind not all double BOA boots are zonal. Some double BOA will do the internal and external.
VANS – INVADO OG RRP $449
NITRO – VENTURE TLS RRP $459
32 – LASHED LACE/BOA RRP $449/529
BURTON – IMPERIAL RRP $449
K2 – DARKO RRP $429
SALOMON – DIALOGUE BOA RRP $489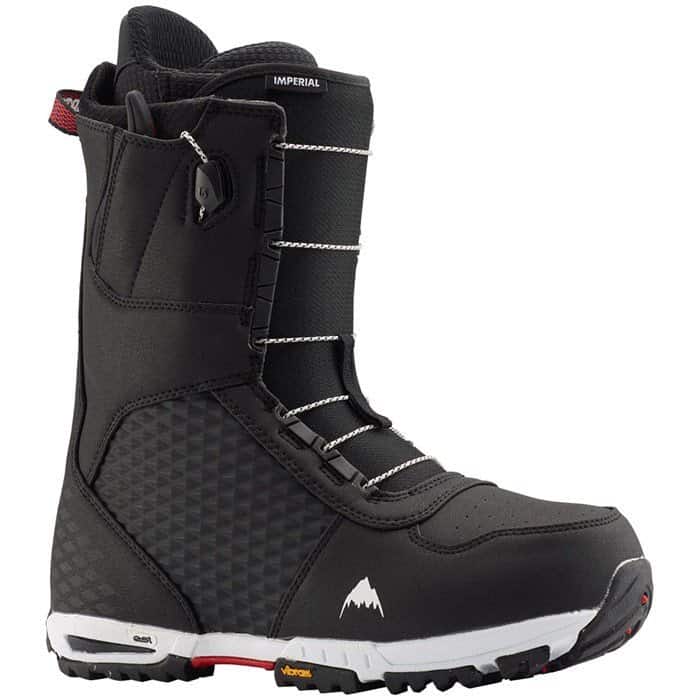 Park Boot – Mid Flex
To be fair you can snowboard the park in any boot, so you should take this category lightly. Some people prefer a stiffer flexing boot and some people prefer a softer flex boot when riding the park. This is personal preference, you will work out which one you like the best over time. To break it down: a softer flexing boot will give you slightly more freedom when doing grabs, tweaks, butters, presses etc. A stiffer boot will give you more response from edge to edge, better for going bigger, for injury prone ankles, and riding aggressively. With that being said, if you are looking to get into more park riding and you are unsure what flex you want have a look at these boots for an idea.
VANS – LINERLESS HI STANDARD RRP $299
VANS – HI STANDARD PRO RRP $529
NITRO – VENTURE PRO RRP $499
32 – LASHED DIGGERS RRP $499
BURTON – KENDO RRP $479
RIDE – FUSE RRP $559
SALOMON – LAUNCH LACE RRP $399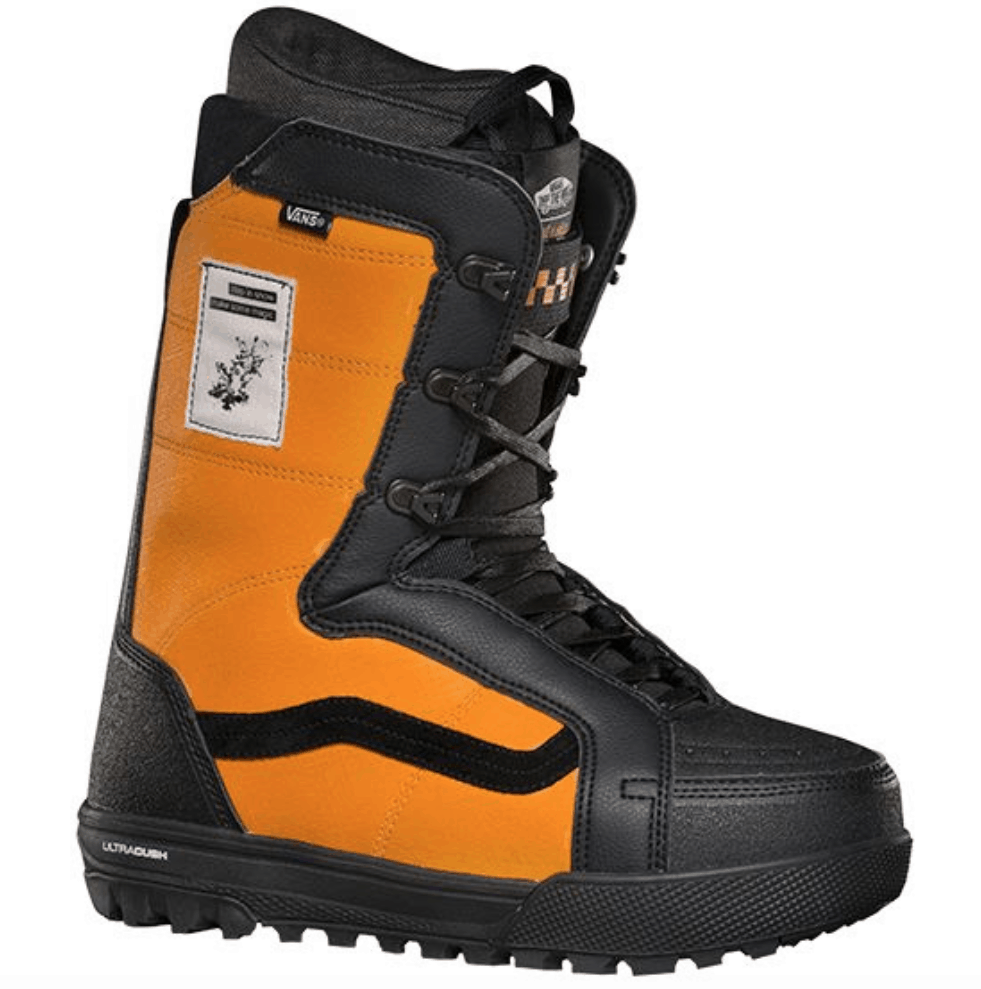 All Mountain – Mid-Stiff Flex
The stiffer the boot, the more response you will have to your edges. This is the truth. If you are riding all mountain and like to carve and push your board hard I would suggest trying a stiffer boot. You'll find stiffer boots do more of the work for you. What does this mean? If your boots are stiffer you will have to push into them less to get your board to turn. Most people who experience a stiffer boot do not go back. In this category we will highlight a few of many all-mountain boots. These boots will focus on having a stiffer flex, more durability and better soles.
VANS – INVADO PRO RRP $599
NITRO – TEAM RRP $569
32 – TM TWO LACE/BOA RRP $549/629
BURTON – ION SZ/BOA RRP $579/629
SALOMON – SYNAPSE RRP $549
SALOMON – LO FI RRP $599
K2 MAYSIS RRP $549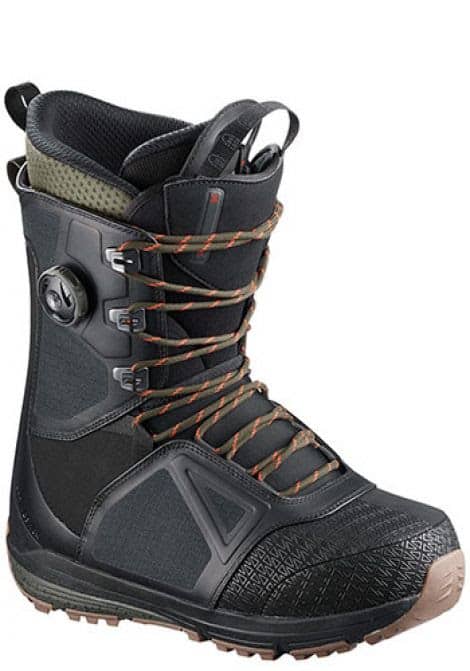 High End Comfort Boots – Mid-Stiff Flex
This is an interesting category, but I think it's still very important. These boots are for the people who want the best of the best as far as comfort is concerned but not the stiffest. These are great boots for someone who does not get to snowboard a lot, but has money to spend. Or they might prefer a softer style flex but want a boot that will still last for a long time. These boots also fall into the category of full work horses and can really do it all. Once you step into this category it will be very hard to make a move somewhere else. Be prepared for comfort and spending some coin.
VANS – AURA PRO RRP $599
NITRO – EL MEJOR RRP $699
BURTON – SLX RRP $699
K2 – TARO TAMAI RRP $899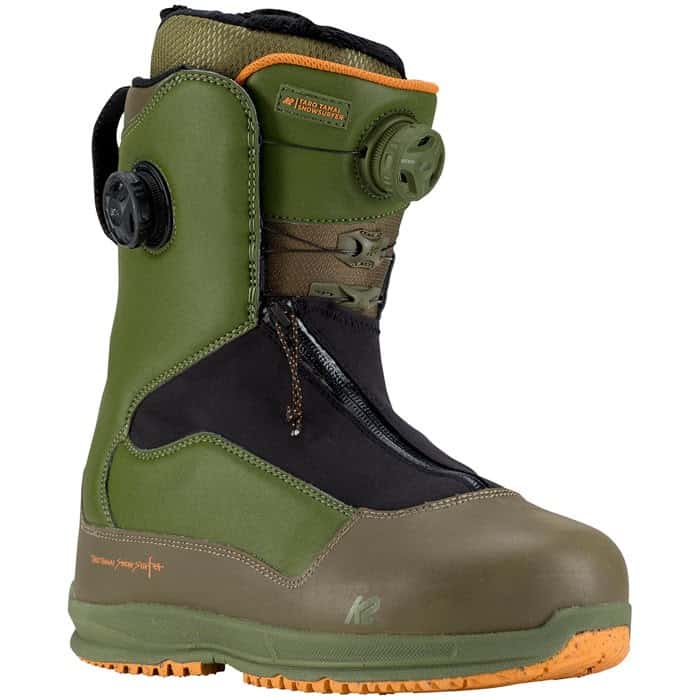 Stiff Boots – Stiff Flex
OK, let's go. These are the boots certain people are chasing. If you are doing season to season to season and you are sick and tired of your boots dying and replacing them all the time, this is the list you have been waiting for. Please do not take this category lightly, if it is your first time buying boots and you buy one of these, you will have a bad time. These would be my preference, as someone who has been snowboarding for a long time and likes a stiff boot with a great sole and durability, these are my picks.
VANS – INFUSE RRP $799
NITRO – CAPITAL RRP $769
BURTON – DRIVER X RRP $529
32 – FOCUS BOA RRP $749
32 – TM3 RRP $779
32 – TM2 XLT RRP $699
SALOMON – MALAMUTE RRP $579
RIDE – INSANO RRP $629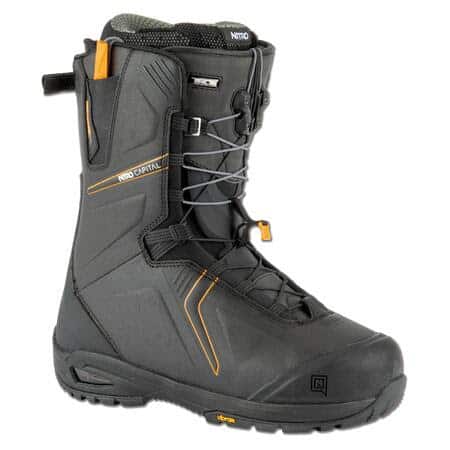 Backcountry Specific Boots – Mid – Stiff
If you are doing more walking then you are snowboarding, we have finally reached your category. These boots are designed to help you tour up hill. Those with experience know how much work it is going the uphill and these boots could be your secret to reduce the effort. These backcountry boots include special closure systems to make walking easier, with much better soles for stability and grip when hiking and some have specifcally stiff soles which are also crampon compatible.
VANS – VERSE RRP $999
32 – JONES MTB RRP $929
NITRO – INCLINE RRP $579
SALOMON – TREK S/LAB RRP $729
FITWELL – BACKCOUNTRY RRP $675
K2 – ASPECT RRP $929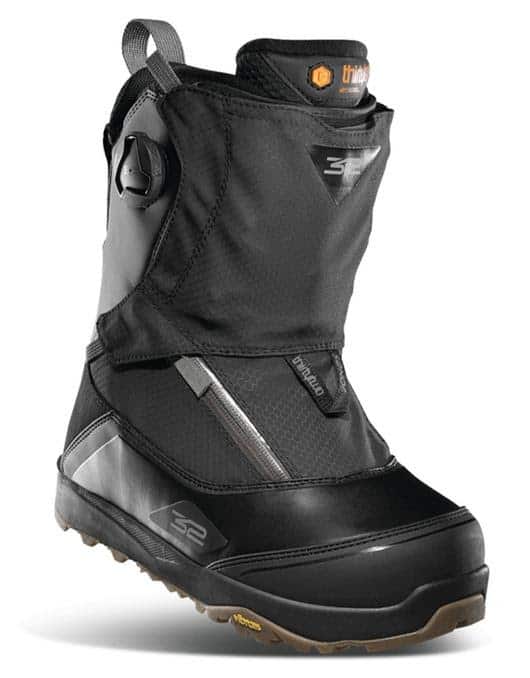 Honourable Mention
VANS – HIGH COUNTRY & HELL BOUND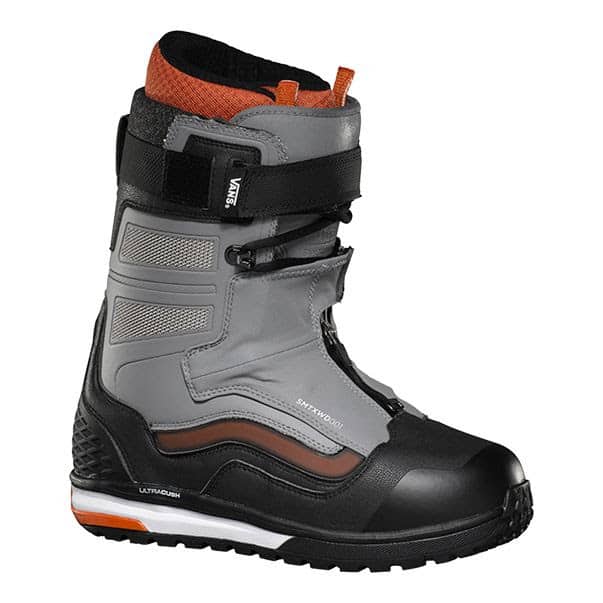 Thank you for taking the time to read this article. If you guys have any questions, please feel free to reach out to me. Joey@joeysmyoko.com. Thanks for the support.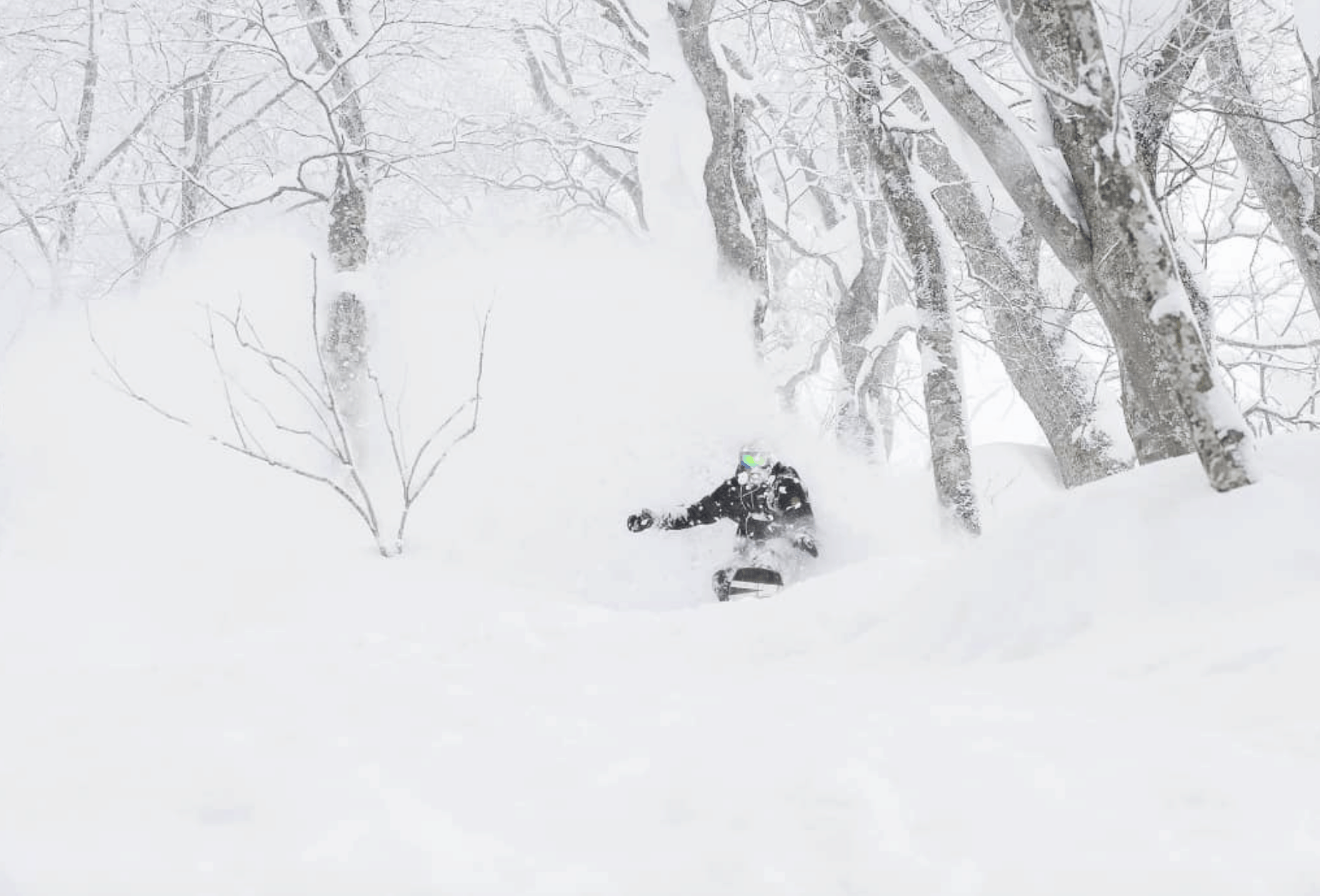 Known to some as "Snow Guru Joe", Joe Stanco has a passion for snow, snowboarding and everything that goes with it. Joey is an expert boot fitter, amateur snowboarder and product tester with "a passion for helping others find the right gear."
 He founded Joey's Myoko in Myoko Kogen, Japan, a service/demo centre and retail store for locals and travellers and during the Australian season he does his thing out of the ESS store Jindy.
 When he's not fitting boots and giving expert advice to customers Joey is on the mountain doing a bit of "R&D" on the latest snowboards. Whether you are into pow, park or shredding the groomed, Joey can recommend the right board for you.  Hit it up on his Facebook link below if you have any questions or are looking for advice.
https://www.facebook.com/joeys.myoko.9