Girl's Day Out To Remember – Southern Lakes Heliski
June 29th, 2018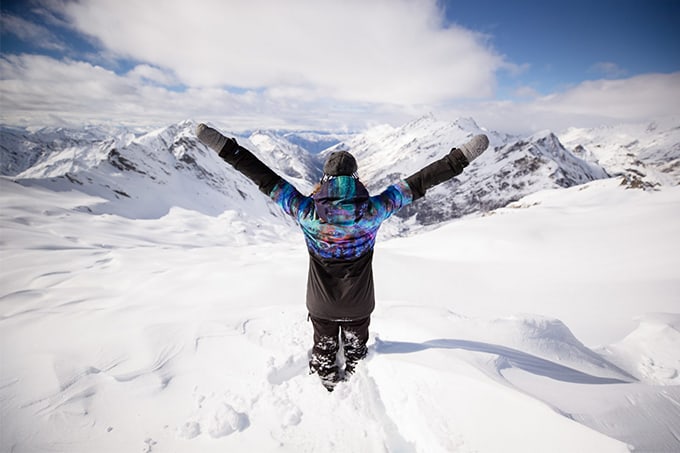 Mountainwatch | Reggae Elliss
One of the misconceptions about heli skiing is that it is all about gnarly terrain, cliff drops and steep spines and is for expert skiers. Throw in the idea that you'll encounter a bunch of competitive testosterone fuelled men and many women feel it's not for them or that they won't be up to it.
Of course, nothing can be farther from the truth. While most of the ski and snowboard films feature pro riders in radical heli-accessed terrain, that is very different to what you'll experience at most commercial heliski operations. New Zealand's Southern Lakes Heliski is a great example as they access a huge variety of terrain that caters for different standards, from intermediate skiers and boarders to experts.
Southern Lakes Heliski operates out of Wanaka and Queenstown and boasts more terrain than any other heli ski operator in the area. The spectacular Southern Alps is their backyard and they have over 700 runs spread across 16 different ranges and at 2525metres the highest heliski terrain in the Southern Lakes region.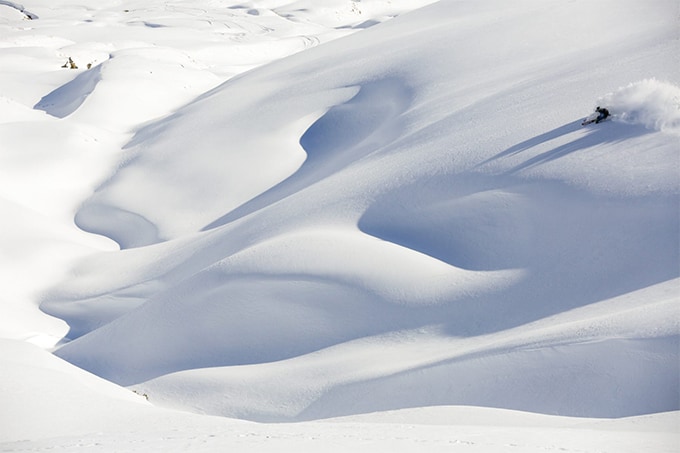 Southern Lakes have a number of female guides including Lydia Bradey, the first woman in the world to climb Mt Everest without oxygen and Paula Roberts, who has spent most of her working life in the mountains as a pro ski patroller, heliski-guide and also trains explorers in survival techniques in Antarctica.
Paula's goal when she is guiding it to make sure everyone has a memorable time, rate the day as one their best ever on snow and go home with a big smile on their face. She has guided a number of times when the charter has been made up by a group of women and it is something she'd like to see more women try.
"We want to encourage more women to get out heli-skiing without feeling that can't keep up with their husbands/boyfriends and getting a group of friends who ski or ride together is a great way to do it.  You don't have to be an expert skier to go heliskiing with us as we have terrain for intermediates with great snow quality, so the skiing is quite easy. I had my 70-year-old mum out last year and she is not a strong skier by any means!"
Southern Lakes Heliski offer Private Charters with the most popular being the Gold Charter. An exclusive day-charter designed for a few friends to get together, it allows much more freedom with private access to your own helicopter and guides. These packages are created to suit your specific needs, abilities, expectations and budget. They cater for eight people and you'll ski around 12 runs. With a group of the same ability, the guide can choose the best terrain and snow to suit everyone, ensuring an awesome day.
For Hannah Lucich, a day out with Southern Lakes Heliski last year was the highlight of her winter. "It was an incredible day. I was picked up in Queenstown and once we were on the heli it was a very smooth process.  We skied in the Harris Mountains behind Treble Cone Ski Area and the terrain was amazing, a nice advanced gradient and fun and flowy wide-open faces."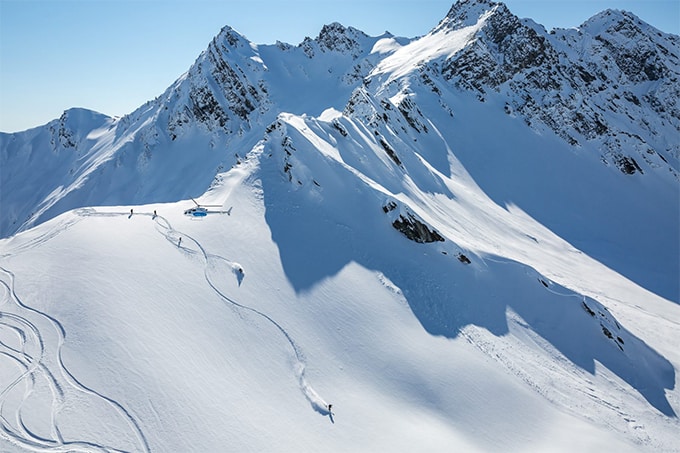 While heli-skiing for most people is all about untracked fresh snow, the flight is very much a part of the experience and the views from the helicopter are pretty special, the Southern Alps towering over Queenstown and Lake Wanaka. "Sitting in the passenger seat in the front next to the pilot in the heli was pretty amazing too," said Hannah.
"The lunch was awesome and we had a selection of hot and cold cuisine high in the mountains overlooking fantastic scenery. The guides knew their stuff and flew us to different peaks and faces, finding drier and fluffier snow as the day progressed. Each run was more fun than the last – I didn't want it to end!"
Southern Lakes guides cite experiences like Hannah's as one of the best things about their job. "Heliskiing is a great way to enjoy the fantastic mountains of New Zealand," said Paula Roberts. "It is so completely different from the hustle and bustle of a ski area. Just being out in the big mountains is spectacular, let alone the skiing! I am very passionate about skiing and love 'showing off' our mountains!"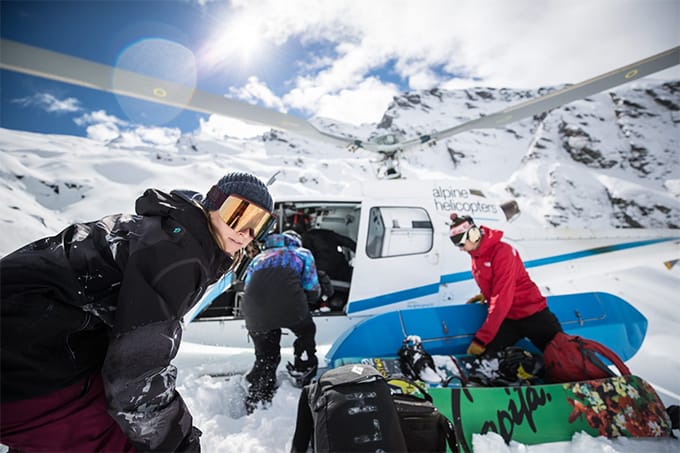 The cost of the Gold Charter is $10,955, bring the cost person for a group of eight to $1375. That makes the cost per run around $115. Although the amount skied in a day is dependent on the terrain, Southern Lakes generally operates in the best snow between 1220m and 2585 metres.
"Each run was long and felt like three runs, so it was almost as if you got 18 runs in a six-run trip so definitely worth it and I highly recommend it," Hannah said.
"All the guides were awesome, and so were the staff in the Queenstown shop and it was an unforgettable powder experience that every skier should have when visiting Queenstown and Wanaka."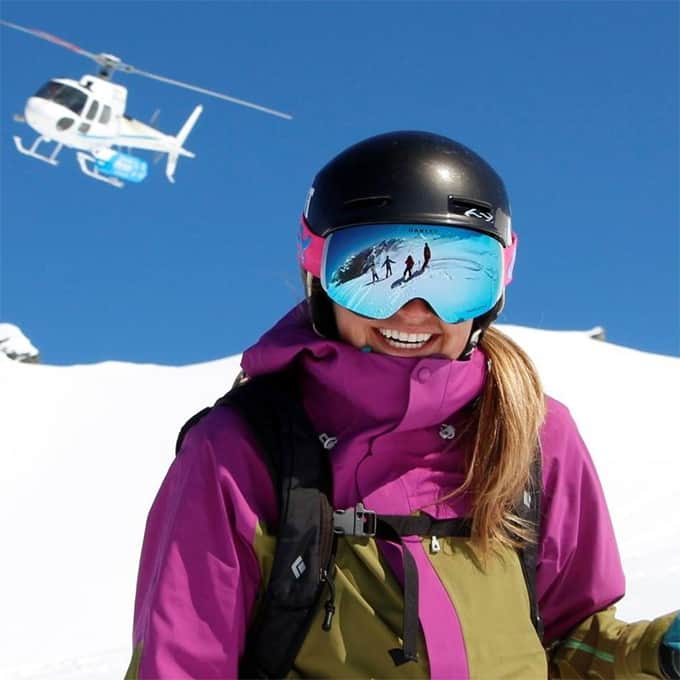 Southern Lakes Heliski want more women to experience heliskiing and are now offering a pretty good deal for women…
One girl books a Daily Heliski package, the second girl gets 40% off – making that a 20% discount for each skier. Now's the time to get a few friends together for a girls' day out you'll never forget. Valid until 30th July 2018. Must have proof you are a female.
For more information on Daily Heliski packages please go to : https://www.heliskinz.com or email them on info@heliskinz.com