Grasshopper's Australian Forecast, June 12 – Wet and Windy Again
June 12th, 2019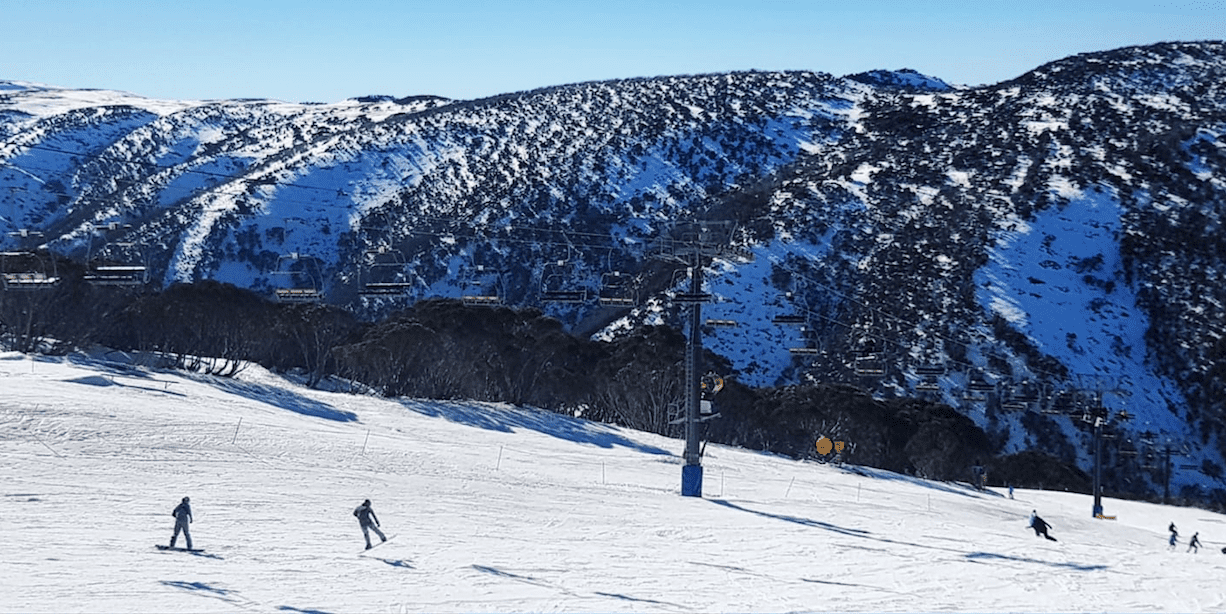 Mountainwatch | The Grasshopper
Wednesday 12 June – Another wet and windy day & not too shabby this weekend
Synoptic Outlook
Our snowpack will take another hit as a not-so-cold front crosses the Aussie Alps later today. Heavy rain will be accompanied by gale-severe gale N-NW winds. A weak cold front will deal us a glancing blow on Friday with light snow flurries falling mostly on Vic resorts. Weak high pressure will keep this weekend settled with enough sunshine to keep the kiddos happy.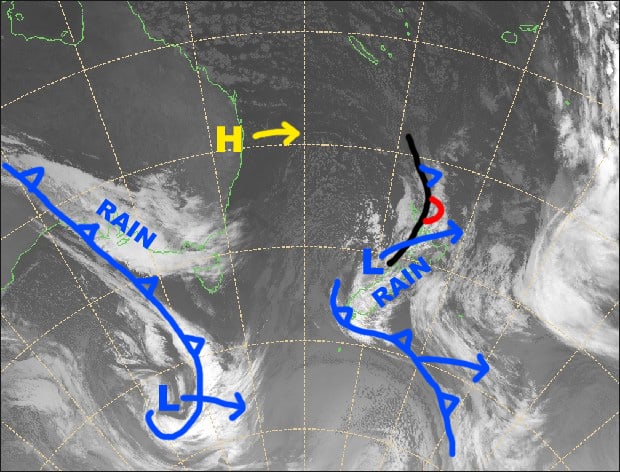 Wednesday 12 June
Cloudy with patchy rain or drizzle developing later this morning as N-NW winds rise to gale-severe gale. Heavy rain will fall as the front passes over Vic from late afternoon and NSW this evening. Our snowpack will take a hit with this one.
Thursday 13 June
Remaining spots of rain or drizzle will clear during the morning and the cloud should break up. A few snow flurries may show up on Vic resorts later in the afternoon. W-NW winds will remain rather strong about the tops.
Friday 14 June
Mostly cloudy with snow flurries falling on mid-upper slopes of Vic resorts, and the odd one on NSW resorts in the afternoon, but it'll be the wet stuff on lower slopes. NW winds.
Saturday 15 June
Any morning cloud clearing to a fine and dandy day. Westerly breezes dying away.
Extended Outlook
The Aussie Alps should remain under high pressure for the following few days as it is squeezed between a low in the Tasman Sea and a front approaching from the west. Apart from a bit of cloud and potential flurries/showers on Sunday, things should remain settled.
Cold air and snow look to be on the brew for later next week, with models expecting the Southern Annular Mode a take a dive. At this stage a snowfall event is lining up for late next Wednesday into next Friday. It doesn't look like a massive one as accumulations are likely to be in the light-moderate category, but it should set next weekend up nicely. Fingers crossed!
That's all from the Grasshopper. Wanna keep your finger on the pulse of all things snow? Join my weekly email list by filling in the box on my forecast page. If you have a question or feedback for me, hit me up on Facebook.