Grasshopper's Australian Forecast, June 14 – Chilly Nights Ahead
June 14th, 2019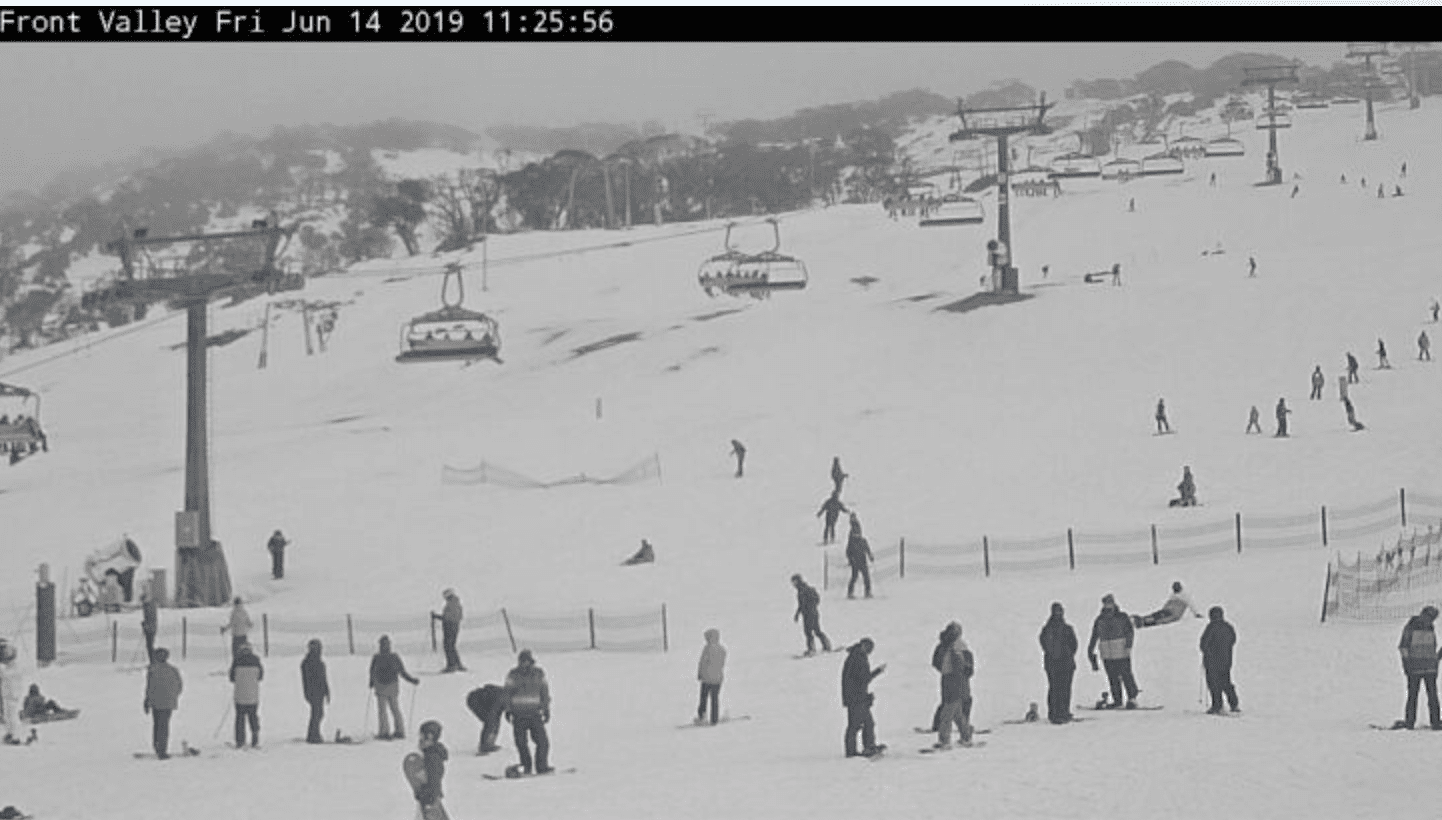 Mountainwatch | The Grasshopper
Friday 14 June – A nice weekend with chilly overnight temps
Synoptic Outlook
Our snowpack is looking worse for wear after taking a hammering over the past week. We'll need more than today's flurries to bring us back up to Queens Birthday levels – a time we dared to hope and dream. High pressure will keep this weekend and Monday nice and settled with chilly overnight temps hopefully allowing snow guns to build up some base. The extended outlook is looking more hopeful.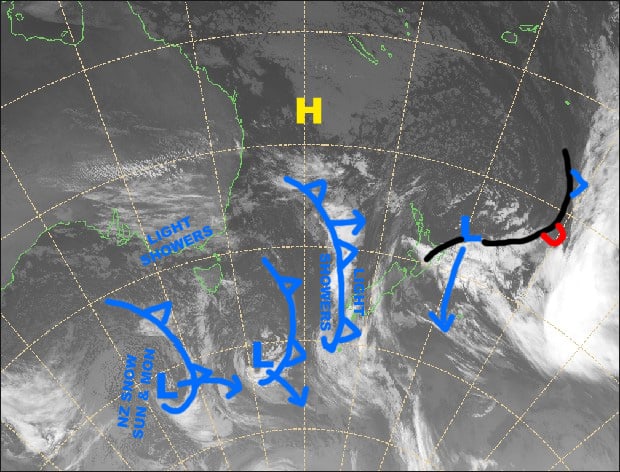 Friday 14 June
A fair bit of cloud about today with snow flurries falling on mid-upper slopes of Vic resorts, and the odd one on NSW resorts this afternoon, but it'll be the wet stuff on lower slopes. W-NW winds.
Saturday 15 June
A mostly fine and dandy day. Westerly winds dying away.
Sunday 16 June
A mint day with light winds and just a bit of high cloud. Temps should have been cold enough in the early hours for snow machines to spit out some of snow.
Monday 17 June
Another nice day with hopefully some more man-made snow after a calm cold night.
Extended Outlook
A weak cold front should brush over us Tuesday night or early Wednesday with a light dusting on the cards. Although snow accumulations won't be great, temps will be nice and cold for the next several days, giving snow machines plenty of chance to build up the snowpack.
It's early days, but models are picking a snow event will emerge amongst the cold air late next week. It could be a real doozie or a fizzer, so we'll keep a close eye on it.
That's all from the Grasshopper. Wanna keep your finger on the pulse of all things snow? Join my weekly email list by filling in the box on my forecast page. If you have a question or feedback for me, hit me up on facebook.