Grasshopper's Final 2019-20 Weekly Japanese Forecast – A Mixed Week With Some Big Snowfalls
March 12th, 2020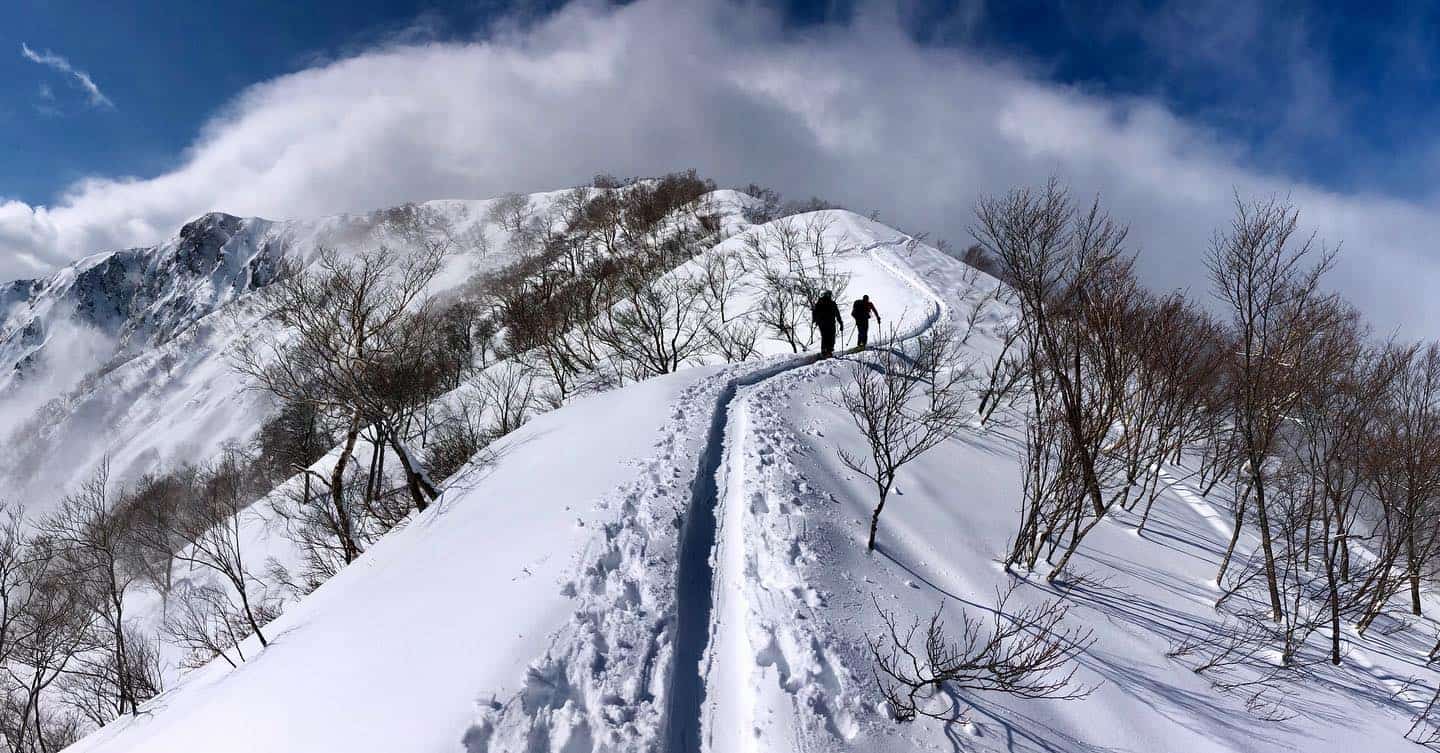 Mountainwatch | The Grasshopper
Valid Thursday 12thMarch to Thursday 19thMarch
Well here we are folks, the last forecast of the season. It's been an interesting season to say the least, and this week's forecast will stick with the trend.
First up, we have freshies out there today, then Hokkaido and Northern Honshu cop a nice dump of 10-20cm+ during Friday. The cold front that brings this dump will stall just north of central Honshu, and when a low swings past there during Saturday there'll be heavy rain down low, but something like 15-25cm of new snow up higher.
We barely bat an eyelid before a second low brings us more snow from later on Sunday, through Monday and into early Tuesday. Wednesday and next Thursday is likely to bring another large mix of rain and snow.
Thursday, March 12 – Friday, March 13
 After a nice top-up last night to repair some of the damage from earlier in the week, we're left with the tail-end of the cold W-NW winds and snow showers. That should all clear up this morning as winds turn to the SW and temps start to rise.
Those warm SW winds will strengthen overnight. Fortunately, a rather vigorous cold front passes over Hokkaido and northern Honshu during Friday morning and afternoon, briefly dumping a heavy load of wetter-than-usual snow, followed by light n' fluffy snow showers and cold westerlies.
Some of those snow showers should also reach parts of Central Honshu later Friday afternoon, but temps won't be as cold, so it'll fall as the wet stuff on low-mid slopes.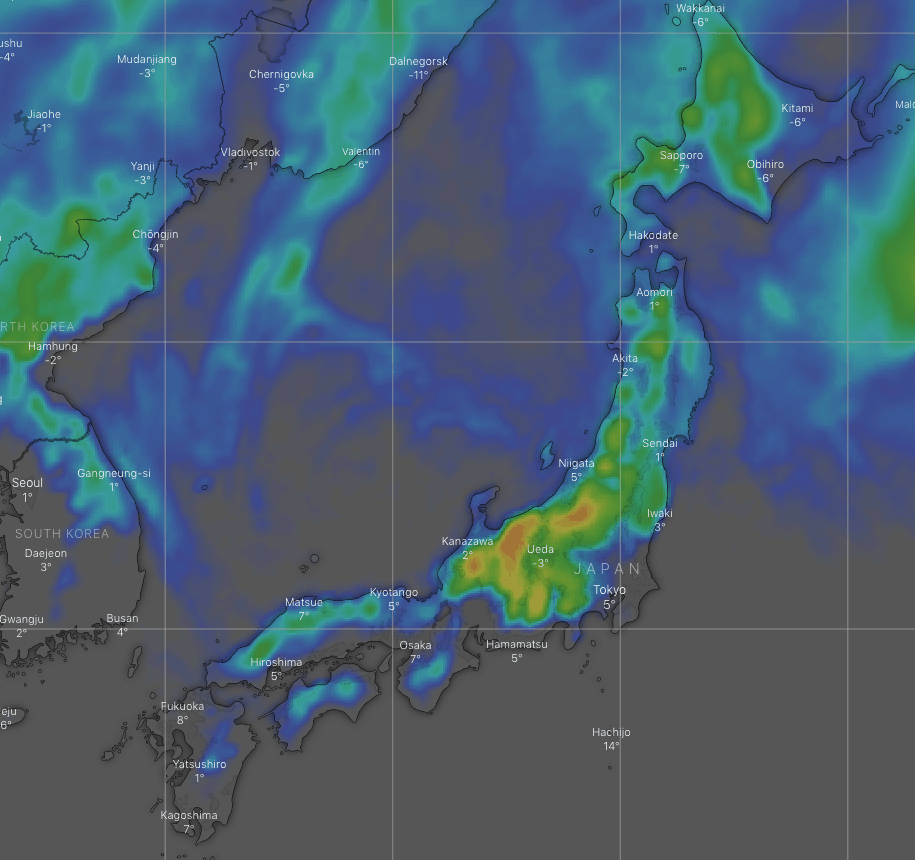 Saturday, March 14 – Tuesday, March 17
With the cold air parked just north of Central Honshu, a low swings past on the Pacific Side. There'll be heavy precipitation over central Honshu and moderate falls over the southern half of Northern Honshu, but due to the placement of that cold air, the former will see rain on lower slopes while the latter should receive snow to low levels.
Northerlies in the wake of the low will pull the cold air down over all of Honshu with a few snow showers about the place early Sunday.
With barely a breath in-between, a second low will bear down from the north, starting snowfalls off over Central Honshu Sunday afternoon and continuing through Monday as the low passes overhead.
As the low tracks away to the east during the latter half of Monday, even colder NW winds will sweep over Japan, also bringing snow showers to northern Honshu and Hokkaido.
Remaining snow showers clear Tuesday as warm SW winds kick-up again.
Wednesday, March 18 – Thursday, March 19
A system from the west is likely to bring heavy precipitation to Honshu on Wednesday and possibly into early next Thursday. Temps don't look crazy warm at this stage, so snow should fall on low slopes, but maybe not quite to base levels at least until slightly colder NW winds hit.
Hokkaido may also receive a hefty dump from cold westerlies later next Thursday – it's a big MAYBEat this stage.
That's all from me for Japan this season. I won't be putting my feet up for long however, because the southern Hemisphere is starting to chill off, and you know what that means!